Bad Schussenried, Germany
Boarding School Experience Germany
Boarding School Experience - Get to know the German language and German school life. The Boarding School experience program combines short German courses with a variable stay at one of ten selected private boarding schools in Germany.
Visit School Website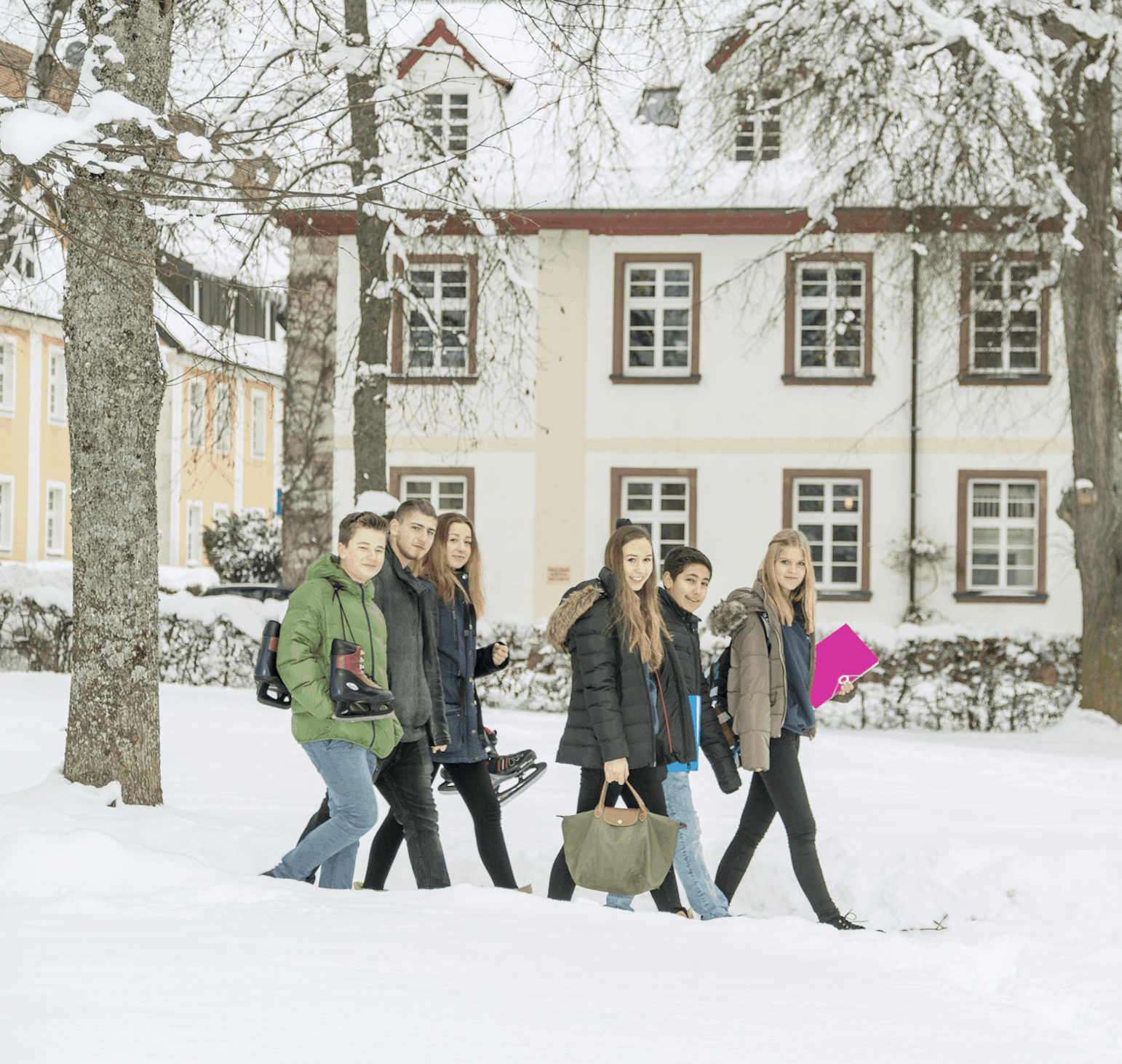 Facts
| | |
| --- | --- |
| Ages | 10 - 17 |
| Languages | English, German |
| Day/Boarding | Full Boarding |
| Website | bit.ly |
About Boarding School Experience Germany
The "Boarding School Experience" program combines a German course at the Humboldt-Institut, and a boarding school stay at a selected partner boarding schools across Germany. Students start the program with an intensive German course at the Humboldt-Institut's language school in Bad Schussenried in southern Germany. After the German course, they will transition to the boarding school of their choice and experience the daily life at a German boarding school first-hand.
This unique program allows international students to collect their first impressions of living and studying at a German boarding school. Not only will they be able to improve their active German language knowledge during their stay, but they will also be introduced to German culture, landmarks and traditions. While school grades are not in the foreground of this program, students shall have a high motivation to make the most of their experience, including improving their overall academic skills.
Young students receive a well-rounded education at the Lindenberg Gymnasium and find a family atmosphere at the Humboldt boarding home. This combination makes an important contribution to the students' personal and social development and prepares them for the demands of a modern world of work and life.
The Gymnasium aims at excellent school education and at the same time teaches students commitment, tolerance and personal responsibility. It is academic skills, talents, and the willingness to perform which are promoted in the school community and a strong sense for social responsibility, environmental awareness, and respect.
Living and learning at the Humboldt Boarding School with its international, cosmopolitan and open-minded atmosphere enriches the students' achievements at school and their personal and social development.
Good command of the German language must be demonstrated or acquired before entering the school. The Humboldt-Institut offers the necessary German language courses and will be happy to provide comprehensive advice. Especially international students will benefit from the continued language support even after they have finished their German course at the Humboldt-Institut.
The German Boarding School Experience program includes…
…at the Humboldt-Institut Bad Schussenried:
Intensive German course (3 to 5 weeks) in small international classes with 30 lessons per week (14–17 years) or 25 lessons per week (10–13 years)
Accommodation on campus in twin rooms with en-suite bathroom
Full board
24-hour supervision
Teaching material and course certificate
Daily leisure program including sports, creative and social activities as well as weekly excursions
… at the Boarding School:
Regular classes at a German school (1 to 3 months)
Accommodation on campus
Full board
Teaching material
Boarding school activities
Health insurance needs to be covered throughout the entire program.
Students interested in a longer stay in Germany can also apply for the extended "Boarding School Experience" program. This option contains a 10-week German course at the Humboldt-Institut with a connecting 6 to 12-month boarding school experience.
Student requirements
You are between 10 and 17 years old
Your passport qualifies you to travel to and stay in Germany visa-free
You already have previous knowledge of German and completed at least A2 level (300 – 500 lessons)
You are willing to spend at least two to three months in Germany
You are highly motivated to integrate yourself into a boarding school community and become an active part of the daily life