Article
5 reasons to choose Swiss Education Group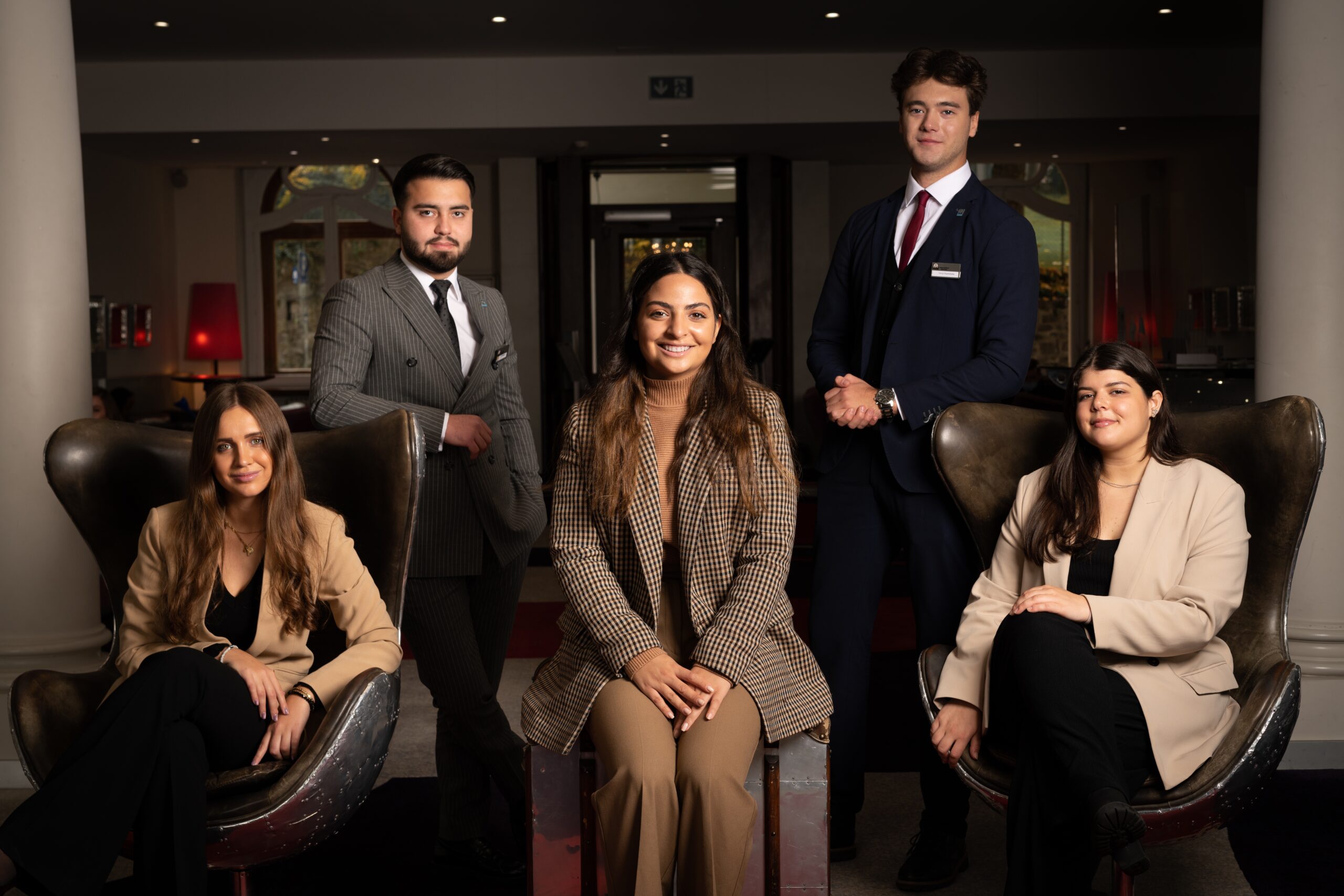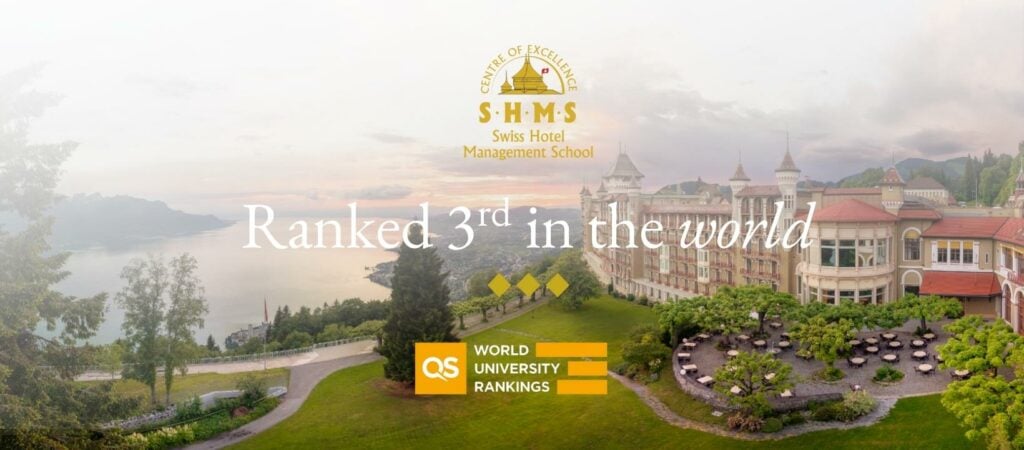 Switzerland is renowned for being home to the world's best hospitality schools. Swiss Education Group (SEG), with its three hospitality schools – Swiss Hotel Management School (SHMS), Hotel Institute Montreux (HIM), and César Ritz Colleges Switzerland (CRCS) – is one of Switzerland's largest private educators. Firmly rooted in the great tradition of Swiss hospitality, SEG pushes the boundaries of future innovation. Today's hospitality education is not just about hotels; it is a people-oriented luxury industry.
Students develop maturity and professionalism as they progress through our challenging programs. One graduate's father said that "with each internship [my son] did, you could see how he was growing. I like the program's pragmatism, how students get so much experience while they are in school."
We asked students why they chose SEG and here are the top 5 responses:
Career opportunities
Our students know how to create an unforgettable experience in which people feel valued, welcomed, and cared for. This valuable skill set opens up a variety of career pathways within and beyond the hospitality industry. Students learn practical business and management skills that enable them to succeed in businesses not traditionally associated with a hospitality education, including luxury brands, finance, and multi-national corporations.
Alexander, a new graduate, said that 'the best thing I learned is how to think outside of the box. At SHMS, they teach you how to find the best possible solution to problems, even if it's not the most typical solution."
Students benefit from guest lectures from leaders across various industries – including Nestlé, Edmond de Rothschild, and UBS – and participate in site visits to gain insights into multiple career paths as they plot their future careers.
A global professional network
Ekaterina, a CRCS graduate, said that "getting a bachelor's degree here was the best investment my family has made so far… Meeting guest lecturers provided us with a strong network of professionals before even graduating. The knowledge and experience received have helped me to be more confident, focused, and motivated."
Our students appreciate the exclusive opportunity to attend the biannual International Recruitment Forum, where they meet with recruiters from over 100 companies and network with global alumni. And with 32 chapters and over 24,000 members, SEG's alumni network is one of the largest hospitality networks in the world.
Recent graduate Irina said that "the friends I made at SHMS have now become my professional connections all over the world, an incredible asset in today's world."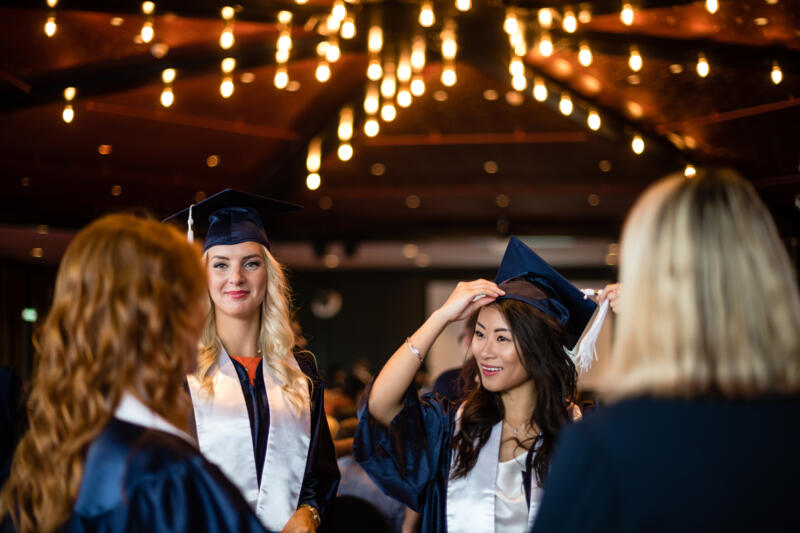 Soft skills you can't learn anywhere else
SEG students have an edge, given the soft skills they learn with us. Employers today seek employees who communicate and manage conflict well – thanks to highly developed emotional intelligence. It's no surprise then that employers value the skills that our hospitality graduates bring, and which give them a competitive edge over their business school counterparts.
Personal and professional growth
Students appreciate that when they graduate, they are prepared to succeed. They not only graduate with a bachelor's or master's degree, but they leave with valuable work experience – giving them a distinct advantage over graduates of other universities. Graduates have what they need to find the perfect career fit: confidence-building work experience, thanks to our robust internship placement program; and a five-year career plan, developed with their career coach, that defines their desired career and identifies companies that match those aspirations. They understand a contract, and can read a job description and gauge whether a role is right for them. They are prepared for success.
HIM graduate Onur shared about his internship coach: "[She] guided me to opportunities where I would be a great fit and went above and beyond, even coming personally to Geneva to see how I was progressing and to meet everybody in the company."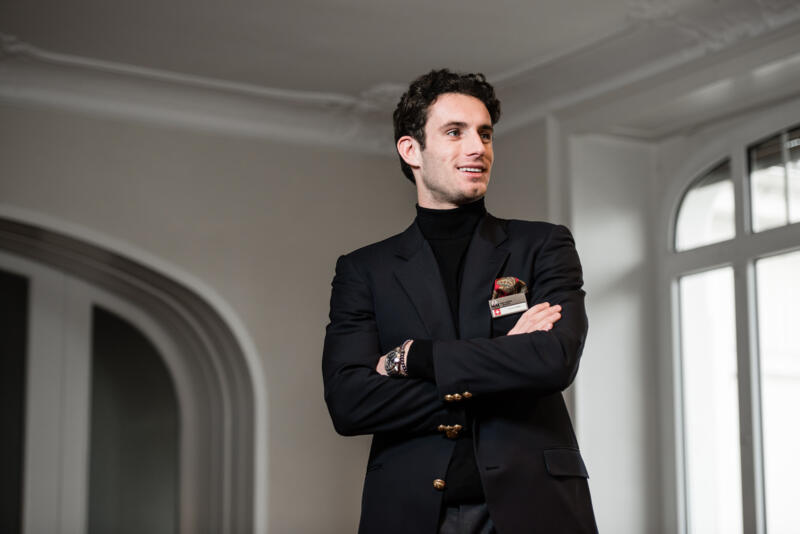 Academic excellence
Students cite our world-class rankings as an important reason for choosing a SEG school. SEG has been educating world leaders in the hospitality and business worlds for more than four decades and our expertise and experience has merited us top academic rankings: Swiss Hotel Management School ranks third-best in the world; César Ritz Colleges Switzerland stands at number six globally, and the Hotel Institute Montreux ranks seventh in the world.
We offer world-class education to more than 6,000 students from over 110 countries. Our bachelor's and master's degrees, along with a range of short courses, allow students to choose a program that suits their needs and interests – from hotel management and design to culinary arts and entrepreneurship.
Visit us on an Open Day, during which you are welcome to visit multiple schools across Swiss Education Group.
Our Open Days cover Swiss Hotel Management School and Hotel Institute Montreux on Monday, and César Ritz Colleges Switzerland on Tuesday. Upcoming dates: October 17–18 and November 21–22
Learn more here: https://www.swisseducation.com/en/open-days/