Article
6 Skills To Help Your Child Have Career Success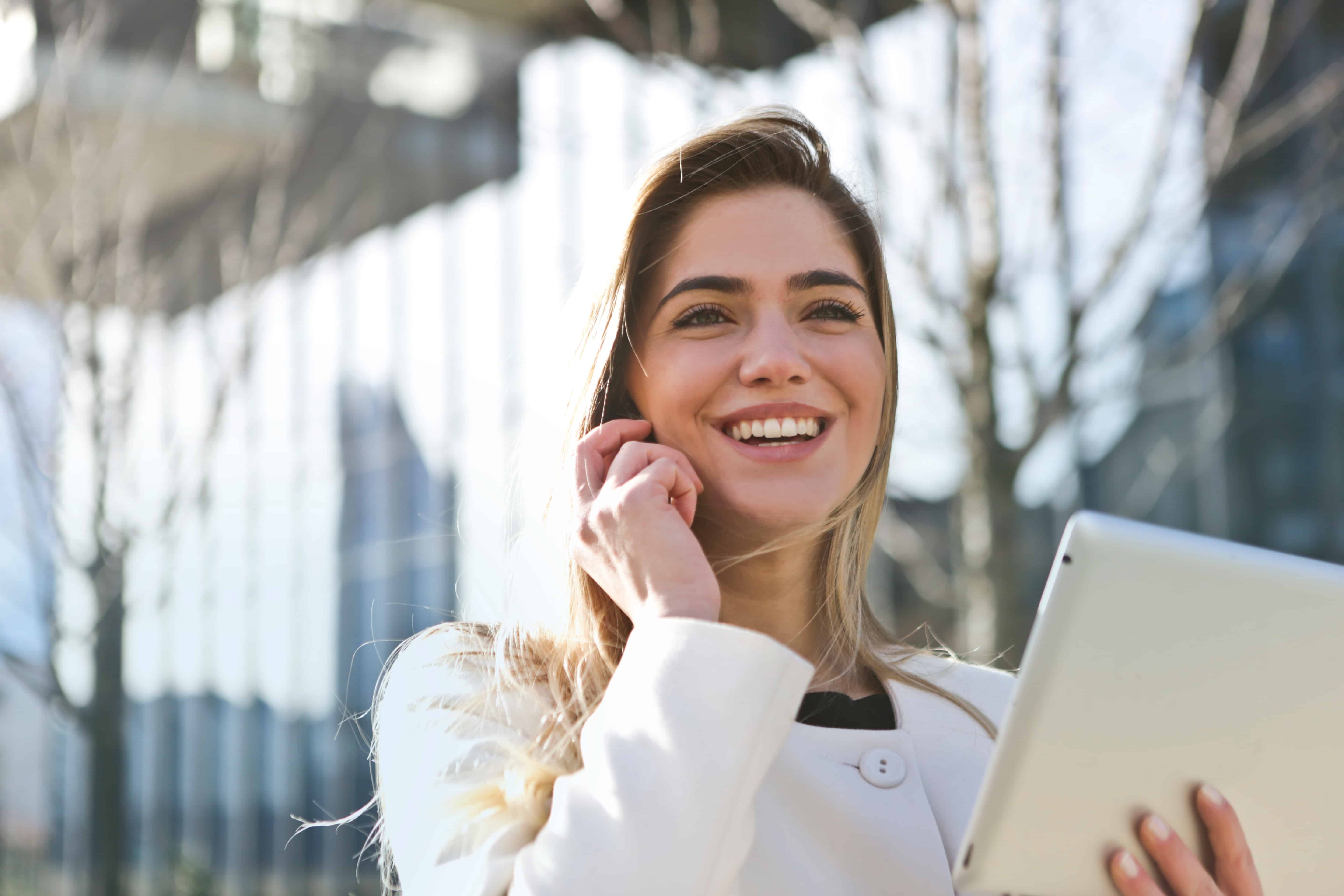 Did you know that India has more honours graduates in its young people than America has children?
With a billion young people entering the workforce, more and more jobs becoming automated or being relocated to low-cost environments, competition is fierce. All parents want their child to have a successful and enjoyable career. What can you do to help them? You can teach them effective career management skills!
Career management skills are what your child needs to navigate their way through life, learning and work. By acquiring these skills, your child is better placed to achieve a rewarding and fulfilling career. Recent statistics suggest that the length of a career for a young person will now be 60-70 years. In order to remain relevant in today's highly competitive workplace, they will need to continuously update their skills as they will be required to move from job to job.
As parents, we want to prepare and give our children the best start in life we can. Helping them prepare effectively for their career is essential. Work plays a major role in building up a young person's self-esteem and purpose. Helping your child decide how they spend their Monday to Friday 9-5 could be one of the most important decisions you can help them within their life. Prepare
your child effectively for their futures by ensuring they learn these top six career management skills.
INSTILL A LOVE OF CONTINUOUS LEARNING
In the past, jobs were static with fixed skills requirements and the way to progress was to climb the career ladder. This is changing. Careers are becoming portfolios of projects and experiences. In future, employees will have to continually reinvent themselves and move from role to role in order to be successful. For example, software engineers must continuously redevelop their skills as technology changes. Professionals in marketing, manufacturing, law, accounting and finance report similar demands.
Give your child space to explore, create and innovate. The more inspired and motivated they are, the more their potential grows. Let them make mistakes and learn from them. Only through learning about things first-hand do we really learn understand for ourselves what suits us or not. Through this, your child will become more adept at matching themselves successfully to projects that interest them and the learning opportunities that will help them grow. Updating their skills on a regular basis will become effortless for them as they will love what they are doing and want to learn as much as they can.
BROADEN THEIR HORIZONS
Companies are making increasing use of remote working and teams spread across the globe. It is highly likely your child will end up working with people overseas and from different backgrounds. The best person for the job may not live in the same country, let alone the same town. It is vital your child learns how to respect and appreciate other cultures to develop key interpersonal skills that are crucial for the future world of work.
Your child may well speak many languages already which is an excellent way to develop an appreciation of other cultures. As their parent, you can help them even more by encouraging them to undertake work experience that broadens their horizons. An example of this could be helping them gain experience working in local restaurants, retail stores or hotels near your local airport.
HELP THEM BECOME AN EFFECTIVE TEAM PLAYER
Today's leaders need to be able to work together, complement each other and function as a team. Disciplines such as sales, marketing, design, finance and IT are increasingly being brought together and placed onto cross-functional teams to build products and solutions faster. The performance management systems of top organisations are being changed so that success is no longer measured by an individual employee's performance but how they improve the results of the team. By enrolling your child in competitive sports games or business competitions, for example, you can encourage the idea of working as part of a team. They will learn how to participate in teams, lead teams and keep people connected and engaged. This will help them become effective leaders later in life.
HELP THEM TO DEVELOP AN ACCURATE UNDERSTANDING OF THE JOBS MARKET
With the explosion of social media, it is often hard for young people to sift fact from opinion. Nowhere is this more evident than in the world of work. Far too often, young people's perceptions of careers and jobs is inaccurate because their understanding is based on information that has been obtained second hand or from TV. The key to your child surviving and coping well in the workplace will be their ability to understand the fast-changing nature of the wider jobs market.
Discuss with your child what they are learning about careers in school and from other people. Encourage your child to think accurately and flexibly by encouraging them to speak to a broader range of people and consider all viewpoints when listening to other people's stories.
We know that there are more work choices available now than for any other generation. We need to prepare our children for jobs that don't even exist yet. You should encourage your child to
seek out work experience placements, take up volunteering roles and attend "taster" days so they gain an accurate and objective understanding of how the jobs market works.
SHOW THEM NETWORKING SKILLS AND THE ART OF EFFECTIVE CAREER CONVERSATIONS
You can help your child by having effective career conversations with them. One example of an effective conversation could be helping your child figure out how they fit into the bigger context of the world economy as global citizens. With a billion young people entering the workforce, there's a lot of competition. Such conversations help your child develop an accurate self-identity and they begin to realise the world does not revolve around them.
They also begin to understand the world is bigger than they thought and to appreciate the huge numbers of options that may be open to them. The art of having effective career conversations is a vital life skill no matter how old you are. Dr Maggie Evans in her recent report discusses how employees benefit from different types of career discussions at different times. Sometimes this might be reflective conversations to think back and assess what they have achieved. Other types of conversation might be to receive honest and frank feedback, whilst at other times it could be helpful
for individuals to be given information which could help them with career decision making and planning. Your child should be continuously having such conversations with their teachers when they receive feedback on their performance at school. Speak with your child about the importance of being receptive and learning from such conversations as this will stand them in good stead for when they may have similar conversations about their performance with their manager in the workplace.
Effective networking can help your child realise that the working world operates by a different set of rules from most homes and schools. Teach your child that networking is not always about
getting a job. It is about creating new possibilities and learning about others' experiences, other jobs and other sectors. Help them to prepare so that they are ready to speak about themselves
immediately when the opportunity arises. Teaching your child how to sell themselves effectively early in their working lives enables them to find employment on their own over a lifetime.
All these types of conversations are vital in helping your child learn about themselves and become the best version of themselves so they excel at all stages in their career.
ENCOURAGE RESOURCEFULNESS
Teaching your child to be solution-driven, to analyse and find answers to problems themselves, rather than being easily deterred by failure, is essential. When people are resourceful, they will always entertain new ideas, approaches and possibilities. They will become more self-sufficient. Encourage your child to become involved in management skills, entrepreneurship and leadership
activities to help them develop such qualities of their own. Help them to take risks, to trust their own judgement, to be self reliant. By becoming more resourceful, your child will develop the skills, knowledge and confidence to be able to create their own jobs.
CONCLUSION
A famous company has as their motto 'Your career is just that; yours. You choose it. You live it. You make it happen.' It is hoped that this article has given both parents and young people more
understanding of how the current working world of careers is changing, which skills are key and how they should be used to thrive in this digital age.
Still feeling overwhelmed? The good news is you are not alone. There are many professionals who will work with you to help prepare your child effectively for their career. The teachers in your child's school, careers advisers or independent professional career coaches like myself have the knowledge and experience to help your child excel in their career. With this advice, you can help your child's career get off to a flying start.
ABOUT THE AUTHOR
Anna Colebourne is an independent careers coach with over fourteen years' experience working one-on one to help people find rewarding and fulfilling careers. She has an extensive background supporting young people, having worked in various universities, colleges and schools. She is currently a Careers Coach for Regent's University London, one of the UK's most internationally diverse universities with over 140 nationalities on campus. In addition, through her own business (Naturally Excel Coaching) she works with executives and professionals in London.  https://www.naturallyexcelcoaching.co.uk
Read more articles here.