Article
A-Levels – could they be a better choice than the IB?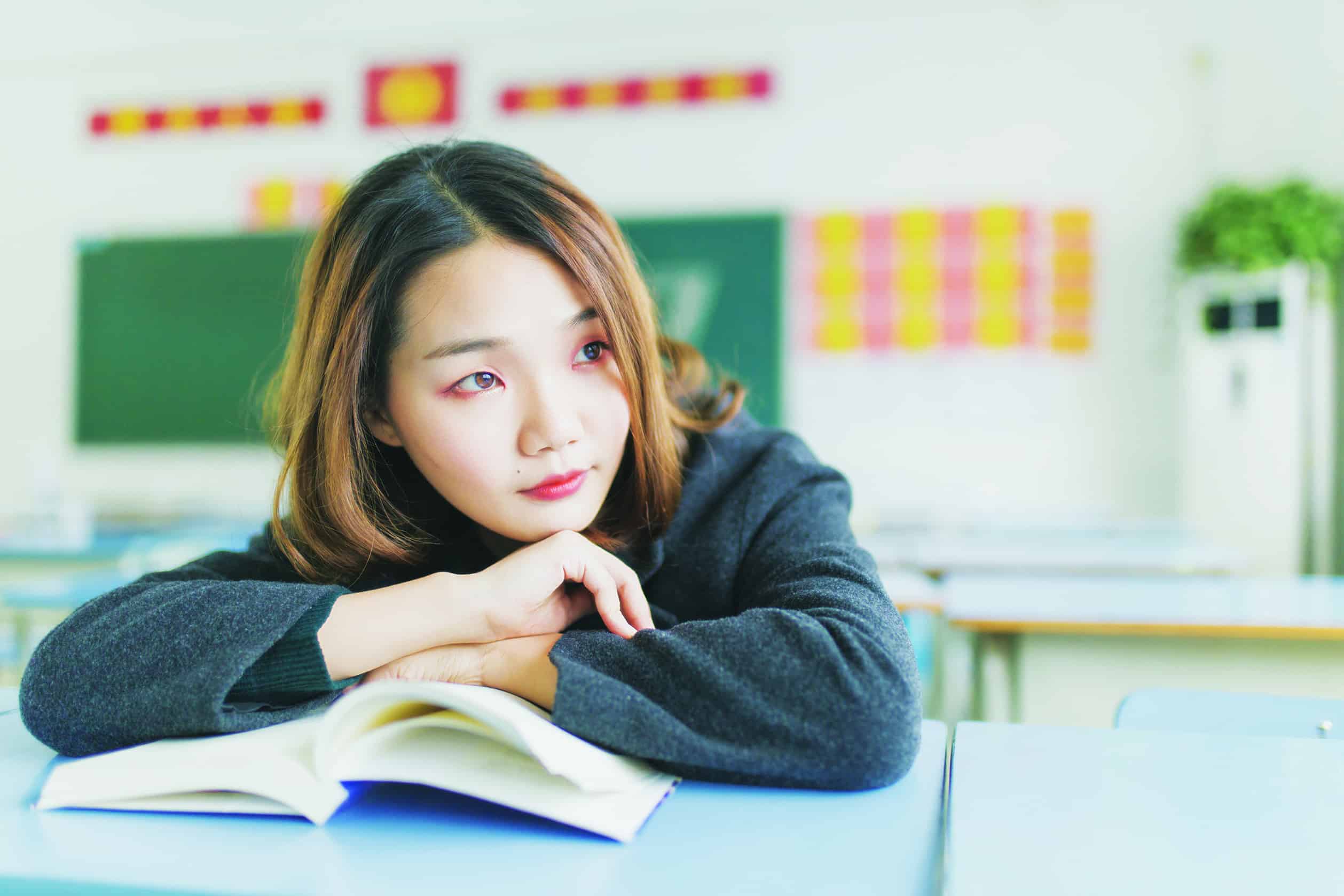 Increasingly, Swiss and International families choose A-levels for their children's final years of schooling. Highly regarded by universities in the UK, Switzerland, and globally, they are considered by international school students as a serious alternative to the IB Diploma. A key decision for parents and students heading into the final school years is which route to take. While the IB Diploma is often the most popular option, an alternative is A-Levels. So what makes them better for some students?
Both qualifications are widely respected routes into university. However, the A-Level qualification has its fans, mainly because they allow students to continue studying only the subjects where their most passionate interests and talents lie. This can make the final two years of school a lot more motivating for some students and even give students a tactical advantage allowing them to score better in their final exams by dropping their weaker subjects.
For students who are all-rounders, or for those who don't have a very clear idea yet what they'd like to do after school, specialising in only a few subjects might limit their choices later on. However, for students who have a clear idea what studies they wish to pursue after school, A-Levels allow them to focus their time on achieving the highest possible grades in the 3 or 4 most relevant subjects. As a result, the Swiss International Schools offering the A-Level – including Hull School Zurich, Geneva English School, Brillantmont International School, and the British School of Geneva – all agree that they are an excellent choice for many students. So, let's take a closer look at A-Levels – a programme available to students of all nationalities and educational backgrounds who meet the entrance requirements.
What are A-Levels?
The A-Level, or "Advanced Level" programme, is a two-year course designed to follow the General Certificate of Secondary Education (GCSE) in the UK. However, it isn't compulsory to have studied the GCSE to enter the A-Level programme. It is open to students aged 16 and above of all nationalities and educational backgrounds. For those who have studied GCSEs, it's generally necessary that a student has achieved a C or above grade in five subjects, especially in the subjects that they wish to study for A-Level. The International A-Level is a similar format but framed in an international context rather than a UK one. International schools can run either the UK format or the International format. Universities do not view International A-Levels any differently to A-Levels.
How is the programme structured & assessed?
A-Levels comprise two years of study: 1st year AS level and 2nd year A2. You need to complete an AS level in a subject before you can move on to A2 and achieve your full A-Level. The A2 course builds on what has been learnt in the AS, and many A2 exams also test content from the AS course. It used to be that the exams after studying the AS level contributed 50% towards your A-Level grade, but this is no longer the case. We'll explain some more recent changes a bit further on.
The recent changes also mean that the final A-Level exams are more heavily weighted, which can be advantageous for students whose strengths lie in the recall. A-Level students are not asked to complete any significant piece of coursework – such as the IB Extended Essay – outside of their usual courses, which means they can entirely focus their time on the subjects they've chosen.
What type of Student is the A-level best suited for?
Any student who studies A-Levels needs to be prepared to be self-motivated to study independently and manage their workload. They should also have a very keen interest in the subjects they choose as the courses go deeply into concepts and skills related to these. We often explain to parents that one of the great drawcards of A-Levels is that students can study as few as 3 or 4 subjects and go much more deeply into these. TutorsPlus tutors enjoy teaching A-Levels as the courses often go deeper in to the subject matter. By contrast, the number of subjects in the IB, French Baccalaureate or Swiss Maturité can be much broader, anywhere from 6 to 11 subjects. When advising parents of students who have had interruptions to their studies due to illness or professional participation in sports or the arts, we find A-Levels are an option that provides the flexibility they're looking for. It is also possible for home-schoolers to take A-Levels with the help of professional tutors.
Many parents find themselves weighing the IB against A-Levels so it's important to understand the main difference between these two programmes. While the IB is designed for developing an all-rounded student, those studying A-Levels can specialise. For example, the IB normally wouldn't allow for students to study more than two sciences to give space for other subjects in the programme. However, students choosing the A-Level route would have no problem studying three sciences – Physics, Biology and Chemistry, for example – especially if it would prepare them well for a particular course they have their heart set on. This route would prepare them well to have a very deep knowledge of these complementary areas of Science. So, for students whose strengths lie in a very particular academic area, A-Levels allow specialising earlier.
Access to universities worldwide
It is often assumed that A-Levels are the best option only if you intend to study in the UK. However, you should certainly not feel that you will be limited to the UK by studying A-Levels. A-Levels are truly a globally recognised qualification. Universities typically require students to pass three subjects at A-Level and generally publish the letter grades necessary for admission (for example, one A and two Bs). However, it's always recommended that you check the entry requirements of the universities you are considering just to ensure their expectations. To maximise their chances of achieving the standards sought by the universities of their choice, many A-Level candidates will undertake four courses (perhaps even more in the first year) and apply to university based on their top three scores.
A-Levels are a great course of study to prepare students for university. Students need to exercise self-discipline as there is a high emphasis on independent study, much like at university. Lessons are often much more lecture-style also, which offers great practice for students to learn note-taking and revision techniques that work for them.
Parents often ask us if universities value the IB as a more competitive diploma. In reality, universities know that each pre-University programme has its strengths and weaknesses and is unbiased toward any particular qualification. It's much more important to ensure that your chosen curriculum is the right one for your child.
What do I need to know about the recent changes to A-Levels?
In 2015 the UK government began phasing in changes to A-Levels. Exams for the last of the "old-structure" A-Level subjects will be taken this May/June 2019. So if your child is entering A-Levels in September 2019, they'll be fully entering the new system. Your school will be completely up-to-date with the changes, but be careful if you're reading about A-Levels online to check the publication date of the article/blog as there is still a lot out there about the old system.
Under the new system introduced, all A-Level exams will take place at the end of Year 13, with no marks from AS-levels (if you take these) contributing to the final grade. Instead, the AS, if your school chooses to run the exam, will be a separate stand-alone qualification.
In general, there will also be less coursework and fewer practical assessments under the new system. This means having a solid revision plan in place to make sure learning stays fresh is of paramount importance. The grading system remains unchanged. Grades will continue to be awarded on an A*-E scale. The A* grade in A-Levels differentiates the highest performing students and gives university admissions a better appreciation of a student's academic achievement.
Want to be best prepared for A-Levels?
TutorsPlus can provide specialist A-Level tutors experienced with the curriculum and exam preparation. If you feel your child has gaps before moving into A-Levels, we'd be happy to match them with an experienced tutor who will ensure they move forward with confidence and solid foundations. Additionally, if you have questions regarding school choice or the best curriculum to suit your child, TutorsPlus' Education Consultants would be happy to guide you.
You can reach TutorsPlus at +41 22 731 8148 or
By Sandra Steiger – Academic Support Manager at TutorsPlus
Sandra Steiger has over ten years of experience teaching English at various schools in Switzerland. She now works as an Academic Support Manager at TutorsPlus. During her six years at the International School of Geneva, she was also the Service Learning programme Coordinator, International Award Supervisor, Homeroom Mentor and Head of Year 8.
PERSPECTIVES FROM SWISS INTERNATIONAL SCHOOLS OFFERING A-LEVELS
"I frequently receive enquiries about the British School of Geneva's A-Level programme from parents who are looking for an alternative to the IB, the Swiss Maturité or the French Bac. It could be that their children struggle with certain subjects they would be required to take in an "all-round" diploma programme, or simply that they know the specific subjects on which they would like to focus. Either way, A-Levels allow students to maximise their chances of success and to show themselves in their best light on university applications."
Christina Matillon, Principal, British School of Geneva
"At the British School of Geneva, applications from students of all educational backgrounds are taken into consideration, based on their level of English and performance in their previous school. We offer students support and guidance at every stage of the programme, from selecting their subjects to managing time effectively and becoming independent learners."
Sabine Hutcheson, Head of Sixth Form, British School of Geneva
"Our school, Brillantmont International School, has been teaching A-Levels for over 60 years. We strongly believe that A-Levels give students flexibility and freedom in their learning choices. Rather than having a fixed programme imposed upon them, students choose three or four A-Level subjects, about which they are passionate. This freedom of choice allows them to develop depth of knowledge in their chosen subject, building critical thinking and academic skills. Students can focus on the subjects they love and are not held back by having to study subjects they do not enjoy. Similarly, service learning and extra-curricular activities are chosen by the students, rather than being imposed upon them, as is the case with other programmes. Students effectively take ownership for their learning. Furthermore, the fact that A-Levels are recognised and held in high regard by universities worldwide is of utmost importance, since our students continue their higher education across the globe."
Sarah Frei, Head of External Relations, Brillantmont International School.
"A-Levels are globally recognised qualifications, highly respected by universities in Europe, America and around the world. A post-16 programme of study based around A-levels affords individuals the flexibility to choose courses that suit their skills, talents and interests, while also allowing the time to supplement their studies with elements that go beyond the confines of examination specifications, adding contrast, depth and breadth. Our A-level diploma programme will include critical theory, an extended individual project, involvement in the community and enrichment via a plethora of societies and clubs. It will prepare students for life in a rapidly changing global environment and give them a rich appreciation of our complex, interconnected world."
Tim Meunier, Geneva English School
"A-levels have become popular in Switzerland, a highly competitive private school market. One of the fastest growing private schools in Switzerland, Hull's School Zürich, uses the UK system and teaches mostly Swiss adolescents. It opened its doors in 2004 and now counts 300 students, making it probably Zürich's largest private sixth form college. Swiss students appreciate an alternative to the very broadly-based Swiss university entrance examination (Matura). They find the idea of an all-English high school appealing as they expect to do further studies and pursue careers in English. Many of them feel that their chances of getting into a Russell Group university are better with A-levels because they are able to concentrate more on their best subjects. As Swiss universities also recognize A-levels, they get the best of both worlds."
Robin Hull, Principal, Hull's School Zürich.