Article
A person is choking – would you know what to do?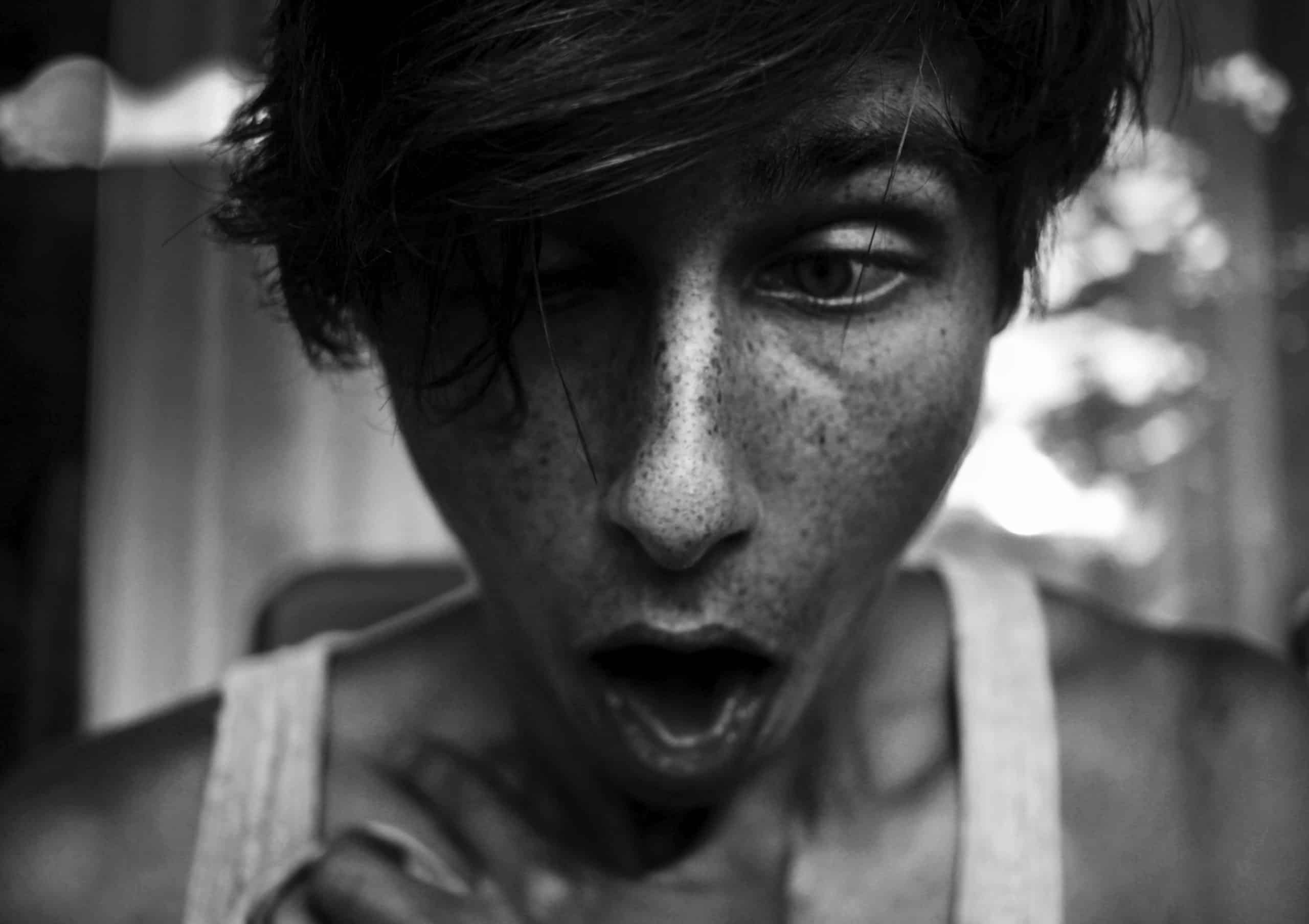 Choking happens when food or another object gets stuck in the throat or the windpipe (trachea), preventing enough oxygen from getting into the lungs. If the obstructing object is not rapidly removed, the oxygen levels in the body will soon drop too low. As a result, the person will lose consciousness, stop breathing, and ultimately their heart will stop (cardiac arrest). 
Anybody, of any age, can choke. Most choking episodes occur whilst eating, so choking is commonly witnessed. This means that there is often the potential to help a choking person before they lose consciousness. Applying the right First Aid for choking is one of the situations where a First Aider can make a real difference and can save a life. Here we will discuss how to help a choking child over the age of 1 and an adult. 
What does a choking person look like?
Choking can cause mild or severe airway obstruction. The person may be eating; they may clutch at their neck with their hands. Ask them: "Are you choking?"
If there is mild airway obstruction, they will respond with a "Yes"; they are able to speak. They will be coughing and still breathing. In this situation, encourage the person to cough. Coughing generates high pressures in the chest and airway and helps to dislodge the object. 
But you should watch for signs of severe airway obstruction. In this situation, the person cannot cough effectively. They are unable to speak and may nod instead when you ask them if they're choking. Their breathing will be difficult, or they may be unable to breathe. They will be extremely scared and if they are not given First Aid, they will lose consciousness. 
How can I help a choking person?
If a person is choking, their cough is ineffective, and they are showing signs of severe airway obstruction:
SHOUT FOR HELP:
Stay with the person, don't leave them to get help.
Try to remain calm yourself.
GIVE ABDOMINAL THRUSTS:
Stand behind the person with them leaning slightly forwards.
Put your arms under their arms and around their middle.
Make a fist with your dominant hand.

 

Put your fist just above their belly button, in the space between their belly button and their ribcage.

 

Wrap your second hand around the fist and pull firmly inwards and upwards to give an abdominal thrust.

 
| | |
| --- | --- |
| Make a fist with your dominant hand: | Wrap your second hand around the fist: |
Continue with abdominal thrusts until the obstruction is relieved.

 
IF ABDOMINAL THRUSTS AREN'T WORKING:
Ask a second person to call an ambulance (144 in Switzerland; 112 being the Europe-wide emergency services number).
As long as the person is conscious, continue giving abdominal thrusts without any interruption.
If they lose consciousness, you need to start Basic Life Support. Call for an ambulance now if you are alone and start Cardio-Pulmonary Resuscitation (CPR).

 
Even if the obstruction is successfully relieved, anyone who has received abdominal thrusts should be checked over by a doctor. This is to make sure that the forces involved in giving these have not caused any internal injuries. 
Additional Information
It is important to know that babies under the age of 1 should not be given abdominal thrusts. Choking First Aid measures for them include giving back blows and chest thrusts. This great video from the 'Chokeables campaign' launched by St John's Ambulance in the UK explains how: https://www.sja.org.uk/press-centre/campaigns/baby-choking-the-chokeables/ Also, attending a First Aid course can give you the opportunity to practice the techniques for choking First Aid in a relaxed, calm environment to build your confidence should these skills ever be needed. 
Dr Michelle Wright is a British-trained General Practitioner and Director of HealthFirst, providing First Aid training, Mental Health First Aid training and health education in English throughout Switzerland (www.healthfirst.ch).  She also has a regular radio show about health on World Radio Switzerland (www.worldradio.ch/healthmatters). 
Find more articles like this here: www.internationalschoolparent.com/articles/
Want to write for us? You can submit an article for consideration here: www.internationalschoolparent.submittable.com