Article
Academic qualification or work experience? Get both!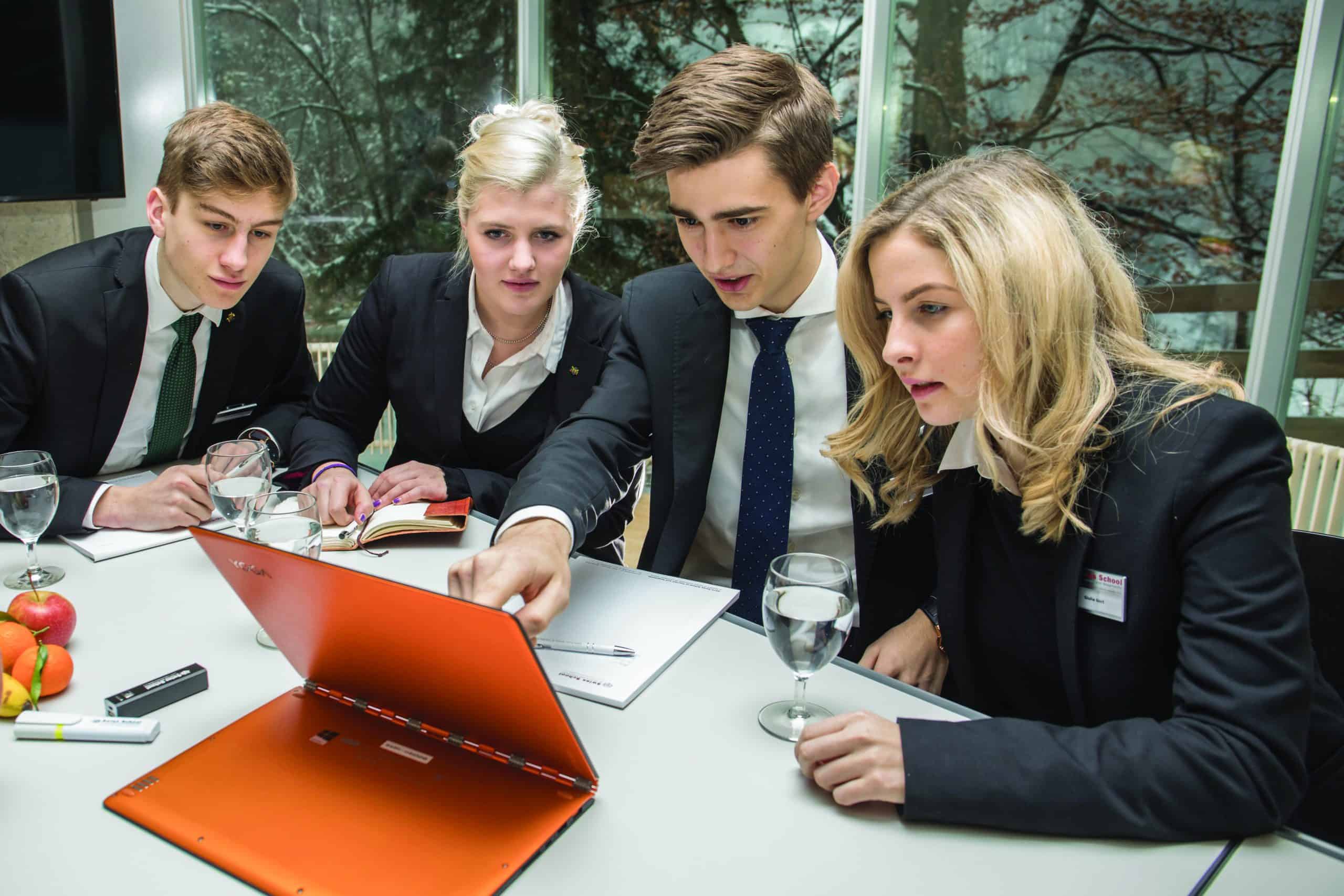 Unsure how your child can best enter the job market?
Today's employment market is competitive, especially for new graduates. Employers want people with great qualifications as well as work experience. These demands can make it hard for new graduates, and leave students and their parents wondering if it's better to get work experience or continue with their studies at college.
Gain a degree and work experience
In Switzerland's dual education system, students don't need to choose between getting experience or a degree, they get both. Switzerland's education system is unique. At the tertiary level, it's divided into two sectors: higher education and professional education. Undergraduate students in the higher education sector receive a bachelor's degree while students in the professional sector earn professional degrees. These are both Level 6 qualifications under the International Standard Classification of Education.
EHL Passugg offers English-speaking students a unique opportunity to benefit from this dual system. The Swiss Professional Degree in Hospitality Management is the only professional degree taught in English. As a member of the EHL Group, Professional Degree graduates who wish to continue their studies and gain a higher education qualification have access to an accelerated program to gain the EHL Bachelor of Science in International Hospitality Management in just three additional semesters. This combination is known as the Professional Path at EHL.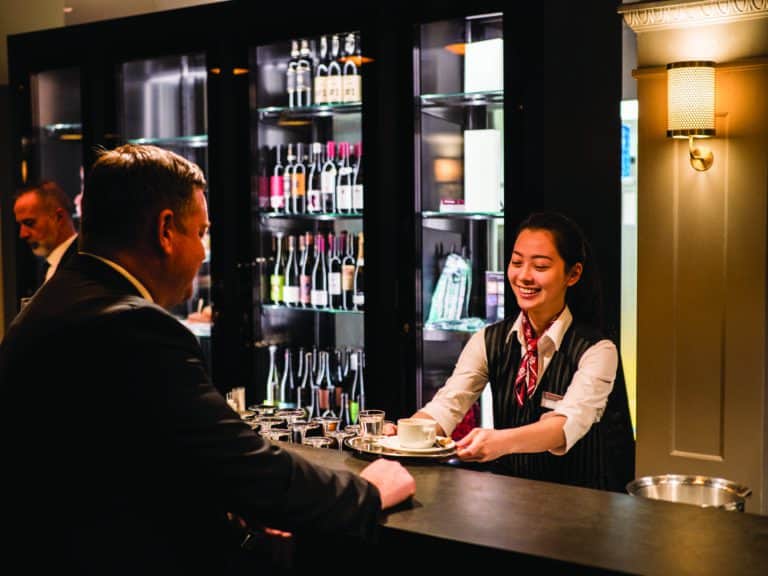 What is the Professional Path?
Students on the Professional Path begin their studies with the Swiss Professional Degree. The program builds a strong foundation in hospitality operations and management. Practical skills training combines with classroom learning with applied projects before students take their new knowledge to the real world during internship semesters.
The federal accreditation of a professional degree requires students have two years of industry experience before their final semester. To achieve this, school-supported internships are part of the professional education curriculum to ensure students can apply what they learn in the classroom in a professional workplace setting. This approach ensures professional degree graduates are highly skilled in their chosen professions.
The final semester gives students the option to specialise their skills in either culinary arts or spa and wellness management, an opportunity exclusive to Professional Path students. Graduates of the professional degree who wish to sharpen their business skills can continue with the EHL Bachelor to receive advanced management training and further specialise their skill set with electives.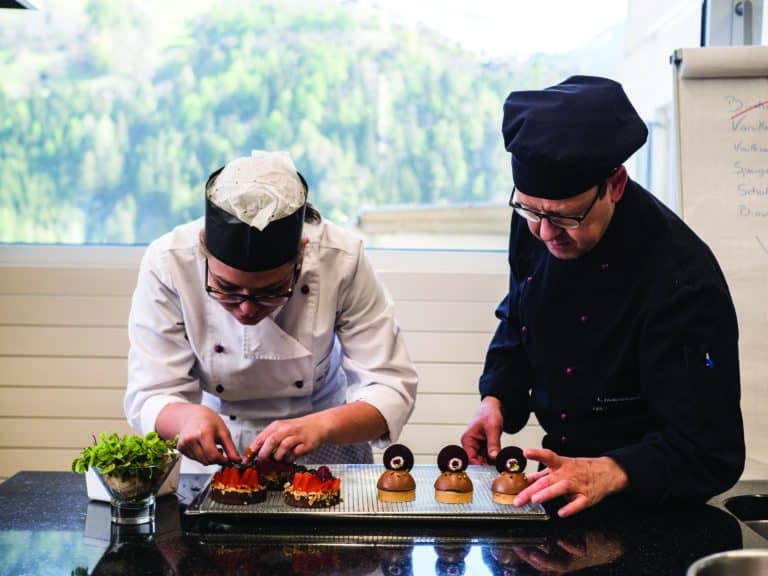 Learn the skills of the future
While this pathway may take longer than the better-known higher education route, Professional Path students graduate with two degrees and two years of experience, which helps make them stand out in the competitive job market.
Well-educated hospitality professionals are highly demanded in hospitality and other customer-service industries. This is because of the focus on developing soft skills and emotional intelligence. To provide excellent service, hospitality students develop teamwork and leadership skills, and to listen and communicate well. They must develop their self-awareness as well as intercultural competencies to interact with international guests.
The skills learned in a hospitality degree are transferable. Industries such as finance, real estate, and luxury brands recruit hospitality graduates because of their blend of business and service excellence skills. HSBC, Chanel, Porsche and Disneyland Resort are just some of the organisations that have recruited EHL Passugg graduates.
 Get in touch for more information: study.ssth.ch/dual-education
When recruiting young professionals, we pay particular attention to soft skills such as teamwork
What experience and skills do hospitality organizations look for when hiring graduates? We spoke with Leonie Trottmann (HR) from the Hilton Garden Inn Davos, Switzerland.
What skills and qualities do you value most when hiring new employees?
When hiring graduates, we focus primarily on the personality. We look for charisma and self-confidence, a deep understanding of service orientation and the ability to work in a team.
What are the characteristics of a good resume for new graduates, and how important is practical experience?
It is important for us to see in the resume that the graduate feels comfortable in different hotel areas and works well in a team. Besides theoretical knowledge, practical experience is very important. This strengthens the ability to grasp interrelationships in the company with logic and the self-confidence in dealing with people. When starting a career, it is an advantage to have some initial experience already.
What advice do you have for young talents interested in a career in hospitality?
It is important to gain a lot of practical experience and start lifelong learning. You should first get to know different companies, from 5-star hotels to small private hotels, gain valuable experience and feel confident in different hospitality areas before focusing on one area and building your career. Hotel management schools provide exactly this, the insight into different companies and areas.
Hotel info: www.hilton.com
About EHL
EHL Swiss School of Tourism and Hospitality (EHL Passugg), campus of the world famous EHL Education Group, has been one of the leading hospitality management colleges for 50 years.
The college delivers Swiss-accredited federal diplomas of higher education in its 19th century spa-hotel in Chur-Passugg, Graubünden to Swiss and international students from 30 countries.
More from International School Parent
Find more articles like this here: www.internationalschoolparent.com/articles/
Want to write for us? If so, you can submit an article for consideration here: www.internationalschoolparent.submittable.com