Article
Your Secondary School Curriculum – How will it "translate" when you apply to universities abroad?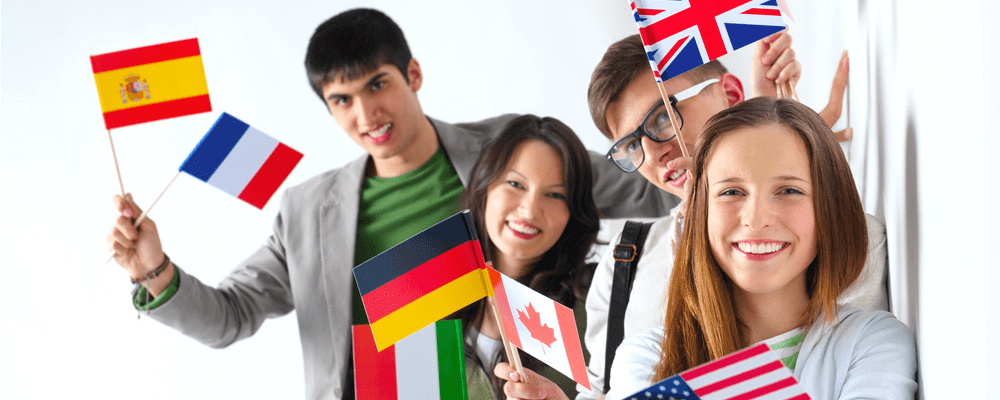 When it comes time to start thing about applying to universities abroad, many parents ask, "How will my child's secondary school qualification appear to universities in the U.S., U.K., Canada or elsewhere in the world? Will they understand the grading scale, the amount of work and the curriculum standards of the country where I live?"
The short answer is that most of the qualifications presented by international students are well regarded by Anglophone universities around the world. But it helps to understand a bit about the educational system in the country to which you are applying and to offer some information about your educational background in exchange.
In general, colleges and universities want to understand how the applicant compares to other students offering the same qualification. For example, useful information might be the percentage of students who passed or achieved a certain grade in the national school-leaving exam. In countries where this information is not readily available, your school might be able to provide information about how you compare to other students in your school or region. This information could be provided in a "school profile" or within a recommendation or reference written by the head of the school or a teacher. Any relevant information about the qualification is useful – for example, does the qualification allow you entry to any university in your home country? What is a passing grade is in your country's system? Answers to these questions will be useful to admissions officers unfamiliar with your qualification.
Furthermore, many U.S., Canadian and U.K. universities have specialist admissions officers who read applications from particular regions. These admissions officers travel to the area, visit schools and communicate with counselors from the country or region. In most cases, they understand the qualifications they are presented with and if they do not, admissions officers will usually try to get more information about the qualification from the student's school or other sources. That said, not all qualifications are as well known as others. For example, the IB has growing recognition in the U.S. with some 893 U.S. schools offering IB diploma. The French Baccalaureate is also quite widely known and understood by international admissions officers, whereas diplomas from countries with smaller number of applicants, such as Switzerland's Maturity, may be less well known in terms of the rigor and breadth and the different types of Swiss diplomas.
It is advisable for students to provide as much information about their diploma as possible. And, some universities do not devote resources to international travel and recruitment. Many large public universities, for example, may need more explanation of international qualifications and contextual information about the individual student.
To dig a little deeper, it's best to consider each country separately. I like to start with a little background information on the various educational systems. But remember, each secondary school qualification has its strengths and most universities will not rule out students who hold an international diploma or certificates. More important is your student's performance within whichever curriculum he or she has chosen.
USA
Traditionally, U.S. high schools do not have a standard examination for graduating from high school. Students graduate by having successfully completed a certain number of courses in various disciplines according to state laws. While this has changed somewhat in recent years, it does explain why U.S. universities examine a student's transcript or grade report, rather than a school-leaving exam. In addition to fulfilling the requirements of a high school diploma, a college-bound student might take a standardized test – the SAT or the ACT. These tests are administered by independent bodies and measure the "college readiness" of an individual student.
So where does the national exam or diploma fit in to the U.S. admissions application?
Exam results or predicted exam results are certainly considered as part of the student's profile, but grade reports are required.   Colleges and universities in the U.S. will ask to see an official transcript of the final four years of secondary school. Since most students apply during the fall of the final year of high school, universities will actually only see 3 years of grade reports plus a report from the first term of the final year. After the decision is made, universities will request the final semester grades and exam results from the qualification the student is taking.
Even though the final grades are not available until after the student is accepted, care should be taken not to let grades drop significantly. Colleges and universities in the U.S. have been known to send students a warning letter, put the students on academic probation or even rescind an acceptance (although the latter is uncommon) if things go really wrong academically in the last semester or if exam results are much lower than predicted.   Although typically, offers of admission are unconditional in the U.S. – that is, you do not have to achieve a certain mark in your school diploma exam, such as IB, French Bac, Maturity, Arbitur, A-Levels, etc.
The fact that colleges and universities in the U.S. will be asking for 4 years of grades often comes as a surprise to international students. They are working toward exam results and do not realize that their performance in school will be considered as an essential element of the application. There is good news however, even if a student has not performed to the best of his or her ability or believes that his or her transcript does not reflect her capabilities: U.S. colleges and universities consider a variety of factors when considering applicants, taking a holistic approach to admissions.
College applications in the U.S. are multifaceted, allowing students to describe their activities outside of school, whether that is a job, volunteer experience, sports, arts activities, online learning or whatever they do in their spare time.   They round out the application by attending an interview, writing essays and adding teacher recommendations to the application. But grades in school, the rigor of the student's curriculum and SAT or ACT are the most important elements.
Because so many of the international secondary school diploma programs mentioned in this article are rigorous and broad-based, most U.S. universities consider them to be excellent preparation for university studies. Students who have not done a full diploma, but have earned Advanced Placement (APs) or IB certificates are also considered well prepared for college-level studies. Try to make the most of the academic opportunities offered by your school.
U.S. universities believe that the more challenging the curriculum, the better preparation it provides for students entering college. Course selection is important as well, especially in certain subject areas. For example, if you are planning to study Engineering and you are doing an IB diploma, you should take Math at Higher Level; similarly, you might choose Baccalaureate Scientifique or, in the Swiss Maturity, Applied Maths if possible. So, it pays to think ahead when choosing the secondary school diploma. That said, U.S. institutions generally have a 4-year Bachelor's degree, allowing students to study a great variety of subjects before they choose a "Major" subject matter. Finally, some international students are surprised to learn that at U.S. and Canadian universities they may earn up to a year's credit for their international secondary school qualifications, reducing their Bachelor's degree program from 4 years to 3 or 3. 5 years.
CANADA
Similar to the U.S., Canada does not have a college entrance exam. However, there are usually minimum standards set for certain secondary school diplomas and for certain courses. Normally, students are asked to select a program at the time of application and some programs may have specific requirements for admission. For example, the Business or Management school faculty in a Canadian university may require minimum grades in mathematics and even specific coursework.  
Transcripts are usually required, but grades in secondary school diplomas such as the IB are used for admissions purposes.
Because the admissions cycle ends before most students have their diploma results, Canadian universities must rely on "predicted grades" provided by your secondary school, so it is important that these grades be as accurate as possible. Canadian institutions will often publish minimum requirements for grades in different diplomas from previous years. While these change from year to year, they are useful guidelines for students.
UK
Secondary school in the UK includes examinations at two stages. Students take GCSEs after Year 10 or 11 In the UK. University-bound students will then study 3 or possibly 4 subjects at "A-Level" and will pass exams in those subjects in Year 12 or 13. Alternatively, British students will study for the IB diploma.   Results in these examinations and the subject matters chosen are quite important to universities in the U.K., because applicants choose their course of study before applying.   Therefore, subject choices in school are more important when a student is thinking about applying to U.K. institutions. If for example, you would like to study one of the sciences, it is best to have taken advanced courses in biology, chemistry and/or physics while in secondary school.
Similarly, your application to study history or literature will be stronger if you have studied these subjects at the highest level possible in your school curriculum and ideally, have devoted time outside of school to the subject matter. U.K. universities are looking for more focused preparation in fewer subject matters than some secondary school diplomas provide. So, if possible, try to take as many courses as possible within your curriculum to provide background in the subject(s) you may wish to study at university in the U.K. If you are doing an Extended Essay or other long research paper for your diploma, try to choose your topic in the subject area you hope to study at university.
While most students in the UK take the A-Levels, a significant number study for the IB diploma. Therefore, on university websites, students will find the minimum requirements for the subject they select expressed in terms of expected grades on the A-Levels, IB and some international qualifications, such as the French Baccalaureate. There is often some information about international qualifications on "international Student" pages. This information is useful, but can be very general and some courses may have specific requirements that are not mentioned on the international student pages.
So how do you figure out what is expected for a particular course if you have a qualification that is not mentioned in the international student pages or on the course requirements page?
There are two elements to consider. One is the overall grade required in the diploma and the other element is the prerequisite courses that some UK universities will require for certain subjects.   You should be able to get that information from the university website, but it helps to try to attend university fairs and open days or simply to call or email the university and discuss your particular qualification with the international admissions team. Furthermore, U.K. university applicants are required to include a reference from a teacher or the director of the school. This is another place to add information about the diploma, as well as about the student.
Students can also look for comparison charts of various diplomas. There are many available on the Internet; some are more accurate than others. Look at the websites of schools in your area that offer more than one diploma type – they may show a comparison chart of different school-leaving qualifications.
Universities are seeking international students to diversify their campuses. Make the most of your secondary school diploma by doing your best work, offering an explanation of the curriculum where necessary and being aware of the requirements for particular courses in different countries before you apply.
---
Submitted by Jennifer Koller
Spencer Koller Sàrl
Consultants for Higher Education
www.youridealcollege.com
Jennifer Koller is a college admissions advisor who specializes in working with iSet featured imagenternational students applying to a diverse selection of colleges and universities in the US, UK, and Canada. Based in Geneva and the U.S., Jennifer works with students and families around the world to find the right fit for their higher education. Jennifer holds a B.A. in French from Wellesley College and a Master's degree in Media and Communications from the London School of Economics and Political Science (LSE). She has lived in the U.S., Switzerland, England, France and Italy. Jennifer is a member of the International Association for College Admissions Counseling and the Council of International Schools. She is married and is raising three "third-culture" kids.
More from International School Parent
Find more articles like this here: www.internationalschoolparent.com/articles/
Want to write for us? If so, you can submit an article here: www.internationalschoolparent.submittable.com