Article
Are you prepared for a critical emergency in your family?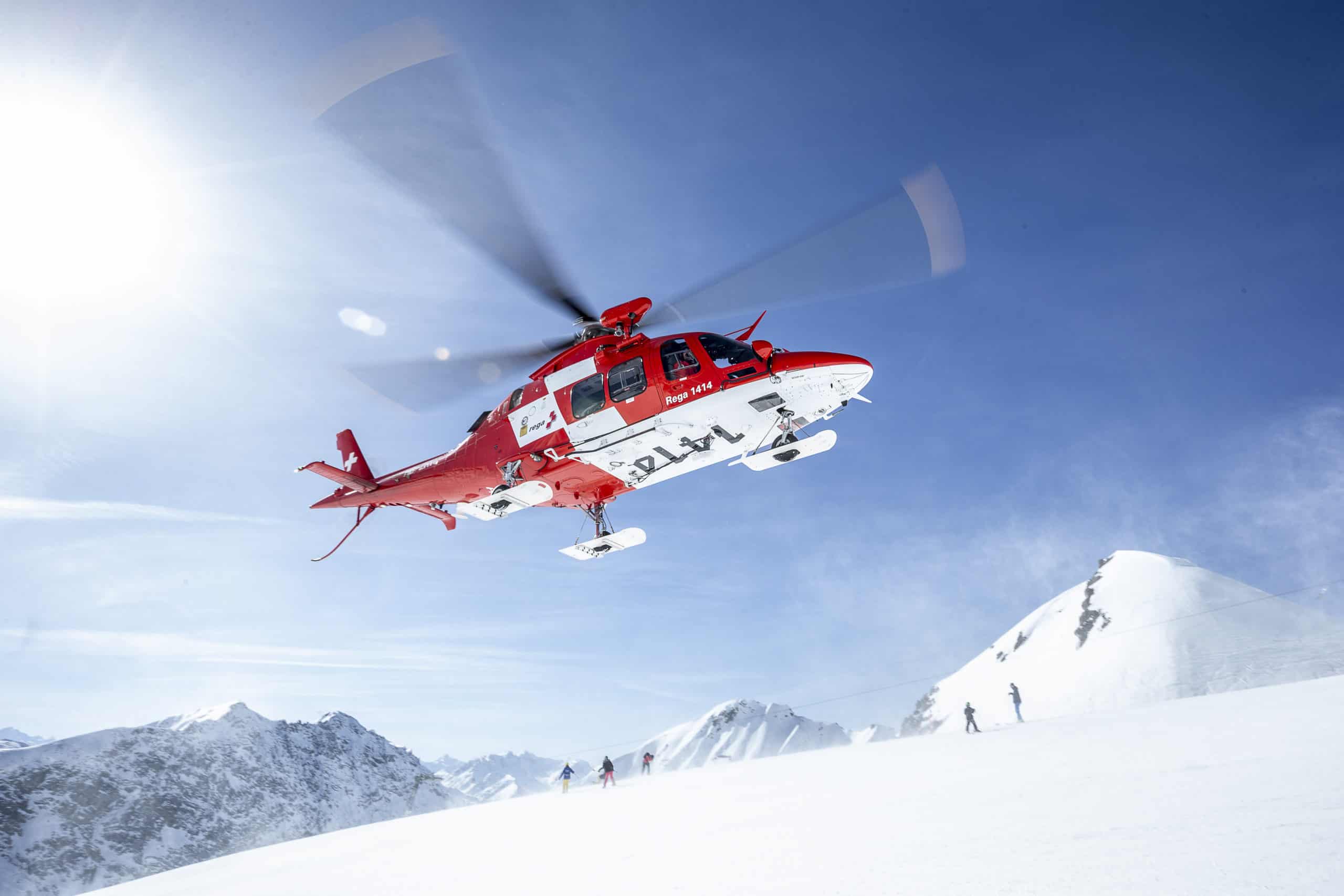 Can you imagine the feeling of your own body warmth slowly melting the ice that was holding you, leaving you to slip further down the narrow crevasse you've fallen into? You've lost your phone. Your flare is lost also. Your family will call the emergency services when you don't come home. However, how will anyone find you in poor visibility with no idea of your exact location?   
Or maybe it's something more pedestrian, like your daughter taking her horse out for its regular exercise…when she is struck in the stomach and hurled into the air.
On October 25th, 2017, Lisa, who works at a school in Geneva, got the call that no parent ever wants to receive. Her teenage daughter Anna was fighting for her life and being airlifted to hospital.
The paramedic told Lisa to come to the hospital now, to drive straight up to the hospital doors and leave her car. Someone would be waiting for her. There was no time to waste, not minutes, or even seconds. The injuries could be fatal. 
Speaking to Lisa she is keen to impress that this was just a normal day. The series of events leading to her daughter being kicked and thrown from standing high into the air by her horse were in no way remarkable. Her daughter wasn't risk taking. However, just like Anna, it could have happen to anyone.
Anna's Story 
Lisa's daughter Anna had over a decade of experience with horses. As a result, after returning to the stables that day to fix the horse's shoe, she had begged her friend to accompany her back to the field to try to exercise her horse again. As Anna led the horse into the field, and despite being an expert handler, the horse unexpectedly kicked back. The full force struck Anna in the stomach and threw her into the air. Her friend ran to her, but realizing it was serious, called their coach for help. 
The coach asked if she was moving. But she wasn't. Could she speak and respond? She couldn't. The coach ended the call and immediately dialled Rega for an urgent air rescue. There was no time to call 144 and wait to be collected by ambulance. Rega had a helicopter already in transit from another mission and could be there in under 5 minutes. Before the coach could reach the accident from the stables just minutes away, a Rega helicopter was already descending towards Anna.  The paramedic on board, who was a horse rider herself, understood the gravity of the situation. Other riders secured their horses as the helicopter landed, and the paramedics swiftly lifted Anna on board.
Nearly 20 doctors and nurses surrounded Anna when Lisa arrived at the hospital. An expert in gunshot wounds assessed her ruptured liver, such was the severity of the bleed. The team watched and waited to see if the blood would coagulate sufficiently to save her liver.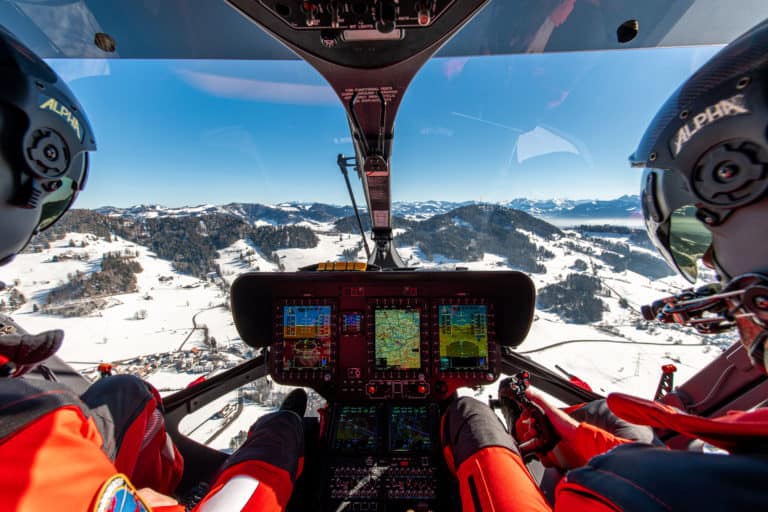 In the weeks following, through Anna's multiple surgeries, Lisa remembers the exceptional care at the hospital, and she also notes the regular visits from Rega's care team representative. Without the rapid response and exceptional emergency care of their colleagues, she is sure her daughter would not be alive today.
About Rega
Rega is a non-profit organization funded by paying members (called patrons), providing 24-hour emergency assistance by air to even the most remote locations in Switzerland. Therefore, their highly trained team of pilots and paramedics take on missions ranging from avalanche rescues to hiking accidents, reaching locations in a matter of minutes from the twelve helicopter bases located across Switzerland. Their cutting-edge equipment will soon include an all-weather drone which can search large areas day or night using infrared and phone tracking technology for missing persons. The 3,552,000 patrons paying an annual fee make an invaluable contribution to the provision of basic medical care by air in Switzerland. Therefore, in recognition of this, if a patron needs emergency medical assistance by air, Rega waives all or part of the mission costs where they are not covered by the patron's own insurance policy.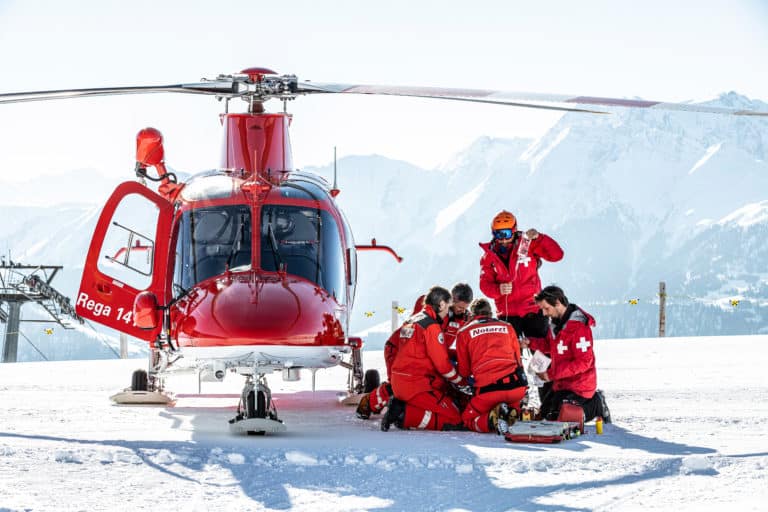 This, Lisa says, is why patronage is a no-brainer. Since the accident she has been a vocal supporter of the service but is concerned that many expat families living in Switzerland don't understand what Rega offers and so miss out on signing up for something which could end up saving their lives. It's not the skiing holidays, she says, families always get insurance for those, it's the summer hike, or the family bike ride, or even the school run where something goes unexpectedly and horribly wrong when, like for Anna, the minutes it takes to be rescued and rushed to hospital can make the difference between life and death. Anna's full recovery, thankfully, is testament to this. 
Rega in numbers
70,000
New Patrons signed up in 2019
16,782
Missions organized in 2019
1300 – 1600
Patients transported from piste accidents every year

 

70

 

CHF annual membership fee for a family
50
Patients repatriated from abroad in March 2020, including multiple coronavirus patients, transported in a patient isolation unit
31
Patients on average helped by Rega in Switzerland and abroad every day in 2019
12
Helicopter bases located throughout Switzerland, meaning they can reach the most remote areas in just a few minutes
3
Ambulance jets equipped as "flying intensive care units" to transport critically injured patients from abroad back to Switzerland
Also, you can become a Rega patron using the online form found here:  www.rega.ch/patron
More from International School Parent
Find more articles like this here: www.internationalschoolparent.com/articles/
Also, would you like to write for us? If so, you can submit an article for consideration here: www.internationalschoolparent.submittable.com