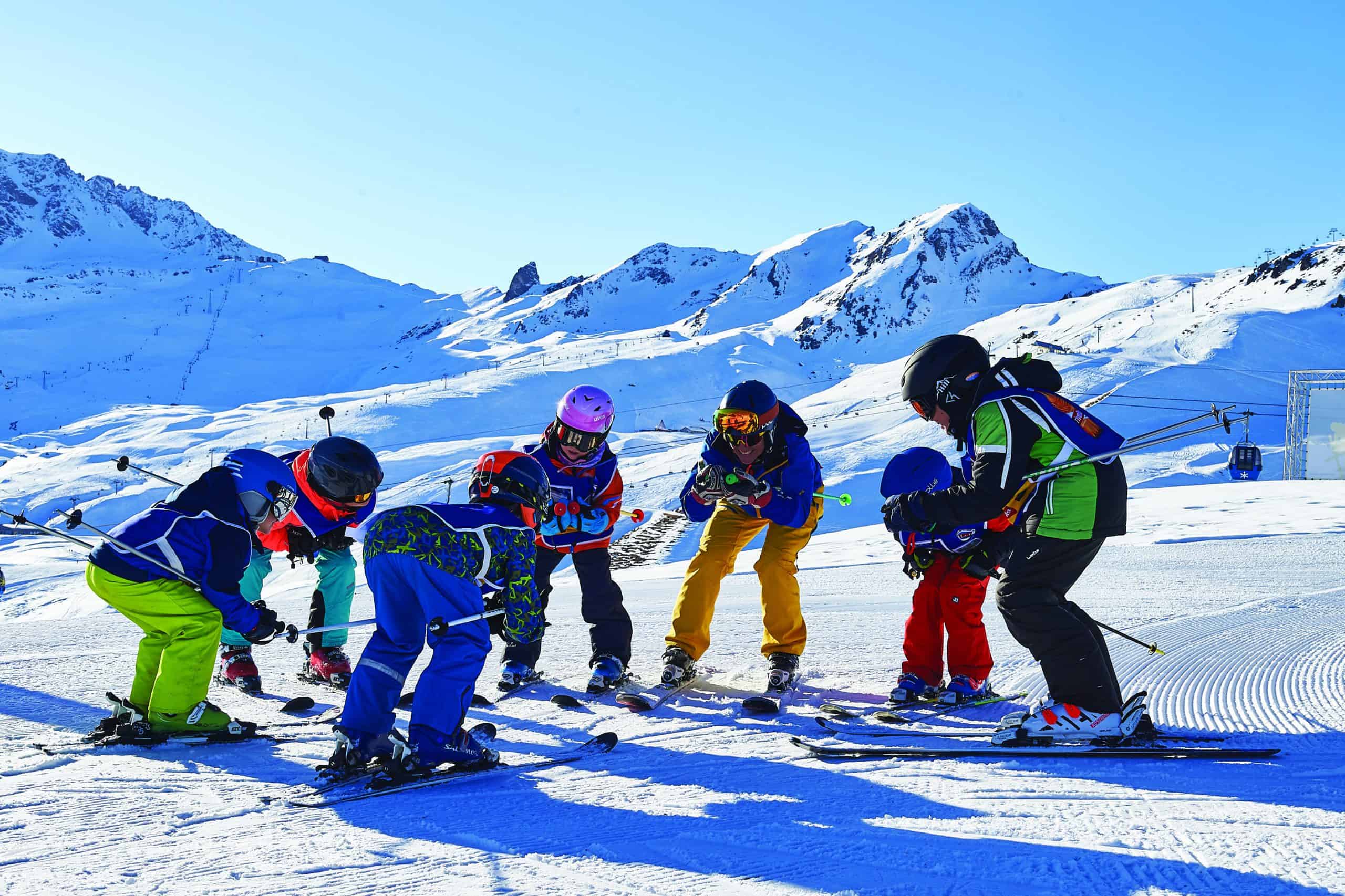 Guaranteed snow, free from transit traffic, long hours of sunshine and fresh mountain air. All of this combined makes Arosa a true paradise for many winter holiday makers. With 70 km of slopes prepared to the highest standard, 60 km of superbly maintained winter hiking trails and a diverse winter sports offering, Arosa has something for everyone.
Since the Arosa and Lenzerheide ski resorts were connected in winter 2013/14, a total of 225 km of prepared slopes have been available to visitors. Pedestrians in Arosa have plenty of options for winter hikes or can use the network of lifts to take them directly to the ski resort, where they can enjoy time with their loved ones amidst the breath-taking mountain landscape.
Alongside sledging, ice-skating, paragliding or romantic horse-drawn carriage rides, guests can also take part in weekly taster courses in ice-stock shooting and curling. Nature-lovers can enjoy our beautiful, snow-covered winter landscape while long-distance skiing or snowshoeing.
arosalenzerheide.swiss/en/arosa/winter
Ski school included
Whether you try skiing for the first time, dare jumping across the kickers at the snowpark or win a medal at the ski race. The best place to do it is at the Ski and Snowboard School Arosa. And even for free! Arosa offers kids at and below the age of 17 free group lessons if they are staying for at least two nights at one of the participating hotels or holiday apartments.
arosalenzerheide.swiss/skischoolincluded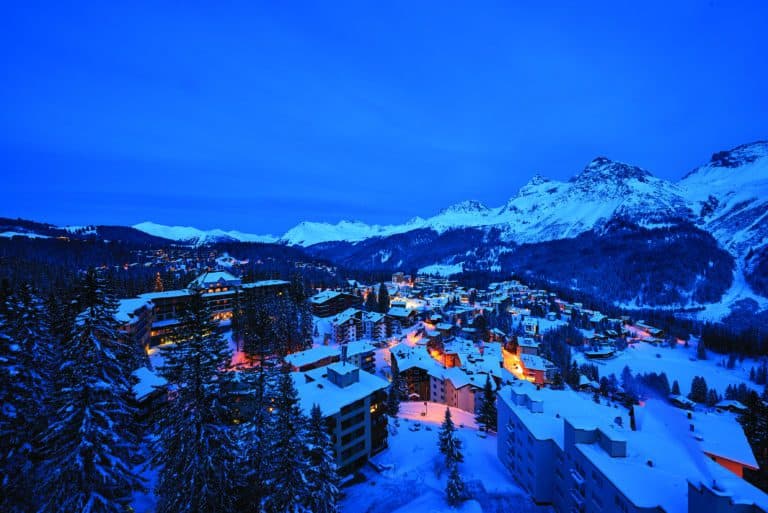 Comeback-pack offer
Did you use to ski regularly in years gone by? Not had the time or inclination for skiing since then, but you'd like to have another go? Come to Arosa Lenzerheide and take advantage of the all-inclusive «Comeback» offer. Try out your skis for two to seven days with a professional ski instructor. Ski equipment and ski pass are provided for you. So that your tired limbs can recover, unlimited use of the spa is also included if you stay in a hotel with a four-star rating or higher. We also organise a Saturday evening get-together for you, where you can meet up with like-minded people.
arosalenzerheide.swiss/en/comeback
Arosa Bear Sanctuary
The first bear sanctuary in Switzerland offers a new home for up to five bears which were rescued from poor living conditions. They can now spend the rest of their lives in an appropriate and natural habitat amid the Arosa mountain landscape. In cooperation with the animal protection organisation VIER PFOTEN, the foundation Arosa Bären created the innovative and sustainable project "Arosa Bear Sanctuary".
Bears that spent their lives chained in a tiny and dirty cage are freed and brought to Arosa. In beautiful nature, on pastures, between bushes, rocks and ponds, the bears are able to rediscover their natural behaviour and instincts. The Arosa Bear Sanctuary opens regularly during the winter season. Opening hours vary depending on snow conditions. Please consult the website arosabaerenland.ch for up-to-date information regarding opening hours.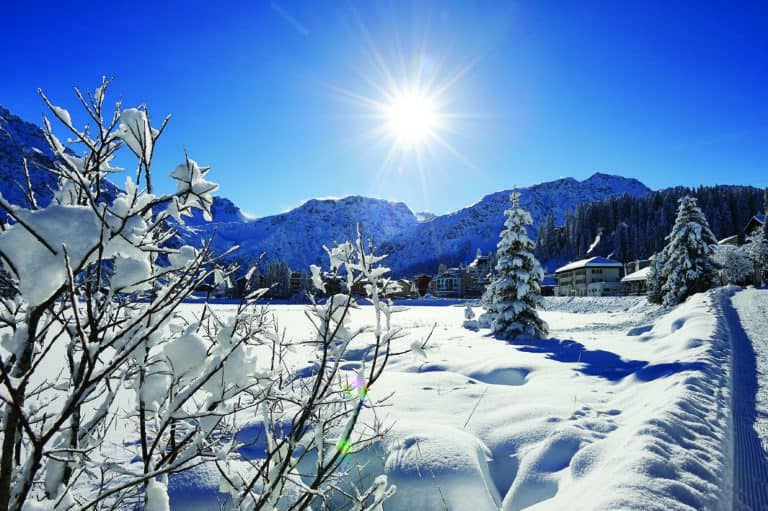 More from International School Parent
Find more articles like this here: www.internationalschoolparent.com/articles/
Want to write for us? If so, you can submit an article for consideration here: www.internationalschoolparent.submittable.com