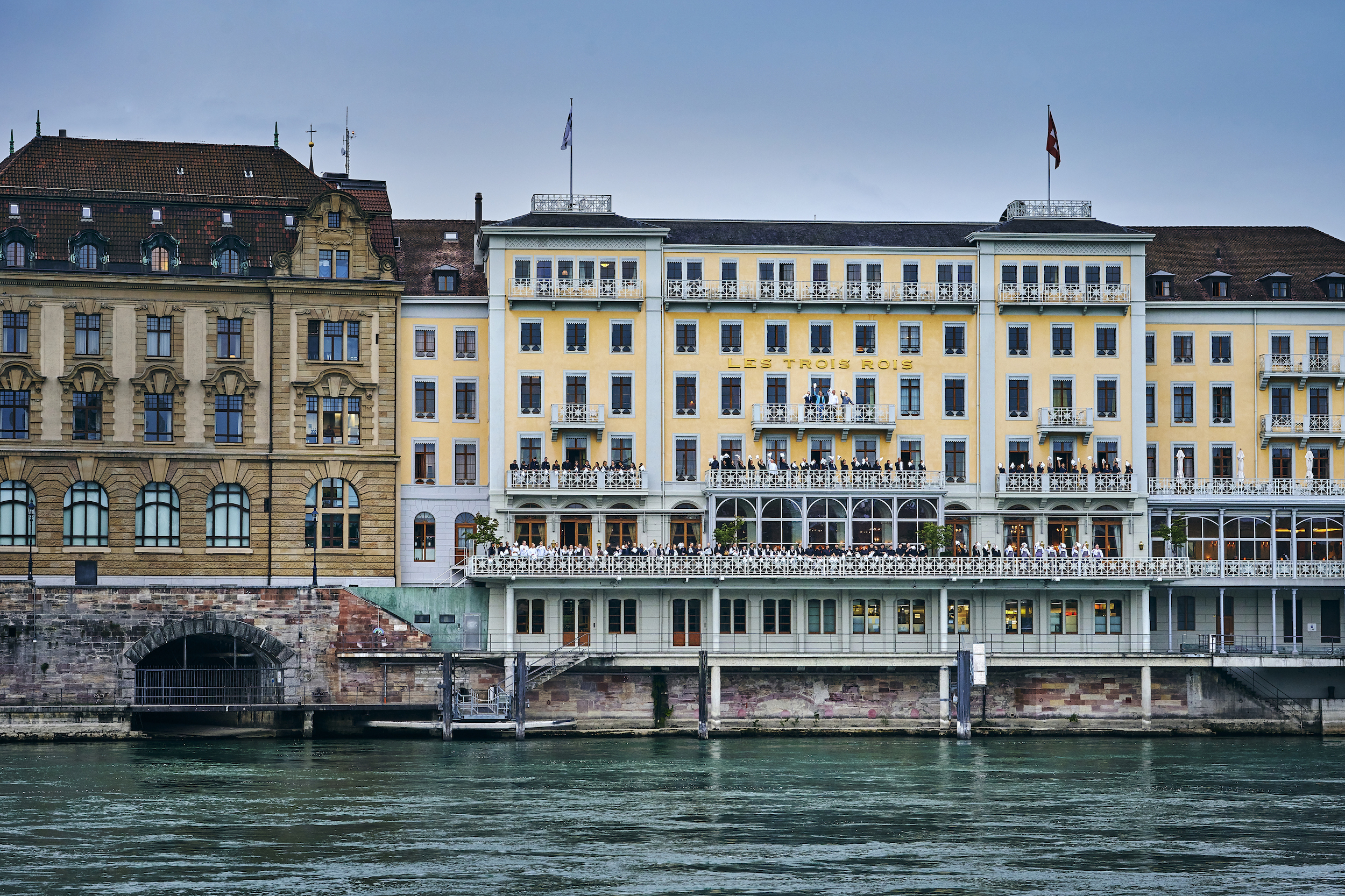 Wherever you go in Basel, art surrounds you. Whether strolling through the beautiful Old Town or visiting one of the 40 museums, you will discover art collections for every taste. Basel is renowned for its significant density of museums and is home to Art Basel!
You can explore Basel's many museums at the most affordable price with the free BaselCard! It gives you a 50% discount on admissions and benefits from discounts on numerous other cultural and recreational activities.
Find out more about a BaselCard here: https://www.basel.com/en/baselcard
Kunstmuseum Basel
Picasso – El Greco
11.06.–25.09.2022
A large special exhibition at the Kunstmuseum explores the encounter between Pablo Picasso (1881–1973) and the old master El Greco (1541–1614), born Doménikos Theotokópoulos in Crete.
Some thirty works by both artists are exhibited side by side, providing an overview of one of the most fascinating dialogues in the history of art. In addition to Picasso's masterworks from the museum's own collection, numerous loans are displayed from around the globe.
https://kunstmuseumbasel.ch/en/exhibitions/2022/picasso-elgreco
Events accompanying the exhibition Picasso – El Greco
Children's opening: Experiments with Colours, Light and Paper: Friday, 10.6.2022, 6-8 pm
Guided tour and workshop for families: Sunday, 21.8.2022, 10.30 am – 12 noon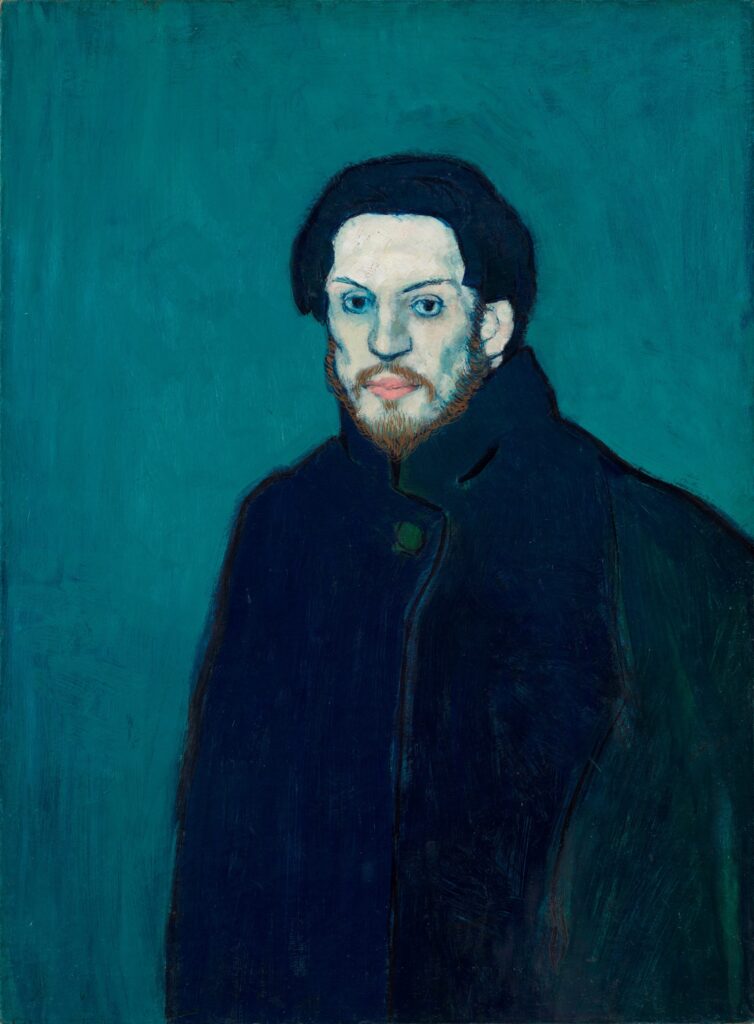 Other family events at Kunstmuseum Basel
How to Become a Cyborg, Open Studio for people of all ages.
Sunday, 5.6.2022, 10 am – 4pm
Bring your Baby Tour: Enjoy a guided tour of the collections with your baby.
Thursday, 23.6.2022, 10.15 am
Fondation Beyeler
Mondrian Evolution
5 June – 9 October 2022
This year, marking the 150th anniversary of Piet Mondrian's birth, the Fondation Beyeler will exhibit more than 80 works by the Dutch painter. Mondrian is considered one of the most influential artists of the avant-garde movement, and helped to lead the transition from figuration to abstraction in the art world. Much of his early work was influenced by late-19th-century Dutch landscape paintings and Cubism and Symbolism. However, in the early 1920s, he began concentrating on rectilinear arrangements of black lines on white backgrounds, with the three primary colours, blue, red, and yellow as the core focus of his pictorial language.
The exhibition provides a rare opportunity to take a fresh look at Mondrian, who not only significantly influenced 20th century art, but also other fields such as design, architecture, fashion and pop culture. It is the first solo exhibition devoted to the artist in Switzerland in 50 years.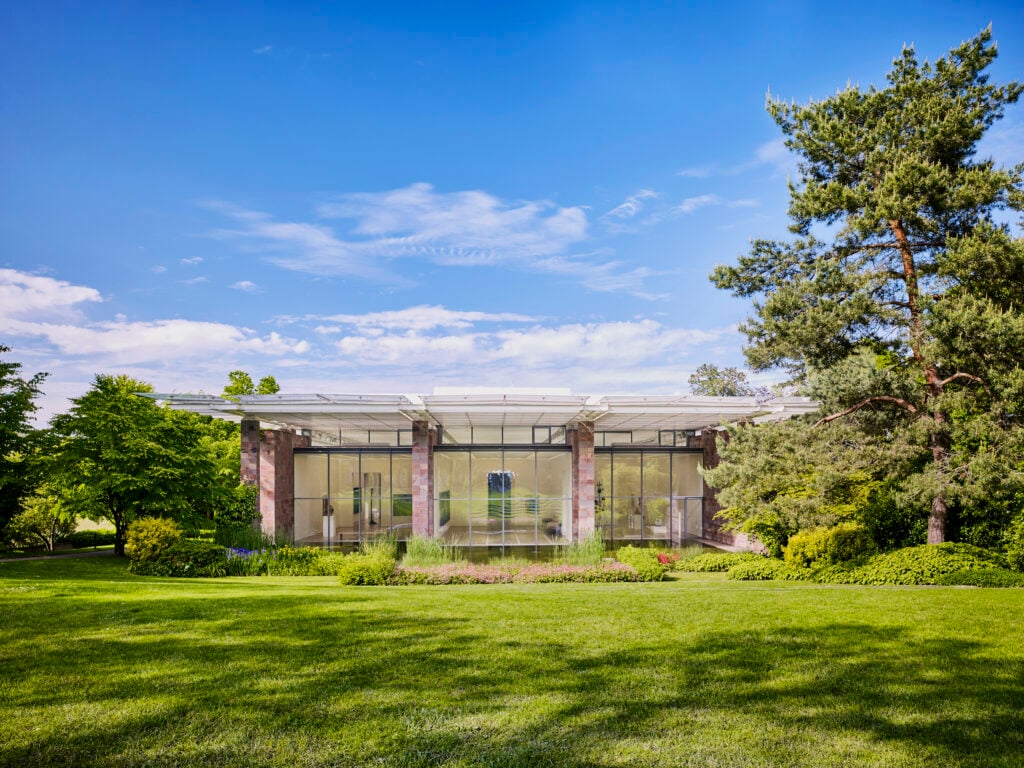 Events at Fondation Beyeler
Sketch it! – in German
Thursday, 23.06.2022, 10–11 am
This workshop is a fantastic opportunity for visitors to explore the current exhibition's works and make their own sketches. The subjects vary from landscapes and portraits to sculpture and abstract painting.
Price: admission fee + CHF 10.–
visit http://fondationbeyeler.ch/tickets for tickets
Family Tour – in German
Sunday, 26.06.2022,11 am–12 pm
Take a guided tour of the Mondrian Evolution exhibition, for children aged 6 to 10 to be accompanied by an adult.
visit http://fondationbeyeler.ch/tickets for tickets
Guided Walk 24 STOPS – in German
Sunday, 26.06.2022, 2–4 pm
Discover the 24 Stops along the Rehberger-Weg on a guided walk in German, and find out more about the artist, the individual objects and the landscape in which they are set.
The price includes a shuttle bus back to the starting point.
Price: CHF 12.–
More information at 24stops.info
Workshop for children – in German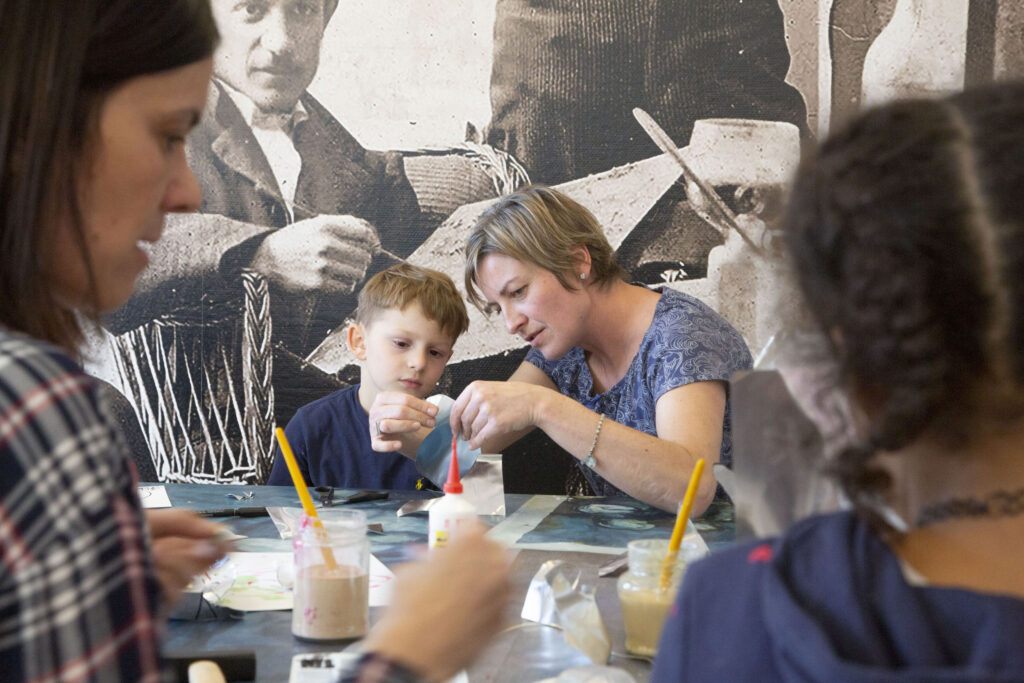 Wednesday, 29.06.2022, 2–4.30 pm
Children take a tour to discover the exhibition "Mondrian Evolution", followed by playful experimentation in the studio. Workshops provide a chance for children to engage with art in practical ways, by learning about and applying artistic techniques.
For children aged 6 to 10.
Price: CHF 10.– incl. Materials
visit http://fondationbeyeler.ch/tickets for tickets
Museum Tinguely
There is something different about this museum: discovery, laughter, and surprise are wrapped into one, making it a place where the senses are stimulated and art comes alive. This interactive experience is an open house for all ages and encourages you to contemplate human creativity.
Museum Tinguely, designed by the Ticinese architect Mario Botta, houses the world's most comprehensive collection of works by the Swiss artist Jean Tinguely (1925–1991), one of the great pioneers of post-1950 art.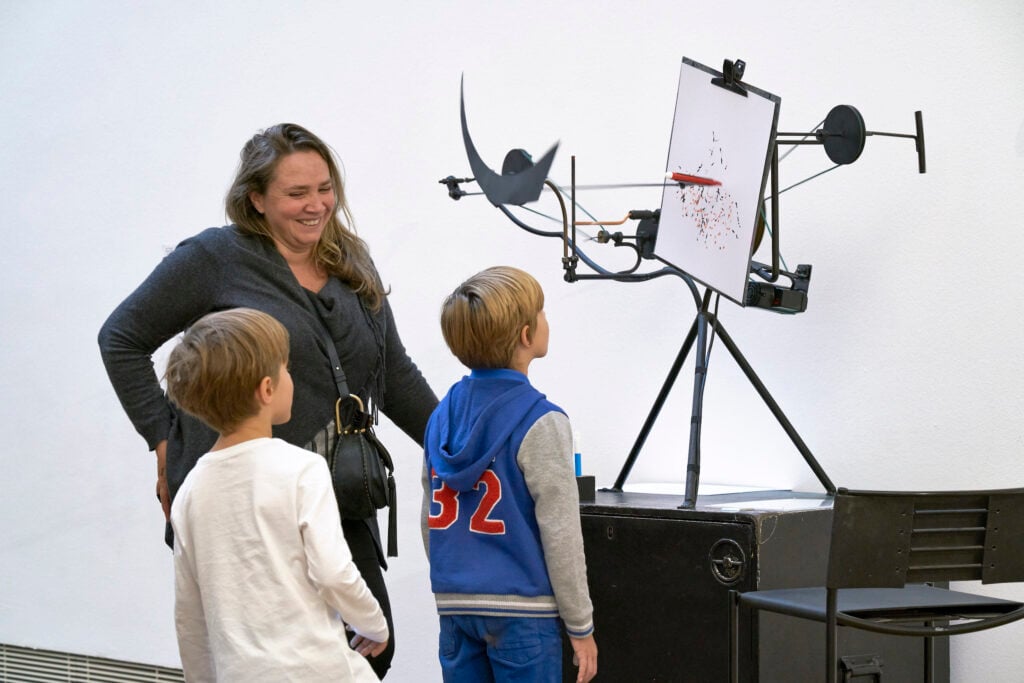 Presentation of Museum Tinguely's collection: Le Définitif – c'est le Provisoire
A quarter-century after the Museum Tinguely opened on the Rhine in Basel, the new permanent exhibition explores the dynamic artist Jean Tinguely's kinetic sculptures and interactions with the media. Documents from the museum's unique collection are showcased in this exhibition to an unprecedented degree.
Jean Tinguely's multi-faceted oeuvre encounters everything from machine performances to multisensory spectacles and critiques of consumer culture, explored through DIY art, limelight and broken glass. Interactive elements guide visitors through the exhibition. Additionally, visitors gain insights into complex restoration processes and the functioning of Tinguely's works.
BANG BANG – translocal hi:stories of performance art
8 June 2022 – 21 August 2022
Performance will be taking centre stage at Museum Tinguely all summer long. The show will focus on Swiss art, its stories, and their many interpreters, while at the same time laying on an exciting, international programme of happenings. From the spectacular to the scarcely perceptible, BANG BANG will give the incredibly rich history of performance art in Switzerland the attention it deserves.
Jean-Jacques Lebel
«La Chose» de Tinguely, quelques philosophes et Les Avatars de Vénus
13April – 18 September 2022
The Museum Tinguely will display Jean-Jacques Lebel's exhibition, "La Chose" de
Tinguely, quelques philosophes et "Les Avatars of Venus," from April 13th 2022. This exhibition grew out of the first Happening in Europe, L' enterrement de la Chose de Tinguely, staged in Venice on July 14th, 1960 in memory of Jean Tinguely. The exhibition will include documents related to that pioneering event, as well as Lebel's late work Les Avatars de Vénus, and Tinguely's "philosophies."
Other Events at Museum Tinguely
Summer Party & Opening | BANG BANG – translocal hi:stories of performance art
Tuesday, 7 June 2022, 6:30 pm
Costs: free admission, no booking required

Family Sunday
Sunday, 26 June 2022 / Sunday, 11 December 2022, 11:30 am – 5 pm
A workshop programme for the whole family to enjoy.
Costs: museum admission, no booking required. Family Sundays are inclusive events.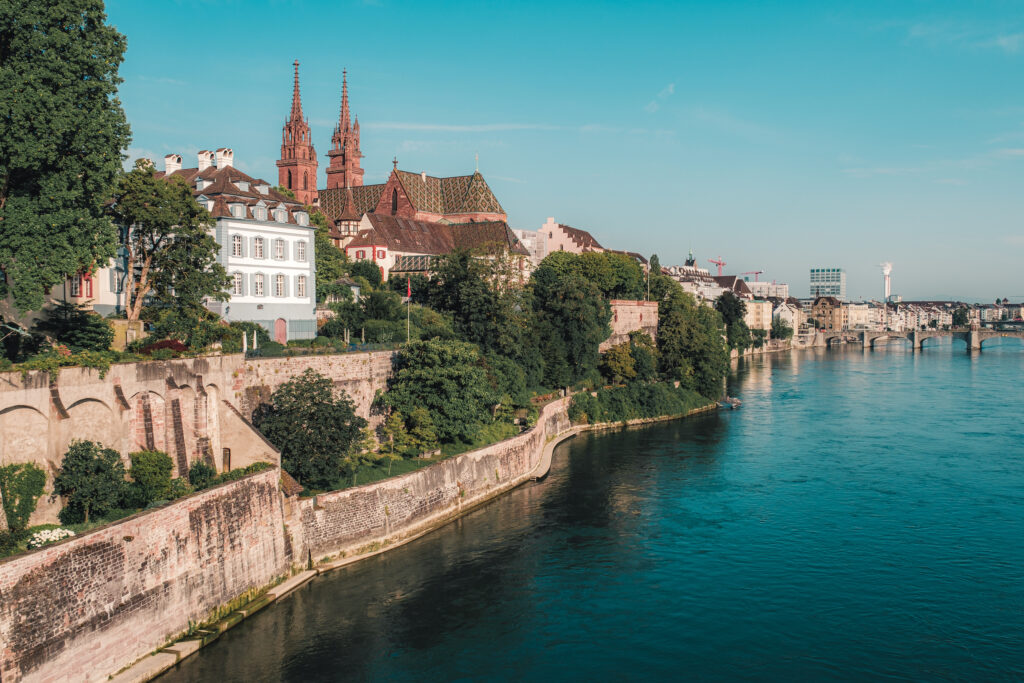 Hotel Tip in Basel:
Grand Hotel Les Trois Rois
Enjoy the timeless elegance and charm of the Grand Hotel Les Trois Rois – a hospitality tradition since 1681 – located on the banks of the Rhine River and offering all the modern amenities designed to meet and exceed even the highest expectations of modern travellers.
The hotel's 101 rooms and suites are handcrafted from precious antique furnishings and decorated with priceless artworks and cutting-edge amenities—a perfect blend of elegance, luxury, and comfort.
When you have settled into your room, enjoy a drink together at the bar or on the exquisite terrace overlooking the Rhine while children go on an exciting treasure hunt throughout the Grand Hotel.