Article
Athlete Friendly Education Centres: A Commitment from Student-Athletes and Staff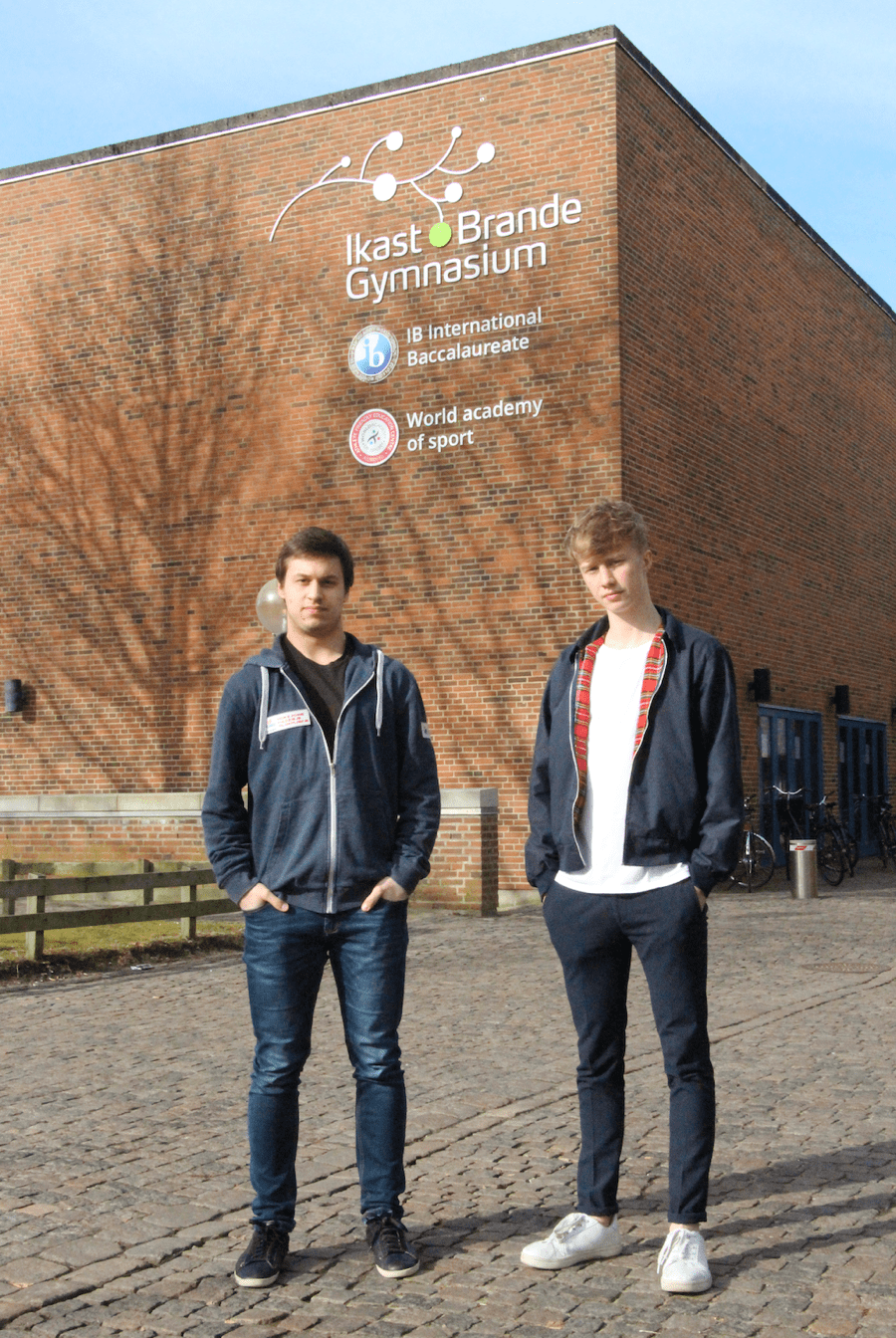 On a cold morning in early December 2016, Thomas Brown, originally from the UK, was out training with his newly adopted Danish football team. Over a thousand kilometers away, his classmate Piotr Ciechanowski, was competing as part of the Poland youth national ice hockey team. These are the realities for many young student-athletes who choose to commit to maintaining a balance between both school and high performance sport. This also reflects the changing face of the realities for youth in a globalised world where opportunities are plentiful and mobility more accessible.
Such commitment not only requires dedication and planning on the students' part, but also from all those who support them on their journey including the school, coaches and parents. Both Brown and Ciechanowski are fortunate as they attend Ikast-Brande Gymnasium in Denmark, an accredited Athlete Friendly Education Centre (AFEC) by the World Academy of Sport (WAoS). The school attracts both local and international student-athletes who are interested in the school's excellent high performance sports programme along with being able to complete the International Baccalaureate over an extended period should they choose to do so.
Ciechanowski comments:
"My teachers provide make-up classes to cover content missed upon returning to school [after long periods away due to national training camps and international competitions]." He also notes adds:"The school provides flexibility with my class timetable, enabling me to travel between the hockey rink and school without impacting my classes. I also live in the dormitory at school which provides me with a healthy diet so I do not have to worry about cooking."
Brown points out that he receives a variety of support from the school including extra classes in History and extended assessment deadlines where required. His personalised timetable is another example of on-going support as it allows him to practice football for extended hours three mornings a week which wouldn't be possible in other school systems. He comments:
"My main challenges are getting a good night's sleep as I practice late, as well as travelling and staying on top on the assignment load. Fortunately, the school and the club is generally very understanding and supportive."
It is the dedication of the teachers that allow flexibility to be readily accepted across the school community. Karen Baktoft, Biology teacher at the school comments:
"Ikast-Brande is a school interested in supporting students in taking an education while being professional athletes. The school helps ensure that they have a solid educational foundation – should their sport ambitions not work out, or for when they finish playing professional sports down the line. We want help them make the most of their talents in sports and to do both – education and sport – you need to balance the two."
Flexibility, support structures and maintaining high academic standards are key components for students to have the best chance to achieve a balance between education and sporting commitments. When asked what support systems are in place at Ikast – Brande, Baktoft adds: "When the students are away at competition, our Sports Coordinator and IB Coordinator are told about the competition by the student and his/her coach, and the students and the coordinators talk about a coordinated plan: Will there be time to do homework while away? [Is there] anything the student needs before leaving? Skype with teachers while away?
"The IB Coordinator reminds all the teachers to post as much online in our homework system as possible: handouts, homework, questions etc…the school is very open to finding solutions that fit the needs to the athlete. For one of our very high-performing football players, we have extended his IB [through the IB Sport Pilot in collaboration with WAoS]."
In terms of the local sports community and professional sports clubs, Ikast-Brande Gymnasium is closely connected through well-developed relationships where the coaches and teachers often communicate over email or the phone, sometimes weekly during busy periods. Baktoft further notes: "Now because of our [AFEC] accreditation, players can take an education in English, which benefits our school, while playing sports, which benefits the local clubs. So it is a real strength for our community, both in terms of education and in terms of attracting talent to our clubs and local community [that we are AFEC accredited]."
WAoS, with support and guidance from its International Advisory Board, the International Baccalaureate and many of the International Sport Federations, has put in place a framework for schools to become accredited as 'athlete friendly'. Schools that are accredited are known to promote excellent support services and provide flexible learning pathways to enable student-athletes balance both sporting and educational commitments.
Student athletes are also being positively developed in other schools throughout the world including:
Jordan – Amman Baccalaureate School,
UK – Ellesmere College, Plymouth College, and Anglo European School,
Thailand – UWC Thailand and British International School,
Spain – SEK Ciudalcampo and SEK El Castillo,
Denmark – Ikast-Brande Gymnasium,
Australia – Trinity Grammar School,
Singapore – Singapore Sports School,
Hong Kong – all ESF high schools including, KGV School, Island School, Sha Tin College, Renaissance College, South Island School, West Island School and Discovery College, and
The Netherlands – Rivers International School
If your school is providing excellent support services to its student-athletes and/or your school is interested in learning more information about this initiative, please email Anne Louise Williams or review the World Academy of Sport website, www.worldacademysport.com
More from International School Parent
Find more articles like this here: www.internationalschoolparent.com/articles/
Want to write for us? If so, you can submit an article here: www.internationalschoolparent.submittable.com