Article
Delicious Recipes to Try This Autumn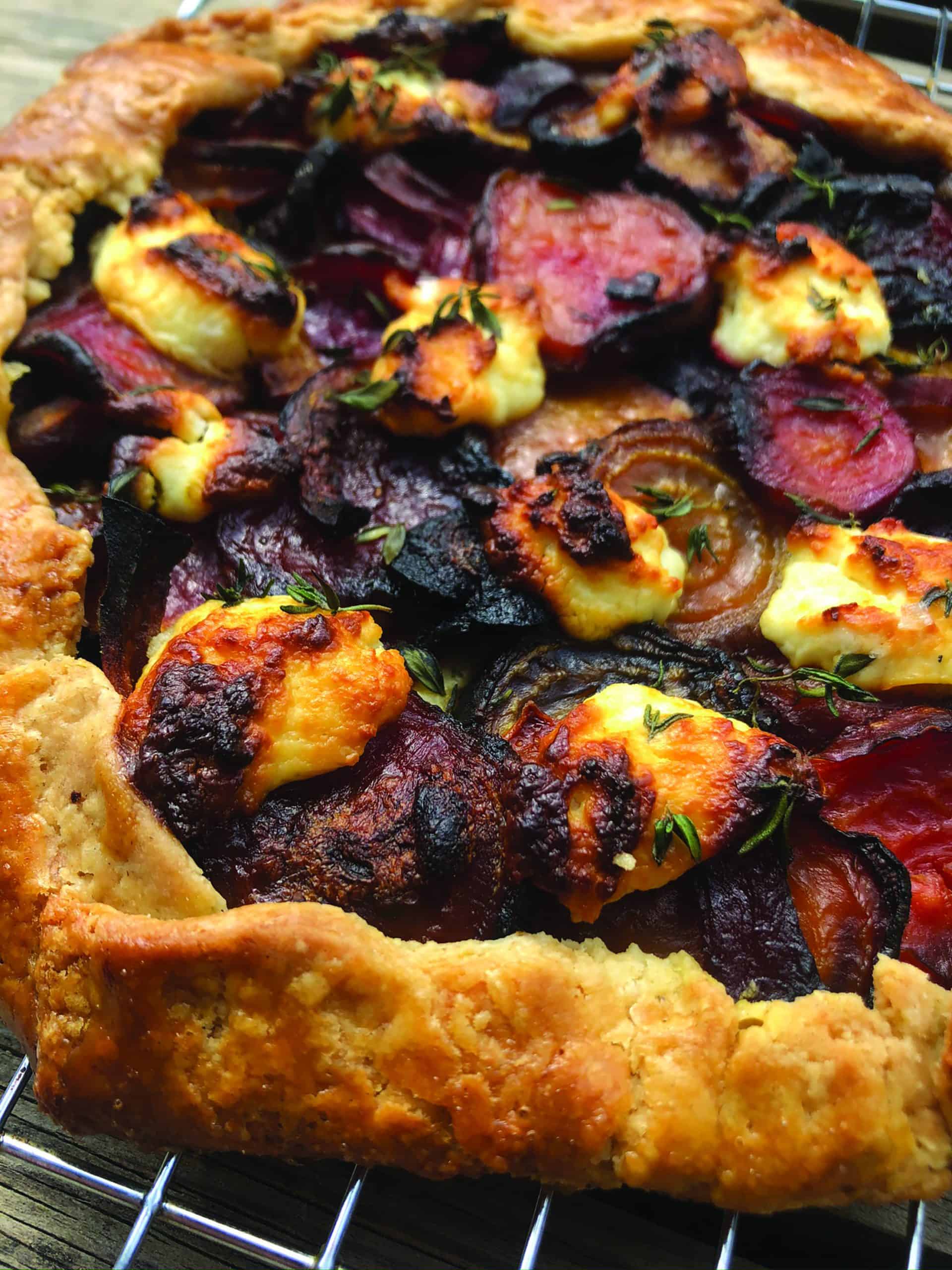 Beetroot, goats cheese & red onion galette
Serves 8 for lunch
Ingredients:
4 small beetroots, sliced finely into rounds
2 red onions, quartered
100 ml white wine
Sea salt, a good pinch
Cracked black pepper, a good pinch
1 tablespoon mustard
1 tablespoon honey
200g good quality goats cheese or a soft ewes cheese
1 block puff pastry
Combine the beetroot, onion, wine, salt and pepper, mustard and honey in a bowl and mix well. Roast in a baking tray in the oven at 180-200C for 40 minutes or until soft and leave to cool. Roll out the pastry into a 30cm rough circle around 4-5mm thick. Arrange the roasted vegetables on top, dot with the cheese and place on a flat baking tray topped with baking parchment. Bake in the oven for 30 minutes or until your pastry is golden.
Serve with a side salad for a delicious vegetarian lunch or light supper.
Tayberry frangipane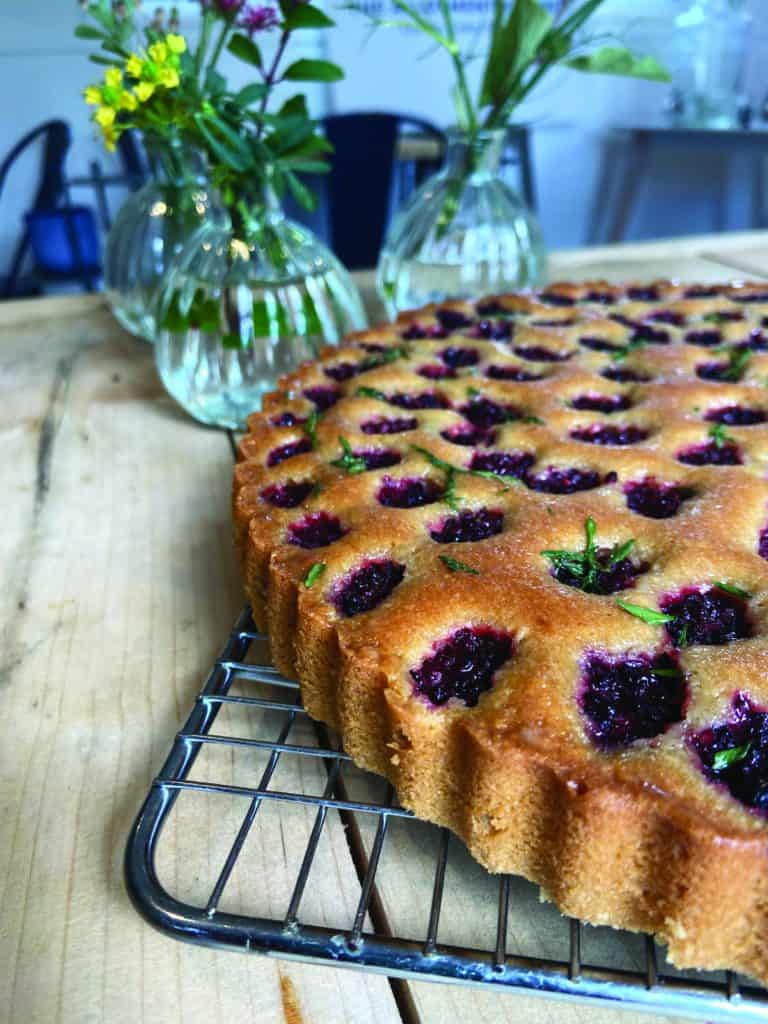 Serves 10
Ingredients:
1 x 28cm loose bottomed flan dish
285g butter, soft
285g light brown sugar
5 eggs, beaten
140g plain flour
140g ground almonds
1tsp vanilla essence
200g tayberries or blackberries, halved lengthwise
50ml maple syrup
Thyme leaves or edible flowers, to decorate
Ice cream or double cream, to serve
Cream the butter and sugar in a bowl for 5 minutes or until light and fluffy. Gradually add the eggs and vanilla, then add the flour and almonds. Pour into the prepared tin, scatter over the berries and bake in the oven for 45 minutes to 1 hour or until golden brown and a skewer inserted into the centre comes out clean. While still hot, use a pastry brush to brush the top of the cake in maple syrup. Scatter with thyme or edible flowers and serve warm with cream or ice cream.
Grilled fig, bresaola, mozzarella & thyme oil bruschetta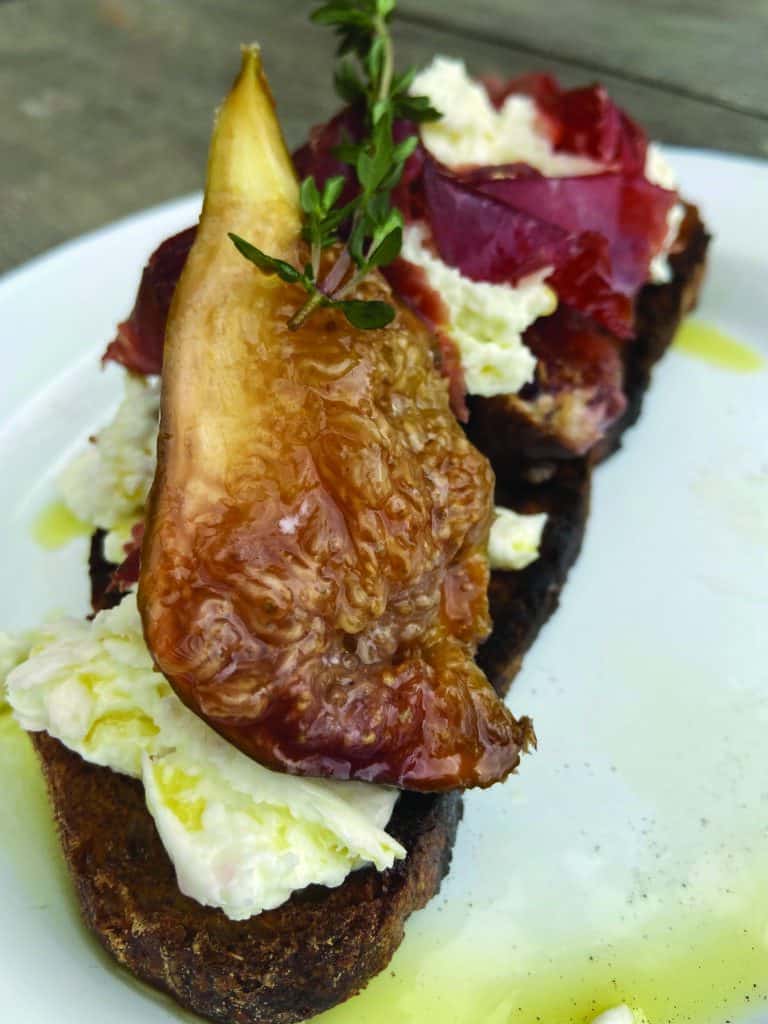 Serves 6 as a starter or 12 as nibbles
Ingredients:
6 slices sourdough bread
6 x figs, halved
1 sprig of marjoram or rosemary
Pinch Sea salt/pepper
100ml honey
Juice of one orange
6 slices bresaola or parma ham
Mozzarella 1 x 250g ball
Sprig thyme
100ml extra virgin olive oil
Combine the figs, marjoram, salt & pepper, honey and orange juice in a bowl and mix well. Arrange in a baking tin and roast at 200C for 30 mins or until soft and jammy.
For the thyme oil, use a hand blender to combine the thyme and oil until it turns a wonderful green colour. Reserve.
When ready to serve, toast the sourdough bread and pile the mozzarella, roasted figs and bresaola on top. Drizzle over the thyme oil and a sprinkle of sea salt and serve with your drink of choice!
More from International School Parent
Find more articles like this here: www.internationalschoolparent.com/articles/
Want to write for us? If so, you can submit an article for consideration here: www.internationalschoolparent.submittable.com