Article
Setting Big Goals and Being Married to an Entrepreneur Abroad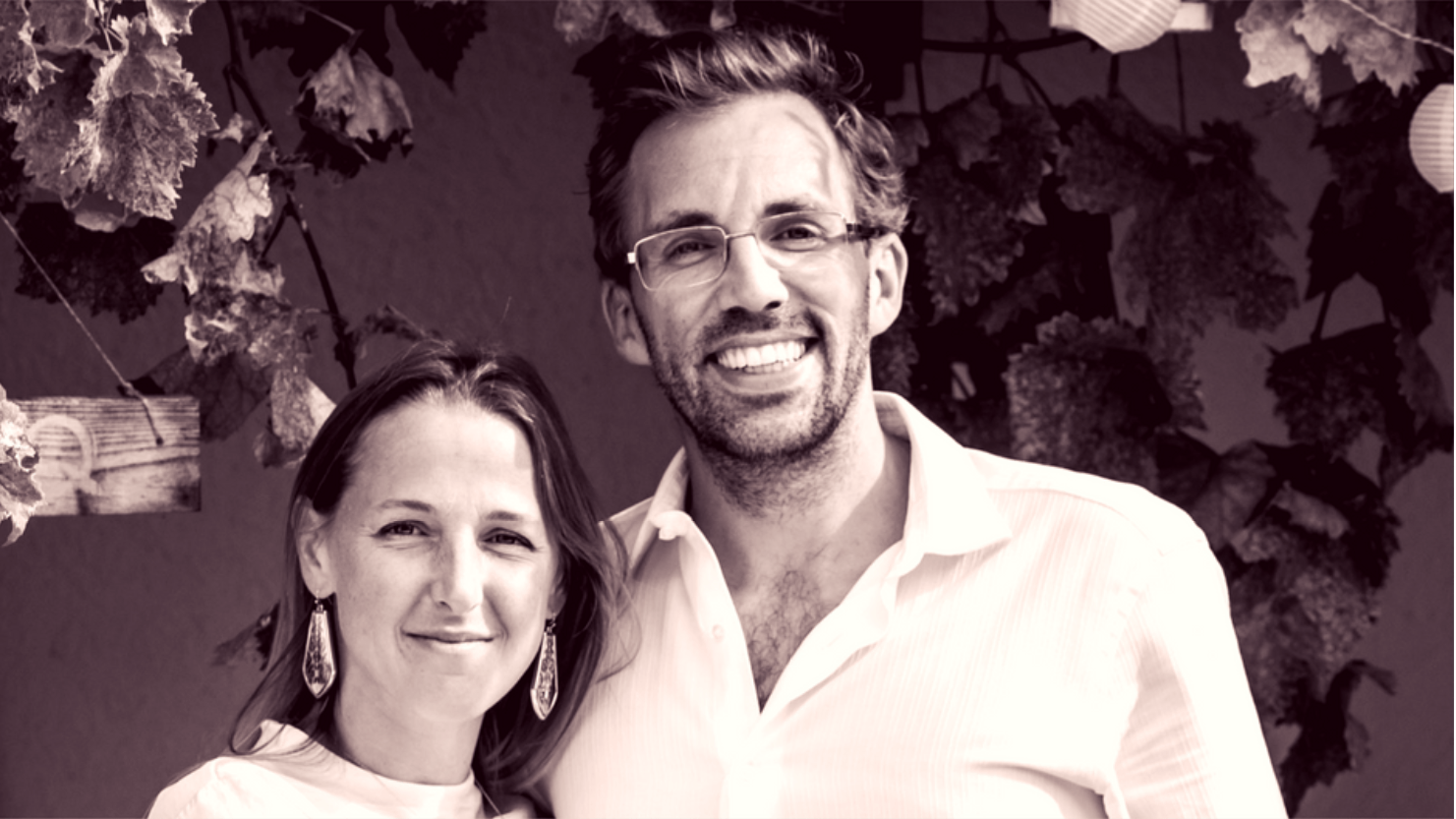 Adapted from the "Expat Business Hero" podcast by Alex Congdon. www.AlexCongdon.com
Stuart Kibbe is founder of The IT Guys, a professional services business covering Switzerland and abroad as well. Originally from the US and Canada, Stuart is now based in Geneva, Switzerland. One of the qualities Alex admires in Stuart is his huge bias for action – just getting out there and doing it – which is essential for an entrepreneur to make progress. Stuart and his wife are both entrepreneurs and Alex finds out Stuart's top tips for success, views on mentorship and what it's like being married to an entrepreneur.
One of the businesses you've founded is called, The IT Guys. It's based here in Geneva but you operate globally. Why did you set this up?
The story is not that sexy. The reality is I set it up because I needed some money and I couldn't get a job when I arrived here. My wife was working full time, so I decided to try something else. I had an opportunity to help some people that my family knew with their internet, with their email and then that turned into an opportunity to help a business customer and the rest is history. Today 90% of businesses we serve are in Switzerland, from the ten-person family office to the 200/250-person logistics company. Really anything up to the Swiss mid-market. We cover basically anyone who has a specific need in IT where they're saying look, what we're doing in-house, it doesn't make sense either commercially or we can't get the performance we need. We deliver, ultimately, better performance at half the price.
You initially struggled in the area of vision and strategy for your business. How has that evolved over time and is it still an issue today?
I definitely didn't start out as a successful entrepreneur. I started out as a guy looking to earn fair wage and I thought if I could add value to people and provide some leadership, that would be great! A mentor of mine challenged me to build my company to the point I was working two days a week before going back to speak to him, because by then I'd have accomplished the goals and gained the skills that I'd need for the next stages. I took the challenge seriously but struggled at first because all I knew was: I give you some time, you give me some money. I hadn't understood this concept of leveraging other people and other skill sets and looking at a market's needs. I really had no experience in business at all and I probably made every mistake in the book. I still make all the mistakes.
I also met some people along the way by no real effort of my own who were, in hindsight, sounding boards who inadvertently bumped me in the right direction. The big connection came through a friend of mine, who introduced me to our first marketing person. This marketing guy said, "Stu, you really need products". I said, "What do you mean? I'm doing IT". He said, "That's nice but people don't really know what that means". Little things like that. Honestly, I'm probably the least qualified to be running a business with 20 employees and multiple other businesses. All this to say I really started out with zero knowledge. Made every mistake. Skinned my knee tons of times but I'm still going and more and more positively every day.
I know you're really into triathlons. Does this help you at all as an entrepreneur?
Well, the thing about triathlon is that you've got to do it by yourself. You can train as a team but ultimately when you're on the course only you can run your race. I think that's helped me as an entrepreneur because essentially, I'm just on my own, running my thing at my pace and aspiring for better every day. But I'm also motivated to move forward by those ahead of me. I think triathlon is primarily mental, but on the physical side, nothing beats being healthy. If you're not healthy, you're losing a huge advantage. I also think we all have it in us to win. I don't think anyone likes to lose. And the whole question of what "winning" is, that's a big one. But I've always been really, really excited about peak human performance. I've always been drawn to the ability to master your body to essentially do more than you thought was possible. So, I don't know if it's winning but it's definitely mastery of what I have.
Earlier in your life, you worked with some inner-city gangs. How was that experience and how has it influenced your journey as an entrepreneur?
Well, my background is teaching. I have a degree as an elementary school teacher. I love kids and that's probably why I've got four kids of my own. I think that children and family are foundational for society. The way families bring up their children impacts the type of society that we're going to have. I wanted to be involved in that transformation process, be a positive role model, a leader, an older brother, like a dad to them. So, when I got offered the opportunity to work in inner city London, back when it was really rough, I jumped at it. My biggest realisation from that experience is we all come from very different places. I learned a lot of compassion and how to suffer with people because if you can't understand, or at least, be with people in difficult times, you can't expect for them to even take notice of you and learn from you. I think that's helped me on the business side to an extent because your employees need to know that you hear them, that you see where they're coming from and that you can walk with them when they're struggling.
You tend to set big, audacious goals for yourself. Can you explain why?
Well, first of all, you have one life, so why not go big? A friend of mine says I'm a 'maximiser' – I want to max out everything. Not in the sense of squeezing till there's nothing left, but more like maxing out potential in people. I believe when I do all that I can do and all that I can be, then I will have very few regrets. The volume of my goals has changed a lot since connecting the past few years with my most recent mentor, who has really helped me to see that when I think bigger, I can do much more than I thought was possible. Even if I only get a tenth of the way there, I'll probably be a lot further ahead than where I was with my previous goal setting.
You really value mentors in all aspects of your life. Was it difficult finding a mentor to grow your business?
Yes, I've had a lot of mentors. I've had people that have come in as big brothers, out of mentoring college who really helped me in my sort of spiritual walk. Then I had mentors as I went into my professional career in London who are separate to the organization that I was working with. Then I had a mentor moving into Switzerland. But when it came to the stage where I decided to launch a business, I looked around for a mentor and I couldn't find anybody. I think maybe the main reason was I didn't know what to look for because I literally started with zero knowledge. Nobody was talking about entrepreneurship like they are now. Second of all, I didn't understand the concept that you had to pay for someone to walk with you because my whole life I'd been surrounded by people who just wanted to add value. There was never even a consideration of cash. So, I think those two things probably helped the fact that it took quite a few years.
What does a typical day look like for you?
I'm typically up early and I'll generally write my goals down in a book I keep by my bed. The big ones, that I want to see happen but I might not know how it's going to happen yet. Then I get to work as soon as possible. I want to be the first one in the office, not because I think I can do more but I just want to be that example. I'm back home around 5pm and then I snuggle with the kids before trying to carve out half an hour to an hour window to do some sports. Then it's dinner and kids and as soon as they're off to bed, I'm back to work on one, two, three, four other businesses until around midnight.  But I am a massive family man. I am passionately in love with my wife. She is unbelievable. She runs two businesses of her own. I'm often asked, "How can you have a happy marriage with four kids if you're working all the time?" Well, let's just say that we often spend five hours together on the couch, batting around ideas, building our businesses together. We spend a lot of time together when we're home with the kids in the early evening, and then after dinner we're building businesses together. Building our empire together!
I've met a few entrepreneurial couples like yourself – any tips for success?
Yeah, quite a few tips. If you really want the tips to make it work, you need to visit my wife's business, Buildmymarriagetoday.com.  She's got tons of tips I think they're guaranteed to make your marriage better, no matter how good you think yours is doing. In terms of both being entrepreneurs, it's a challenge. But it's also probably easier if both of you are entrepreneurial, than if one is and the other just wants to chill out all the time and watch TV. If you're both entrepreneurs, I'd say that the number one thing in a marriage is focus first on how you can help your spouse achieve their goals. If you can help your spouse to be successful and hit their potential, and they do the same for you, I guarantee that you're going to have success. That's the foundation for a power couple because if everyone's doing their own thing, you know, you're probably going to grow apart. But when you're helping each other, you put your special skill sets and your unique gifts into each other's business. You're also going to be more sensitive towards each other and your needs, allocate resources differently, and so on.
In terms of what you've learned so far, is there something specific that you could share for an entrepreneur getting started today?
Today we're in a society that's much more social focused. We spend more time on social media, more time on the internet and the concept of entrepreneurship – while it's been around forever – is much more popular, mainstream and visible. So, I think it's critical to have a mentor. It's worth all the cash you can spare. I think you should even get into debt to get the right knowledge and the right people around you because if you don't have the knowledge, you can spend six or eight years doing something that you could have done in two. That's been my experience in the IT world. Eight years to be profitable. We always broke even and even our new CEO says that we were fake profitable because we didn't pay ourselves very well. So, invest whatever it takes to have that edge in terms of understanding your business and where you want to be. I would also say, don't get a mentor/coach/advisor who's got the theory. Get someone who's done what you've done. I've got an advisory board and a mentor – tons of people who are feeding my knowledge. Get knowledge, get a mentor and get into debt doing it if you need to.
To listen to the full interview visit http://www.alexcongdon.com/11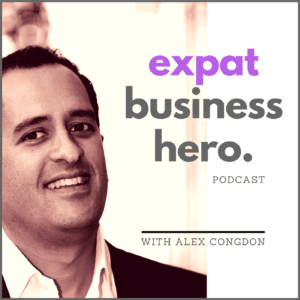 Alex Congdon is the host of the Expat Business Hero Podcast, a show where he interviews expat entrepreneurs around the world, revealing their ups and downs of setting up a business. He works with expats & their partners who want to create a location independent mentoring business based on their expertise. Alex escaped the UK 14 years ago and today lives in Geneva, Switzerland with his Italian wife, two children and an english cocker spaniel.
For more information on Stuart Kibbe: stuartkibbe.com
Read more articles here.