Article
Blended learning solution keeps Bachelor education on-track for stranded hospitality students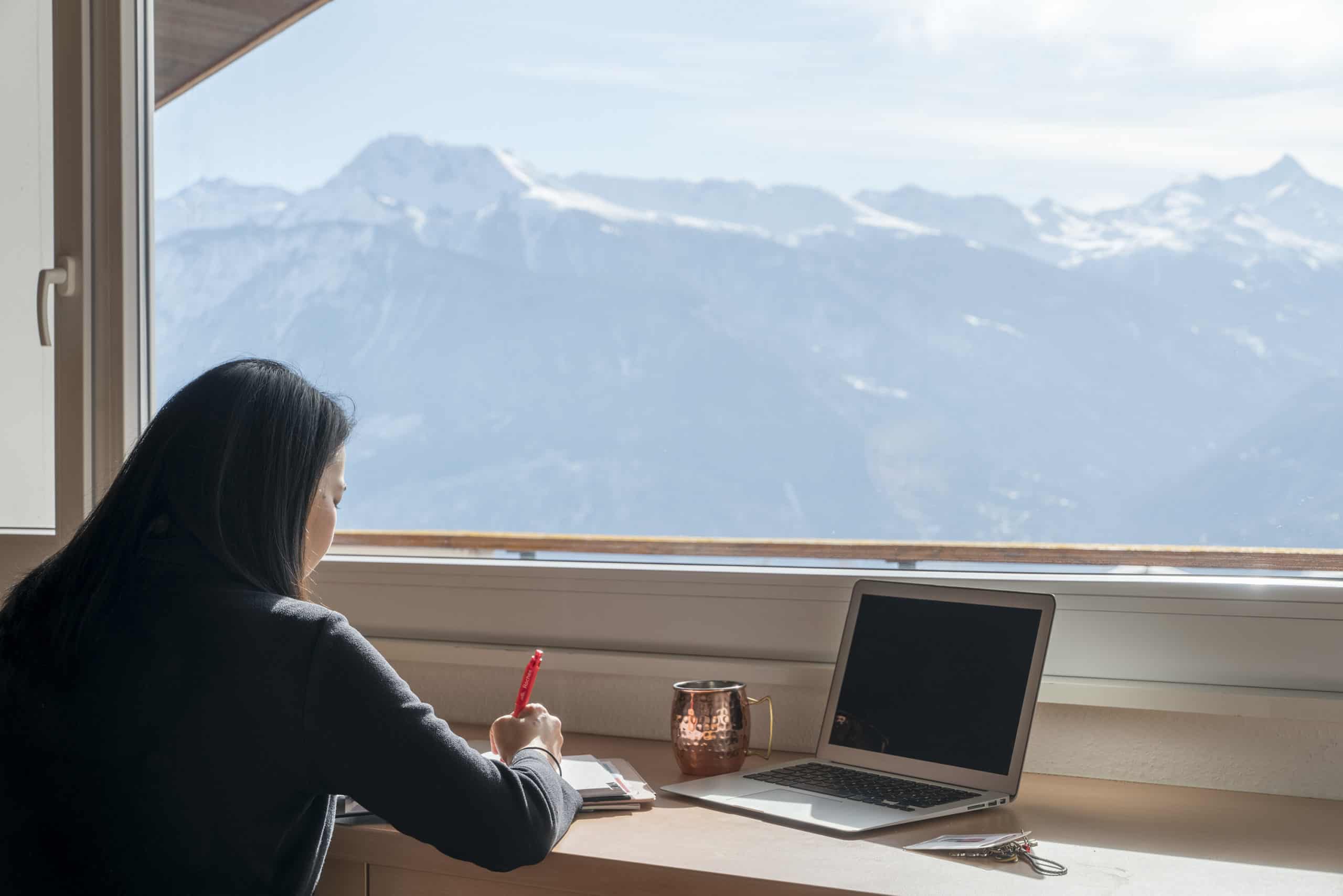 With travel restrictions around the world still not back to normal, starting studies on-campus in September poses a challenge for many international students. For those about to begin their Bachelor at Glion and Les Roches, there's a solution. As well as the flexibility of a later October start date, the BBA1 intakes also have access to a bespoke remote learning solution. 
Glion Connect and Les Roches Connect are tailor made remote study options from Sommet Education that ensure Bachelor students can begin their hospitality education as planned in Fall 2020. For the first half of semester one, the online programme delivers practical arts teaching directly to students' homes. This includes online tutorials, one-to-one mentoring, live culinary demonstrations, and also cocktail making.
Campus life, at home
As well as being able to start their academic journey, at-home students will feel very much a part of their on-campus community from day one. They'll receive a special branded welcome package to enhance their sense of belonging and give them a taste of what to expect once on campus. The Connect platforms also give students access to campus social life, through the ability to join clubs and committees and have the chance to become a student ambassador. 
Career and internship teams will also be online to provide personalised career support ahead of the all-important professional internship in semester two. Watch Glion students and Les Roches students using the platform and learn more about the teaching. 
A typical day learning remotely 
A Connect remote learning day is busy, varied and truly immersive. On average there will be six hours of study each day that classes take place. Therefore, a typical day might look like this:
60 minutes self-study on given sources – Digital library

30 minutes course introduction and learning outcomes – PowerPoint with voice over

60 minutes course content – Video and PowerPoint 

60 minutes practice assignments – Video and PowerPoint

75 minutes live presentation from an expert and Q&A – Live streaming

60 minutes business English class –  Live streaming

15 minutes takeaways of the day – Video and PowerPoint
Total: 6 hours
Practical Arts is taught from a dedicated on-campus television studio using the latest equipment. This allows masters of their craft to broadcast live online. Our masters include a World Champion Sommelier and multi award-winning chefs.
Glion Connect and Les Roches Connect also take BBA1 students behind the scenes of the hotel.  We have an introduction to hospitality operations. This includes the opportunity to work with industry standard property management systems. It also allows you to become a hotel manager through an interactive online game.
Arriving on campus in 2021
After 10 weeks of home-based study through the remote learning solution, Glion and Les Roches students will travel to their campus in January 2021 for the second and final 10 weeks of study to complete their first semester. On arrival, they will experience the appropriate health and safety protocols at the time to protect them from coronavirus, both at Glion and Les Roches. 
Following a two-week masterclass at École Ducasse in Paris, the blended semester one finishes in March 2021. All learning outcomes were achieved as if the student was fully on campus.
We're proud that Glion Connect and Les Roches Connect will allow you to continue pursuing your dreams of a leadership hospitality career at this unprecedented time. And come January 2021, we'll be excited to welcome you on campus.
To learn more about blended learning options at Glion and Les Roches, please get in touch with our Enrolment Counsellor. Call Jenny Christinat on +41 79 655 37 39 or email
More from International School Parent
Find more articles like this here: www.internationalschoolparent.com/articles/
Would you also like to write for us? If so, you can submit an article for consideration here: www.internationalschoolparent.submittable.com