Article
Book Review: Love Frankie, by Jacqueline Wilson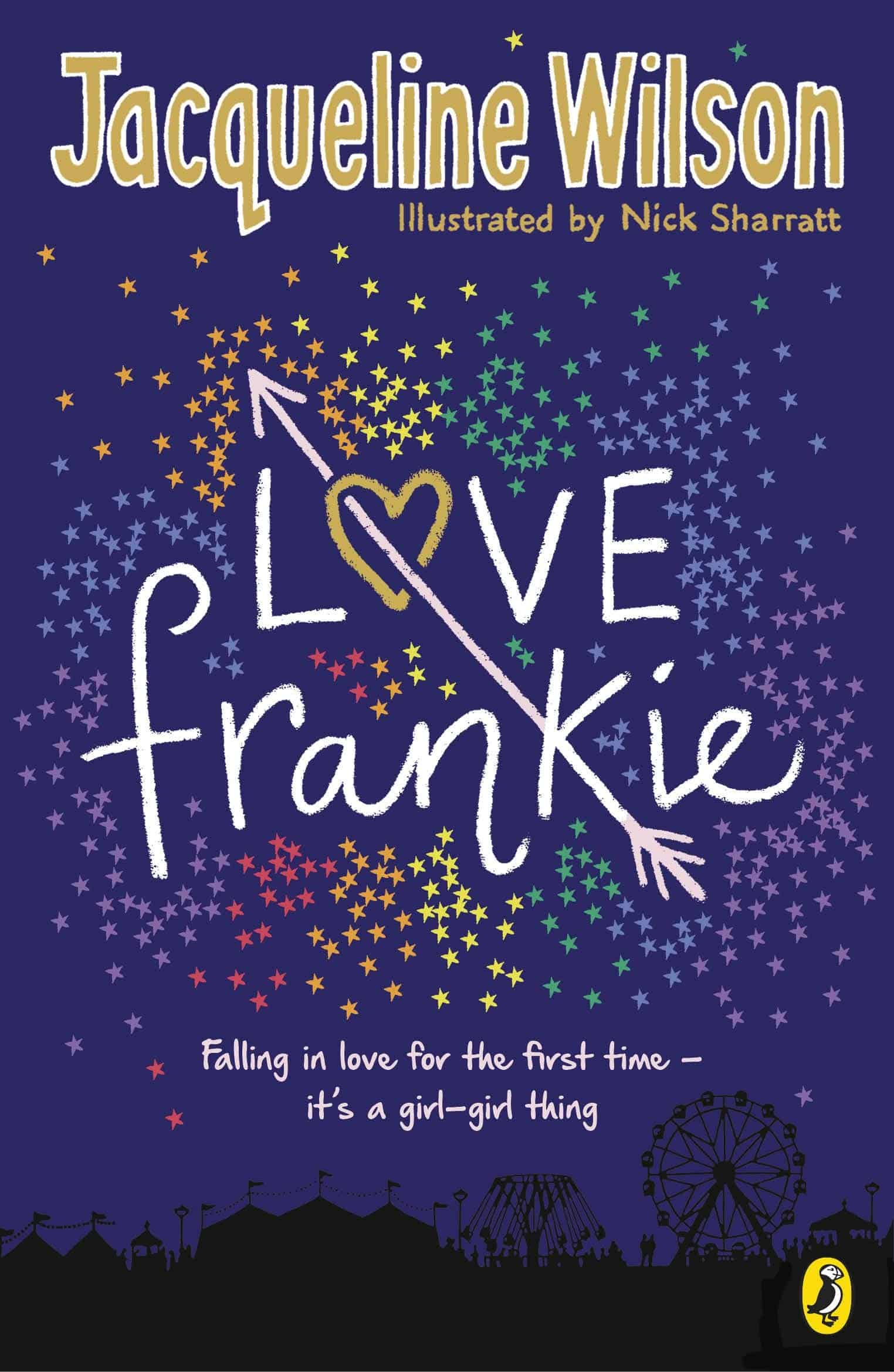 Jacqueline Wilson's latest novel follows thirteen-year-old Frankie as she discovers first love, and learns about herself, unbreakable friendships, and the strength of family bonds in the process. We see her first steps into the teenage years, torn between adult experiences and feelings, and the familiar comforts of childhood, with both sides carefully explored by Wilson.  
The novel sees Frankie attempting to balance the emotional rollercoaster of homelife – a mother suffering from MS, a father trying to make amends for his departure, a sister who doesn't understand her – and the deep feelings she develops for a girl in her class, which turn her world, and her view of herself, upside down. 
Frankie is a shy girl, a budding writer who feels most comfortable in the library and happiest in her Mum's old clothes and a pair of doc martin boots. While other girls pander to the boys, or crave the attention of the cool girls in her class, she refuses to change who she is just to fit in. When the most popular girl in the year suddenly turns her attention to her however, Frankie can't help falling under her spell. As she grapples with the strength of her feelings, the uncertainty of their reciprocation, and the question of whether her family and classmates will accept her, we see Frankie grow into herself. Her confidence in her own choices starts to shine through as, with a heartwarming support network at home and school, she muddles her way through the confusing and overwhelming experience of falling for someone for the first time. 
The novel also explores love in other forms – the love of friends who grow with you, the complexity of seeing a divorced parent fall in love with someone new, the ups and downs of sibling love, and the first forays into teen independence, balanced with the desperate desire not to hurt or betray a beloved parent. 
Whether or not you find shared experiences within the book, you'll find yourself rooting for the empathetic and strong narrator as she navigates the twists and turns of seeing herself and her world in a new and exciting light. 
More from International School Parent
Find more articles like this here: www.internationalschoolparent.com/articles/
Want to write for us? If so, you can submit an article here: www.internationalschoolparent.submittable.com