Article
Bridging Industries: Shaping Future Leaders for Diverse Career Paths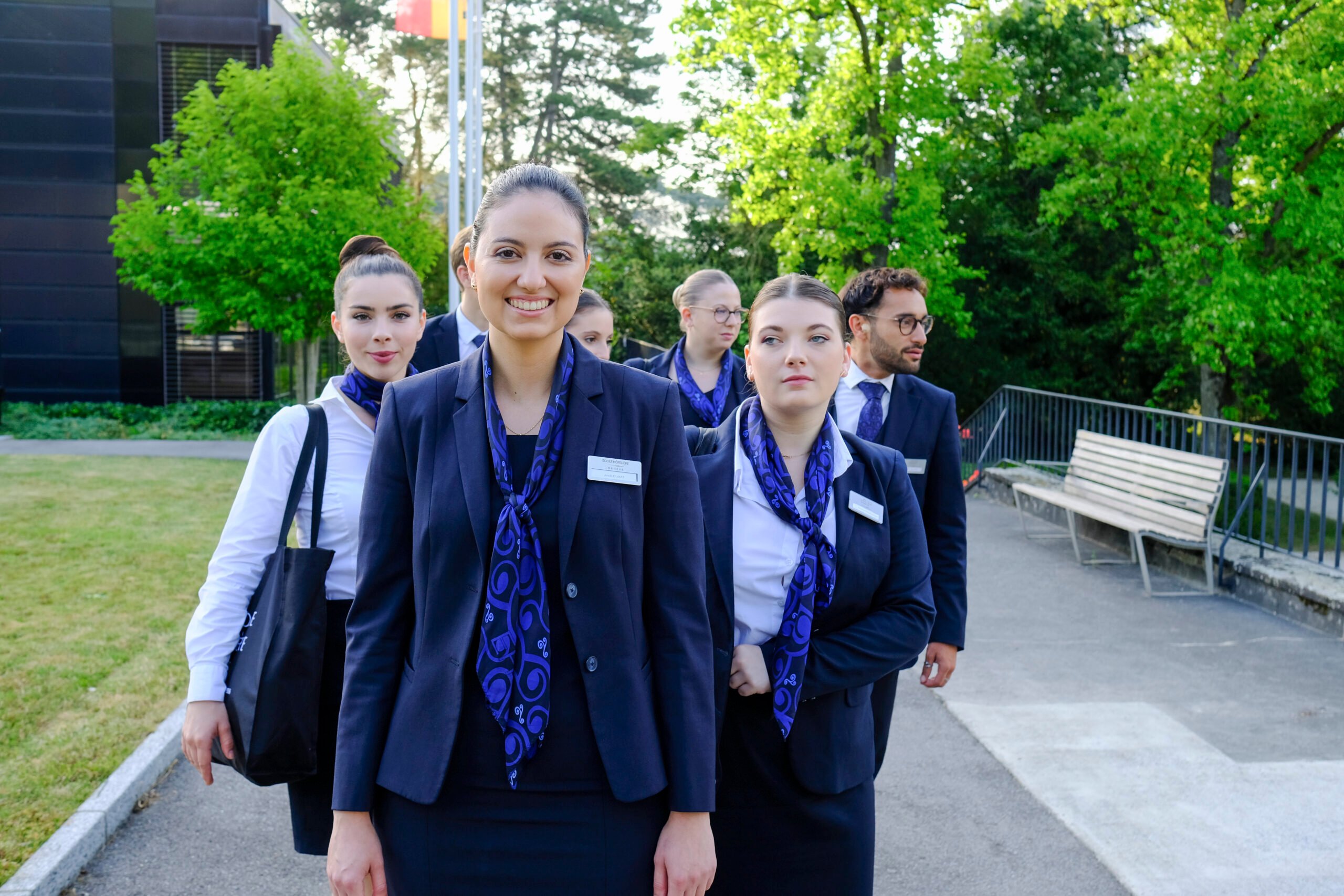 In a world that is constantly evolving, the hospitality sector emerges as a beacon of opportunities, nurturing the next wave of leaders equipped with a diverse set of skills and competencies that are applicable across various industries. At the Ecole Hôtelière de Genève (EHG), we are committed to fostering a generation of individuals who are not only proficient in the hospitality sector but are also primed to excel in fields such as the luxury industry, finance, business management, and human resources. In this article, we delve into how our comprehensive curriculum is shaping Generation Z to spearhead diverse career paths, with a strong foundation in both traditional values and modern competencies.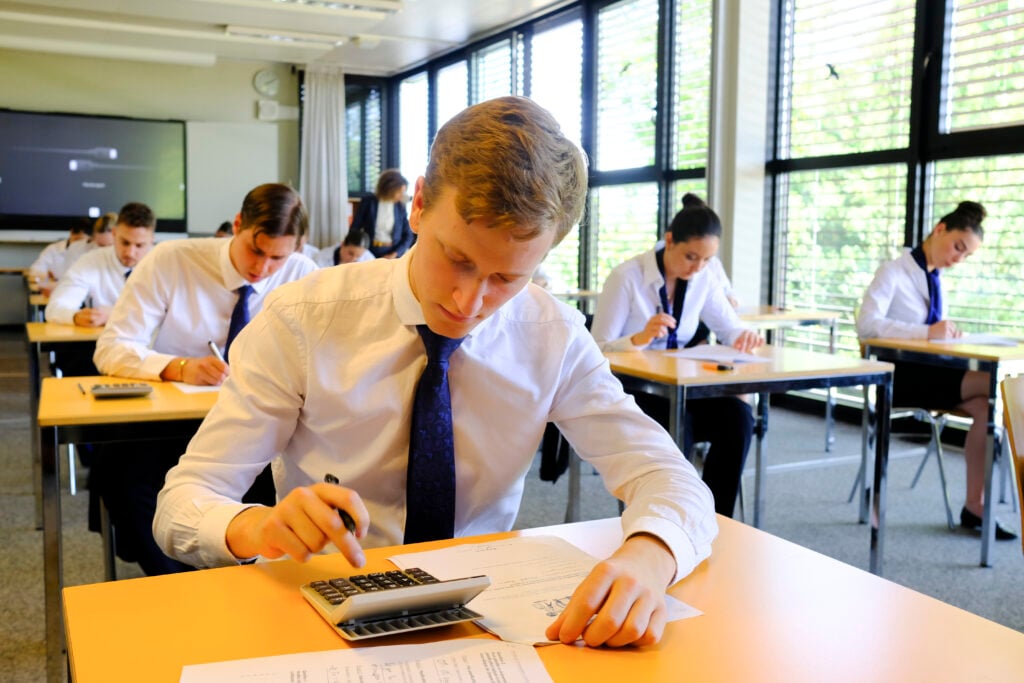 The Expanding Horizon of Hospitality Careers
The hospitality sector is blossoming into a vibrant field that serves as a gateway to numerous opportunities in booming industries. Generation Z, characterised by their digital nativity and global perspective, find themselves at the cusp of this expansion, ready to carve niches in sectors ranging from the luxury industry to strategic roles in business management. EHG stands as a nurturing ground, preparing these young minds to navigate diverse career paths with a customer-centric and entrepreneurial mindset.
The Entrepreneurial Edge in Diverse Industries
An entrepreneurial spirit is more vital than ever in the modern workforce. It equips professionals with the agility and innovation required to thrive in dynamic environments, whether it's crafting bespoke experiences in the luxury sector or analyzing market trends in finance. This adaptability, fostered at EHG, serves as a passport to a range of promising careers, opening doors to opportunities that are both rewarding and fulfilling.
Soft Skills: The Universal Currency
In a world that is increasingly automated, soft skills remain a universal currency. These skills, which include emotional intelligence, communication, and problem-solving, are nurtured at EHG to prepare students to excel in roles that demand a high level of interpersonal interaction and understanding, be it in human resources fostering harmonious work environments or in business management strategizing organizational growth.
A Customer-Centric Approach Across Industries
A customer-centric approach, a hallmark of the hospitality industry, finds resonance in various fields. This focus on delivering exceptional service prepares students to excel in a range of professions, from customer relations in the luxury sector to devising client-centric strategies in finance, fostering professionals who prioritize customer satisfaction above all.
Practical Training Meets Theoretical Excellence
At EHG, we believe in offering a balanced blend of practical training and theoretical knowledge. Our association with esteemed places of application such as the Geneva Marriott Hotel and the school's Restaurant Vieux Bois offers students invaluable real-world experiences, seamlessly complementing their academic learning. Furthermore, throughout their three years of study, our students undertake a total of three internships, amounting to 15-18 months of work experience, thereby laying a solid foundation for their careers and nurturing skills that are highly regarded across various industries.
EHG: A Non-Profit Organization with a Student-Centric Vision
As a non-profit organisation, our primary focus is on the holistic development of our students. We are committed to fostering an environment where students are nurtured to become leaders who are not only proficient in their chosen fields but also embody a spirit of service and excellence that sets them apart in the competitive job market.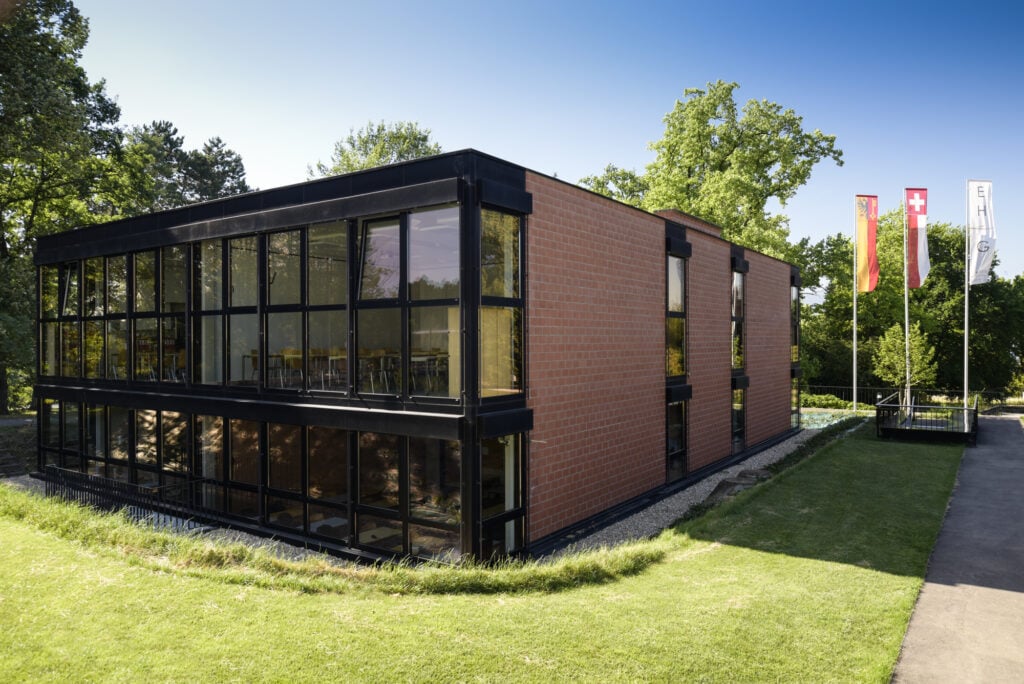 Generation Z: Spearheading the Future with Hospitality Education
Generation Z stands at the forefront of this exciting new era, ready to lead with a blend of traditional values and modern competencies. Their affinity for technology, coupled with a desire for work-life balance, aligns perfectly with the evolving dynamics of various industries. Here are ten compelling reasons why Generation Z should consider a career in the hospitality industry:
Technological Integration: Harnessing the power of technology to enhance customer experiences.
Global Networking Opportunities: Building connections with professionals and peers from around the world.
Creative Problem-Solving: Developing innovative solutions to meet the dynamic demands of the industry.
Leadership and Team Management: Cultivating leadership skills through hands-on experience in team management.
Customer Service Excellence: Mastering the art of delivering exceptional customer service.
Entrepreneurial Ventures: Gaining the skills necessary to launch and manage successful entrepreneurial ventures.
Sustainable Practices: Learning to implement sustainable practices in business operations.
Cultural Competency: Enhancing cultural competency through exposure to diverse customer bases.
Career Flexibility: Enjoying a flexible career path with opportunities across various industries.
Personal Development: Fostering personal growth through continuous learning and development.
As we venture into a future brimming with opportunities, EHG stands as a nurturing ground where future leaders are shaped, ready to make a mark in diverse industries. Our comprehensive curriculum, coupled with practical experiences through esteemed partners, ensures that our graduates are well-equipped to navigate the multifaceted career paths that await them, embodying a harmonious blend of service-mindedness and entrepreneurial spirit.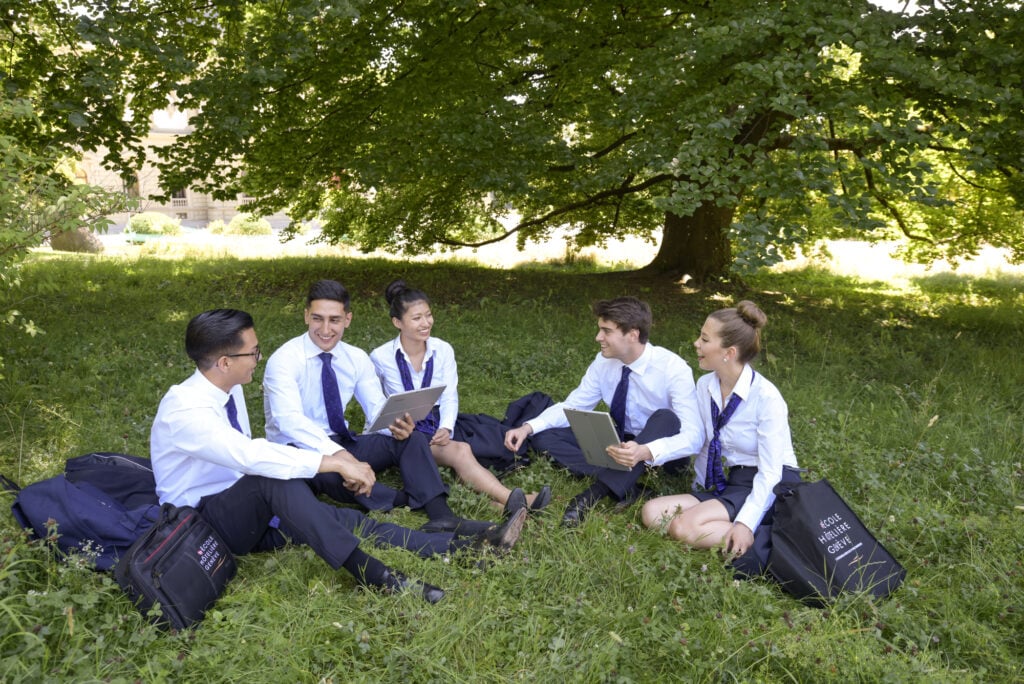 We invite prospective students to embark on a transformative journey with EHG, where education serves as a bridge to a world of diverse and lucrative opportunities. Join us at our bi-annual Open Days event on the 4th of October, where our 3rd-year students are eager to welcome you to our vibrant campus. To learn more or to register, please use the QR link provided below. Step into a world where your education at EHG serves as a springboard to a promising and fulfilling career in various booming industries.
Scan the code to sign up to the bi-annual Open Day, 4th October 2023.