Article
How your child can avoid the summer slide – 7 top tips for parents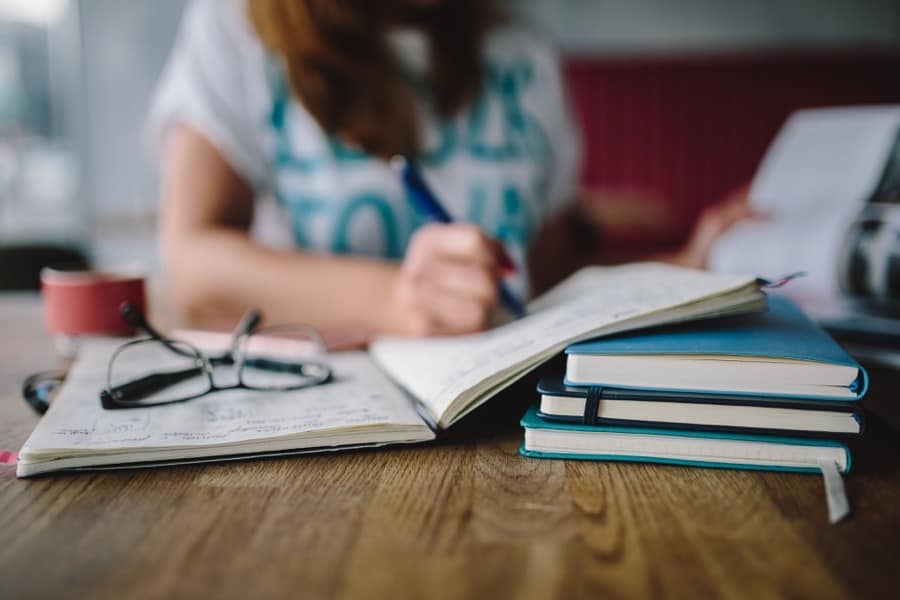 The summer slide. It almost sounds like it could be a kids' ride in your local park, but actually it is far from funny and many parents aren't aware of the extent of its impact. Primary school students' performance commonly falls by about a month over the summer vacation and the effect can be even more pronounced for children with special needs, with some falling back by several months, back-pedalling on all the hard work achieved in the previous academic year.
While the summer slide may have a more pronounced influence on children in the primary years, it affects older students too.  One secondary teacher explained "older students fall out of the habit of learning."  After all, who can blame kids struggling to get back into the academic driving seat after a long, action-packed and non-academic summer? However, the same teacher added "it is often the case that the students who need to work hardest are the ones who don't have the organisational skills and self-discipline to approach summer learning systematically." Learning loss is not just about avoiding the academic back-pedalling it is also about consolidating and keeping the habit of learning alive and kicking.
It isn't a new phenomenon. William F. White, a New York Maths teacher, originally coined the phrase in 1906, but it is a description that is still relevant today.  A recent study carried out in the U.S found that when school re-starts after the summer, many students find they have fallen back.  Research from the National Summer Learning Association (NSLA), based on answers from 500 teachers found that 24% of teachers spent at least 5-6 weeks going over material from the last academic year. Other studies have supported these findings.  A meta-analysis published in the "Review of Educational Research" (H. Cooper, B. Nye, K. Charlton, J. Lindsay and S. Greathouse 1996) found that in the best cases, students demonstrated little or no academic growth over the summer and at worst lost one to three months of learning.
With all this in mind, it doesn't mean we should lose sight of the most important aspect of the summer break, it should be just that; a break. Our kids have worked hard all year and the summer is the time not just to relax, but to have fun and spend precious time with family and friends.  Over-scheduling would be an anathema to that.  Educators and parents alike want children to make the most of the freedom of no schedule, no rude awakening by the alarm clock and long, lazy days.  In this time of increasing mental health issues amongst young people this should not become another reason to add to an already present academic pressure for achievement.
All that said, the summer can be the perfect moment for parents to take advantage of the free time, (particularly if their child has experienced challenges in the last year), to help build a strong foundation for the future and help make learning fun.
So as the doors close at international schools all over Switzerland this summer, here are the top tips from the teachers at TutorsPlus for how to stop the summer slide affecting your child.
1. Decide with your child if they need to work over the summer, and if so what to focus on and when is the best time to do it.
This means making an agreement ahead of time so any work doesn't become a daily negotiation.  Get your child on board with the idea that learning can be part of their summer and that it can be fun and rewarding too, not forgetting the most important fact that there will still be ample time off.
To help decide what your child needs to focus on, often the latest school reports are a clear indication of where support should be targeted.  For resistant children, it can help to discuss in advance with their class teacher what, if anything, they need to consolidate over the holidays.  Another approach is to use a tutor at the start of the break to review what your child has found difficult during the year and to help them make a timetable for what they need to study, this takes the parent out of the equation and particularly with teenage students can reduce the chances of conflict.  Students can then work independently and check in again with the tutor during the holidays to review progress. It is also good to be clear to your child when there will be no work expected of them at all.
2. Sketch out the plan you have agreed on and decide when learning will happen.
This can help set expectations from the start and help your child take ownership of their own learning.  Considerations to keep in mind might begin with breaking up bursts of learning with free time or taking the first few weeks off before bringing in a routine of learning in preparation for the back to school period.  Most kids learn better in the morning and if it becomes routine it is simple to make it part of the daily schedule like breakfast and brushing your teeth…Its just part of the day.
3. Use the famous grandma's rule to reward.
Creating time for learning in the morning also gives you the chance to enact the "grandma's rule" or if you are more scientifically minded the "Premack Principle." Either way, it amounts to the same thing; preferred behaviours (X-box, pony riding, eating sweets) can be used as a reward for less preferred behaviours (calculus, irregular verb conjugation etc.)
4. Make reading and writing an everyday activity.
Set a reading goal at the start of the summer and make reading an everyday activity.
A holiday journal can be a way to capture special holiday memories whilst also giving children opportunities to work on their literacy skills and handwriting.  Buy postcards wherever you go and your child can write to their friends and family.  Encourage your child to keep in touch with their friends at home via email and, if possible, a friend who reads and writes a language your child is learning.
5. Make learning fun for all ages and harness the power of apps for online learning.
Many kids prefer online learning to getting out their books and given it is the summer it is good to make learning different and fun. One of the best is Khan Academy, particularly for its focus on Maths, but there are many truly great resources, such as Storia (literacy), Sushi Monster (maths), Grammar Jammers (literacy), BrainPop (Science) and many more.
If writing is a challenge or your child can't resist the iPad, they can make a holiday book and let them caption all of your photos Super Duper StoryMaker is a good choice.  Another great app to encourage creative writing is StoryBird www.storybird.com which allows your child to create their own story, complete with illustrations and either share via an email link or order a printed hard copy, so your child could be the author of their very own book.
6. Look for learning opportunities in the little, everyday moments.
Learning is often best and most fun when it is part of life and has nothing to do with sitting at a desk, surrounded by school books.
7. Know where to get more help if you need it.
If your child is really having difficulties, it pays to know where to search for help.  Your child's teacher is the first person who will be able to tell you if your child needs to work on specific areas of what they have learned over the last year.
If you find the subject knowledge is beyond what you can help your child with, tutors can provide the specialist help you need. They can also act as a buffer, so it isn't always the parent having to negotiate work time.  The key is to find a qualified tutor with sufficient experience in the programme your child is studying.
So, while parents are getting to grips with the idea of academic regression over the long break, those in the staff room prepare themselves for each September; reversing the summer slide, re-teaching some of what has been lost and getting their students back into gear for learning.  What if this September your child is ready to hit the ground running and even has a head start?
For more information:
TutorsPlus academic advisors are always happy to give parents advice or help answer specific questions they have about any education question.  With teachers experienced in all international programmes across Switzerland, there is always an expert on hand to help.
You can reach them on 022 731 8148 or
More from International School Parent
Find more articles like this here: www.internationalschoolparent.com/articles/
Want to write for us? If so, you can submit an article here: www.internationalschoolparent.submittable.com