Article
Does my child need a tutor?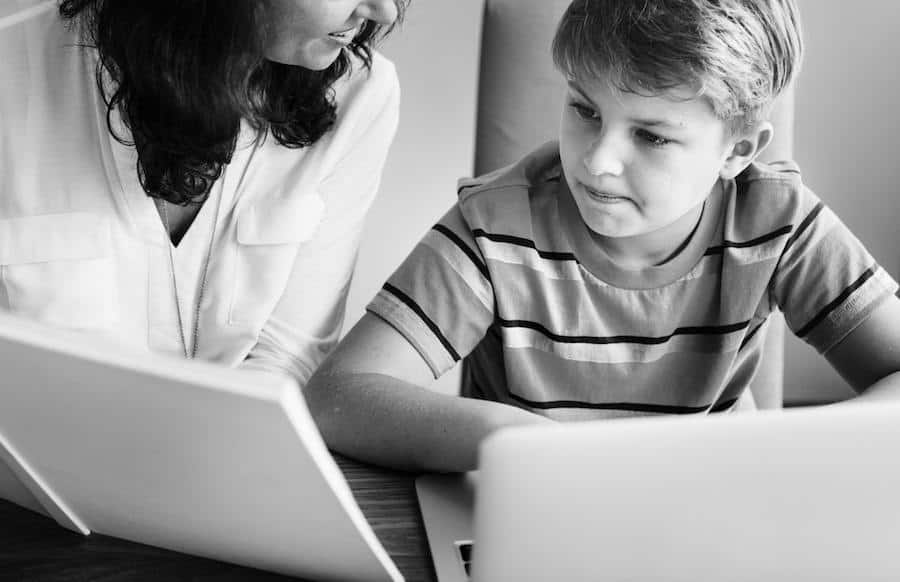 Do you need a tutor?
You've heard the absolutisms at home, I'm sure: "I hate Maths"; "I can't spell hard words"; "I'm bad at drawing"; "There's no point studying, I'm going to fail this French test… like always". You'd like to tackle these beliefs before they get entrenched. But you don't think a small dip in grades or confidence is enough to get too concerned about either, right? Learning doesn't happen in a straight line and we all hit plateaus. So, how do you know when you've crossed into "We need to look for a tutor" territory?
Indeed, a tutor need not be your first port of call. Schools often have many systems in place to give extra support. But it's also important to catch and tackle academic issues early on. In some cases, a professional tutor might be the best solution. Additionally, if the academic problems are creeping into the home and causing a rift between you and your child – a tutor can be a valuable neutral party.
So let's first take a look at some common situations and the types of support that you could seek.
My child's grades dropped this term
A drop in grades can certainly be an indicator of needing a tutor. However, it might just be a very particular topic that was studied that term. After excelling at story-writing last term, your child might not have as much flair for a news article or report. They're experts at trigonometry, but circle geometry is a foreign language to them (which was certainly my case!). So, first, make sure to check in with your child whether they're having trouble with just a couple of topics and, if need be, reassure them that this doesn't mean they're "terrible" at the subject as a whole. Instead building the self-awareness to distinguish their challenge areas from the rest helps them to be able to seek targeted help.
Encourage your child to ask their teacher if they could spend a moment working through the particular concept or skill that's blocking them. You could also encourage them to ask the help of a friend or classmate whose strengths are in those concepts or skills. Peer-to-peer learning is a great tool to harness in these situations. Sometimes peers have a way of explaining concepts to each other in a way that is easier to understand. Additionally, there are often students in higher grades or university students who offer tutoring to younger students. Some are very natural teachers.
If, however, the drop in grades is persistent and/or widespread, it's important to arrange a meeting with the class teacher. It may be that getting a professional tutor at this point is a good idea.
My child is increasingly late with homework and assignments, or isn't completing them at all.
Our first instinct is to assume that the student is finding the task too difficult. This is certainly often the case. However, it might also be that your child simply needs a more structured approach. It is often very rare that homework or an assignment is beyond the student's abilities. The issue is more sitting still for long enough to get started, and persisting as soon as the first doubts and questions come to mind. They're simply still developing the skills they need to become independent learners. My first advice to parents is to look into a homework club. Sometimes there are even subject-specific homework clubs. These can provide the structure and environment to make a head start. It also provides someone on hand to clarify information and help brainstorm ideas.
The Problem with Ease
Another lesser talked-about reason a child might not be completing homework or assignments is that they're finding the topic too easy. Thus they deem that the homework or assignment is not worth their time. In this case it's important to talk with the class teacher to find a solution. Perhaps enrichment classes exist in the school, or more challenging exercises can be offered during class and for homework. In these situations, I would nonetheless always encourage the student to identify their areas of weakness and practice those since, often, very gifted students sail through the earlier years of their schooling without developing techniques for revision, persistence and self-awareness that are so necessary when their academic learning gets more demanding in the higher years and beyond.
Where a professional tutor could help is in providing additional "stretching" in the subject area so the student doesn't lose interest, as well as helping hone the skills of independent learning and revision beyond what the school can provide. You may even be able to discuss the possibility of the tutor and teacher coordinating to ensure the student has extra exercises and projects on hand to work on in class if they finish too quickly.
My child has a very specific need (or I suspect they might!)
While teachers and schools try very hard to differentiate for all types of learners, it's not always easy to provide the best possible support for students who, for example, don't master the language of instruction, are particularly gifted, or have been diagnosed with a learning need such as dyslexia, dyspraxia, Autism Spectrum Disorder or ADHD. Additionally, at younger ages, it is not always immediately clear what the causes of the learning challenges are and a lot of patience and exploration can be required before finding the best solution.
Depending what support structures are in place in your school or community, in these cases a professional tutor can be very helpful. A professional tutor experienced in special education needs, who spends one-on-one time with your child, will gain special insights and observations that help them develop tailored approaches to enhance your child's learning. In the case a diagnosis has not yet been made, these observations can also add to the pool of information you're collecting.
So, you've decided it's time for a tutor – what to look for?
A tutor is an investment of your (and your child's) time and financial resources, and the thought of searching for one that is going to make a lasting difference can be daunting. However, what you gain from a professional tutor is someone neutral who can bring a different perspective and approach. Sometimes tuition can be brief and turn around a child's performance.  Sometimes they become part of a trusted long-term support network for your child through the most challenging phases of their academic journey. Whatever the case, if your child is beginning to encounter academic challenges at school, getting support earlier rather than later will certainly reduce the time needed to regain confidence in the subject and "unlearn" erroneous ways of thinking.
Here's a helpful checklist for you to keep in mind when choosing a tutor:
Background checks. The tutor should show you a recent Criminal Records check. In some countries (eg. Switzerland) there is now a Special Excerpt required for those working with minors so make sure you ask to see a copy of this one if necessary.
Evidence of training credentials and experience in the subjects they tutor. Additionally, it is ideal that the tutor has experience in the particular programme of study that your child follows. Each programme has its own requirements and objectives and your tutor's knowledge of these will make a difference.
If employing a tutor directly, make sure they have the correct permit to work in Switzerland. Ensure that both parties sign a contract stipulating the terms and conditions of employment. Make sure you have their tax and social security deductions in hand as legally required.
Personality & teaching style. On a more personal level, you'd like to make sure the tutor is a good match for your child. Will they respond better to someone calm or energetic, methodical or unorthodox? One of the most important aspects when looking for a tutor is the fit between student and teacher.
If you'd like the peace of mind that all these elements are taken care of for you, contact a reputable tutoring agency. The best tutoring agencies pay great attention to getting to know their tutor's background, specialties and teaching styles, as well as collecting detailed information about your child and their learning experience, in order to place a student with the best possible tutor.
Final Thoughts
There are two important things to remember when trying to decide what support is best for your child. They are: 1) don't wait too long to seek support, and 2) don't feel you need to make the decision on your own. Talk with your child. Go to parent/teacher conferences. Finally make an appointment with the class teacher or year mentor. Do whatever is possible to gain a wider understanding of the situation. Temporary dips in grades, emotional interference, a drop in confidence, the need for structure and special learning needs will all require a different type of support.
---
Sandra Steiger
Academic Support Manager
Sandra Steiger has over 10 years' experience teaching English at various schools in Switzerland. She was also the Service Learning programme Coordinator, Homeroom Mentor and Head of Year 8.  
For more information:
TutorsPlus academic advisors are always happy to give parents advice or help answer specific questions you have about literacy. With teachers experienced in all international programmes across Switzerland, there is always an expert on hand to help.
You can reach them on 022 731 8148 or