Article
TutorsPlus – How can my child get back on track with Maths?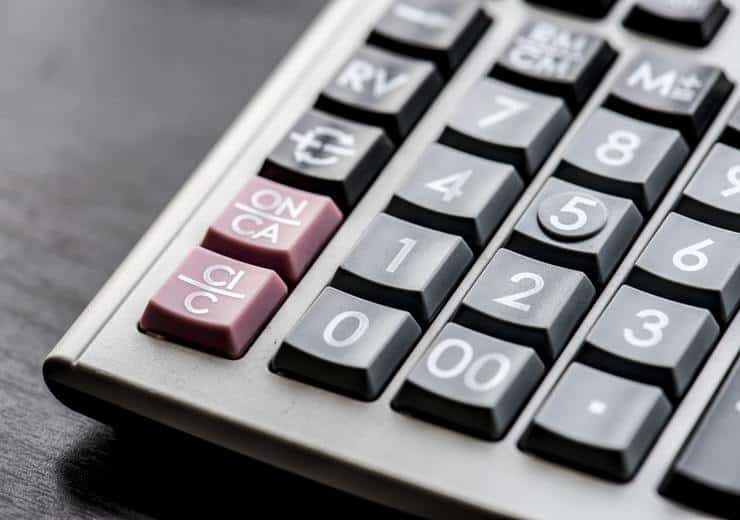 Students are often heard to moan about Maths, "But when will I actually use it?". They hit a hurdle, and their confidence is lost in an instant. We know that Maths is important, but it's not always easy to convince our children and our students. We all quickly forget its effect on quickening our thinking and strengthening our brain. Its role in building communication skills is rarely celebrated, yet it trains us to express thoughts clearly and coherently when detailing our working as we solve a problem. There is also its historical importance in the development of revolutionary thought and its role in great artworks and musical compositions.
As we head into an increasingly automated and digitalised future – where a deep understanding of how things function may no longer be accessible to most of us – the analytical skills practised over and over again in Maths can help foster confident curiosity. Aiming for at least a minimal understanding of how technology functions may help us to make wiser and safer decisions and feel more secure about who and what we can trust.
We've pulled together ideas from three expert TutorsPlus Maths tutors to summarise the benefits of Maths that students should remind themselves of when things get tough – as well as actions students can take to prevent and overcome Maths struggles.
1.  If you get stuck, remember that it's all part of learning to problem-solve. Practice persistence!
Perhaps one of the most important benefits of Maths that students should remember is the huge role it plays in learning how to problem-solve. This is a skill that can be applied to all walks of life. Alan, qualified teacher and TutorsPlus Maths tutor, is one who believes that good Maths teaching contributes to a balanced school curriculum by practising one's ability to solve problems. "The idea that all problems have solutions transcends Maths and brings success in all areas where the person applies it. This requires a sound approach to problem solving coupled with a lively imagination and a fearlessness of trying new ways. Note that there is often more than one solution."
2.  Understand what is holding you back. It may be easier to solve than you think.
This constant problem-solving, however, takes grit and perseverance – skills that students are still in the process of building. So, it's not uncommon to see them quickly lose confidence with Maths, even as soon as they struggle with just one topic. At TutorsPlus, understanding why students lose confidence in Maths and what holds them back is something we and our Maths tutors take very seriously. Understanding this is key to finding solutions for students who are struggling.
3.  Make sure your knowledge of the basics is solid and revise regularly.
 It's important to catch issues with Maths early on because the basics and fundamentals are built upon all the way through to the upper years and beyond. Andrea, TutorsPlus Maths tutor, says that if a student doesn't understand a concept, "they keep the baggage and it blocks them later on. It's harder to go back and understand the basics". Alan agrees that often when students don't understand a concept, it's harder for them to remember it later on. While they may find a neat trick around the problem in the short-term, fuller understanding is needed for more complex problems later down the line. He commonly sees students struggling with algebra, for example, because they've forgotten how to do fractions.
For this reason, Andrea says, regular revision throughout the year and over the years is really important as there's so much more in the curriculum these days.
While understanding concepts is important to being able to really "do" Maths, memorising basic number facts like times tables also has its place. These are often learnt in primary and forgotten by middle school. This leads to an over reliance on the calculator and wasting time on calculations that could easily be done mentally. Alan says that, "Not having these basic number facts really slows modern students down".
4. Practise courage in seeking explanations – even if it takes a couple of tries.
The main element a student needs to overcome Maths issues is time. As a child, Alan experienced personally how one-on-one time with a teacher can help get over an understanding hurdle. "In primary school my teacher took 30 minutes to get me to understand the train going through a tunnel problem. Thanks to him I progressed".
It's important that students reach out to their teachers when they're having difficulty understanding a concept. Andrea notes that, "Students are often shy and don't dare to ask, and if they still don't understand, they might not ask again after that." However, it's important that students practice honesty and courage in these moments, and continue to seek guidance, as it will pay large dividends later. A teacher's joy is to find a way for students to move forward.
5. Explore different approaches to Maths problems.
Our Maths tutors' main advice to students who are struggling is to persist. There's often more than one way to do Maths. They would start by seeking to go right back to the point where the student lost track. Then they would approach the problem from a variety of angles until the student grasps the concept. They'd make sure to revisit this regularly to make sure that the understanding was full, complete and embedded.
There's often more than one way to solve a question, and thus there's more than one way to ask it. "Students are often disappointed after a test because the questions were asked differently and they didn't understand", Andrea explains. So, being exposed to different approaches is important. John, IB Maths Examiner and TutorsPlus Maths tutor, echoes this sentiment. "Students can best prepare for exams by actually doing Mathematics rather than just trying to memorise the details".
6.  Learn and practise how to lay out your ideas clearly and legibly.

Students often don't practice explaining and laying out their ideas enough. They often underestimate the points they lose in exams for failing to express their thoughts clearly. "This leads to external Examiners not being able to understand what's in a student's head", says John. Being able to express your working clearly is as important, if not more so, than arriving at the correct answer. John emphasises that this skill cannot be learned overnight and is rather something to cultivate throughout their course. He would want students to remember that, "examiners do their absolute utmost to be accommodating and to award credit wherever possible – they seek to be able to give marks."

Need help finding the sense, beauty or fun in Maths?

Maths is important. It's a really positive experience for students to realise that they are gaining knowledge and skills that are the building blocks to great communication, deep reflective thought and a multi-purpose key to problem-solving, leave alone a solid pathway to a variety of academic and professional options. Alan would remind us though that "Math brings a lot of fun too, in games, puzzles and just seeing the way mathematical wonder is evident in art, through line. symmetry, proportion…".
If your child has lost confidence in Maths, is struggling to see what's so great about it, or is blocked on a certain topic – it would be a pleasure to match them with a great, personalised tutor who can help them with a fresh perspective, solid foundations, and perhaps even more joy in their Maths studies. You can reach TutorsPlus at 022 731 8148 or
---
Submitted by Sandra Steiger, Academic Support Manager
Sandra Steiger has over 10 years' experience teaching English at various schools in Switzerland. She was also the Service Learning programme Coordinator, International Award Supervisor, Homeroom Mentor and Head of Year 8.
With contributions from:
Alan, TutorsPlus Maths tutor. Qualified teacher and background in computer programming & systems analysis.
Andrea, TutorsPlus Maths tutor specialising in IB diploma, IGCSE, A Level, and ACT & SAT. Background in Experimental Physics.
John, TutorsPlus Maths tutor, Maths & Physics teacher and IB DP Maths Examiner.