Article
Ciao Ticino: Off to Switzerland's Sunny South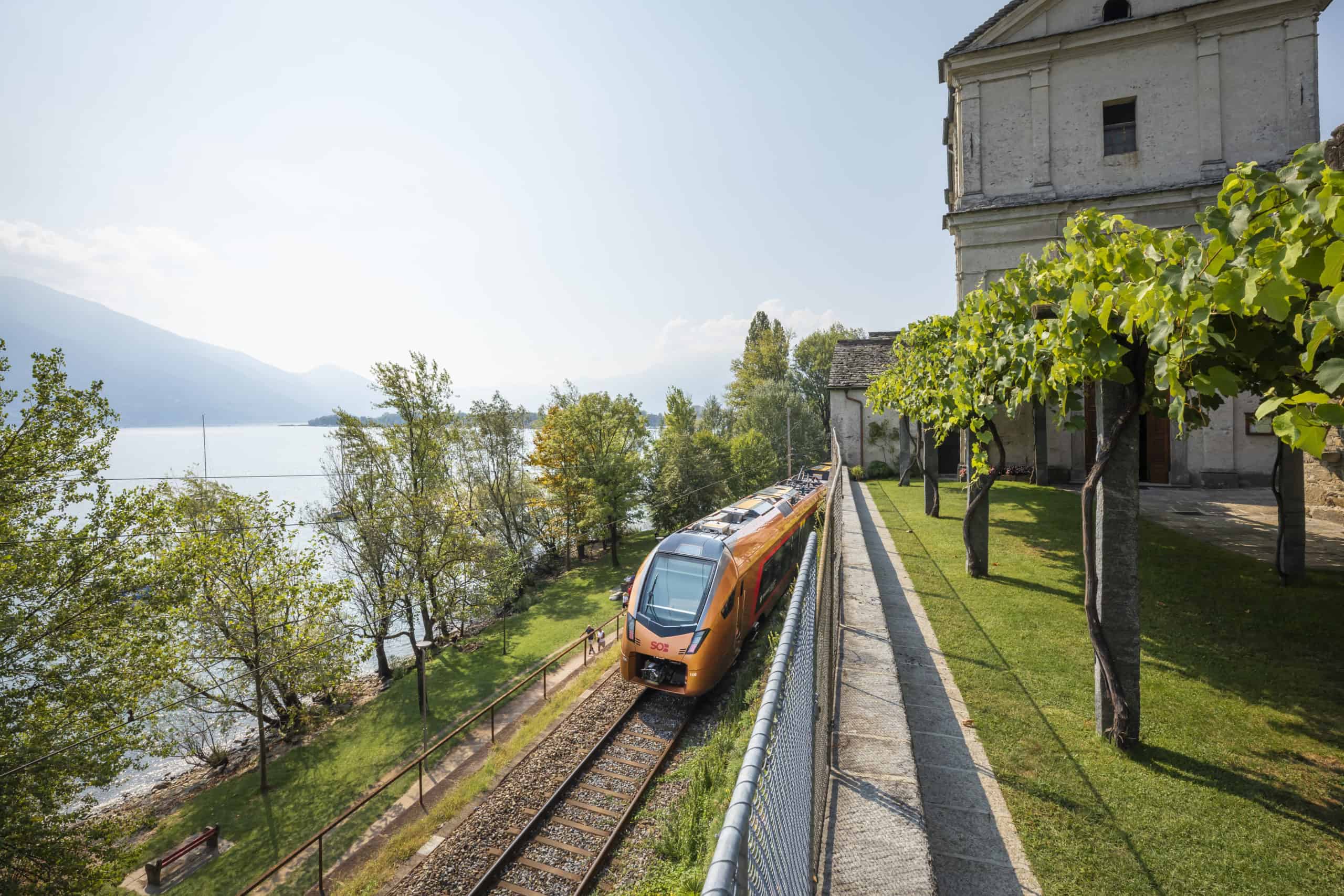 Enjoy the spectacular view from the big windows of the Treno Gottardo, along the historical Gotthard panorama route direct to Locarno. Each metre of train tracks brings you closer to the Mediterranean feel of Ticino, so benefit from the unique offer and look forward to the sight of palms and palazzi.
The Treno Gottardo is the scenic route that, from April onwards, connects Basel, Zurich, Luzern and Zug non-stop with Bellinzona and Locarno. In collaboration with the SBB, the Schweizerische Südostbahn AG (SOB) operates the traditional panorama route with modern low-floor trains. The copper-coloured Traverso boasts a spacious and sleek interior, practical bistro areas and child-friendly designed family carriages. The view from the big windows helps to magnify your anticipation of a weekend or holiday down in Italian-speaking Switzerland as the scenery passes by.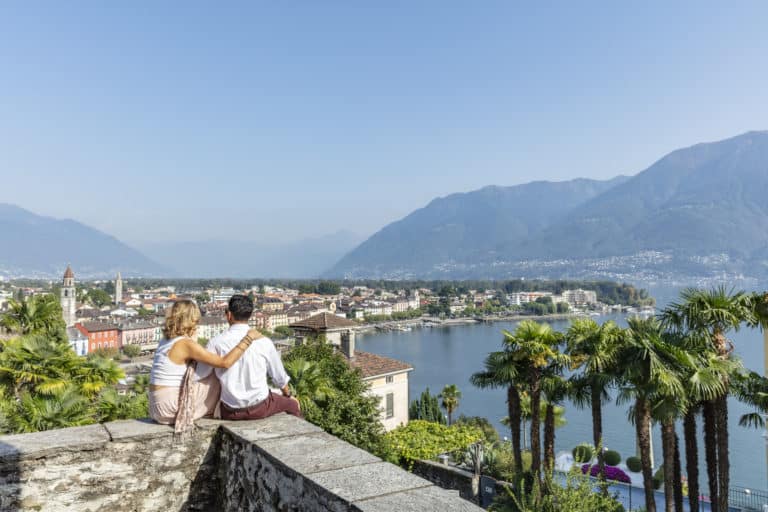 Leventina: refreshingly different
During your comfortable train ride through the Leventina district, you'll cross the wild and unspoiled Ticino river several times via historical bridges, including near the Biaschina Viaduct. Take advantage of the opportunity to discover quiet stopovers with only few tourists – no other express train will take you direct to Airolo, Ambri-Piotta, Faido, Lavorgo or Bodio.
Bellinzona: castles, grotti and adventures
As soon as you disembark from the Treno Gottardo, you'll catch sight of the three castles of Bellinzona, which are best explored by e-bike on a sunny day. The area's rich cultural offerings include museums, churches and squares, as well as the Teatro Sociale, while your culinary needs are met by an array of top-class restaurants and traditional "grotti".
Locarno: a perfect base for your adventure
Locarno, the final destination of the Treno Gottardo, will captivate you with its restaurants, festivals, boutique and gelaterias right from the moment you arrive. The many centrally located hotels are an ideal starting point for your expedition to the pilgrimage site of Madonna del Sasso, or up to the Cardada-Cimetta, Locarno's local mountain.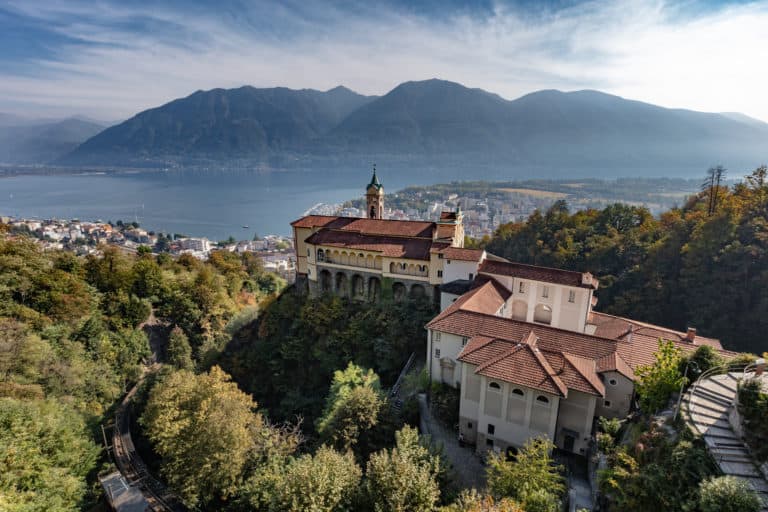 Ascona: la dolce vita on the Riviera
A picture-book perfect dolce vita – discover the distinctive lakeside promenade with its brightly coloured houses and pretty cafés whose terraces entice to you stop and enjoy a relaxing cappuccino or an aperitivo in the sun under the palm trees. It's easy to lose track of time in the heart of Ascona, a maze of narrow streets bursting with boutiques and galleries.
TICINO ADVENTURE FOR CHF 20
Travel to Ticino and back with the Treno Gottardo for just CHF 20* (2nd class and Half Fare Travelcard). By the way – your children from the age of six up to their 16th birthday travel for free if you are holding the Junior Travelcard. Whether for a day trip or a holiday, benefit from this unique offer to explore the Leventina district, Bellinzona, Locarno and Ascona. Your ticket will allow you to take advantage from other highlights and discounts on nature and adventure experiences, culinary offers, cultural activities and hotel stays.
For conditions and booking visit trenogottardo.ch/ciaoticino
More from International School Parent
Find more articles like this here: www.internationalschoolparent.com/articles/
Want to write for us? If so, you can submit an article for consideration here: www.internationalschoolparent.submittable.com