Article
Destination Gstaad: An adventure for all the family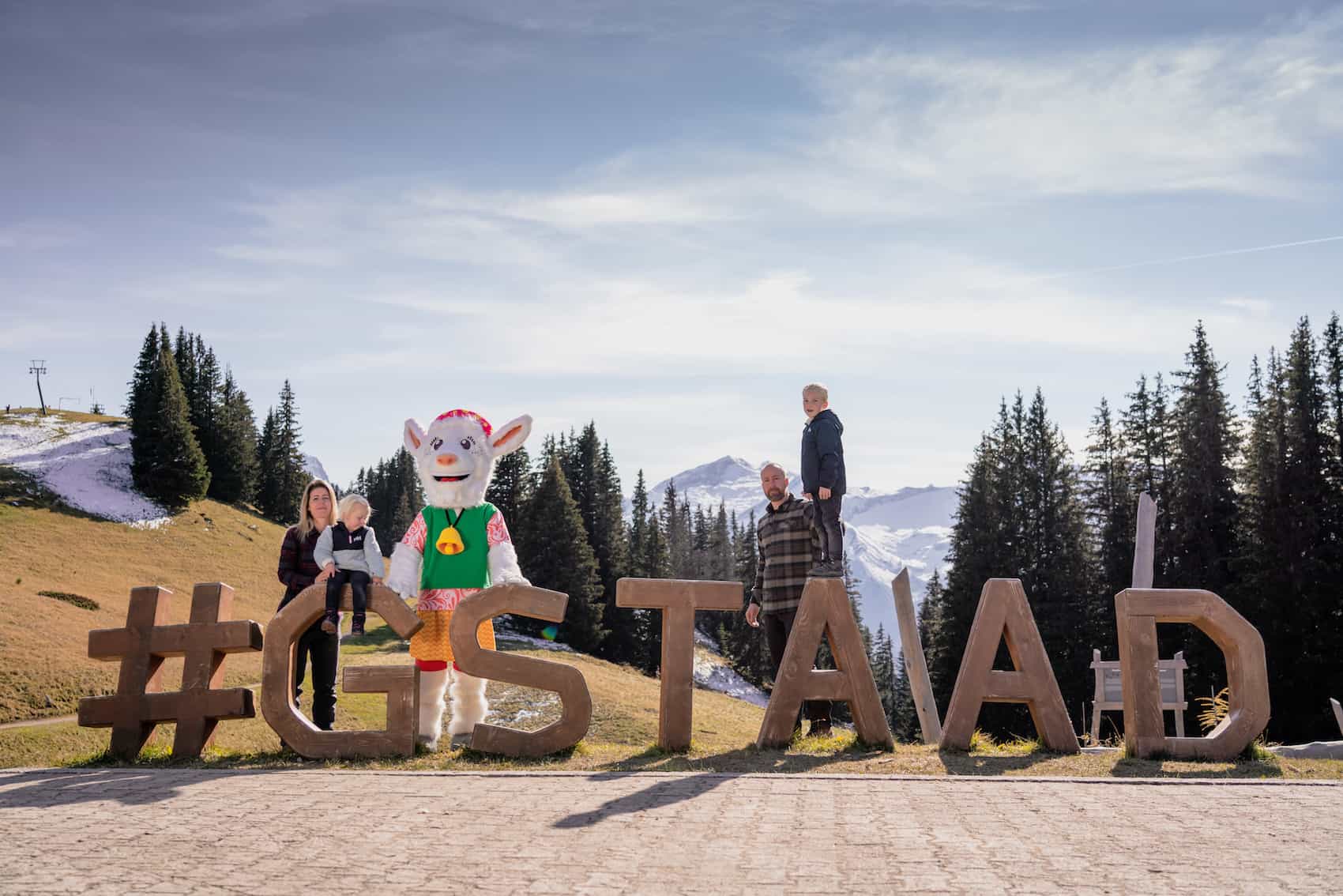 Destination Gstaad offers various activities for families with small children to youths. After the opening of two adventure playgrounds in 2019 and the STATION in 2020, the whole family experience "Saaniland" will be officially launched in summer 2021 with two new themed trails. 
Adventure playground Wispile (Gstaad): Kids have the opportunity to romp around and climb as much as they want. Slides, climbing elements, water games and even a petting zoo with goats are integrated into this special playground. For some extra fun we recommend a descent by scooter (from 12 years)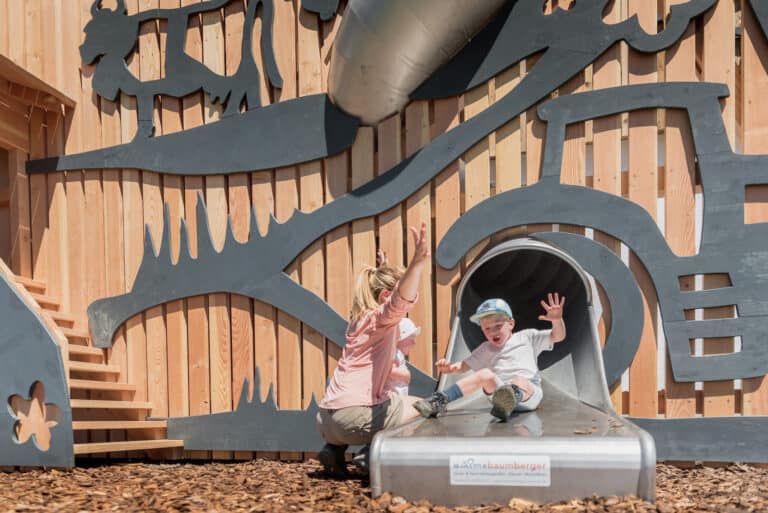 Adventure playground Rinderberg (Zweisimmen): There is a great playground on the Rinderberg. A nice end after the panoramic hike from Horneggli to Rinderberg. Along the hiking path you will discover surprises and highlights such as a wakeboard lift, mountain restaurants and BBQ areas. 
STATION: Are you up for a really special adventure? The STATION is a world for working and trying things out. Here you will find an exciting engine room with a fascinating mix of ropes, gears, cranks and marble runs. At the different work stations, kids can let their imaginations run wild while working and making handicrafts. Outside they can climb around in the rope garden and play in the playground. The best part of all is that even if it rains, you won't be bored. STATION is perfect for families with kids between 6 and 14 years.  
A lot of kids don't like hiking. If this is the case with your family, you should try the new adventure trails in Destination Gstaad! On "Sanni's Klangerlebnisse" trail you will hear different sounds and noises. Listen closely, maybe you will hear animal voices or music coming from tree trunks. On the "Saani's Bergerlebnis" trail you work on your mountain climbing skills and coordination at 17 stations. You practice balancing and climbing. At the different stations you will also learn interesting things about plants, animals or the moor.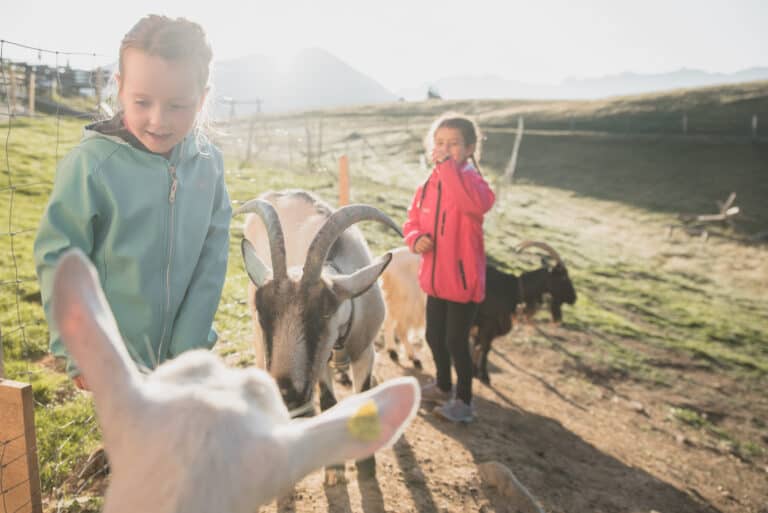 Sports Centre and outdoor swimming pools: Do you love water? Then, the outdoor swimming pools in Saanen and Zweisimmen are the place for you. The Sportzentrum Gstaad has an outdoor pool as well as an indoor pool, plus a mini-golf course, a playground and you can even play tennis here.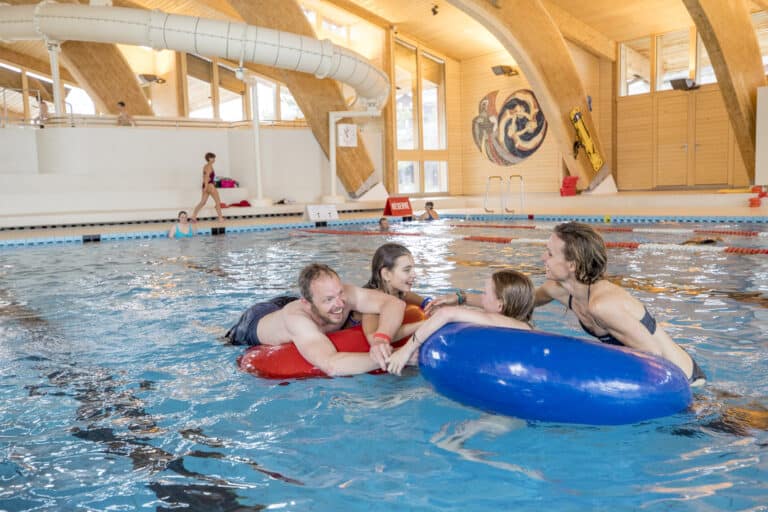 Beside cows, the white Saanen-goats are another trademark within the region. That's why "Saani" the mascot from "Saaniland" is a small, sassy goat. In spite of its wealth of tourist facilities, the Destination Gstaad has retained its Alpine authenticity. There are 200 farms, 80 working Alpine pastures and around 7,000 cows! Alpine traditions are lived and breathed and local produce as well as craftsmanship are very popular. Local farmers appreciate people taking an interest in their work, which is essential in ensuring that nature remains intact. 
Our tip: rent a fondue backpack and enjoy a delicious cheese fondue at your favourite place.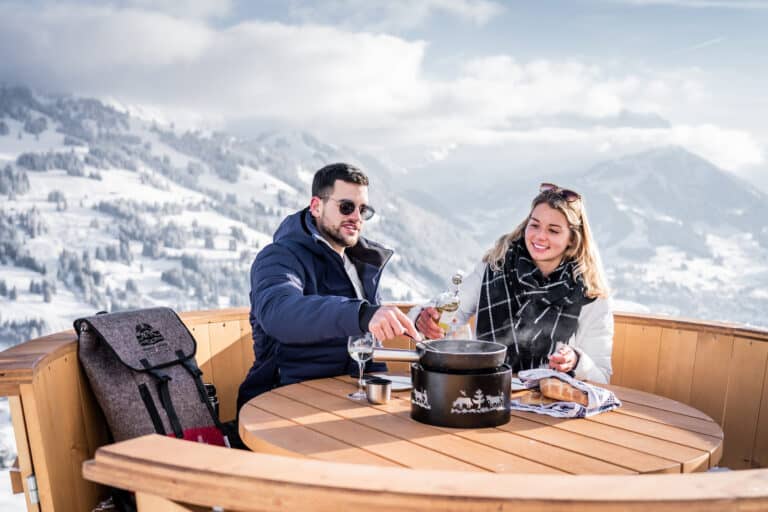 Rope park Zweisimmen: extremely fun for older kids! Five courses, which include funny rope ladders, crazy zip-wires (up to 150 m long) and daring jumps up to 20 metres off the ground. But even the smallest children can have a special climbing adventure, thanks to a children's course and a children's playground.