Article
Discover the autumnal splendour of the Alpine foothills on the Voralpen-Express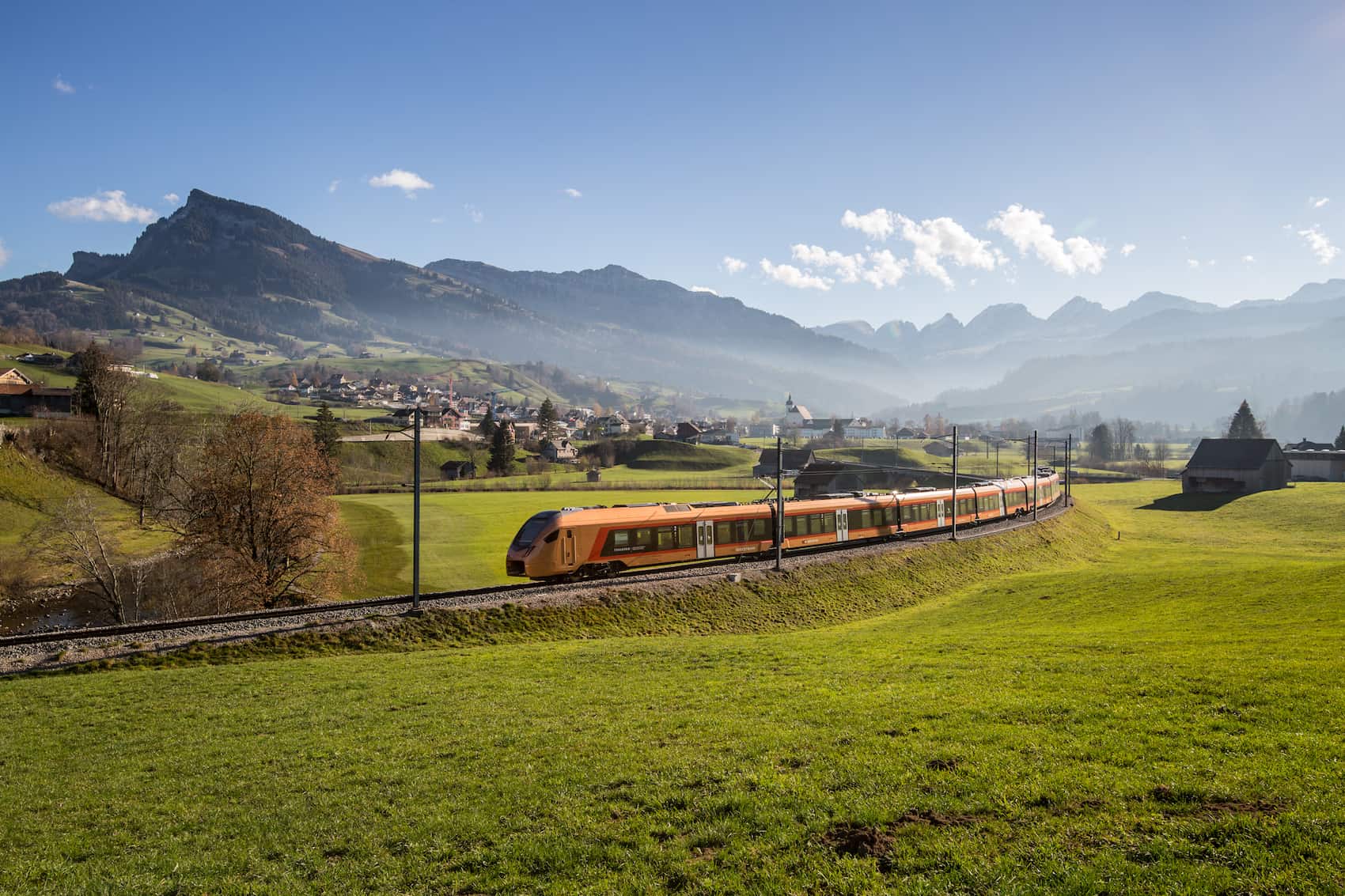 Choose the 'Herbsthit' offer this autumn for a holiday to remember. Explore the colourful corners of Eastern and Central Switzerland with your family and discover the region's unique natural and cultural attractions. Attractive leisure vouchers round off the experience.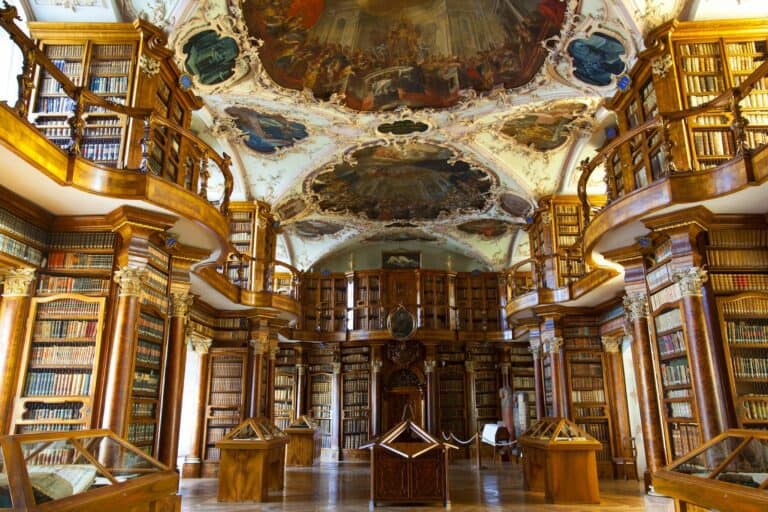 Summer may be over, but a wonderful golden autumn lies ahead. It's the perfect time of year for exploration and adventure in the beautiful Swiss countryside – particularly in Central and Eastern Switzerland. With the 'Herbsthit' offer, you can take the Voralpen-Express from the lakeside city of Lucerne to the cultural metropolis of St. Gallen for just CHF 30, travelling via Mount Rigi, Sattel-Hochstuckli with its famous toboggan run and the panoramic paradise of Stoos. Whether you're looking for adventure or a more leisurely day out, you can use the leisure vouchers, worth CHF 20, to enjoy activities and experiences throughout the region. Alongside thrilling panoramas and rich, varied landscapes, the route between the two cities offers plenty of cultural highlights and insider tips, which you can discover at www.voralpen-express.ch/herbsthit.
Majestic Mount Rigi
The views from Rigi – extending from the Black Forest to the Swiss Plateau and right across the Alps – are unrivalled by any other mountain in Switzerland. And while you're enjoying the view, there are tasty treats to sample: Switzerland's first mountain guest house opened here in this fantastic location in 1816. Today, too, a wide range of hiking trails with refreshment stops catering to appetites of all sizes await – with convenient connections from Arth-Goldau railway station. With the 'Herbsthit' leisure vouchers, you can enjoy a CHF 5 discount on a Mount Rigi hiking ticket or a Mount Rigi day ticket, or CHF 5 off when you visit the Rigistübli or Rigi Kulm restaurants.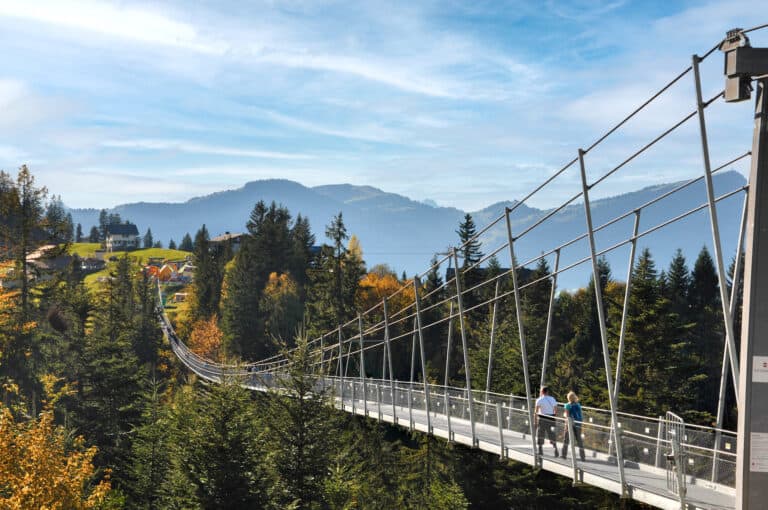 Exciting Sattel-Hochstuckli
Step aboard the unique revolving cable car at Sattel-Aegeri and feel like you're floating on air as you make your way up this family-friendly mountain. The summer toboggan run and a tubing run promise exciting ups and downs, while the 374 m long Skywalk suspension bridge offers an adrenaline rush for those who dare to aim high. For those who prefer a more leisurely pace, there is a choice of circular hiking trails, offering fantastic views. With the 'Herbsthit' leisure vouchers you can enjoy a CHF 5 discount on your return cable car ticket. And while you're in the neighbourhood, why not pick up a delicious, free goat's milk ice cream from the goat farm at Blüemlisberg?
Scenic Stoos
The rail adventure continues as the world's steepest funicular takes you directly from Schwyz to the car-free mountain village of Stoos. At the top you'll discover a panoramic paradise with views of 10 different lakes and countless peaks. With binoculars you may even be able to spot the Voralpen-Express passing the shores of Lake Zug on its way to collect you.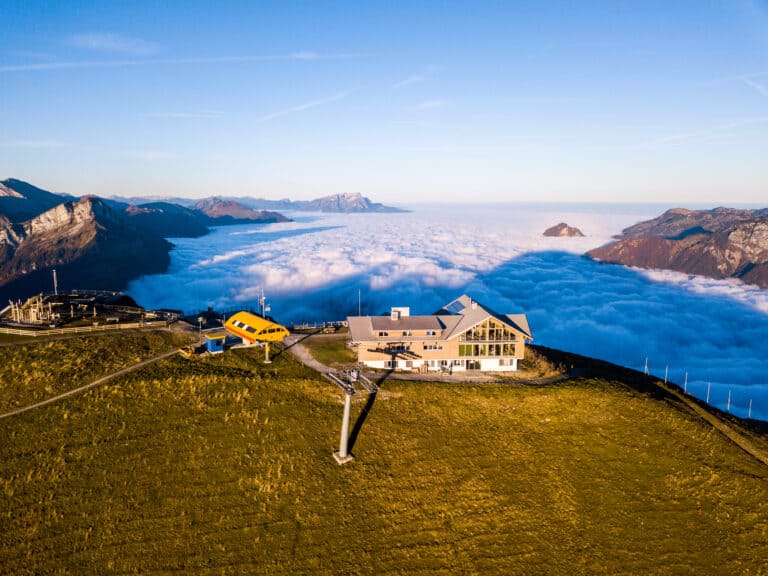 Discover the delights of autumn for CHF 30
Enjoy a return journey between St. Gallen and Lucerne on the Voralpen-Express for CHF 30* (2nd class, half fare) and get four different leisure vouchers worth CHF 20 to help you make the most of your trip. Book your ticket by 31 October 2021 and travel by the end of 2021.
*Terms and conditions and booking at www.voralpen-express.ch/herbsthit