Article
Do you want a future-proofed, high-paying career?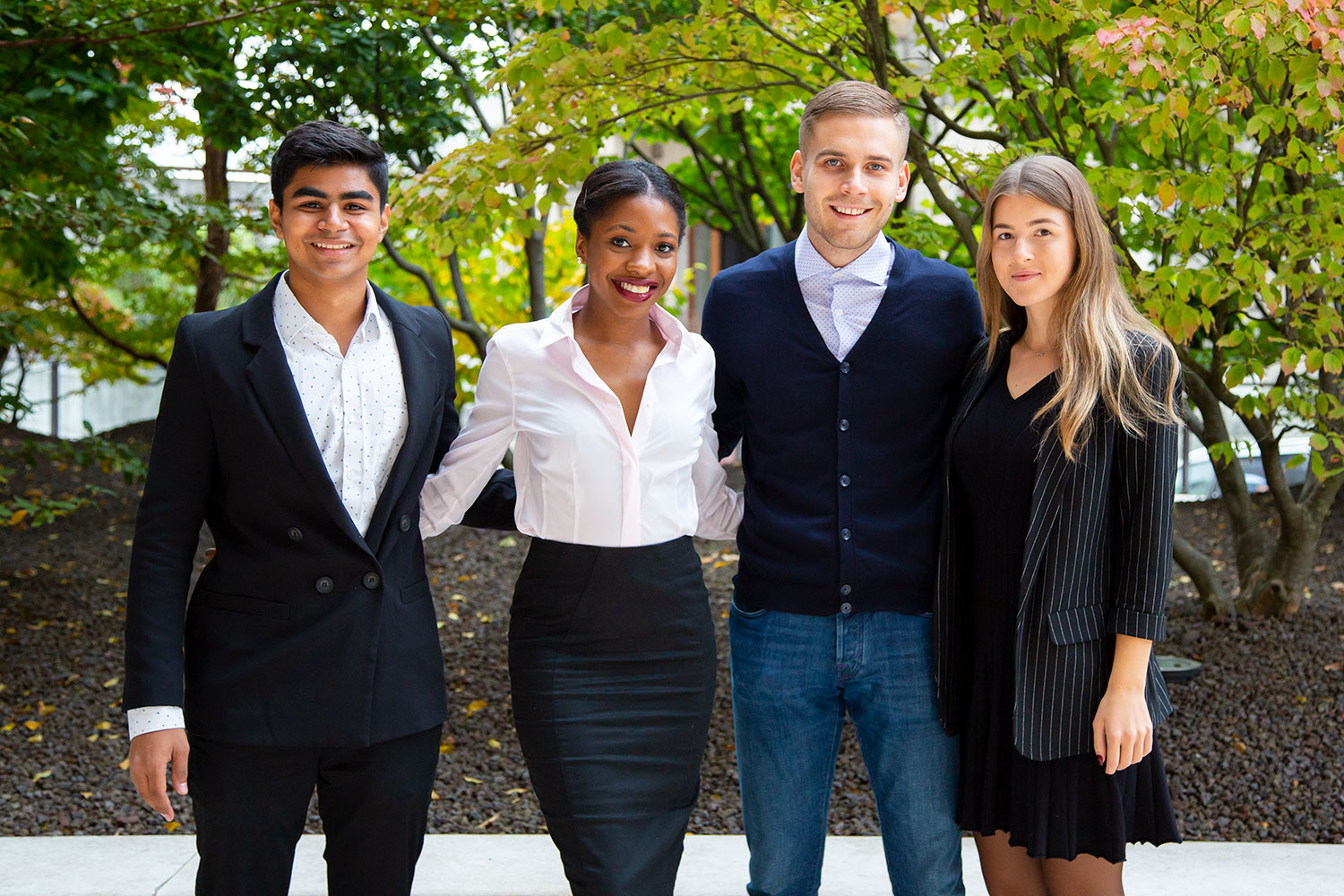 It's time to decide what you want to study for your bachelor's degree! It's a big step, and there is a lot to consider when thinking about your future career, including key factors such as salary and job security. These have been considerations for generations of students, but now there's also something else that you need to keep in mind: the rapid advance of AI and the increasing automation of jobs. This shift has made it even important for the young professionals of tomorrow to ensure they acquire essential soft skills such as agile thinking and creative problem-solving, which are crucial in the rapidly changing evolving business world.
You will gain these skills and more at EU Business School (EU), a high-ranking international business school with campuses in Geneva, Munich and Barcelona as well as a Digital Campus that offers maximum flexibility and convenience. All our programs are taught in English, the international language of business. You will become part of a vibrant and diverse community of more than 100 nationalities, which will give you the opportunity to develop a multicultural mindset, crucial in today's globalized world. Our experiential approach to learning gives our students the real-world business skills to excel and our innovative programs have been specifically designed to respond to the latest demands of industry – now and in the future.
Read on more to discover which future-proofed and high-paying careers you can prepare for with EU Business School's innovative programs and cutting-edge learning approach.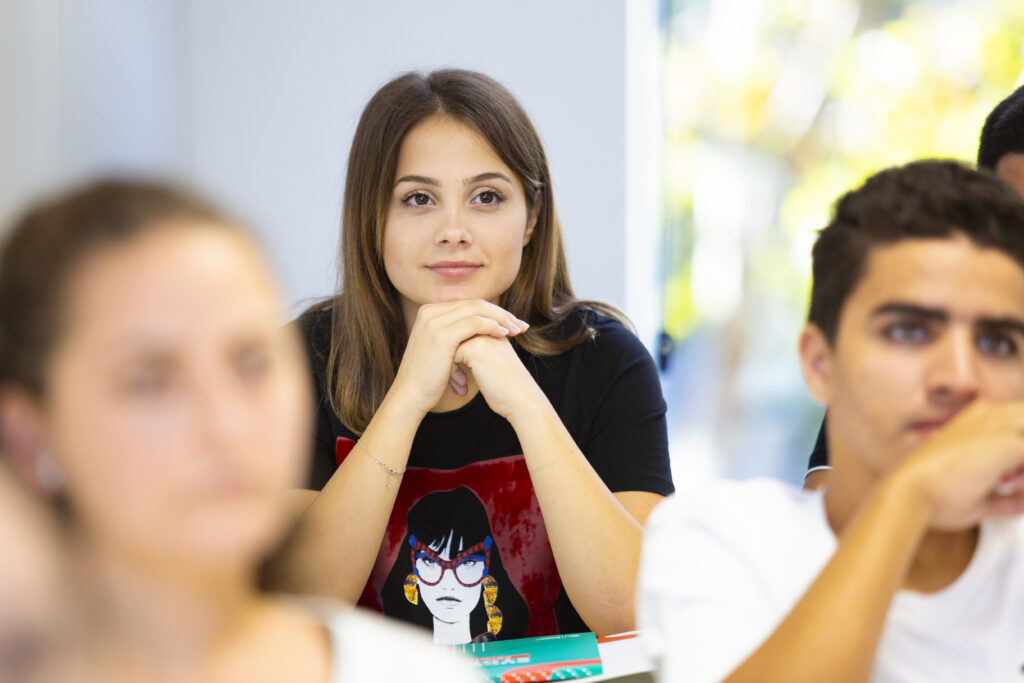 Business technologist
Business technology management is a next-gen business discipline that is emerging as one of the most sought after in today's most forward-thinking companies. It bridges the gap between management and information technology, and experts in this field are ideally placed to take advantage of the advances in technology that are revolutionizing digital transformation. EU Business School's BA (Hons) in Business Management with a pathway in Business Technology combines cutting-edge management and leadership skills plus specialist knowledge in this growing and lucrative subject area.
Cloud computing specialist
Cloud technologies are crucial to the rapid transformation of organizations, and professionals with cloud computing skills are in high demand. At EU Business School, you can study a BA (Hons) in Business with a pathway in Cloud Computing – and, in addition, we offer the opportunity to prepare for industry-recognized cloud computing certification in partnership with the Amazon Web Services Academy.
Marketing, communication and design experts
There will be increasing automation in the field of marketing in the future, but the jobs that require human creativity and social intelligence remain key to effective communication. EU's Bachelor of Arts in Communication & Public Relations offers a well-rounded combination of key business and management techniques along with expertise in digital marketing, new technologies and new media. And the Bachelor of Arts in Digital Business, Design & Innovation program develops the skills, adaptability and curiosity not just to keep up with technological evolution, but also think ahead and drive change.
Supply and logistics specialist
There is a huge boom in demand for specialists in supply and logistics, an area which has undergone rapid and dramatic transformation in the last few years. The US Bureau of labor statistics projects a job outlook of 30% growth by 2030, which makes it one of the most secure career paths for the future – as well as one of the best remunerated. With a BA (Hons) in Business Management (Supply Chain and Logistics) from EU Business School, you will gain the skills and knowledge to take leadership roles in this fast-growing industry.
Financial operations
Finance has long been a traditional pathway to a secure and lucrative career: the US Bureau of Labor Statistics forecasts a 15% growth in the demand for financial managers over the next decade. The field is changing as digital transformation continues apace, so graduates who can demonstrate knowledge of the newest trends and methodologies will be all set for career success in this highly remunerated sector. You'll gain this knowledge at EU, which offers a Bachelor of Science in Business Finance and a BA (Hons) in Business Management (Finance).
Entrepreneur
Are you dreaming of your own start-up? Or want to work in the exciting and constantly changing tech industry? You'll need a strong base in business management to achieve success in this highly competitive field, as well as demonstrable soft skills such as agile thinking and creative problem-solving. EU's (Hons) in Business Management with a pathway in Enterprise is specifically designed to prepare students to be future entrepreneurs, with the skills and knowledge to start their own businesses or to run departments within larger companies. Alternatively, you could choose EU's Bachelor of Business Administration which is a comprehensive degree that develops the business acumen and entrepreneurial mindset required to conduct business on a global scale.
Start your success story at EU Business School. You'll find all our innovative programs at www.euruni.edu.