Article
Meet the Headteachers – Dr Tim Jefferis – Malvern College Switzerland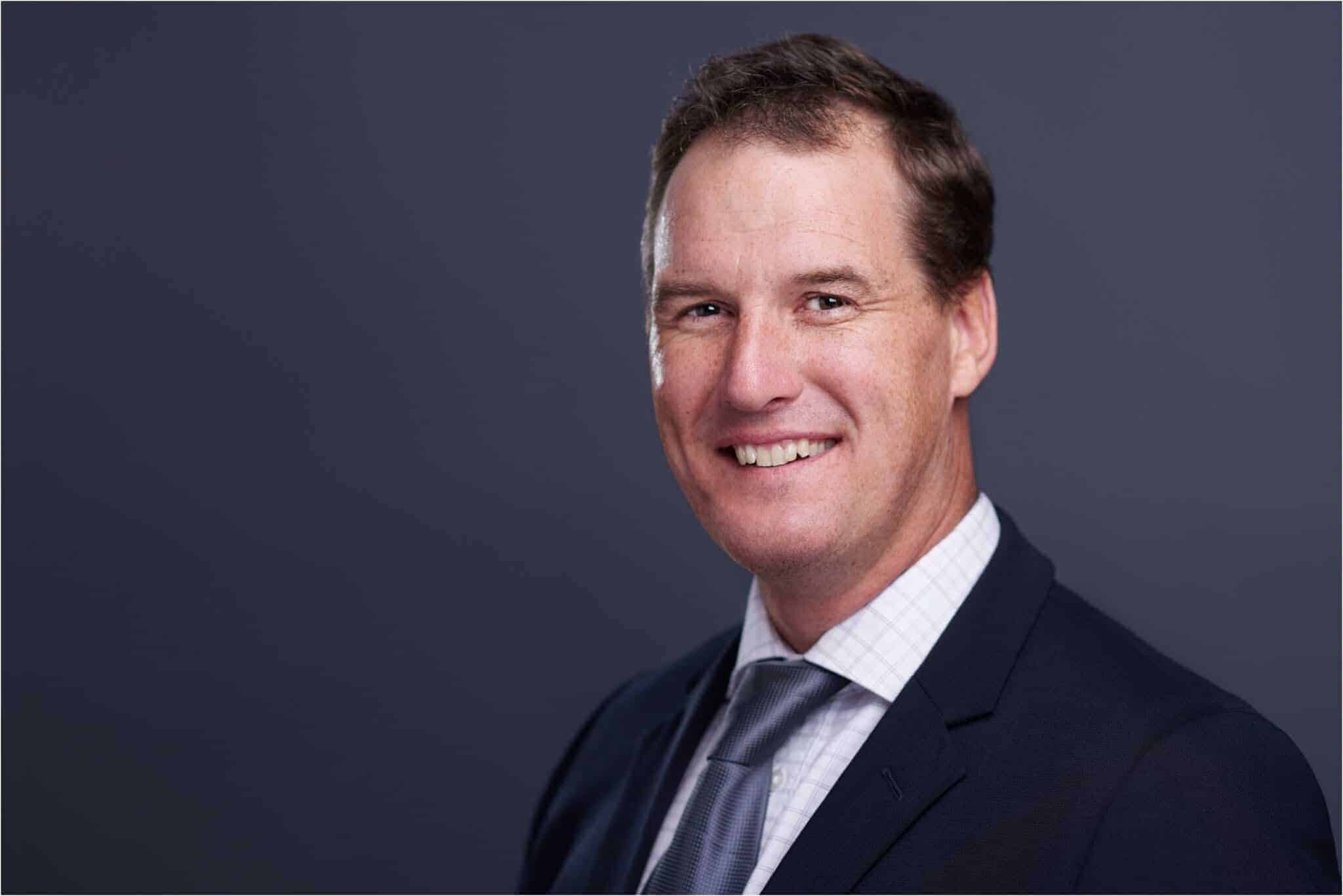 Founded on a history of academic excellence spanning 155 years, Malvern College Switzerland (MCS) is opening its new campus in Leysin this September. The school aims to bring the best British education to pupils from across the globe from its unique Alpine location. Its Founding Headmaster is Dr Tim Jefferis, who brings with him a wealth of experience at some of the UK's top boarding and international schools. His vision is to deliver a values-based education that centres on achieving gold standard British academic qualifications within an unparalleled enrichment programme.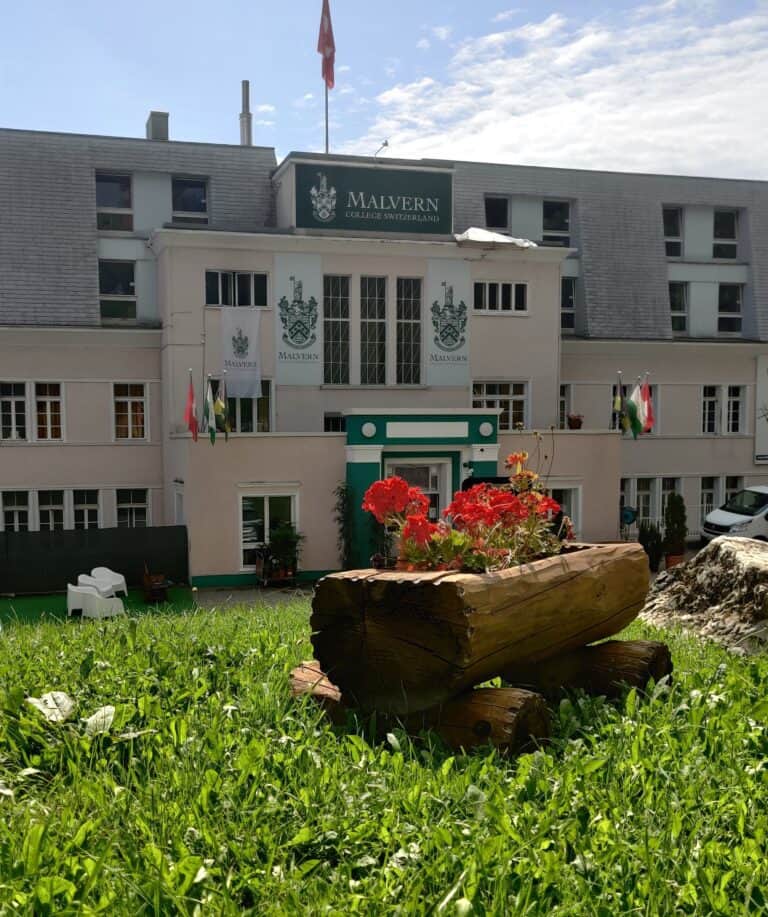 First, tell us a bit of your experience so far – what made you want to become a teacher?
By the time I was about 16 years old, I had decided to become a teacher. I was inspired – like a lot of teachers are – by my own schooling. I had the great fortune to go to some great schools. My secondary school was Harrow School in London, where I had some truly inspirational teachers. I took a geography degree, and then I went straight on to my PGCE – the qualification teachers in the UK need in order to teach.
My first job as a teacher was at Warwick School, an all-boys boarding and day school in Warwick, UK. It was a great school that exemplified for me all that is best in education. Every teacher at Warwick understood that teaching is about so much more than what goes on in the classroom; it's about what happens on the sports pitches, on the CCF exercises, in the music rooms and so on. It's these important extra things that help you develop as a person.
After three years there, I was encouraged to go for Head of Department jobs. So I moved to Uppingham School, where I then stayed for the next nine years. Four of those years were spent as Head of Geography, leading trips to Nepal, the USA and all over the UK, which was great fun. After that, I became House Master of a boys' boarding house and stayed for five more years before moving into my first senior management post at Oswestry School in Shropshire.
After six years at Oswestry, I returned to Harrow, but this time in Bangkok. That was my first taste of international education and my first experience of British schooling branching out overseas. I loved it – the main reason why I leapt at the chance to lead another of the UK's top schools in their own international expansion.
It's an exciting prospect – this will be my first headship position, and it will be a new adventure for the whole team when we open our doors for the first time on 7th September.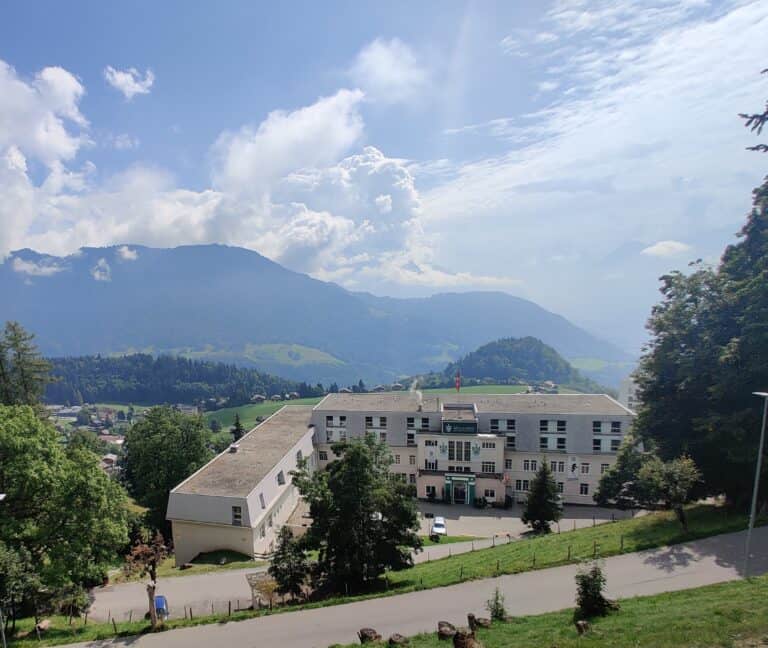 What attracted you to the role at MCS, and what will you bring to it as Headmaster?
For me, the role holds so many possibilities. It's a unique opportunity to shape a school from scratch. I have a blank slate, and we can get everything up and running exactly as we want from the word 'go'.
I'm most excited about the location; it's pretty jaw-dropping. Like the UK, Switzerland has a long, world-renowned educational tradition. It's the perfect place to model the kind of education that we want children to have. It's hard not to be inspired in that environment.
I'm also really attracted by the fact that it falls under the aegis of the Malvern International Group. Malvern is a very well-respected and forward-thinking school with an ethos that I strongly identify with. There's a real focus on character education, with an approach that centres on developing the eleven Malvern Qualities in our pupils: resilience, self-awareness, open-mindedness, kindness, collaboration, risk-taking, curiosity, ambition, independence, integrity and humility.
Being part of the wider Malvern family means that we benefit from the educational expertise and experience developed over 155 years. As a result, we've made informed decisions and put in place sound policies and procedures very quickly, thanks to the MCI's, which has done this before in China and Egypt.
I'll bring my enthusiasm and years of experience in some of the top British and international schools. I'm looking forward to building on the long tradition of excellence at Malvern College while ensuring our pupils benefit from the enrichment of a Swiss school experience.
What's the ethos behind Malvern Switzerland?
Our mission is to provide pupils with an education that maximises the expression of their individual talents, readies them for the world of work, and prepares them for success in the 21st Century economy.
We are a values-based school, and we aim to develop these positive traits in our pupils so that they are ready to go out into the world, make a positive difference, and succeed in whatever they do.
Tell us about the new school and what students and parents can expect when the doors open.
The school is the newest member of the Malvern family, so pupils will enjoy a premium British boarding education blended with the cosmopolitan buzz of a forward-thinking international school.
We've found a beautiful spot for our state-of-the-art campus, nestled in the Swiss Alps in Leysin, which will be home to 150 students. The campus and surrounding village have a wealth of opportunities for students. As I've said, I am a great believer in the importance of the extra things that schooling can offer, which is why we have developed a very comprehensive sporting, cultural and enrichment programme. As a result, all students will follow their interests, develop their talents, and grow as individuals. I'm passionate about creating an atmosphere where pupils can flourish both inside and outside the classroom.
Our doors officially open on 7th September. In our inaugural year, we're recruiting for our tennis and ski academies and offering grants to students so that as many children as possible benefit from our new school.
What will the curriculum look like, and how do you inspire students to do their best academically?
Our pupils are provided with a rigorous and stimulating academic experience focusing on the British curriculum: Pre-IGCSE, IGCSE, A-Level, and University Preparation. This is complemented and enhanced by our extra-curricular activities and project-based learning. Classes will be in English, but we will be offering Spanish, French and Italian language classes.
To inspire real learning, I think it is essential to make it okay to mess up. It's very common to see students erase their mistakes and want to make their workbooks perfect, but I think it's far more constructive to celebrate those mistakes. When you get something wrong, you learn from it, and I want to encourage this as a positive process. Fundamental to that is embedding a culture where pupils feel safe to make those mistakes.
This will enable children to push themselves to broaden the limits of their abilities. In addition, teachers feel empowered to try out new ideas and programmes to contribute to this.
What will an MCS student be able to do in terms of extracurricular activities?
It's more a question of what won't they be able to do! The facilities at our campus and in the surrounding area are just incredible. Pupils can dive deep into the world of different clubs and co-curricular activities, and they can do this with their peers out of school hours, creating bonds and friendships that will endure into the future.
Alongside the more structured sports available, MCS also offers sports and activities for all seasons to take advantage of the beautiful alpine environment – from cross country skiing to downhill biking.
Pupils are encouraged to establish and run their own clubs and societies if they have particular interests, alongside a comprehensive enrichment programme. We have great facilities for music, theatre, art, design and robotics. Our electives will give pupils a taste of future careers, such as entrepreneurship or hospitality. We want to make sure that we find in every pupil what sets them alight.
Being located in Switzerland, we also have a fantastic base for students to visit and experience the culture, politics and history of Europe. We'll be running local excursions, which will include CERN and the United Nations and European trips to cultural centres like Milan and Prague.
What is your vision for the school, and what are your hopes for a graduate of Malvern?
We aim to create a world-class boarding school experience; our vision is to foster a culture of self-improvement, challenge ourselves, and to move beyond the ordinary. We endeavour to tap into the wisdom of previous generations, to maximise the potential of all our pupils, and so create a transformative educational experience.
We expect that our graduates will gain the grades they hope for and continue to their chosen higher education – but that is taken as a given. But, as Piaget put it, I want our graduates to display true intelligence in a deeper sense –'to know what to do when they don't know what to do'.
Lots of educationalists focus on the need to teach creativity and collaboration as if these were new demands. But these are traits that we have always relied upon and instilled in our children for millennia. The danger is that the vogue for relevance – and the belief that everything can be looked up on the internet – undermines the value of knowledge. At MCS we will shamelessly follow a knowledge-based curriculum. Life is complex and things change all the time, so what's important is to help our students develop their intelligence and critical thinking so that they can react well to the unexpected.
Finally – and most importantly – we want our students to remain true to the Malvern Qualities in their daily lives. These values will give our students a solid basis for a happy, successful and fulfilled life.
And in terms of your life, where are you based? What are your hobbies?
I currently live in Llangollen in North Wales, although I'm originally from the south of England. I ended up here in quite a roundabout way. One of my hobbies is long-distance cycling; after I resigned from my job at Harrow, I had planned to cycle from Bangkok back to the UK. I was ready to go when the COVID pandemic hit. I waited until it became obvious that I wasn't going to be able to cycle back. Instead, I returned and began looking around for my next job, and this role really piqued my interest.
I will be moving to Switzerland once restrictions allow it. I'm very excited to make the most of everything the country has to offer. I love the mountains and am lucky here in Wales as I'm able to go to the range just an hour away from my home here. In the Alps I'm looking forward to skiing, though I'm not particularly expert.
I also like dabbling in computer programming. I'm a new convert to it, having taught it at Oswestry and Harrow. I enjoy being on the edge of my knowledge, making mistakes learning.
I've been dusting off my schoolboy French and have got to level five on Duolingo now in anticipation of moving to Switzerland. I'm slaving away with that to try and make sure that I set a good example to the pupils in our school about language learning. It will be fantastic to practice with native speakers.