Article
Every Day is a New Opportunity to Learn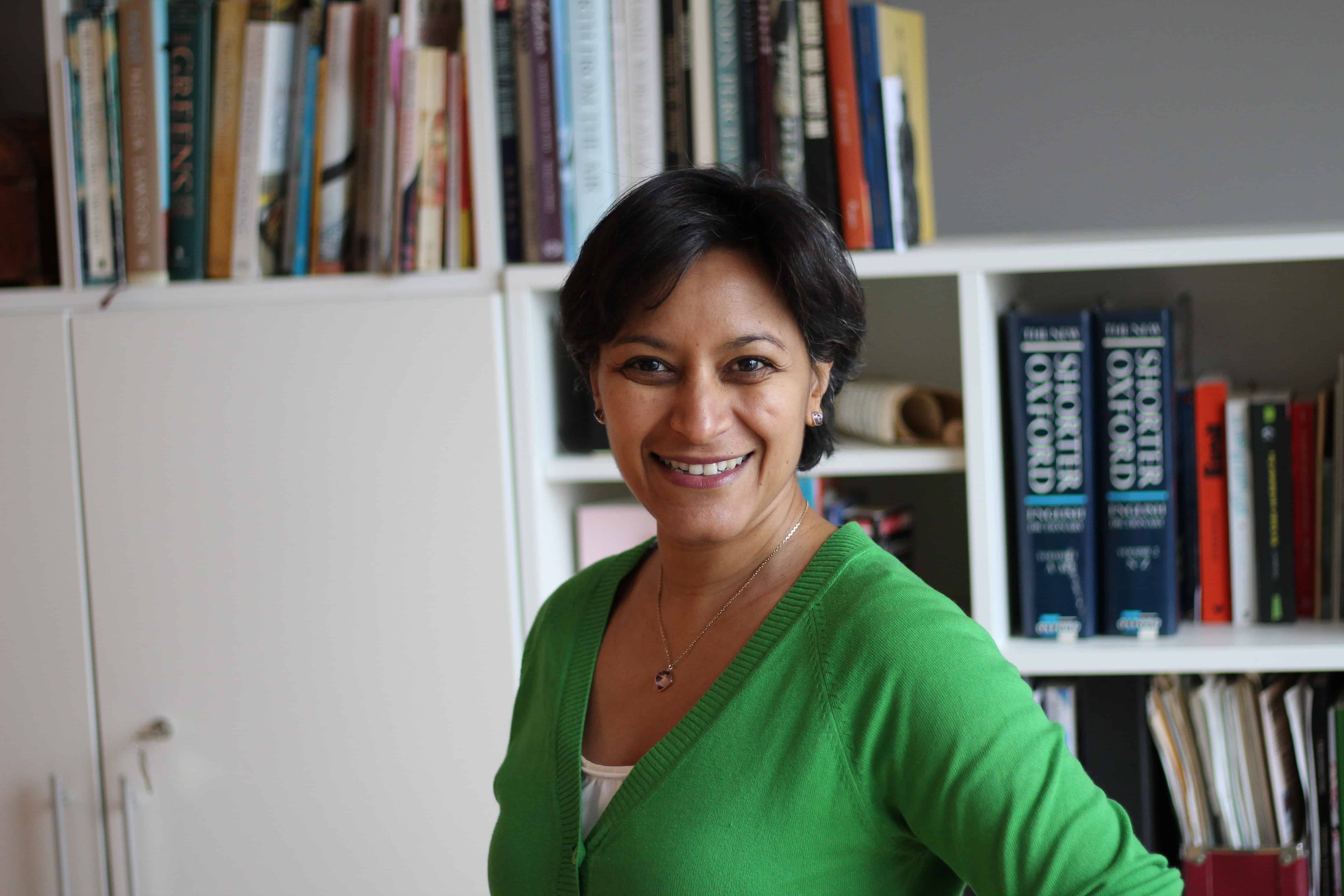 We talk to Monica Shah Zeeman, the Founder and head of Children First Association and author of 'Working with Parents' (Monica Shah, Heinemann, 2001).
Why did you enter education?
One experience that influenced me to enter the field was tutoring an underprivileged boy in east Oxford while I was at university,
through a joint action committee against racial intolerance that was operating in the area at the time. I was influenced hugely by
getting to know his home environment, his primary school, and providing mentorship and extra support at a critical time in his
primary education. After leaving University, I answered an ad requiring someone to work 'from Brixton to Buckingham Palace' to develop a new UK network of educational charities. It was a fantastic way in as the first charity became an Academy in East London funded by both businesses and the local authority.
Moving to your approach now, what are the principles and philosophies that you promote at Children First?
The first principle that we espouse is that it's critical to focus on a child's character and the development of their values, Language and thinking. The need to tailor our approach for each child means we use a range of methodologies for teaching and measuring progress.
For example, we look to Montessori for three-year-old special equipment and skills and teacher training. Then we look at the Scandinavian Forest School Movement for inspiration for our forest mornings. We use the British early years' framework for the observation structure that provides lots of information on progress for parents. Small class sizes also enable our highly trained teachers to be very attuned to the needs of individual children, as well as the dynamics of the entire class.
We also like to keep parents updated and are piloting a secure app which enables them to stay in touch with their child's progress week to week, rather than having to wait for meetings. Early years education here is the area I've always found the most rewarding opportunities to work closely in partnership with parents.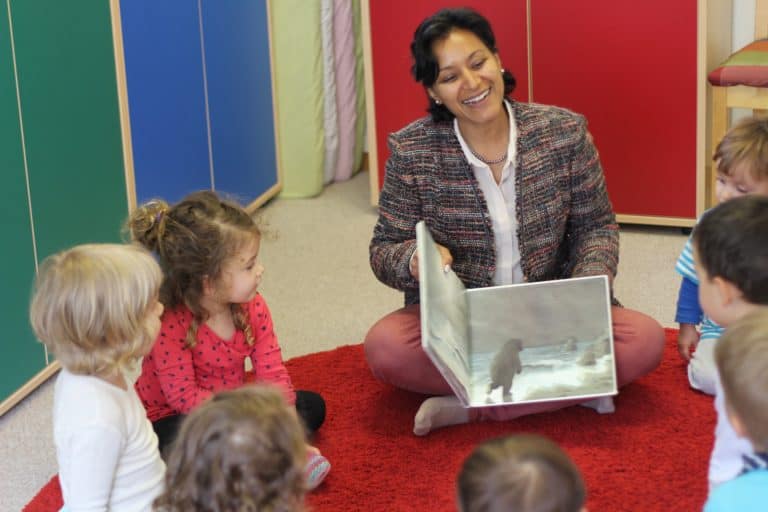 What are the academic and extra-curricular activities that you do with the children?
We have a broad curriculum that focuses on foundational subjects, including English, German, a foreign language like French or Chinese, Maths, as well as physical development and behaviour, which in the early years' framework is personal, social and emotional. There is a lot of variation in how we teach these subjects, for example, bringing in Montessori methods, or one-to-one sessions where we need to. With many children moving around the world, we focus on giving them a strong foundation in these subjects, which will serve them well wherever they find themselves.
We also have special classes such as Forest Fridays, when we are outside every week for a whole morning. We also make a lot of music, in particular, singing songs to help language development, choosing and playing musical instruments, and putting on a school performance once or twice a year.
We have a lovely purpose-built playground, and we also make use of the local infrastructure. In our school holiday programs, for example, we take children to beautiful places near our villa in Zurich, such as the botanical gardens or the lake.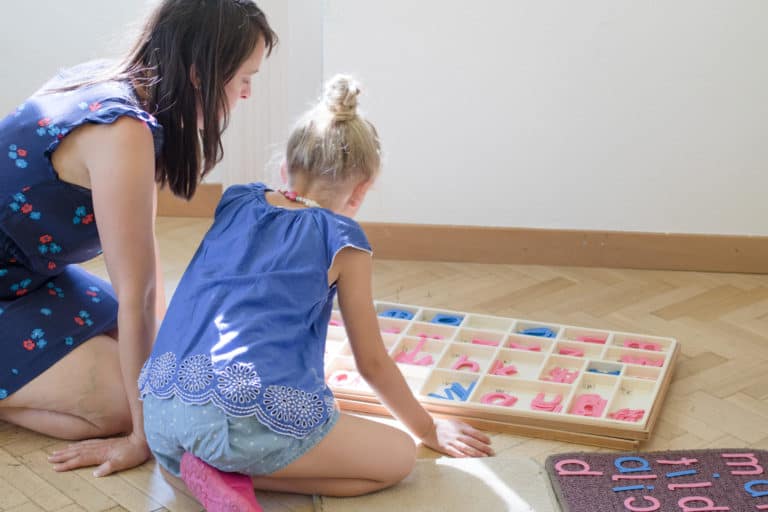 Are you a bilingual kindergarten?
We offer both Swiss and international pathways to primary school. Parents are telling us they don't want to send their children to an international school if they don't become fluent in another language. We offer up to 10 or 11 hours a week in German, our second language at Children First in Zurich.
What's the school building like?
It's a beautiful villa which adapted for young children. It even has children-sized toilets! It's like the children own the building, and it gives them more independence. We have a secure access system with fingerprint recognition because we allow the kids to use the house as if it was a home from home. That means that every room has to be child safe, and they can't just let themselves out of the building even though they're going to the toilet on their own.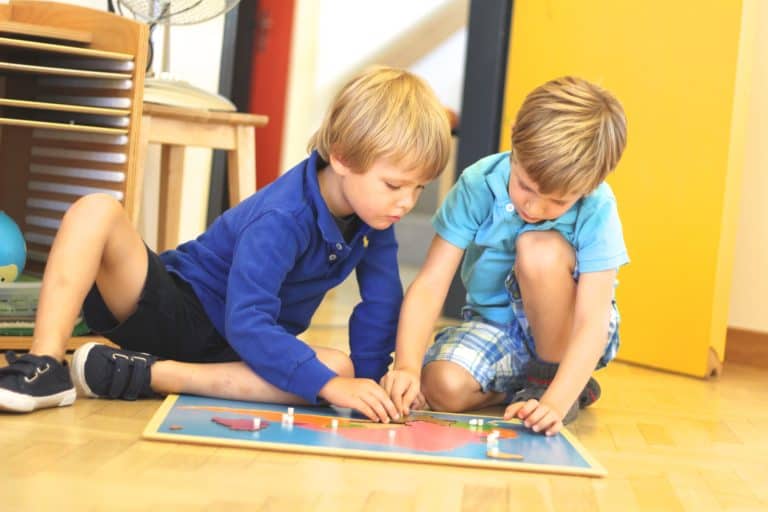 What are the features of Children First association that the parents value most?
Parents prize the standards of language learning, especially the sophisticated native English teaching we have. They also value our attitude toward creating social relationships and ethical behaviour, such as learning to negotiate and politely express themselves. We also pay a lot of attention to helping each child be able to be flexible and thrive in multiple different environments so that they can be real citizens of the world. In this sense, we offer more than just a standard early years education.
About Children First Association:
Since 2006 Children First has been providing quality early years education in Zurich. Our experience of providing complete packages of care for international working parents has led us to specialise in teaching languages to very young children through play and a structured programme of activities throughout the day. – For more information about Children First, or to find out dates for their open days, please visit their website: www.childrenfirst.ch