Article
Finding the Right School for your Child in Switzerland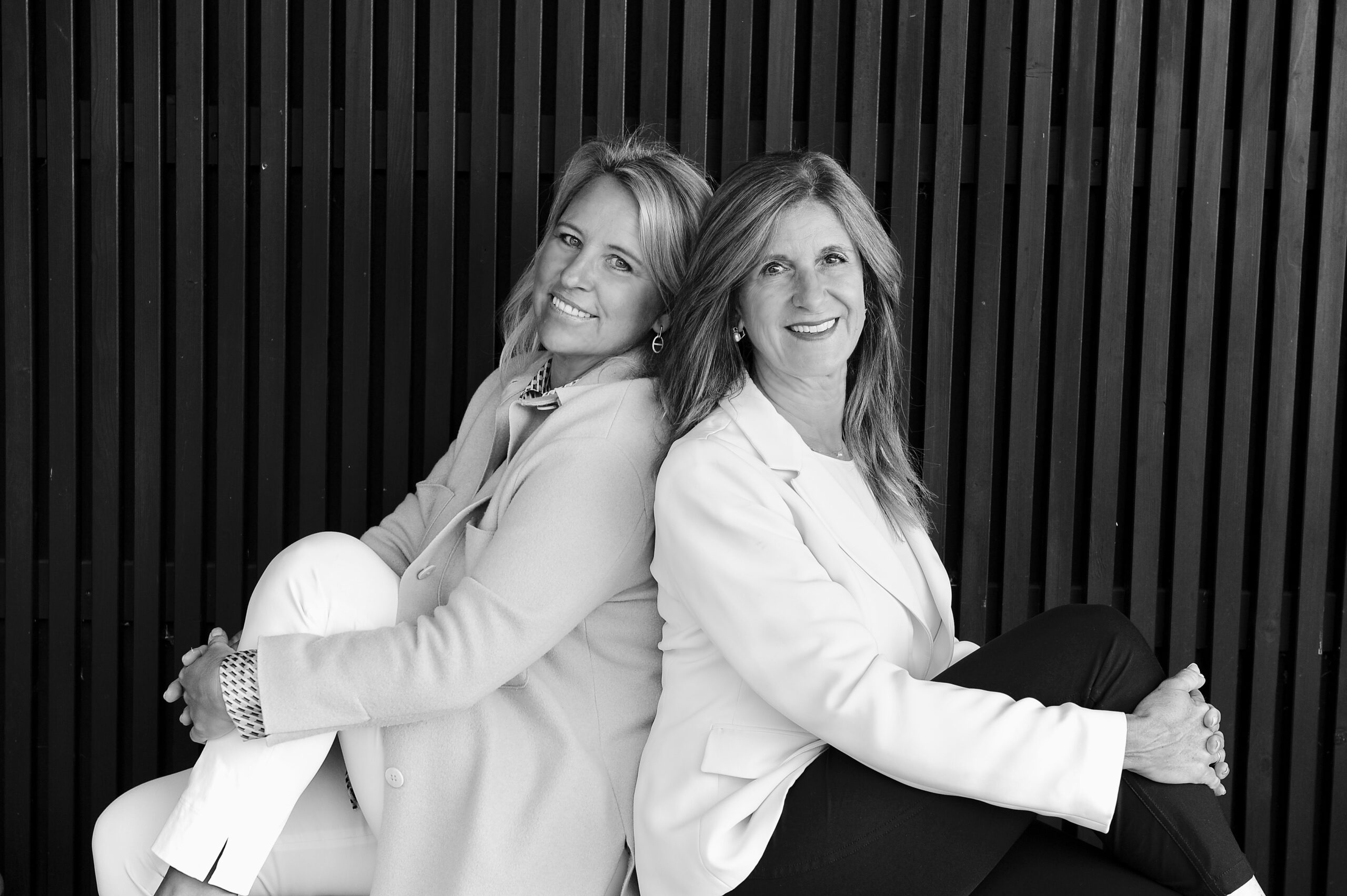 The educational system in Switzerland is diverse, offering a wide selection of programmes to choose from. Families often need help to understand these different paths and where they lead.
More than six years ago, Nicole Rieffel and Diane Bauer founded SCHOOLFINDERS as a neutral point of contact to advise local families, as well as families coming from abroad, on finding the best schools in Switzerland, including public, private, and boarding schools that follow both Swiss and international curricula.
They believe that identifying the right educational path depends on a thorough understanding of each child's abilities and potential as well as the family's situation and goals. By working closely with families, they help find the best environment for the student. We had the pleasure of interviewing Nicole and Diane and learning more about their approach.
What are the advantages of a Swiss education?
A Swiss education has a very good reputation and is highly recognised around the world. The system is also complex, offering many paths and diplomas based on both Swiss and international curricula. It's worth noting that the structure of the Swiss curriculum is different to that of most other countries.
Another strength of a Swiss education stems from the country's four national languages. In effect, students are used to learning foreign languages from an early age. By the end of primary school, they know German, French and English. Later, they may pick up another language, such as Italian or Spanish, as part of their studies at a Gymnasium (a more competitive secondary school). A clear benefit of the Gymnasium is that the Matura degree automatically qualifies the graduate for most Swiss state universities, which are highly regarded and significantly lower in cost than many comparable options.
We have also heard families say that they appreciate how safe the country and schools generally are. Children learn how to be independent and enjoy their freedom at an earlier age. Having a safe and relatively carefree childhood has immense value – and the school system is set up to allow every student to find an optimal path at his/her own pace.
Given the number of options, Schoolfinders always takes great care to explain the requirements and expectations for each grade, step by step, and the differences in curriculum compared with what the student has known. Even more important is understanding the decisive transition years: when they will come, how to prepare, what to expect, and why there are better times than others to consider making a change.
When is boarding school the right choice?
This depends very much on the family's situation and sometimes even the nationality. For some families, it is simply tradition to have their child go to a good boarding school. In other cases, it is the child who at some point expresses interest in the boarding school experience – connecting with students from all over the world, making friends for life, and being active and supported all day long.
We have seen that some families look into boarding school because they believe the change in environment or curriculum would be beneficial. Some students do find it difficult to manage school, sports, activities, homework, tutoring and basically their daily schedules. Boarding schools do a fantastic job of bringing together all these needs and interests under one roof, and helping students learn to organise their lives.
Most of our families decide on boarding school for the high school years when the child might feel physically and mentally ready to go. If this is the case, we recommend starting in 9th grade to be fully settled in and ready for the Diploma years, which are more academically challenging. There is also enough time to get used to the school and its expectations – and, of course, enjoy the full boarding school experience and all it has to offer.
Another advantage is that because the teachers and university counsellors have more time to get to know the students, along with their strengths and interests, they can provide better support when the students start making choices about universities. We can say that the last two years tend to be intense, full of studying and exams. Students may be very motivated yet also feel more pressure, which is normal for this time.
If a student would like to have a 'sneak peek' of the boarding school experience – or is having a hard time choosing between boarding schools – we have found that a summer camp can be very helpful. We have known students who were undecided until they spent two to three weeks at a boarding school over the holiday. While the summer camps may be less rigorous and academic than the school year, the student can still get a taste of the experience and figure out, even on an instinctive level, if boarding school is a good match. Given the range of camps available, we are always happy to offer guidance to interested families.
What questions do you ask parents when you are starting the search for a new school?
The questions will depend on whether the family is moving to Switzerland or already here. If the family is coming from abroad, it's important to ask about the child's current school and curriculum, which languages have been studied so far, and which languages are spoken at home.
It's also helpful to get a sense of the learning approach the child is used to, and how that might create advantages or challenges. Some students, for example, cope better when they are given a certain amount of creative space while others need clear structure. In the same way, some students benefit from diving deep into the subject matter and doing project-based work in small groups. Others prefer learning material by heart.
Another area we like to explore is the amount of activity the child is used to – or ultimately needs – and the kind of atmosphere in which the student remains most balanced and can develop best. For older students, their level of independence is key to assess, especially when determining how much support might be needed to achieve long-term goals.
On a more practical note, we ask about where the parents want or need to be given their personal or professional situation. This helps us gauge how free the family is to consider schools that are further away from the new family home.
As for local families, they are often interested in having a 'Plan B' if, for example, a certain entrance exam does not work out. They tend to approach us at the end of primary or secondary school. Sometimes, they just want to learn about the options in Switzerland to see if a different educational path might in fact be better or more realistic.
No matter where the family is from, we have learned that knowing the student's background and situation is essential. This is why we take the time to understand it. Asking the right questions at the outset helps us find a good match for the student and the school. And even after the new start, we stay in touch to make sure the choice continues to feel right.
Based on our experience, we are sure there are no 'bad' or 'best' schools – but certain schools definitely meet some people's needs better than others. Because we visit the schools regularly in person, we can get direct feedback on the positive aspects as well as the daily concerns of both teachers and students – things that are usually not found online.
How many schools should parents visit in their search?
This depends on the situation. As a start, the clearer a family is about their wishes and needs, the more we can narrow down the list of options. Only when we understand the family's wishes and educational goals – as well as the future student's abilities, strengths, support needs and activities – can we give an optimal recommendation.
If a family is sure where they will be moving, or a local family is already settled, we look for convenient options for the student. Once we have thoroughly assessed the situation, we can often narrow down the list to two or three schools. In any case it's always important to have at least one point of comparison, even if a certain school seems perfect.
For families coming from abroad who have not yet committed to a location or neighbourhood, we start by creating a tailored list of potential schools in different areas, including relevant information about each school and area. As a second step, we evaluate the list with the family based on their priorities, find out where there is space, and go from there.
If a family opts for the local Swiss system – and we see that the age, language skills and academic level of the child make this a realistic option – we help the family understand the possibilities based on location.
What we always want to avoid is a family coming to us later and telling us that if they had been more informed, they would have decided differently. We prefer to be upfront and discuss the most realistic schooling options in light of long-term goals.
But no matter where the child ends up – international, bilingual, public, private, or boarding school – we stay in touch with the student. This is how we can proudly attest to the fact that families are happy with our recommendations and services!
—–
SCHOOLFINDERS is dedicated to helping students develop a lifelong joy of learning. Unlike other agencies, SCHOOLFINDERS keeps the focus on Switzerland due to their profound knowledge of schools across the country. Because they regularly visit the schools in person, they are well-placed to offer continuing professional support to families committed to an education in Switzerland.
SCHOOLFINDERS is a fantastic choice because of their personal commitment to each of the families they work with. They remain in contact with each school and family long after the student has begun their classes, ensuring valuable, long-lasting relationships are formed. When additional help is required, they are happy to help, drawing on their extensive network of professional partners.
SCHOOLFINDERS is proud to be recommended by schools, relocation agencies, companies, educational specialists, and families across Switzerland.
You can find out more about SCHOOLFINDERS via their website (www.schoolfinders.ch), by emailing or by calling their office on +41 79 961 16 15 / +41 79 437 61 11.