Article
Miele: Finding the right Vacuum Cleaner for you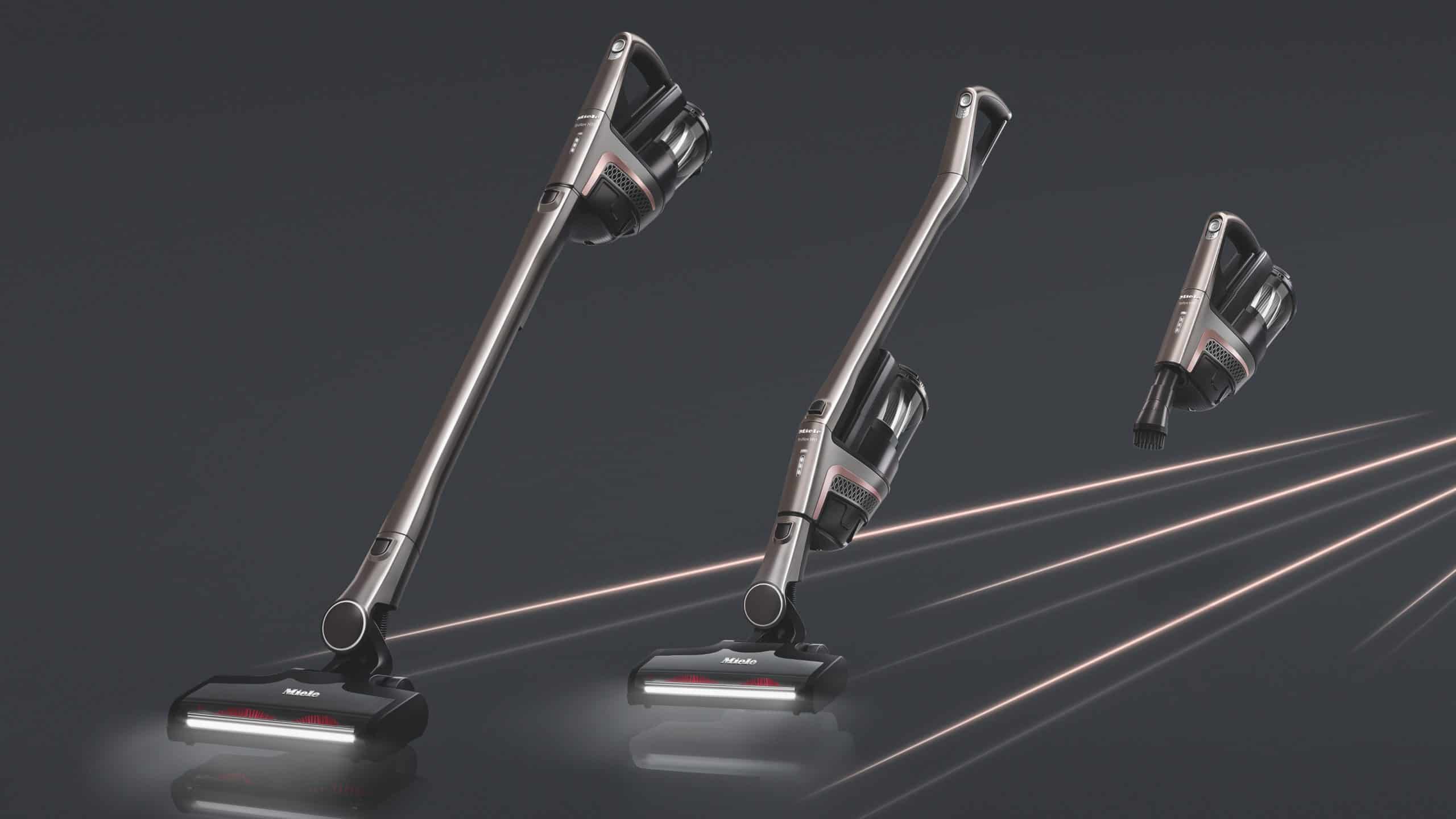 It can be hard these days to imagine life without a vacuum cleaner. Going back to sweeping floors and using a dustpan and brush seems unthinkable. However, as a result of this widespread availability, it's much more difficult to choose a vacuum cleaner when purchasing today. Today we have vacuums with bags, bagless, cordless, the Roomba. Even hand held vacuum cleaners!
Miele has been the market leader in floor vacuum cleaners for many years. It recently launched its first cordless vacuum cleaner. As the market leader, Miele aims to give valuable advice to consumers.
Triflex HX 1 – the flexible cordless vacuum cleaner
Due to its nature as a cordless vacuum cleaner, spontaneous cleaning of areas can be carried out easily and quickly. However, that's not to say that it doesn't hold up to bigger jobs. Longer operation is a dream thanks to the powerful battery that comes with the model. A particular advantage is the 3-in-1 concept, which offers a lot of flexibility. The PowerUnit forms the core, consisting of a motor unit, battery and dust box and can be converted and attached in different ways in just a few seconds. This makes vacuuming under the furniture or on the ceiling effortless. The PowerUnit can also be used independently. This makes the appliance a practical hand-held vacuum cleaner. 
The "HX1 Cat&Dog" model is especially suitable for a household with animals. This model has an electric brush equipped with LED light (BrilliantLight) and detects every animal hair, even in the darkest corners. In addition, the integrated HEPA Lifetime Filter removes even the finest allergens as the vacuum cleans the carpet.
The Triflex HX1 is therefore ideally suited to short cleaning sessions in between, for effortless removal of animal hair, and for vacuuming blankets or furniture, thanks to the flexible PowerUnit.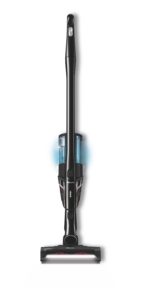 Scout RX2 – the independent vacuum cleaner
The suction robot takes all of the work out of vacuuming. I hear you ask however, "Does it struggle to clean corners and get stuck on furniture?" To this I say, no! The Scout RX2 has swivelling side brushes that make it easy to get into even the smallest corner. With its "3D Smart Navigation", the suction robot finds its way through every room without a hitch. The core elements are two front cameras that generate a stereo image that captures rooms and objects in three dimensions. This makes it easier to detect obstacles, calculate distances more precisely and detect and correct course deviations more accurately. In addition, the Scout RX2 is networked and can be controlled via an app that is available to download for free – giving you live control of your own four walls from anywhere. 
The Scout RX2 is therefore particularly suitable for people who would like to leave the vacuuming to someone else, but still want to be able to keep control over it.  
Classic C3 – the good old bag vacuum cleaner
Many people still rely on classic models of vacuum cleaners, and this is a prime example of a modern take on a classic. What is particularly important to most people is being able to change the bag without coming into contact with dirt. Miele's unique "Silence System plus" with additional sound insulation ensures quiet and relaxed vacuuming. In addition, this series comes with a full range of accessories from Miele which can also be used to clean dust from upholstery or joints. The telescopic tube can also be pulled out intuitively to the desired operating height, making the vacuum ergonomic and comfortable for all users. Finally, a big added bonus is that often this kind of vacuum is a little cheaper!
The bag vacuum cleaner is therefore particularly suitable for people who want a specific operating height, don't wish to come into contact with dust at all and also want to spend a little less on a vacuum cleaner.
For all models and further information, please visit: www.miele.ch 
Find more articles like this here: www.internationalschoolparent.com/articles/
Want to write for us? You can submit an article for consideration here: www.internationalschoolparent.submittable.com