Article
Five Warming Winter Drinks — Swiss Style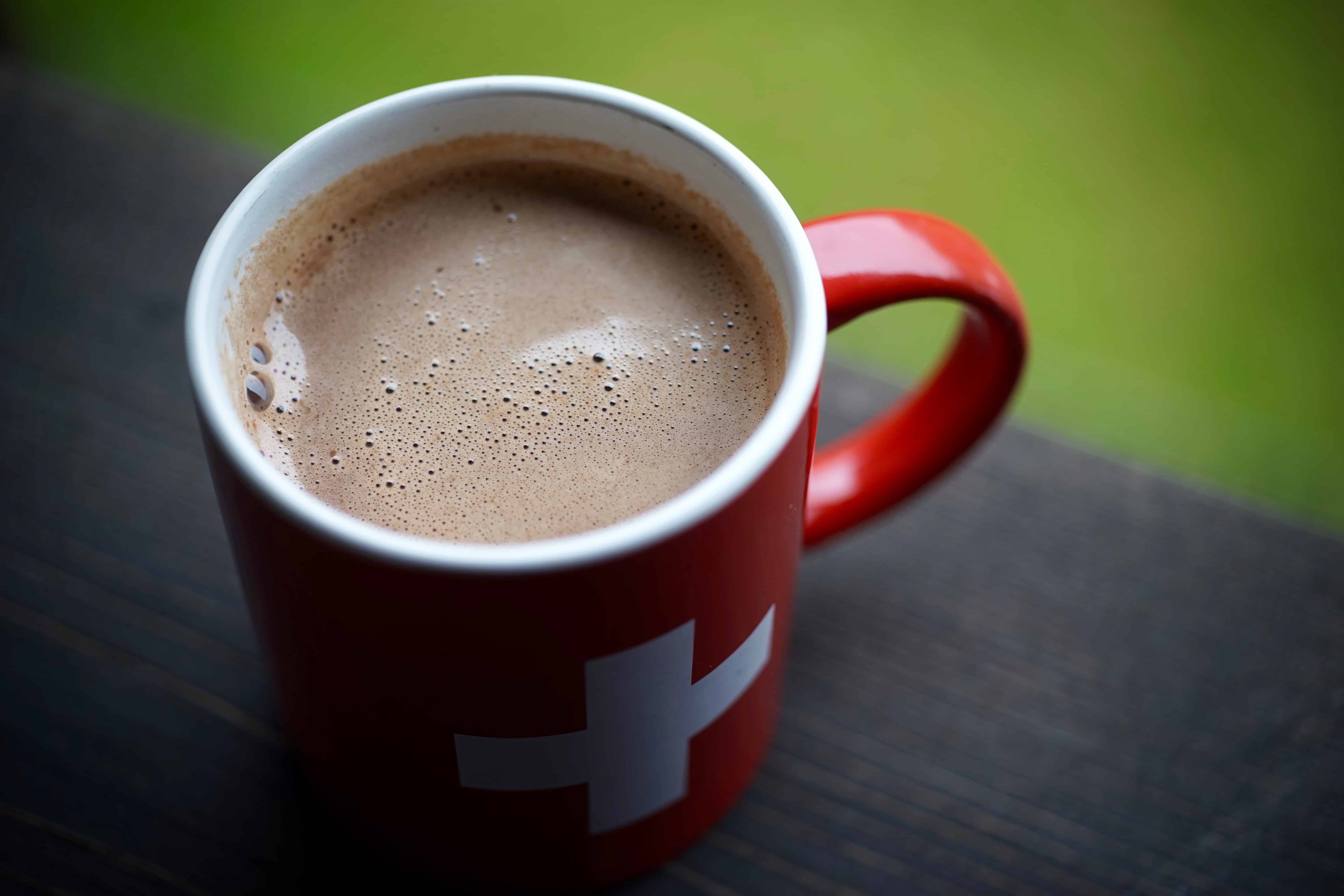 The Swiss not only have the perfect edible winter warm-up — hello fondue! — but they know a thing about winter warming drinks too. From boozy aprés-ski classics to hot, spiced apple juice, you're bound to find the perfect, liquid winter warmer for any occasion.
Hot Chocolate
The Swiss didn't invent the chocolate drink—the Mayans were already drinking their bitter brew centuries ago. But nowadays, who would you expect to make better drinkable chocolate than the Swiss? The addition of milk from happy, well-fed cows only serves to make creamy chocolate more luxurious.
A good hot chocolate can be rich and thick, almost tempting you to eat it with a spoon, or it can be slightly lighter, allowing you to drink it fast and warm up quickly. The best chocolate drinks demand using the best (Swiss) chocolate or cocoa powder that you can find.
Recipe
250 ml milk
40 g chocolate, finely chopped (I like a mix of dark and milk chocolate)
pinch of salt
In a small pot, warm about half of the milk over medium heat. When the milk is steaming, add the chopped chocolate and salt and whisk until dissolved. Keep whisking and add the rest of the milk. Warm to desired temperature, taking care not to let the milk boil.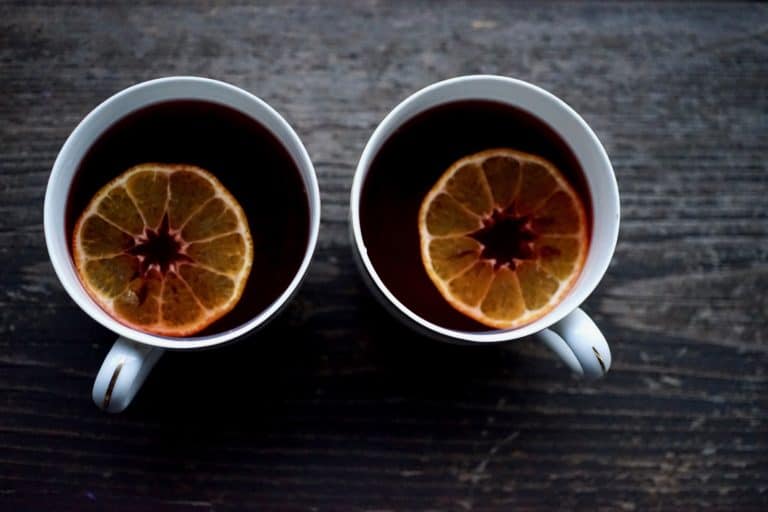 Hypokras
You can bet that any winter market you attend in Switzerland will have a stand selling Glühwein, hot mulled wine. The city of Basel has its very own version of the much loved winter drink, called Hypokras. This festive spiced wine is so beloved that it pours from the city's Dreizackbrunnen, a famous fountain, on New Year's Day. With a glass in one hand and a Basler Läckerli in the other, it's the perfect way to start the year off right.
Recipe
2 cinnamon sticks
3 slices of ginger
3 cloves
2 lemons, sliced
3 oranges, sliced
1 cup black tea
50 g sugar
a bottle white wine
a bottle red wine
Place everything in a large pot and warm over medium heat, making sure not to bring it to a boil.
Glühmost
Freshly pressed apple juice, referred to as Most in German-speaking Switzerland, is extremely popular in Switzerland in the fall. Most stems from at least the Middle Ages, when farmers would make vinegar and lightly alcoholic drinks with their apple juice. Apple juice naturally ferments after a few days, so it wasn't until until the early 1900s when pasteurization made it possible for the non-alcoholic version to be stored and sold at market.
In the winter, you can use either non-alcoholic apple juice, or boozy apple cider to make Glühmost, a warm spiced apple punch.
Recipe
2 oranges, sliced in rounds
1 lemon, sliced in rounds
3 cinnamon sticks
2 slices of ginger
4 cloves
2 star anise
1 vanilla bean and seeds, cut open and scraped out
1 litre apple juice or apple cider
Place everything in a large pot and warm over medium heat, making sure not to bring it to a boil.
Schümli Pflümli and Holdrio
Pflümli and Zwetschgen are both popular Swiss schnapps made from plums (eau de vie de prune in French) . Pflümli typically designates round plums, and Zwetschgen the oval variety. After cherries, plums are the most popular stone fruit for distilling in Switzerland.
Plum schnapps is an integral part of many beloved Swiss aprés-ski drinks—two of the most famous being Holdrio with rosehip tea and Schümli Pflümli, boozy, creamy coffee—so most restaurants have a bottle of Zwetschgen on hand.
Holdrio
a cup of rosehip tea
a shot of plum schnapps (Pflümli or Zwetschgen)
Schümli Pflümli
a cup of coffee
a shot of plum schnapps (Pflümli or Zwetschgen)
top with lots of whipped cream
By Andie Pilot
About the Author
Born in Canada to a Swiss mother, Andie Pilot has many happy memories of time spent in her Bernese grandmother's kitchen. After training as a pastry chef in Canada, Andie moved to Bern, where she started the website Helvetic Kitchen in order to share her love of Swiss cooking with her friends in Switzerland and around the globe. The Helvetic Kitchen cookbook was published by Bergli Books in 2017, and her new book, Drink like the Swiss, in 2018. Find out more at www.helvetickitchen.com
Read more articles here.
More from International School Parent
Find more articles like this here: www.internationalschoolparent.com/articles/
Want to write for us? If so, you can submit an article for consideration here: www.internationalschoolparent.submittable.com