Article
Flirt with some new foods this summer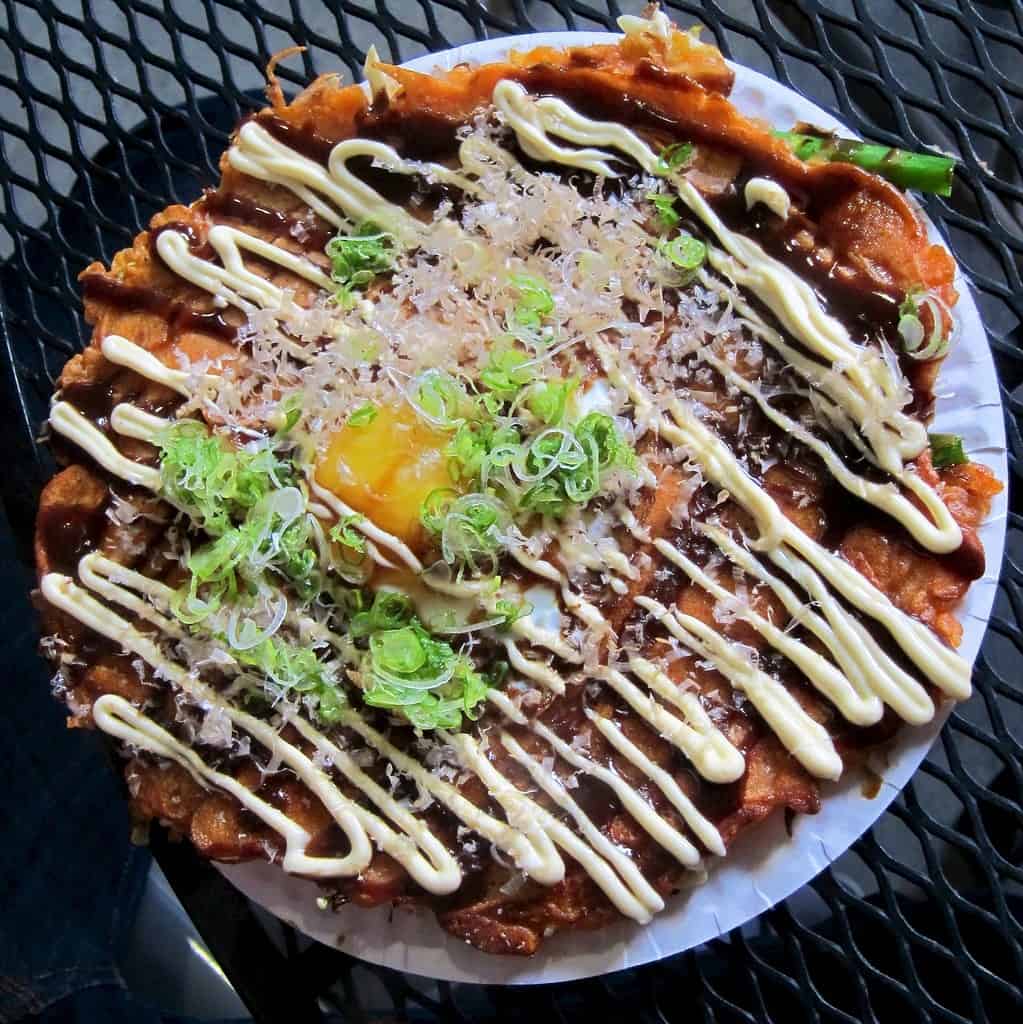 I just love trying new foods. I largely have my parents to thank for continually introducing us to different flavours. Growing up in rural Australia, we certainly had our fair share of lamb steak and three-veg. But with Bircher-müsli for breakfast (or sometimes dinner as used to be the tradition!), "Biscuits de Noël" at Christmas and fondue in winter, my father kept a little taste of Switzerland – his country of origin – alive in our kitchen. I can still hear the neighbours exclaiming: "Cheese soup is all we're havin'? Where's the steak?!".
As for my mum, she bonded with people over food. She learnt to cook a range of Indian, Indonesian, and Thai dishes from colleagues in Switzerland and Australia who soon became fast friends. The effect on my life was clear as I moved around and met people from different cultures who were amazed and delighted that I knew and enjoyed lesser-known favourites from their homes. I'd usually reply, "Well, my mum had a friend from…". Invitations for dinner quickly followed, often developing into firm friendships – and the opportunity to add more recipes to my favourites!
Living abroad often means letting go of edible family favourites from "home", or they become a rare treat. What are you missing? Reese's, Yorkshire tea, vegemite, peanut butter, different tropical fruits, special herbs, spices and sauces? Leaving behind those familiar flavours can be challenging to digest, for you let alone your children. But a huge part of making a new country home is discovering what its food culture has to offer. What's more, the international school environment is a great place to share and learn new recipes! You may be surprised how quickly this can lead to new friends too.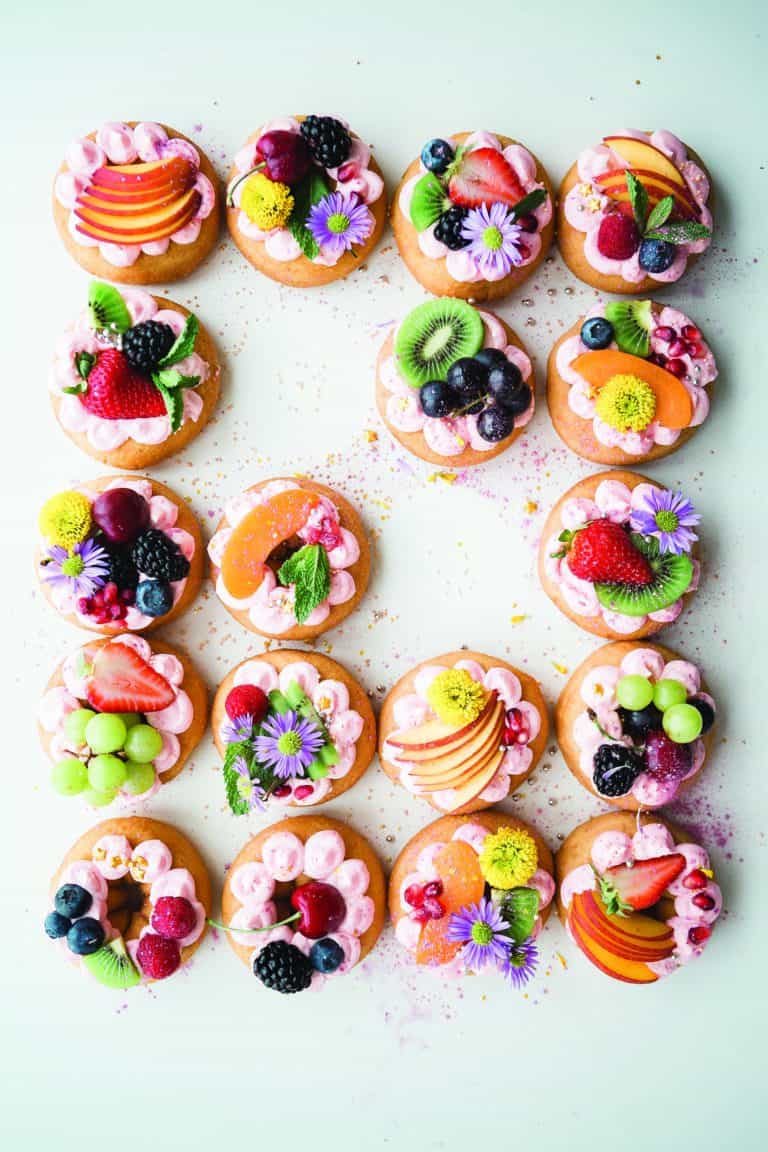 Learn your new home's culture and history through its food
When settling into a new country, food is key to connecting with the culture, and it also gives a fascinating insight into its history. Have you ever considered that, while Switzerland is today a wealthy country, its lack of food variety indicates a very humble past? With cheese, cured meats and potato the basic ingredients of most Swiss specialities, it's clear that a majority of Switzerland historically interchanged very little with other cultures, nor did the geography allow them to experiment much with different fruits and vegetables. In October in Fully, there is a fascinating festival about the history of chestnuts in the area:
The Fête de la Châtaigne. The trees were planted around 1200 C.E. before potatoes or grains were introduced. Today, the 17 hectares that remain protect the community from rock and mud slides. I would never have thought to take a tour about chestnut trees, but honestly, it is one of my most memorable in Switzerland. The guide was charming and passionate and the history remarkably interesting. I see why the community fought hard to keep their chestnut trees!
For those in German-speaking Switzerland, why not try a Food Trail this summer?
The trails combine a scavenger hunt with a tasting of a half dozen or so local specialities – a family activity guaranteed to be fun and delicious! Don't think you speak enough German yet? The beautiful city of Saint-Gallen is holding tours in English. Be open-minded at the market.
When you move to a new country the supermarket and even the local market, is an adventure in itself. Before going to the open-air markets in Europe, I never knew there were so many varieties of tomato, or that strawberries could indeed taste so sweet. Find out where and when a fresh-food market takes place near you and make a point of going as a family. Take advantage of your foreigner's ignorance to ask questions about how to cook a vegetable you've never seen before. Modelling this curiosity to your children is a powerful way to invite them to overcome timidity when faced with newness. The market is also a great setting to discuss where the food is coming from. Is it locally grown, or imported from within Europe or abroad. Are the prices higher or lower at the market as compared to the supermarket? Is it worth paying a little more for locally grown produce? Make the experience into a bit of an assignment for your kids – especially if you've recently moved and you're still getting your heads around a new currency!
Try some new recipes
This holiday, why not try aim for one new recipe per week. If your children are old enough, send them out on a challenge to find the ingredients. Reading the recipe, pondering the quantities, daring to ask for a product they can't find and dealing with the cash are all life skills that will serve them well in the future. For the little ones, simply involve them in the recipe-choosing and preparing certain ingredients. In the last Spring edition of the International School Magazine, Andie Pilot shared "5 Swiss recipes you probably haven't tried yet". The Papet Vaudois is a particularly easy dish to prepare. Quick, filling and tasty, this might be a good one to try! You can find the recipe on the International School Parent website. Otherwise, what international recipes are your children raving about? What do their friends eat that they'd like to try? I'm sure that at every Kermesse or other school festival there have been international foods you and your children have particularly enjoyed. Some dishes definitely take some time to prepare. But don't let that put you off. Make an event of the more elaborate dishes. Prepare them together on weekends or special occasions and they might even become a family tradition. A fun way to get everyone introduced to the cooking process is to take a cooking class together. One of my highlights in Geneva was a patisserie class at "Les Ateliers", and the establishment has since grown to offer a wide variety of sweet, savoury and kid-friendly classes.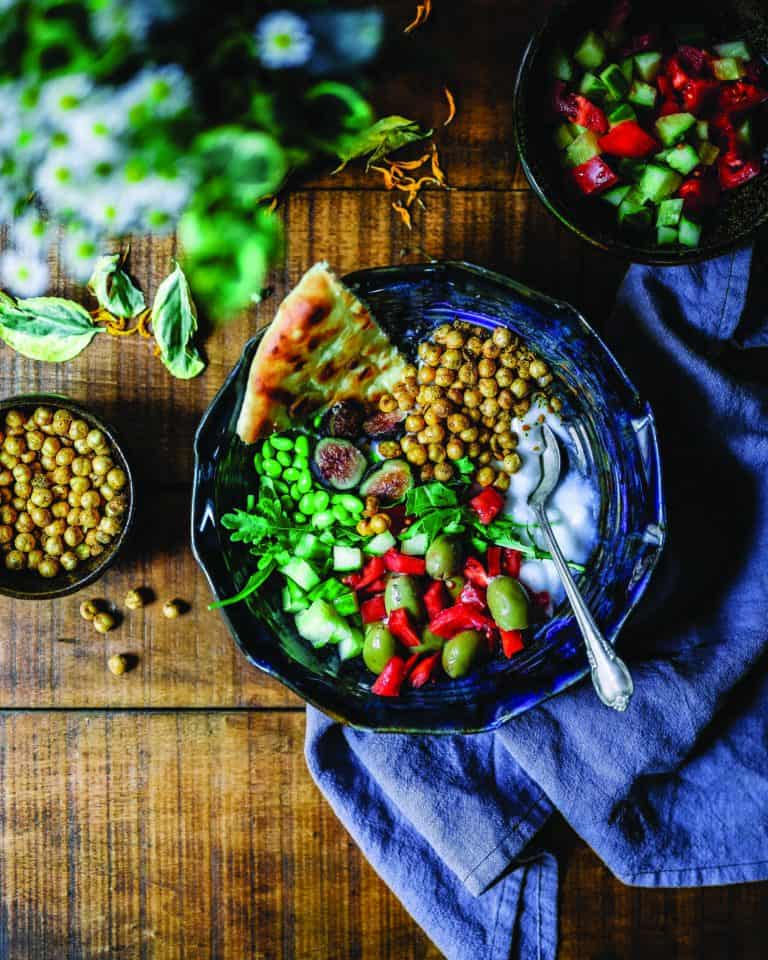 Foster friendships through food
Being open to at least trying something new has opened so many doors for me into people's homes, for the fresh goat "Nyama Choma" in Kenya, "Mansaf" in Jordan, and a special Romanian soup made from rooster's… well I'll leave that to your imagination! Not all of these, have made their way into my list of go-to recipes, but some like Borscht (a to-die-for Eastern European beetroot soup) or Okonomiyaki (a Japanese omelette/frittata that's an ultimate comfort-food) are now easy-to-make staples I turn to regularly. I've met a lot of people on my travels, but those I've shared a special meal with are faces I
haven't forgotten, and moments I look back on with particular fondness. Modelling an appreciation for trying new and different foods will teach your children this simple key to unforgettable experiences and relationships as they grow up to travel and study and work abroad. And in the short-term, it's also a great way to make new friends in as you settle into your new home. So, who have you been dying to ask for a recipe? What "weird" food has your child come home talking about that maybe you could all give a go? Has someone expressed a curiosity for your native dish that you could invite them over to try? Or perhaps even help cook?
Develop curiosity and confidence in cooking this summer!
A curiosity for cooking and eating good food – as well as learning where food comes from – should be considered an essential part of growing up. The summer holidays are a great time to take a next step in getting your children involved in recipe planning, shopping and cooking. You're probably still working, but they have a little more time on their hands. What better opportunity to take those next steps towards food independence! We can all hope that by the time the next academic year starts, the younger ones will be able to help out and the older ones might even be cooking a dish or two. So use these summer holidays to build your list of go-to recipes and get your kids familiar with them. After a hard day at work, cooking dinner is not everyone's favourite activity. But resist the temptation to rely on pre-prepared meals. With a little bit of planning, there are plenty of fresh and nutritious dishes that take very little time at all, especially with a few helping hands. And on a deeper level, this curiosity and appreciation of food will be nurturing an open-mindedness, and sense of human interconnectedness that I'm sure will bring many beautiful experiences to your child in the future.
—————————————————————————————-
A simplified Okonomiyaki Recipe
When I'm short of time in the evenings, my go-to dish is "Okonomiyaki". I have my Japanese room-mate from university to thank for what is now a family favourite. Okonomiyaki's basic ingredients are eggs, flour, water and cabbage. But it's a very versatile dish since "okonomi" means "what you like" and "yaki" meaning grilled. You can add meat or seafood or other vegetables. Perhaps you top it with bonito flakes or bacon, spring onion or seaweed. You can find Okonomiyaki sauce in most Japanese/Asian stores but if not, topping with a little mayonnaise still does the trick on its own. Buy a couple of big cabbages, and they'll stay fresh for weeks in the fridge so you can always have the ingredients on hand ready for a lazy evening or when you get home late.
Ingredients for one person:
1 egg
~50g plain flour
~50ml water
a handful of shredded cabbage
a dash of soy sauce (to replace salt and the special Japanese stock)
chopped spring onions
4-6 slices of bacon
okonomiyaki sauce
mayonnaise
Method:
1. In a large bowl mix the flour, water, cabbage, soy sauce, spring onions and lastly the egg. The mix should be quite wet, but the excess liquid shouldn't be evident if you tilt the bowel.
2. Add the mixture to a lightly greased frying pan, on medium heat, shaping it into a circle.
3. Criss-cross the slices of bacon on top.
4. When the edge seems to be cooked, flip the okonomiyaki and leave to cook for 5-7 minutes – usually, if the bacon is ready, the okonomiyaki is ready!
5. Put onto a plate and criss-cross okonomiyaki sauce and mayonnaise over the top.