Article
Futures & Options – Somerville College Oxford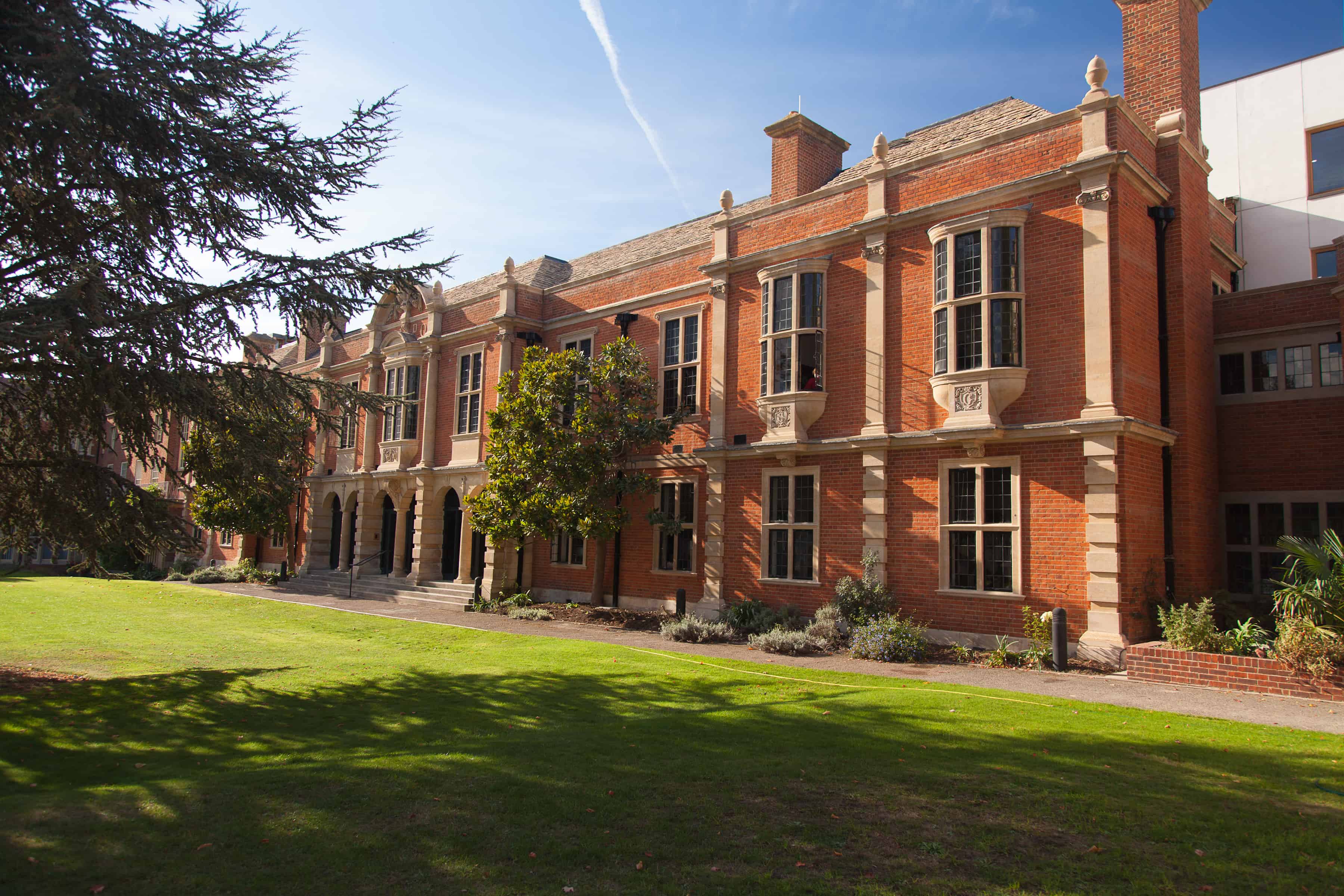 "If you want to change the world, come to Somerville."
As students start to contemplate University applications, Claire Cockcroft talks about life at Somerville College, part of Oxford University, where she's returned 25 years after her Biochemistry degree to direct a new scholarship programme and spearhead activities to prepare students for life after University. Somerville is a trailblazer. The College was founded to include the excluded, created for women when they were barred from Oxford University and for people of diverse beliefs – it was the first non-denominational college in Oxford. Opening its doors to male students in 1994, the college's inclusive ethos has grown even stronger. At Somerville, you'll meet a community that's diverse, international and openminded. Across the University, international students make up about 43% of the 24,000 strong student body, about 20% of these are undergraduates. You'll discover a culture that's intelligent, hardworking and ambitious, but one where you are encouraged to get involved with things outside your study. Whether it's football, photography, badminton or baking there's a society for you.
APPLYING TO OXFORD
The University of Oxford is made up of a variety of academic departments and 38 colleges dotted throughout the city centre; it's not a traditional 'campus'. While the University departments provide the lectures and laboratory classes, most of the teaching takes place in the colleges, in the form of weekly tutorials with one or two students. The colleges are hubs of vibrant intellectual life, with seminars, panel discussions as well as interdisciplinary events and performances through the year. From medieval European literature, medicine and modern history to understanding the depths of the oceans, linguistics, 'Big Data' and 'Sleep Medicine', our academics are pushing the frontiers of their fields. Each summer the college opens its doors to prospective students with Open Days linked with University departments. It's a great chance to get a feel for the colleges, to meet tutors and chat with current students; the next Open Day is on 14th September 2018 with others planned for summer 2019.
Hazel Ferguson, who graduated from La Châtaigneraie in 2017, is currently studying history at Somerville. "Having attended the Oxford Open Day in June 2016, I would urge others to do the same," she said. "Despite all of the online information, and the Student Union's insightful online alternative prospectus, walking around Oxford's historic buildings and colleges, and seeing the vast availability of resources and opportunities only confirmed my desire to study here. Visiting is the best way to gauge what living in Oxford as a city would be like, as well as how you feel about the different environments inside the colleges, as there are many to choose from. Open Days also provide prospective  students with the opportunity to experience lectures, specific subject tours, and even to talk to the tutors and current students themselves."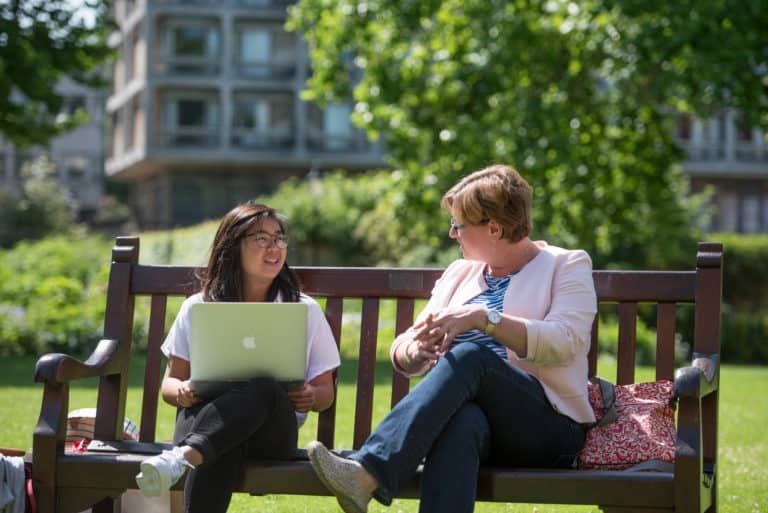 SOMERVILLE COLLEGE LIFE
Our quad is a beautiful green space where open-air tutorials are held on sunny days. Unlike many Oxford Colleges, you can walk on the grass anywhere you like at Somerville and this reflects an ethos and atmosphere that are friendly and egalitarian. It's a community that's big on openness and small on hierarchy. Somerville boasts one of the largest library collections in Oxford; students have over 100,000 books at their fingertips, so you might never need to buy your own textbooks. Whatever your subject area, this extensive resource is open 24 hours a day to support your study needs.
Studying for a degree can be challenging at times, so having somewhere to relax and know there's support is important and at the heart of the college's values. Our welfare support is first rate, with access to professional counselling, trained peer supporters and dedicated provision if you have special needs. There's more to college life than study; our students combine learning with sport, music, volunteering and more. The Junior Common Room (known as the JCR) is like a mini student union, arranging everything from political discussions to sports fixtures, concerts and baking competitions. There is an on-site gym which can be used for an annual fee. Every week in term time there is a formal dinner in hall when students dress smartly, and an annual formal dinner for your subject.
Somerville offers a generous range of scholarships – such as the Margaret Thatcher Scholarships and Oxford India Centre Scholarships – as well travel grants. The newly established College Development Awards were designed to give students financial backing to pursue an innovative business idea, academic project or volunteering opportunity and bring a positive impact to others.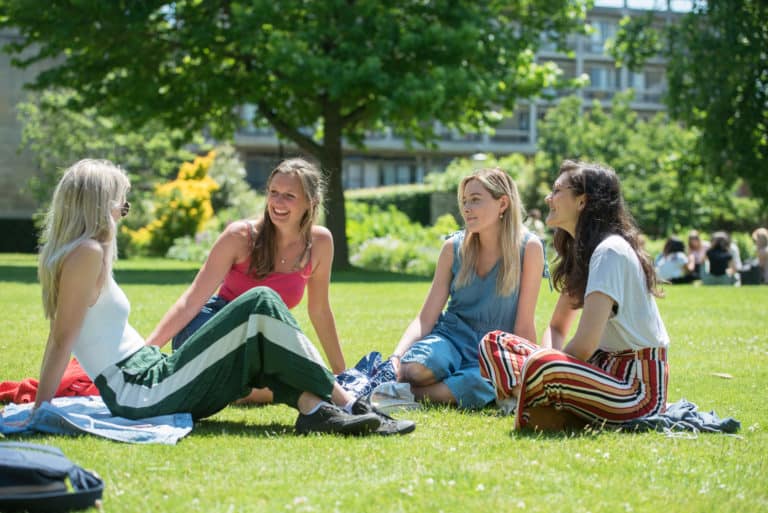 BROADENING HORIZONS
A unique offering at Somerville is its student Development Programme, a series of seminars supporting academic development, enriching students' transferable skills, providing careers advice, internships and mentoring opportunities. Writing workshops, presentation training, interview skills, interdisciplinary performances (music, literature and science), resilience and mindfulness sessions are just a few of the extras on offer.
Students are encouraged to apply for the annual Development Awards competition, which has provided them with funding to support unpaid volunteering opportunities around the globe, attend academic conferences, undertake research internships or conservation projects overseas and to take a comedy show to the Edinburgh Fringe. The awards aim to help students strengthen their CV and enhance their academic development while developing their organisational skills and having fun.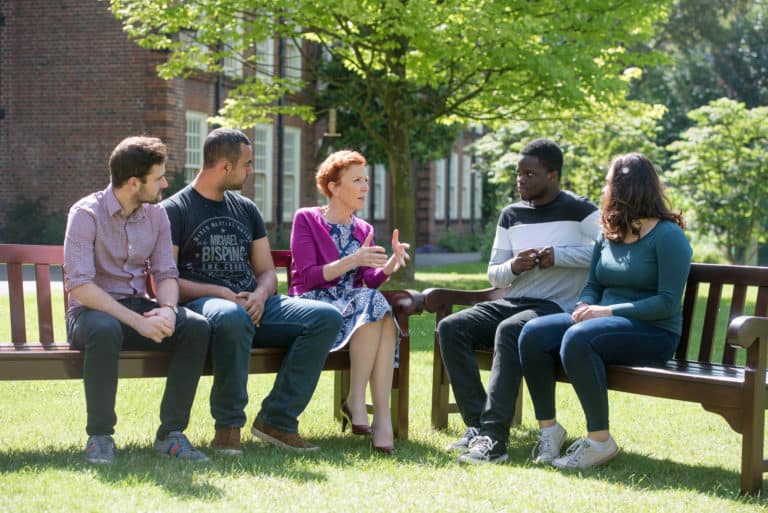 LIVING SPACE
Somerville is one of only three Oxford colleges to provide on-site accommodation for all undergraduates throughout their course. The College is next to the Mathematical Institute and some significant departments, including Physics and Engineering. There are plans for a new Humanities Complex future to the college, which will be home to faculties including History, English, Theology and Philosophy — facilitating interdisciplinary and collaborative work. There will also be a library, space for art exhibitions, films and musical performances and cafes. Beyond the college walls lies Jericho, a stylish Oxford neighbourhood with an art house cinema, bustling cafés, pubs and restaurants. And if it's green spaces you're after, the picturesque Port Meadow and the University Parks are a stone's throw away.
INTERNATIONAL SCHOOLS' ALUMNI AT OXFORD
Hazel Ferguson
Hazel Ferguson, former student of La Chataigneraie, has just completed her first year reading History at Somerville College. She explains how the Oxford Tutorial system works and how the collegiate environment has fostered friendships, interdisciplinary learning and opportunities to pursue hobbies and new interests.
How did you find the learning transition from school to University?
Coming from the International School of Geneva and the International Baccalaureate programme, the style of learning at Oxford marks a big change. The shift in focus from six subjects to only one in the English system means that passion for your chosen course is necessary for the degree to be the most fulfilling and enjoyable experience.
What's unique about Oxford's Teaching System?
Oxford's trademark tutorial system, consisting of generally hour-long discussions between an academic and around two students, usually after submitting a piece of work, can seem daunting before arrival, but prove to be the most engaging and valuable source of learning. Greater emphasis is placed not on the content of essays or discussions, although factual accuracy and knowledge of events and people are vital, but on the approach to these academic tasks, and the flexibility and development of students' thinking and analytical skills over time. The tutorial system not only helps to promote students as independent workers and critical thinkers but also stresses the value of collaboration and discussion.
What preparatory advice would you give prospective applicants?
I would recommend that they try to engage in similar conversations, particularly with teachers and fellow students at school. My university counsellor, Ben Colliard, was very influential in identifying this potential, and cultivating this approach as I went through the application process. This was a helpful preparation for my interview at Somerville.
What have you taken away from your first year at Oxford?
I am a great advocate of the collegiate system at Oxford, as it allows students to easily meet and interact with other pupils from across all subjects and various years of study. Aside from living and working alongside each other, college societies and sports teams provide students with informal and fun ways to engage with each other, on a smaller scale compared to university-wide societies.
The breadth of opportunity is enormous: the diverse range of sports, clubs, societies, music groups, and extra learning courses means there truly is something for everyone and establishing further societies is welcomed. I have managed to continue my previous interests from school in basketball and football through sport at both university and college levels, and have also gained new interests in becoming a student ambassador for Somerville, as well as engaging in events with Oxford Women in Business and the Law Society.
Rosamund Akayan
Rosamund Akayan graduated from La Chataigneraie in 1993 and studied Jurisprudence (Law) at Somerville. She enjoyed a successful legal career in London before moving to practice in Australia, where she now lives with her family and enjoys theatre, reading, hiking, swimming and skiing when she gets a chance.
The International Baccalaureate's consistent workload and focus on independent study was excellent preparation for my degree at Oxford. But it also made me outward-looking. My international background had instilled a passion for working towards international cooperation, which led to me becoming heavily involved in and subsequently elected President of the Oxford branch of the international student organisation AIESEC.
After completing my Legal Practice Course in 1998, I trained with Norton Rose (with 6 months in their Singapore office), qualifying as a solicitor in their Corporate department in 2000. I loved the excitement of working on corporate transactions and found my experience of juggling essay crises with managing the AIESEC team at Oxford to have prepared me well for the requirements of the job.
I worked at Norton Rose until 2008 — with secondments to both ABN Amro and HSBC — before joining the legal team at Lloyds Banking Group, where I worked on the merger with HBOS.
After having children, I focused my career on legal precedent development, which allowed me to work more flexibly (with considerably better hours). I have worked in precedent development roles in the UK for HSBC and Lexis-Nexis and in Australia, where I now live, for Norton Rose Australia and now Bartier Perry. I also requalified as a solicitor in Australia, which involved studying part-time for 3 years and taking 6 further exams.
Throughout my career, I have found that my experience on both the IB and my degree at Oxford have enabled me to accept and turn my hand to whatever new challenges present themselves.
James Rosenfeld
James Rosenfeld left the International School of Geneva in 2008 to take up a place to read History at Somerville College. After gaining a first class degree, he joined the Investment Banking division of Goldman Sachs in London, having spent the previous summer interning at the firm. James returned to University for a Masters in Real Estate Finance at Cambridge, which paved the way to his current position in Real Estate Private Equity at the Blackstone Group.
HOW DO I FIND OUT MORE ABOUT APPLYING?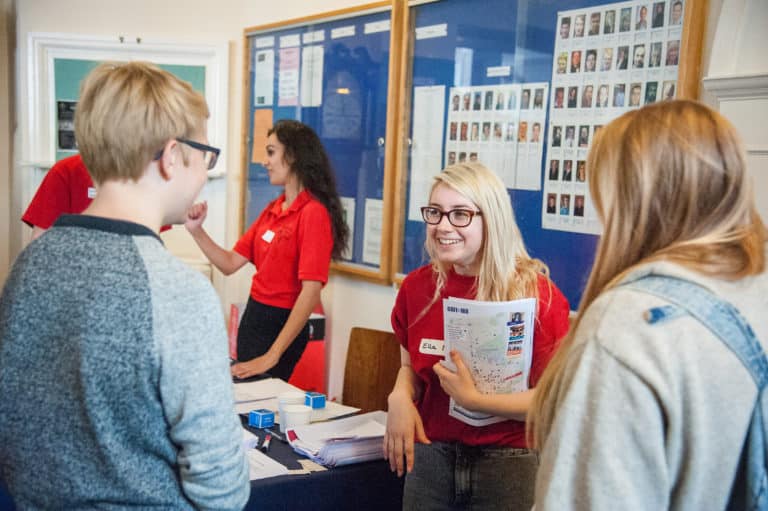 Are you excited about a subject and thinking of applying to Oxford? Choose Somerville and you will find academics who are leaders in their fields, a friendly atmosphere and one of the biggest undergraduate libraries in the University.
We welcome outstanding students from all backgrounds and welcome you to our Open Days, which take place in June and September each year.
You apply to Oxford in the same way as you apply to other universities, using the UCAS system. You can apply before you've done your final school qualifications, or afterwards, and we also welcome applications from those taking a gap year.
Further information at: www.some.ox.ac.uk/studying-here/how-to-apply/undergraduates
Contact our Access & Outreach Support Officer for further information about Open Days in 2019.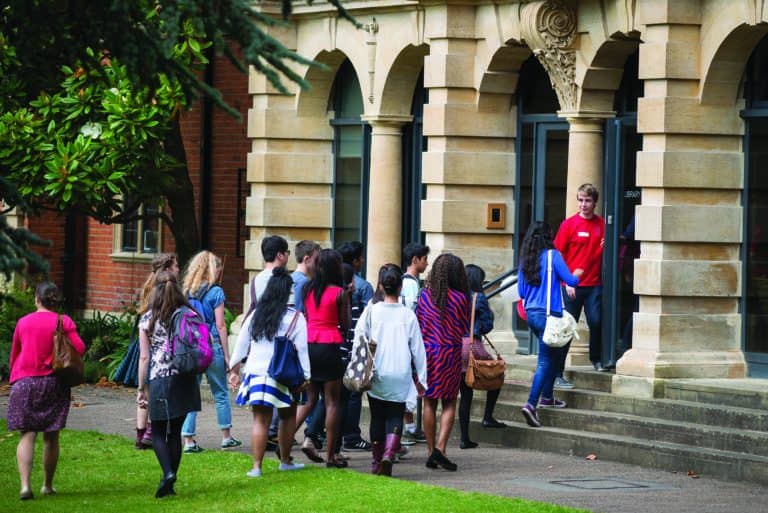 FUNDING YOUR STUDIES
We believe that no-one should be deterred from studying here for financial reasons. By offering financial assistance, we aim to bring together some of the brightest minds from around the globe to
experience higher education at one of the leading institutions in the world.
One in five of our undergraduate students receives a bursary and in addition, meals and accommodation are heavily subsidised, reducing the overall cost of your time here. Somerville offers
fully-funded scholarships, awarded on merit, that allow students to graduate debt-free. In all, we spent just under £0.5m last year supporting students.
THE THATCHER SCHOLARSHIP PROGRAMME
The Margaret Thatcher Scholarship Trust (MTST) was established at Somerville College in 2013, creating a living legacy to one of the leading global icons of the modern political age. Over the past five years, friends and supporters of the late Lady Thatcher have secured an endowment that will fund up to fourteen scholars at her alma mater at any one time in perpetuity. The Thatcher Scholarships are open to candidates studying at any degree level, from undergraduate to masters and doctoral studies. The scholarships fully fund students for the duration of study — regardless of nationality, gender, race, religion or financial background — covering University fees, college fees, living expenses and travel costs. More information on the Thatcher Scholarship Programme can be found on the Somerville website. www.some.ox.ac.uk/research/about-mtst/
ABOUT THE AUTHOR
Dr Claire Cockcroft is the Programme Director of the Margaret Thatcher Scholarship Trust. Armed with a Biochemistry degree from Oxford, she's worked in a variety of roles — research, setting up a Masters Programme for entrepreneurial scientists, directing communications and designing science exhibitions for a biomedical campus — but above all, has a passion for mentoring students. A science degree opens more doors and diverse careers paths than she realised as a student.
After reading Biochemistry at Somerville in the '90s, Claire pursued her scientific dreams with a PhD and post-doctoral research in plant molecular biology at Cambridge, having been inspired by plant biotech lectures in her 4th year option. After deciding to hang up her lab coat in 2001, Claire pioneered a cross-disciplinary Masters Programme in Bioscience Enterprise at Cambridge aimed at bio-entrepreneurs and future leaders of the life science sector. Many of these students have gone on to set up companies, work in Intellectual Property or manage early-stage companies.
A Media Fellowship at The Guardian, and experience as a freelance science writer, catalysed a career transition into the world of science communication. In 2005, Claire joined the Babraham Biomedical Research Campus in Cambridge. As Head of External Relations, she was responsible for writing scientific press releases and corporate reports, liaising with the media and devising PR strategies for the campus, home to over 40 life science companies as well as a world-leading academic institution. Ever passionate about scientific careers, Claire set up a Science & Society Programme delivering science activities for schools and summer research opportunities to provide students with insight into STEM careers as well as alternative careers on the fringes of science.
Claire returned to Somerville in 2016 to direct the Margaret Thatcher Scholarship Programme and create a programme of academic and personal development events for all college students. If you're interested in science careers and opportunities at Somerville, please contact Claire at: or  for details of Open Days.
Read more articles here.