Article
Getting ready for the classroom of the future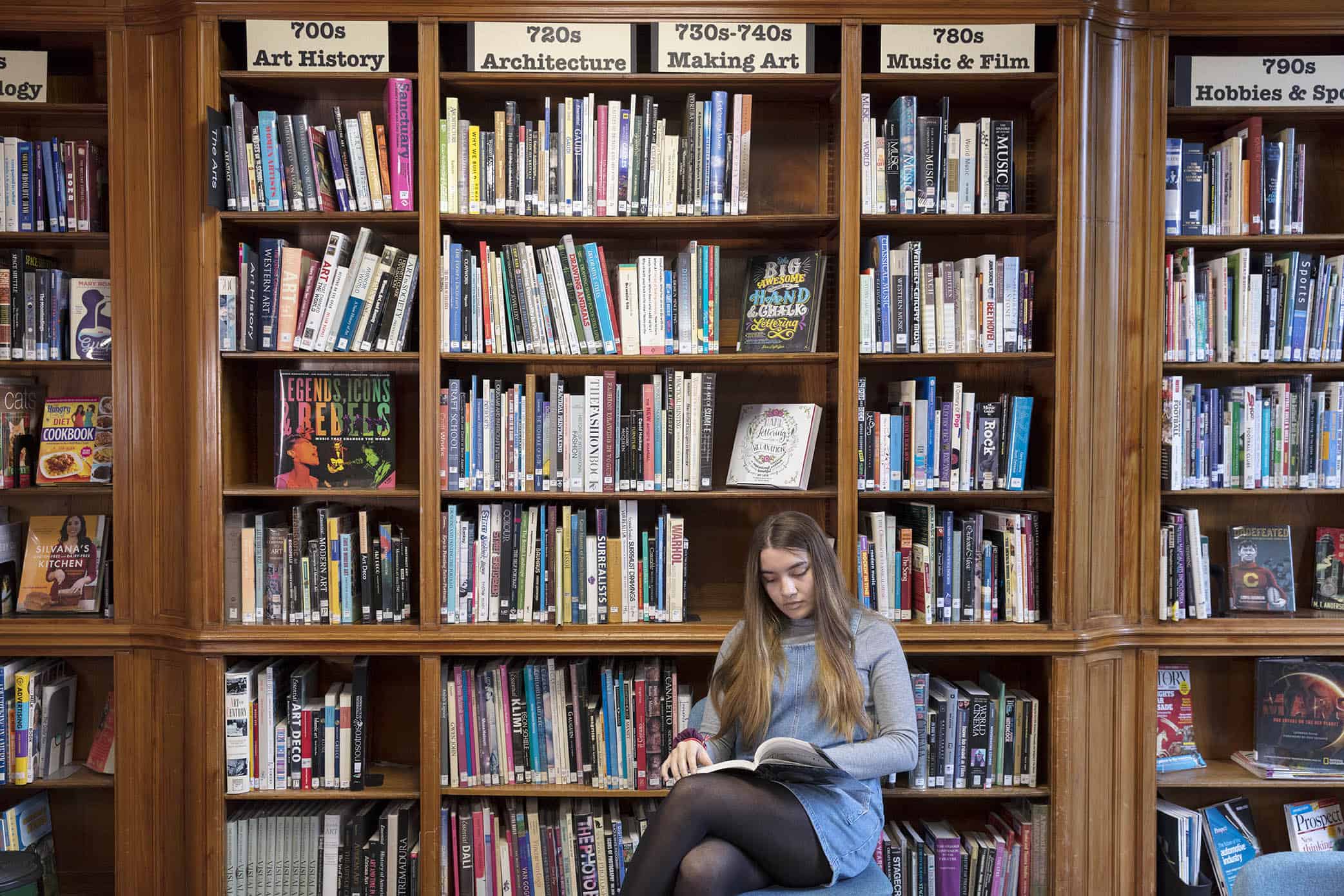 The Benefits of a Blended Learning Model
The impact of coronavirus has turned the world upside down. For education, it has been undeniably disruptive, but amidst this disruption, the pandemic has also been an accelerator for rapid, positive change.
As we have been catapulted into this sometimes-strange new world, educators around the globe are being forced to consider how the changes that are happening now, in response to current challenges, will transform the way we teach and learn going forward. What will the future of school life look like?
From teachers and school leaders, to parents, students and siblings – since lockdown began, we have all been required to be more flexible and adaptable than ever. An urgent and important adaptation has been the move towards online education delivery, which reflects a type of blended learning. Blended learning is a model of education which 'blends' where and how learning happens between online at home, and in person at school. Over the past couple of months all learning has been completed at home, but, as we enter into an uncertain future, it's clear that, for all types of school all over the globe, introducing a model of blended learning has the potential to be a key to ensuring sustainability, and continuity, of quality education. Adapting our approach, and building our teachers' competencies in this style of blended learning, is going to be critical both now and for many years to come.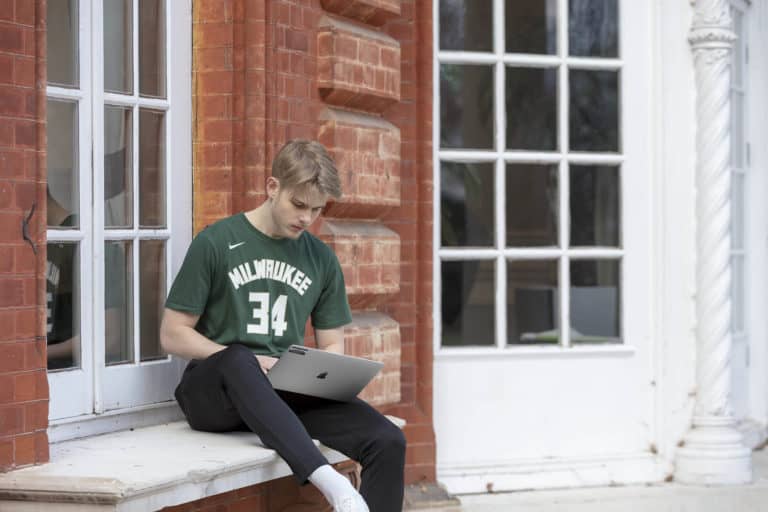 This adaption however, should not be seen as a negative. This model of education offers incredible and exciting opportunities to revive the way we teach and learn, and can help bring our education practices well and truly into the 21st century.
Schools have been using variations of blended learning techniques for some time now. A "flipped classroom," for example, is a variation on blended learning in which students are introduced to a concept at home and practise working through it at school with the teacher (that is, home is for 'teaching', and school is for 'homework)'.  In a blended model, learning happens both online (at a distance) and at school (in person) together in a unified instructional design. Online activities do not take the place of face-to-face instruction; instead, the two ways of delivering and interacting with the curriculum complement each other. They truly "blend" to create an enriched and more personalised learning experience – often driven by students' own choices and changing needs. 
For example, in a blended learning classroom teachers will provide tools and learning assets (such as instructional videos, tiered assignments and digital applications) – and students use them to advance their skills and understanding. That advancement happens in the classroom with their peers, and at home independently. In this blended model, as students are introduced to new ideas through multi-media tools and activities online, teachers are better able to support them on a more individual level, flexibly grouping students based on their pace and interests.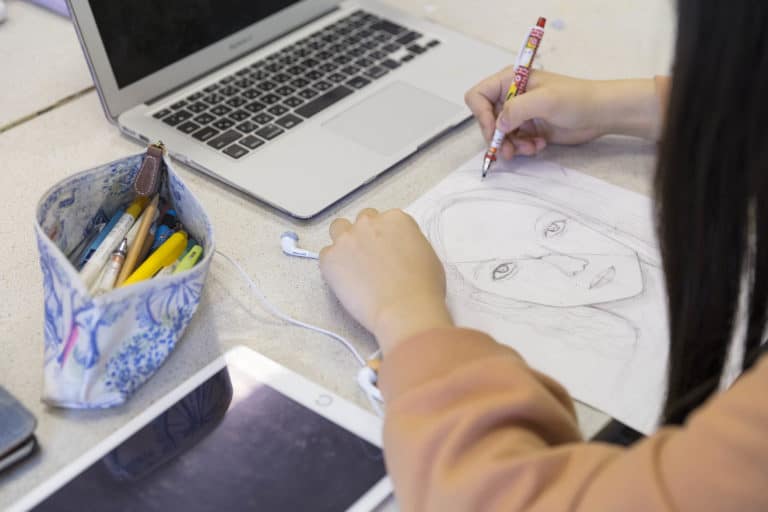 While the blended learning model allows more flexibility in how teachers teach and how learners learn, this approach organically encourages students to take greater ownership of their own learning. Students are still supported by adults, but instead of instructing them with knowledge, teachers are encouraging students to construct their own understandings, uncover for themselves the best ways to learn, discover new ideas, and increase key competencies, such as critical thinking, problem solving and communication. This approach reflects the way students will undoubtedly work and learn throughout their lives. It effectively prepares them to be ready for the future world of work in which they will be increasingly responsible for their own learning.
Due to coronavirus, blended learning is likely to be a fact of life for the foreseeable future. But it's not only useful in a pandemic. Schools have been using this approach (to varying degrees and with a range of outcomes) long before our current crisis. But, schools with deep understanding and effective practices in blended learning were more easily able to pivot in response to the virus, and, as a result, schools around the globe are beginning to pay much more attention and critically evaluate its benefits in the modern world.
The blended model has the potential to re-shape how we teach and learn, so that we are ready for whatever the future throws at us, and so that our students are equipped with the skills they need to stay ready for their futures too.
About the Author
Dr Robert Harrison is Education Strategy Services Director at ACS International Schools. Robert grew up in the United States, where he studied and worked in religious, public and higher education, earning a PhD in Religion and Sociology from Duke University in 1991.
Until he joined the staff of the International Baccalaureate in 2010, he was a special educator, teacher leader and programme coordinator in a large and highly-diverse school system near Washington, D.C. From 2007-2014 he served as adjunct faculty at George Mason University's Center for International Education, where he taught advanced courses in curriculum design, assessment and action research.
Robert served as the IB's first manager for global education and in 2013 was appointed Head of Middle Years Programme (MYP) Development in The Hague, Netherlands. In that post, Robert was responsible for academic development of MYP eAssessment, as well as the worldwide implementation and evaluation of MYP: Next chapter. A frequent author and presenter on international and middle level education, he has been co-editor-in-chief of the IB Journal of Teaching Research. Robert took up the post of ACS Education Strategy Director in 2018.
More from International School Parent
Find more articles like this here: www.internationalschoolparent.com/articles/
Want to write for us? If so, you can submit an article for consideration here: www.internationalschoolparent.submittable.com