Article
Glion graduates share advice on carving a rewarding career path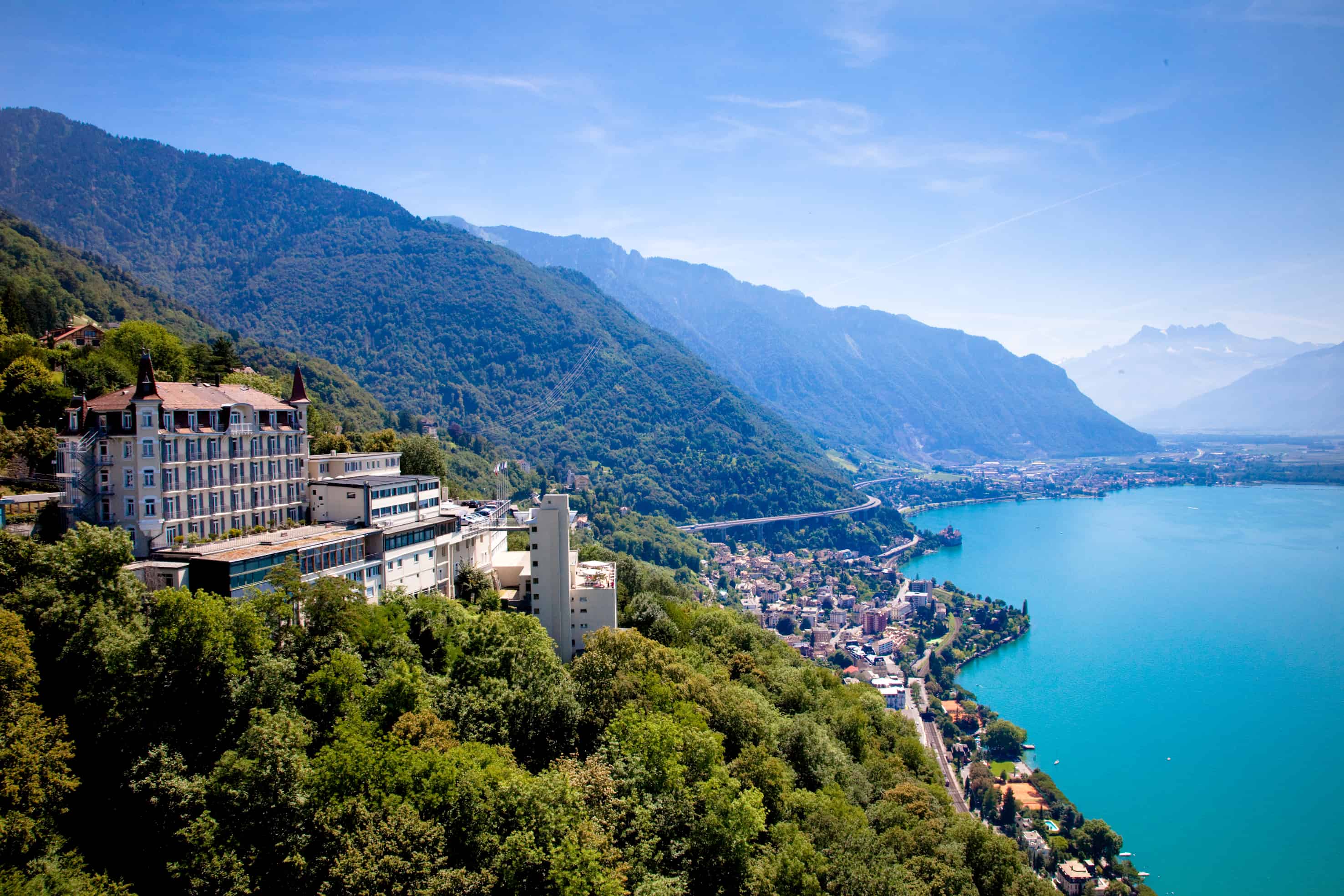 Graduates from Glion, Switzerland's prestigious school of hospitality management have discovered that a degree can open unexpected and rewarding pathways.
By International School Parent Editorial Team
Glion, overlooking Lake Geneva, is recognised as one the world's leading hospitality management schools.
Positioned just above the Swiss Riviera, with stunning views of the Swiss and French Alps and over 50 years of experience, Glion Institute of Higher Education (GIHE) offers a wide range of hospitality and event management degrees.
Glion was nominated as the 'Best Hospitality Management School' at the Worldwide Hospitality Awards in 2015 and also enjoys two additional campuses – in London and Bulle, Switzerland.
Glion's Bachelor's degree in International Hospitality Business immerses students in practical and theoretical learning centred around the hospitality industry.
The 3.5-year-long programme includes two semester-long internships and five semesters of teaching – spanning practical instruction in kitchen, service and rooms operations; through to digital marketing, finance and management skills.
And recent graduates of Glion have discovered that blending knowledge with practical experience can uncover unique and exciting career pathways.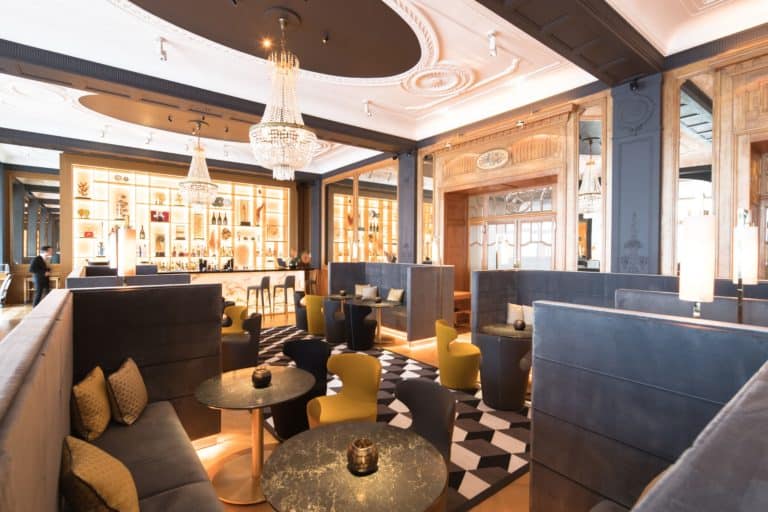 Glion in numbers
1,655 students.
96 nationalities.
90% are international students.
91% of students have a job offer on graduation, or continue studying.
Ranked no.1 worldwide for employer reputation*.
*(QS World University Ranking 2018)
'The undergraduate programme at Glion opens many doors', explained Gregoire Pittet, the university's Regional Admissions Manager. 'Our students enjoy a wide range of practical classes taught by industry professionals and take at least two internships while studying, so leave Glion with a strong idea about the industries they're heading into.
'For example, luxury goods companies increasingly recruit our hospitality students, because of their mix of management competencies, professionalism and soft skills.
'We now have over 100 companies that span tourism, finance, entertainment, events, health and luxury goods visit Glion each year to introduce their industry and recruit interns and graduates.'
Test-drive a potential career with an internship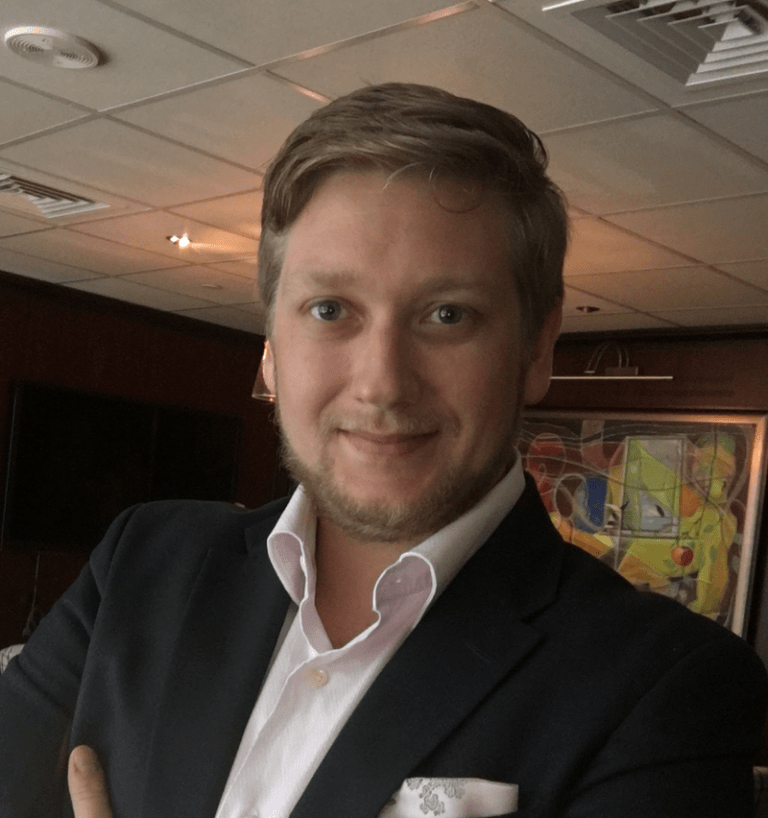 Graduates often get their first experience of a job after completing their studies.
After three years of hard work, it would be distressing to discover that an industry you've focused-on throughout your studies isn't as interesting or rewarding as you'd imagined.
But work experience can be a valuable way to discover whether a career pathway is a good match with your passions and preferences.
Vianney Mathonnet graduated from Glion in 2013 and is now a Director at Kappafrik Group – a Dubai-based private equity and venture capital focused on West Africa. He protects the interests of shareholders and works on deals to facilitate foreign investment, such as between publicly listed companies in Canada and power generators in Africa.
Vianney explained how work experience was instrumental in carving his career path.
'My first internship was in a 5* hotel in Malta. It was a beautiful property – but I didn't feel that being tied to a specific department and slow career growth matched my ambitions and interests.
'My next internship was in Guinea, Africa, providing services for mining sites in remote locations that were several days away by car. I really enjoyed it and saw there was huge room for growth and oversight.
'After graduation I joined a catering company, where I enjoyed the freedom to apply an entrepreneurial mindset and experienced rapid career growth and personal development.'
Think like an entrepreneur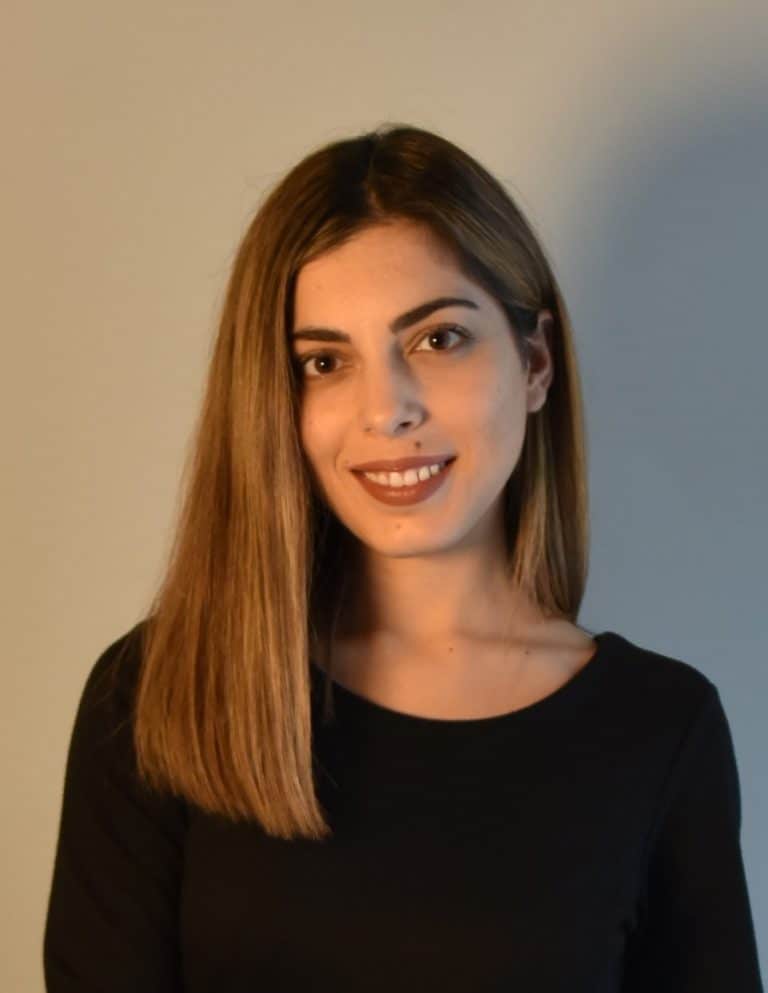 Entrepreneurship doesn't have a specific university course.
By constantly looking for opportunities to improve existing services and solutions, you could find an innovative business idea while studying any university course.
Christalena Vraila founded Mr Highline – a digital marketing and creative agency for the hospitality industry – shortly after graduating from Glion's postgraduate Hospitality Management course in early 2016.
Christina explained, 'At Glion I was selected for a 12-month management training programme at the Waldorf Astoria, New York. It was challenging and allowed me to experience several parts of the business, while holding significant responsibilities – which encouraged me to grow quickly.
'I realised during the programme that – for a 1,413 room hotel – managing social media accounts and reviews is a huge responsibility. Front office and relations often take care of this – but they aren't necessarily trained for the role and have other duties to perform too.
'Mr Highline is a one-stop shop for hotels and hospitality clients to manage their online presence – with services ranging from managing social media platforms like Facebook, Instagram and Twitter; to growth-hacking; to publishing content and building websites.
'We've built our own platform to track progress for our clients – which include the Novotel London in Canary Wharf and independent hotels around the London Paddington area.
Vianney and Christalena both praised Glion's promotion of entrepreneurial thinking.
'The entrepreneurial mindset was the most valuable skill I gained at Glion', expressed Vianney.
'You really can do whatever you want after Glion. I studied hospitality management – and now I work in finance. The teachers have a lot of practical experience and encouraged us to open businesses – reminding us that our classmates could be our future investors and clients.'
Christalena explained, 'We were asked to develop a hospitality business on our course – and ours was built around glamping (glamorous camping). We we encouraged to develop a business plan and consider how to sell it to investors from day one. This was challenging, but helped lay the foundations for building Mr Highline.'
Build your network, both online and in-person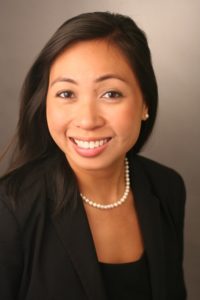 Your network is crucial for unlocking opportunities, throughout life – and university's a great place to start building it.
Trixie Parado graduated from Glion and is now the Fairmont San Francisco's PR Manager. She explained, 'Glion encourages you to build relationships and to view every event as an opportunity for networking. I think that's one of the most important lessons – and it heavily affects your success afterwards.
'Instagram has changed marketing so much. Also, Glion encouraged us to have a LinkedIn profile that's kept up-to-date – and they placed huge importance on building our resume throughout our studies.
Trust your instincts
If there's one thing that entrepreneurs from Richard Branson to Elon Musk agree on, it's to trust your instincts and pursue opportunities that motivate you.
And this starts at the beginning – when you choose your academic institution and course.
'Choosing a university isn't that easy', Greg explained. 'Perhaps you can pick a field of study by yourself; but you have to find the right learning environment for you as an individual – and websites and word-of-mouth are not enough.''Open days are the best way to find the right school for you. Seeing and feeling the campus is important, so go and spend a few hours at a range of universities. Your choice will be much more meaningful then, because it will combine tangible aspects like the course and opportunities, with intangible factors – like how you feel about the location, people and style of teaching.
'The environment in which you'll study is as important as the content; because if you feel good somewhere, you'll perform better.'
Christalena explained the value of planning ahead, 'When you're 17 it can be difficult to understand what you want to do with the rest of your life. I recommend you really explore your talents and ask yourself how you'd like to see your life in the next 10 years.
'List your strengths and aspirations. For example, do you want to travel for the rest of your life? Or, do you want to be in one place? Choose something that you find exciting – and which forms a strong base for your next step.'
Take pride in your presentation
Glion's graduates stand-out because they're trained to present themselves in a professional manner – and so should anyone who is seeking a job, or providing a customer experience.
'When someone greets you while wearing a clean, pressed suit and welcomes you into a hotel in a warm and professional manner, that makes such a difference', Trixie says.
'With competition like AirBnB, hotels have to offer a personalised service to stand out.
'Millenials, in particular, are looking for an experience. So, you can have the best hotel and amenities – but if your people don't differentiate you from anyone else, you're just a building.
'Not many schools teach you how to provide a 5* service – but Glion does.'
Challenge yourself and step out of your comfort zone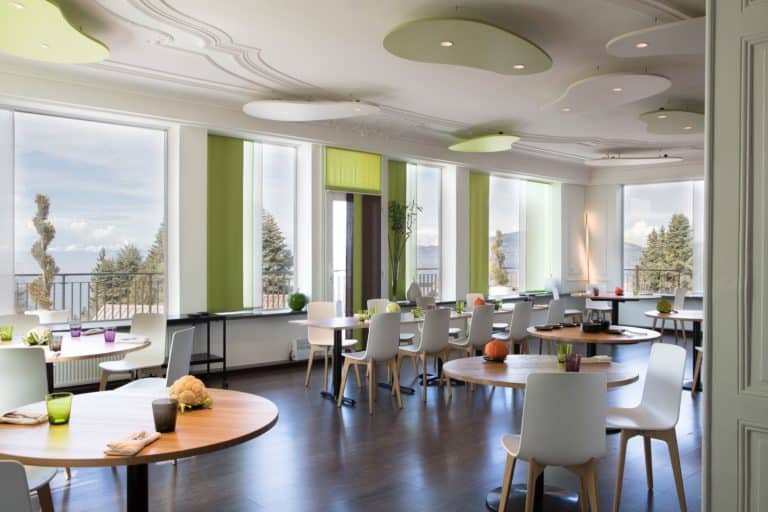 University is a fantastic opportunity to broaden your horizons and discover new ways of looking at the world. And meeting new people is the best way to do that.
'At Glion you get a fast-track in understanding cultures', explained Vianney.
'90% of students at Glion are international – so when we make friends, it's for life.
It's a strong bond, as we're all away from our families. And now, almost everywhere I go, I know someone from the alumni community who is there – in all range of ages.
'If you don't take the chance to work and study abroad, then you're really missing out. Education is the time when you really have the opportunity to try something new out.'
Make sure you choose a career you'll enjoy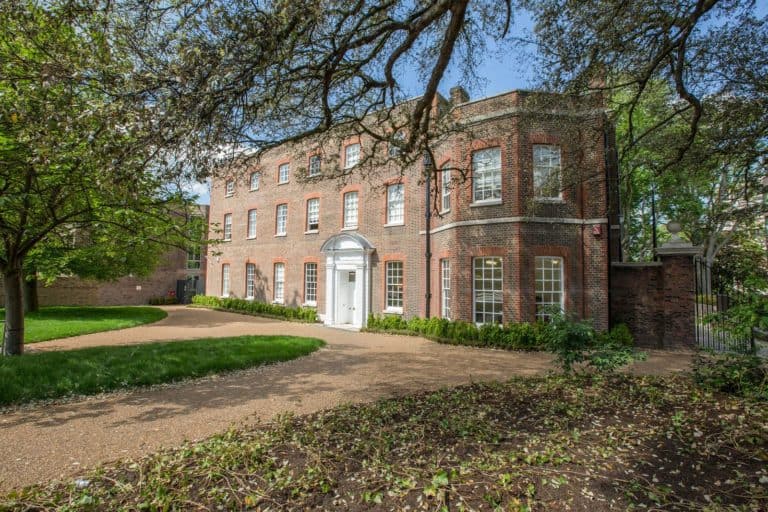 Successful people will always recommend you work hard – but that's much easier to sustain when you enjoy your profession.
Trixie says, 'I went into hospitality because I love to perform. I love to be on stage and enjoy singing and dancing. So for me, it's about making sure that people have wonderful experiences. Hospitality allows me to combine my passion for entertaining with food, great people and wine.
'If you don't have a passion for people, hospitality can be tough. You're looking after a large number of guests – so if you don't have that passion, you could struggle. But if you love what you do, then it's definitely worth it.
She explained, 'Everyone in my family is in medicine – and I had no idea I would attend a hotel school. But my parents told me, "Follow your dreams – but make sure you choose something that can look after you in the future".'
About Glion:
Glion Institute of Higher Education offers an international learning experience in a top hospitality management school. We offer Bachelor's and MBA programs across campuses in Switzerland and London, as well as internships with leading organizations.
For more information visit: https://www.glion.edu
Or, contact:
Grégoire Pittet
Regional Admissions Manager Switzerland
T:+41 21 989 26 85
E: