Article
Gstaad – It's Always Time to Come up to Slow Down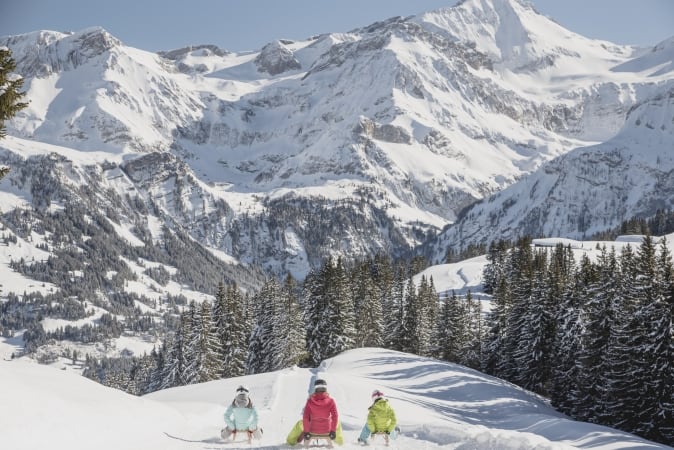 Sick and tired of the fog in the busy city? There is no better way to escape the grey of the lowlands than with a hike or a bike ride through the colourful fall mountainscape of Gstaad. If you like white better: winter is around the corner. The destination in the Bernese Oberland is ready for it – with the new Eggli mountain railway and other fun offers.
Warm light, pleasant temperatures and colourful meadows with snow-dusted mountain peaks as a backdrop, the Indian summer is a particularly magical season in Gstaad. Nature lovers and outdoor enthusiasts have a myriad of ways and routes to choose from to explore the destination.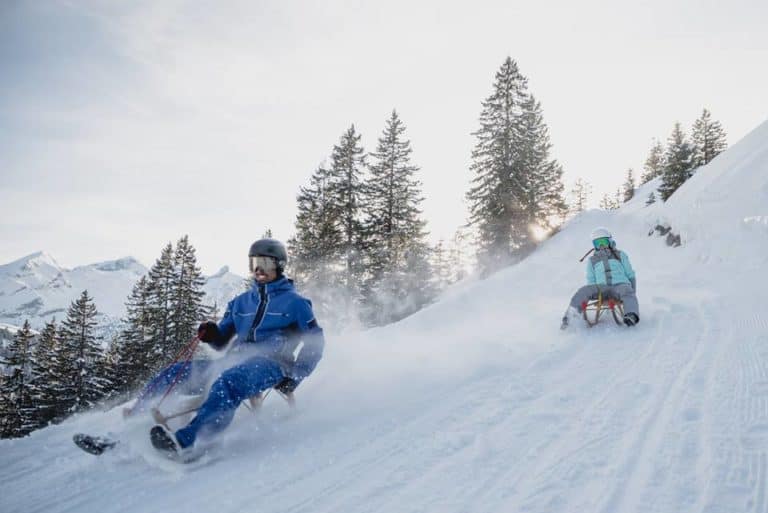 Treats for Body and Soul
A hike or bike ride to Lake Arnen, known as the "Pearl of the Saanenland" is a special treat when the leaves are changing. Nestled amidst a mountainous landscape and framed by wild woods, the lake is a great place to come up and slow down. Far away from the hustle and bustle of everyday life. It offers plenty of spots to stop and enjoy a picnic on the shore. Visitors craving a warm meal, get it at the cosy restaurant "Huus am Arnensee". Trying one of the fall dishes cooked with local game makes the trip up to Lake Arnen – or any other place serving the seasonal delicacy. Even more memorable. With most mountain railways running until the end of October, pleasures for body and soul are only a short trip away.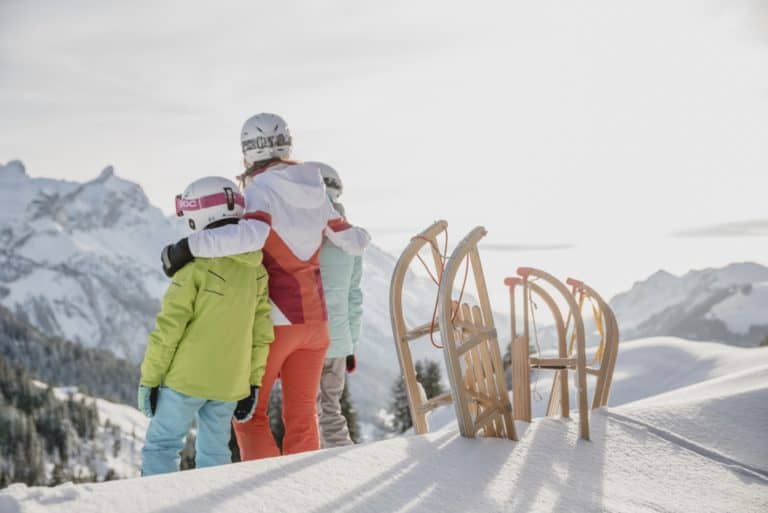 Slow Down High Up
Only a year after launching the state-of-the-art Saanersloch cable car, Gstaad already has another highlight for snow enthusiasts and nature lovers. The new mountain railway up to Mount Eggli starts its operation on December 21, right in time for the winter high season. It is the first ever ten-person panoramic gondola lift styled by "Porsche Design Studio". But it will be more than stylish, fast and comfortable. With the ropeway technology created by a Swiss company the quality and safety of the new ride are a given, too. Once the new mountain railway is up and running, it transports up to 1,200 people per hour up to the Eggli, at an altitude of 1,550 metres.
Gstaad's local mountain is the perfect starting point for skiing, winter hiking or tobogganing. It is also a place to slow down with beautiful 360-degree views on the Bernese, Vaud and Fribourg Alps and to satisfy any hunger for local delicacies like Rösti or dried meat platters. This winter, the "Gourmet Truck", a pop-up restaurant on a snow groomer, will treat guests to yummy meals, prepared by various local tops chefs. Once the new restaurant up there opens next winter, the culinary offer gets even bigger.
High on Adrenaline and Cheese
Mount Eggli offers a lot of ways to burn all the calories – on and off the slopes. People can simply walk back down to Gstaad. The winter hiking trail takes them through secluded forests and the silent Gstaad mountains, accompanied by breathtaking panoramic views on Sanetsch and Spitzhorn. Another easy way to return to the valley is the so-called Eggli Run, a toboggan adventure for the whole family. The fun-filled downhill run begins a few metres behind the mountain restaurant and ends in Grund. Just a couple of minutes from the centre of Gstaad. Just for the record: The Eggli run is only one toboggan runs Gstaad has to offer. Since the winter of 2018/2019, there are six toboggan runs. Three around the new cable car at the Saanersloch. Therefore, we cater to all levels of adrenalin junkies.
One Gstaad offer any cheese junkie will love is the fondue backpack. What sounds like a fairy-tale is reality up there and combines the destination's traditional food and its outdoor adventures. Any guest can order the backpack at a dairy in Schönried, Saanen, Gstaad or Zweisimmen. No matter where they chose creamy classic fondue or an aromatic truffle fondue, any backpack comes with all one needs for a gourmet fondue surrounded by nature: cheese, fresh fondue bread, spices, a fondue pot, a fondue burner with gel fuel, plates and forks. Visitors who don't want to get their butt wet or dirty, can eat at three inordinately large fondue pots and two specially designated huts. They all provide enough room for up to eight people and an ideal backdrop for dining, socialising and marvelling at the unparalleled panoramic views.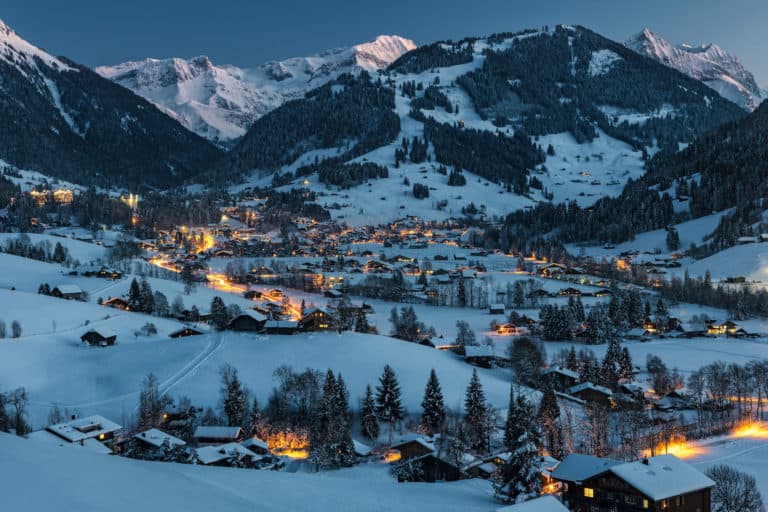 Fondue tastes particularly good in autumn and winter. Nevertheless, the fondue backpack adventure is the perfect mix at any time of year. The same applies to Gstaad. With all it has to offer for body and soul, is the great place to come up to slow down. In any season.
More from International School Parent
Find more articles like this here: www.internationalschoolparent.com/articles/
Want to write for us? If so, you can submit an article for consideration here: www.internationalschoolparent.submittable.com