Article
Guide To Choosing University – Part 1: Year 9 and up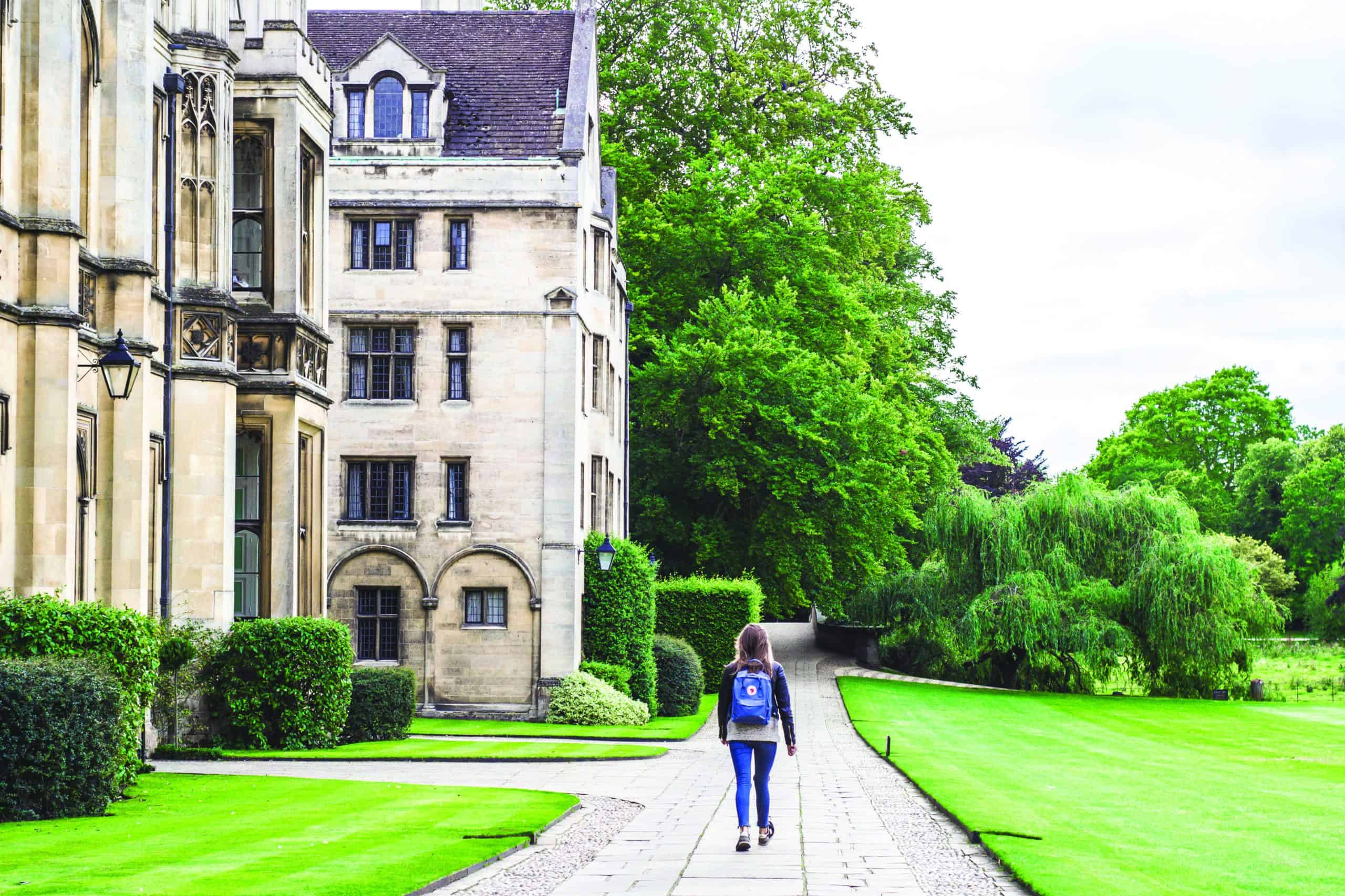 Your reaction to this article's title might well be, "Do I really already need to be thinking about my child's university in Year 9?!". While it's not yet the time that students need to be deciding exactly what they want to do after school, it's definitely already a good moment to be thinking about what type of learner they are and their passions, as well as which countries you might be considering and family finances. We talked to school Career Counsellors and Heads of international schools across Switzerland to compile their advice at this stage of your child's education.
Students should know themselves as learners and choose a study programme that suits them best.
The majority of students actually don't know what they want to do, only a lucky few. So, the way I work with the students is based around the ICS mission: how to achieve their individual potential, pursue their passion, and fulfil their responsibilities. It's not so much about researching what's out there available to them themselves, but researching themselves, as early as possible, how they like to learn, what environment they like to live in, what excites them, what doesn't excite them. So, start early but not too early, because obviously grade four you grow up and change a lot, but by grade nine I really want them to be starting to think about themselves.
Rachel Doell, University and Career Counsellor, Inter-Community School Zurich.
Thinking "Which is better: the AP or IB?" is not the right approach. Even if you're going to a U.S. university, it's a huge myth that the AP is best, as in the USA there are more IB schools in any other country in the world, so they definitely know about and value the IB. But you do need to understand how they interpret the credential of an IB diploma or AP course to be able to get into university. I think this is a big difference with the UK universities, where if you have an IB diploma, and you have this particular score, and perhaps these three higher level subject scores, you're in. That's all they need. In the US they probably need your SAT, a personal statement written the way they like it, and a transcript with GPA. All of those are factors that lead into the decision of what to study in your final years of schooling.
John Switzer, Upper School Principal & Lee Underwood, Head of Counselling,
Zurich International School.
Keep an open mind from the very beginning.
We spend a lot of time helping the students understand that a fixed mindset is not the way to get ahead. You have to have a growth mindset, or a creative mindset. And if parents come with a fixed mindset about university choices and locations, it can be at odds with what we're trying to work with the kids on. This can lead to a disconnect between what the parents' expectations are, and what the student's aspirations are. Sometimes these discussions are really difficult to have because a parent will already have made up their mind, rather than keeping it open, especially to the opinions of the most important person, their son or daughter.
We had an example here this year. One young man was set on the U.S. That's where his sights were, and one university in particular. That was his top choice. However, I managed to match him up with a rep that came here. The rep encouraged him to come and visit the campus in France. Now that is his number one choice, and it's something he had never heard of, would never have considered, but he had an open mind. He and his parents went, and they just said, "This has totally changed our opinion."
John Switzer, Upper School Principal, Zurich International School.
Value and prepare your child's languages.
If the idea is that you are going to take your child back to their country of origin, and they're going into a local-language programme, then we need to ensure that they have the academic skills to transition into that environment. Are they capable academically of making that transition into another cultural environment that is not International, and not English? Usually it's about a seven-year period before you have that academic level of language acquisition, especially written language. So, if you've only got a social level of language acquisition, it's not enough to study with ease at a university level. We work with families on that possibility, and begin preparing for it.
Mary-Lyn Campbell, Head of the Inter-Community School Zurich.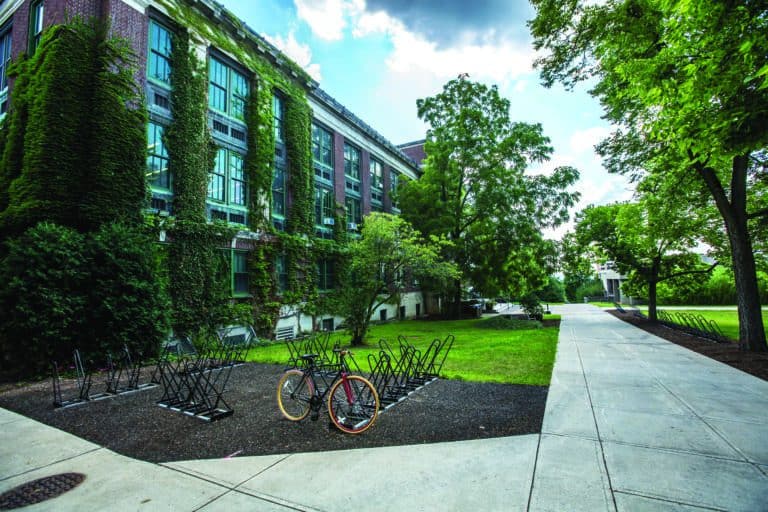 Preparation for the most prestigious universities begins way earlier than you might think.
It's important students and parents realise you can't start in September of the International Baccalaureate Diploma and by May, manage to turn yourself into a grade A pianist, with sevens in all IB areas plus a wonderful Core. The process starts earlier than that, generally a good five years before. It's important to realise that the type of preparation has changed. 10 years ago, elite universities would say, "Get your children into everything. Get them climbing a mountain. Get them going on the lake. Do all these things." And then about three years ago, they had a complete shift and said, "If they want to do Chemistry at Oxford, they've got to be right for the mould. They've got to be the Chemistry lead in your school. We don't want them to climb a mountain, unless there's Chemistry involved. We want them to eat, sleep, breathe Chemistry."
Why? Because they're a business. And if you're going to be doing real, pure, organic, inorganic chemistry every day of your life at this university, but you turn around in October and say, "This is not for me-" that's 120,000 pounds that's walked out of the building. So, it's not only about the best grades. It's also about people that are best placed to be on that course and that program. Are you a good investment for them? Can you pass? Will you stay the course? Will you do wonders for this university?
Kate Bradley, Head of Secondary, & Andrew McLachlan, Deputy Head of Curriculum, La Côte International School.
Preparation for scholarships also starts very early on.
In American films and TV series, you hear the word scholarships all the time. But there are in fact very limited scholarships in the U.S.A for international students because the financial aid is tied to the taxes that somebody pays. So, for non-taxpaying, truly international students who've never lived in the U.S. or don't have a green card, scholarship opportunities are very limited. This is also true of sporting scholarships. The fact is that there are so many athletes at such an amazing level in the United States, if you're playing on a school team, and you're not already at the world level, or being considered to represent the country that you're in, then you're probably not at the level where you can get the scholarship you are hoping for. That's a disappointment for many kids wanting to apply to U.S. with a scholarship.
Then of course beware that it's a big process that you have to start really early. If you want a sport scholarship to the U.S., that would start in grade six, because you need to start going to the U.S. to be seen in the different camps, the equipment camps. You need to be contacting coaches. You need to have the right subjects that are NCAA approved. Finally, you need to have been planning that since before grade 12 for sure.
Leanda Wood, Head of Counselling, Zurich International School.
Keep finances in mind, especially if dreaming of studying in the USA.
We encourage parents to have frank and honest discussions early on with their children about the financial perimeters, because not everybody can afford the United States. If you're from Europe, or from Australia, where you maybe haven't been saving for university to that same level, you don't want to spring it on your child in the counsellor's office that you can't afford it. That can be really destroying for a student. Many international parents don't understand that proof of funding is required for many U.S. applications. You often can't apply and worry about the cost later. The financial realities of some of these places, particularly the United States, can be overwhelming.
Leanda Wood, Head of Counselling, Zurich International School.
Know the power and drawbacks of your child's passport.
We emphasise already in grade 10, as part of the academic planning, that students consider which country they might want to go to university. This isn't a question that we had as kids, and I think that's the big difference today. The world has changed, and for international parents, and international kids, it's a really big difference. The world is their oyster. So, our first question is, tell us where you might want to study.
Unfortunately, however, for many of our students, the passport that they hold can dictate what fees they will have to pay, because there are different fees based on local fees, and home fees or overseas fees. If a student holds a non-national passport, the chances of getting in might be better to be honest, but that's because they're going to be paying full fee. If you have a kid sitting here with a U.K. passport, and a kid sitting here with a U.S. passport and only a U.S. passport and they both apply to St. Andrews, the U.S. kid might get in with a lower score than the U.K. kid because there's a fee. I think that's unfair in many ways, from our perspective, but that's just the reality.
John Switzer, Upper School Principal & Lee Underwood, Head of Counselling,
Zurich International School.
Find more articles like this here: www.internationalschoolparent.com/articles/
Want to write for us? You can submit an article for consideration here: www.internationalschoolparent.submittable.com