Article
How Can a Bilingual Education Unlock Your Child's Full Potential?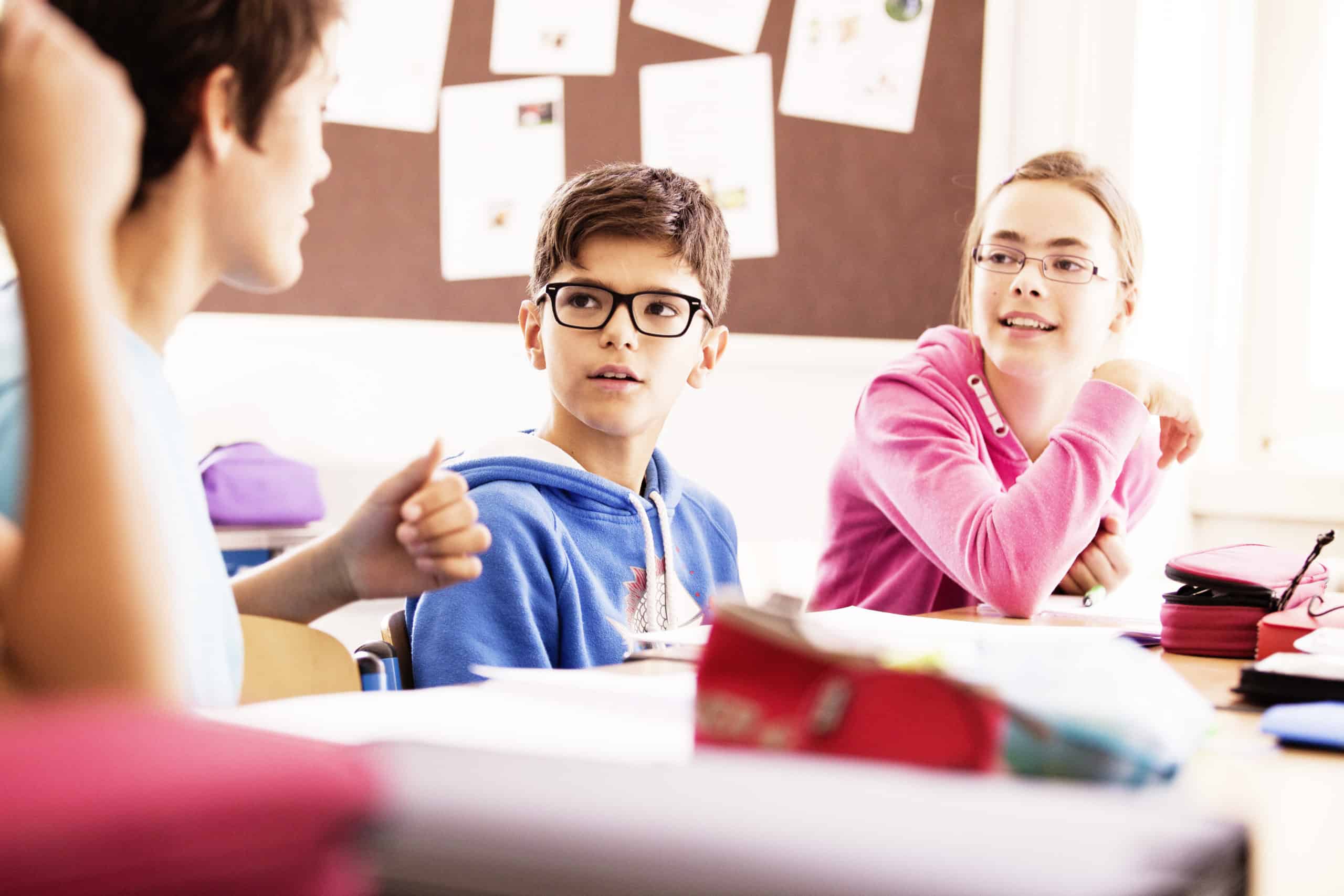 SIS Swiss international School is a pioneer in the bilingual education arena. As a private day school committed to consistent and genuine bilingual classroom instruction, SIS offers education from kindergarten to primary school and through to secondary and college level. At eight schools in Switzerland, students from local and internationally mobile families are educated in English and German based on an established and unified educational concept.
Keeping Your Options Open
Have you ever found yourself overwhelmed by the numerous schooling options after moving to Switzerland? While Swiss public schools are renowned for their high quality and the promise of rapid integration into the local community, they do not offer a full-day schedule or continuity of a familiar language. On the other side of the spectrum, international all-English schools can offer a day school programme and seamless transition into the new learning environment; however, this option could result in not learning the local language. Weighing the pros and cons of international and local education and choosing a school can pose a difficult dilemma for international parents.
Bilingual international education, as it is offered at SIS, bridges the gap between local and international education by offering genuine bilingual classroom instruction in German and English in an international, day-school learning environment. By giving the local language and English equal importance and graduating with local and international degrees, options are kept open for SIS students to pursue a career in Switzerland or abroad – all while profiting from the manifold benefits of bilingual education along the way. Students are empowered to become global citizens with a strong sense of their origins.
"In today's globalised and mobile world, language skills and the ability to express oneself in a foreign cultural environment are becoming increasingly important. Learning German and English simultaneously is therefore the optimal basis for life after school and an important requirement for participating in economic and social events," explains Kornelija Karabin, Division Manager at SIS Switzerland.
Pioneering Bilingual Education
SIS schools are part of the SIS Group, a pioneer in the bilingual education arena since 1999. Today SIS operates eight bilingual day schools in Switzerland and 17 schools worldwide. The SIS network ensures consistently high-quality standards, as structures and processes are evaluated, developed and enhanced on an ongoing basis.
Bilingualism is not a prerequisite for joining SIS at any level. Special programmes help students to quickly bring their German and English skills up to the necessary level to join classes.
"For many years, SIS has fostered a learning community based on trust, integrity and love of teaching and learning. This, together with its expansive curriculum, has made SIS the respected authority in bilingual education," emphasises Andrew Wulfers, principal of SIS Basel.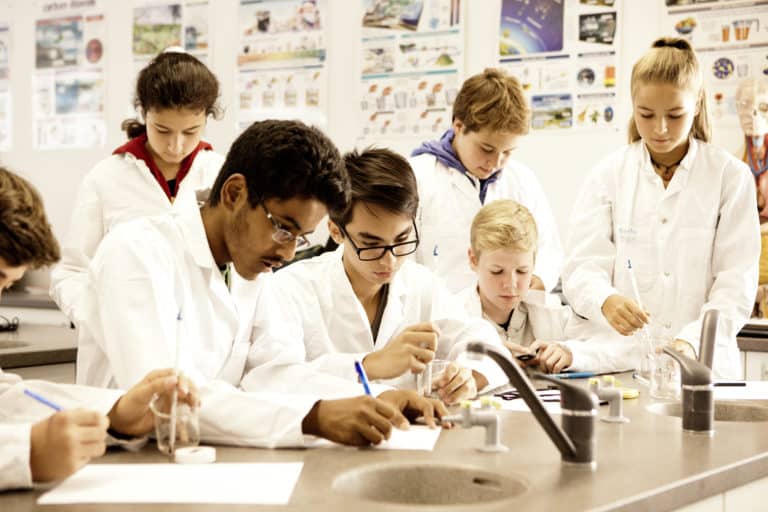 The Immersion Method of Language Learning
English and German play equal roles in school communication at SIS – in the classroom and in all parts of day-to-day school life. The children learn English and German through immersion – even if they are not native speakers of either language. SIS faculty members are all native speakers of English or German. They not only use their mother tongue for teaching in the classroom, but also in the school yard, at lunch, and during events and excursions.
The immersion method and instruction by native speakers exposes students to the rational, emotional, and cultural dimensions of the second language. This is the foundation for developing complete fluency. As a result, children learn to express themselves naturally and confidently in both languages with the child's linguistic development and knowledge of the world progressing hand in hand.
"The parents at SIS particularly value the fact that the school focuses on bilingual teaching in German and English from day one and that it ensures that teaching is designed and organised in such a way that opportunities for participation are available to all," explains Kornelija Karabin.

Benefits of Bilingual Education
"SIS is convinced that bilingual education gives students an academic advantage," emphasises Kornelija Karabin. Scientific studies and the experiences at SIS have shown that classroom instruction using the immersion method of language learning over a number of years results in near-native fluency in the second language. The best results are achieved through extensive early immersion prior to the start of formal schooling. Unlike popular belief, the development of the mother tongue is not adversely affected by bilingual classroom instruction. Most importantly, the immersion method not only promotes children's language acquisition, but also their cognitive development – for example, linguistic awareness, creativity and their ability to think outside the box.
Bilingual Swiss Matura and International Baccalaureate (IB)
SIS schools are recognised by the educational authorities of the canton in which they are based, and are a firm fixture on the Swiss schools' landscape. Each school's curriculum is based on the regulations of the local canton and supplemented by international curricula.
For students at college level, SIS offers targeted preparation for the Swiss bilingual Matura or the International Baccalaureate (IB) Diploma. At the same time, students have the opportunity to complete the IB Diploma together with the Swiss bilingual Matura. After taking on this academically challenging combination of Matura and IB, there is no limit to where students' educational journey can take them next – whether in Switzerland or abroad. Furthermore, as an alternative to the college path, students can continue their education after primary school with a three-year bilingual secondary school programme.
"Parents from all over the world have come to value SIS as a kind of home away from home, a safe place where they know their kids are happy and surrounded by a culture of respect and learning. With continuous education from kindergarten to college, many families have grown to trust SIS for many years with multiple children," says Andrew Wulfers.
For more information, visit www.swissinternationalschool.ch.
More from International School Parent
Find more articles like this here: www.internationalschoolparent.com/articles/
Want to write for us? If so, you can submit an article for consideration here: www.internationalschoolparent.submittable.com