Article
How one Geneva school is using E-Learning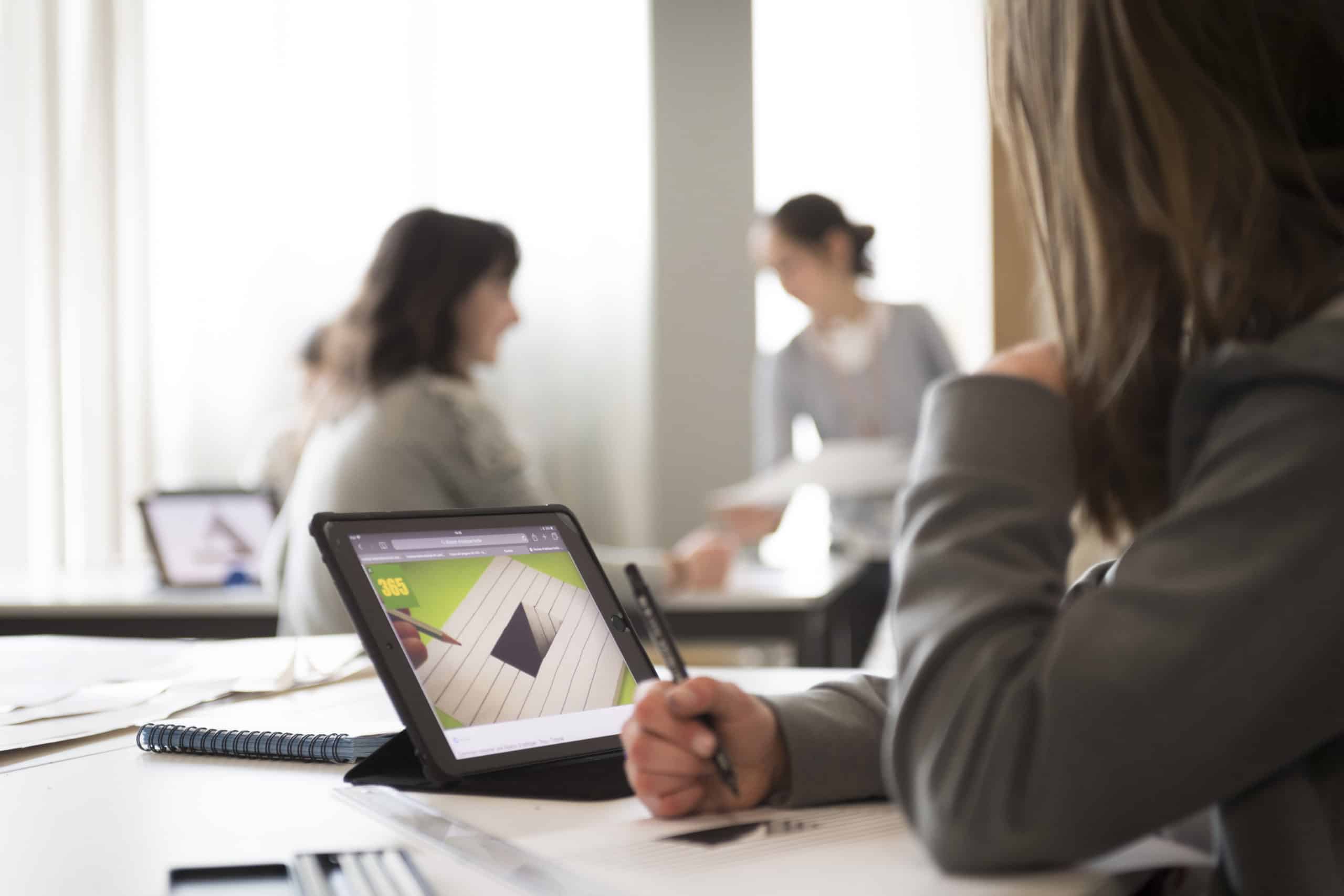 At the Institut International de Lancy (IIL), we are doing everything possible to maintain our strong sense of community and to continue teaching and learning, even within a virtual space. 
Since the beginning of last week, we have implemented distance teaching and learning. Prior to this step, teachers spent weeks preparing for the possibility of online lessons. So when the decision was taken to close all Geneva schools, IIL was ready. Special online schooling procedures are now in place to enable 'business as usual'! 
Amongst the processes and guidelines in place, which are specific to each programme, and adapted to the age of each learner: 
Lessons continue at the usual times and are delivered via Google Classroom
The normal online platforms or resources for each year group and subject are
used, with the addition of Google Meet or GoToMeeting.
Students are to be present online. They also will complete any work set.
Homework as normal. Regular grading and assessment will occur
continues as usual.
Health and Well-being
At IIL, health and well-being is paramount. In addition to the academic lessons, we continue to care for the social and emotional well-being of our learners. For example, in the English Secondary section, weekly Personal, Social & Health education sessions continue as normal and focus on topics that support student well-being. All form teachers are available for remote student consultation outside lesson times, as required.
As we cannot predict who could become ill or when, we are both flexible and understanding. Systems are in place to ensure continuity of teaching. As with any student absence, catch-up work can be arranged, once the child is well enough to resume learning again, of course.
The IIL pedagogical team is determined to continue to offer a quality teaching service, despite these challenging circumstances. We are very fortunate to have such dedicated professionals working at our school! In addition to our superb teachers, who have been working tirelessly, we are extremely fortunate to have an incredible IT team who always do their best to respond to all staff and student needs. Very often the unsung heroes, they have been working around the clock to ensure that the technology – crucial to enabling online teaching and learning – was functioning from day 1.
Conclusion
All in all, as we are an established 1-to-1 school, the transition to distance learning has not been challenging for our teachers or pupils. In fact, feedback from staff, students and parents has been very positive indeed! 
With the understanding of our supportive community of parents, we will continue to adapt to this evolving situation, as necessary. What we miss most are the face-to- face interactions with our colleagues and the children in our care. We very much hope to be returning to school after the Easter Break. However, we are prepared to be patient and wait for as long as required. Ensuring the health and well-being of all is of the highest importance.
Further Reading
Find more articles like this here: www.internationalschoolparent.com/articles/
Want to write for us? You can submit an article for consideration here: www.internationalschoolparent.submittable.com