Article
How to deliver a 'good' History lesson – The LCIS way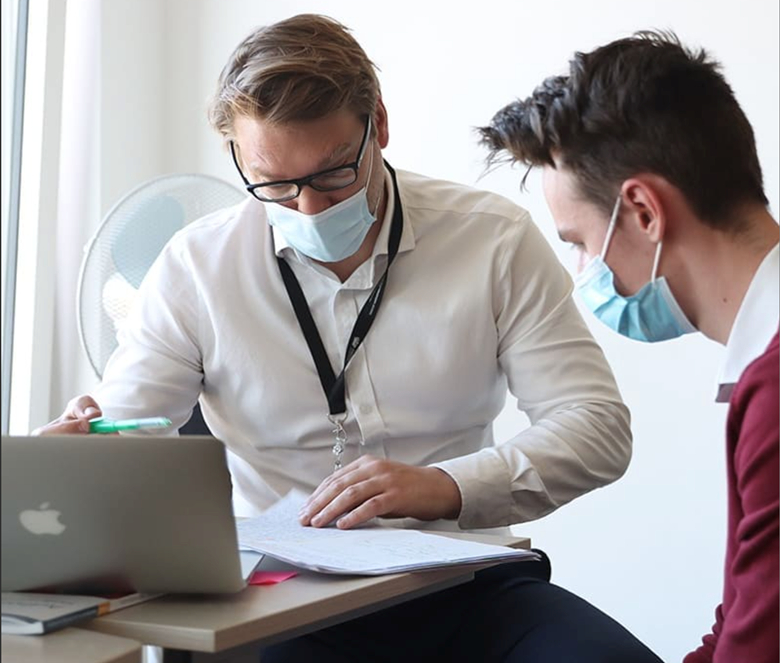 "Having taught history for over a decade at different levels from 11 to 18, I have been able to identify and reflect on some of the key characteristics of 'good' history teaching. In my opinion, history lessons need to be designed in a way that stimulates curiosity and a desire to learn about the past, and in doing so, it is important to approach the lessons with enthusiasm and passion. This approach is fundamental to creating an atmosphere of wonder and excitement that allows lessons to be more conducive to learning, which in turn can lead to greater participation and focus.
Teachers at La Côte International School Aubonne use a variety of pedagogical approaches to help our students develop a greater level of inquisitiveness and curiosity. One approach to learning we strive to embed, which is essential when approaching the more academic strands of learning, is to create and share explicit examples and frameworks to ensure that students understand what is required in the classroom. After all, it's impossible to be excellent if you don't know what excellent looks like (C. Hendrick and P., A Kirschner 2020).
In order to develop a mindset that promotes a more holistic and 'big picture' perspective, it is also important to help students identify and make tangible connections in our daily lives; this helps to explore and contextualise the causes of what is happening today and can also help students understand how history has changed and evolved over time.
For example, just recently some of my International Baccalaureate Diploma Programme students revealed a curiosity on a recent diplomatic crisis and wanted to understand the international dispute concerning Taiwan and China. Subsequently, we had just completed our unit on this dispute, and after a deeper dive into the mechanics behind Southeast Asian history in relation to the Cold War, the students were much more adept and enlightened; from this deeper understanding, they were able to develop and recognise synoptic connections, which has helped to foster a broader mindset and helped them understand how the past can be intertwined to influence the present.
Teaching can be challenging, and each lesson offers a different dynamic and pathway, but working in education is extremely rewarding and each lesson creates fresh, dynamic and new channels for debate and discussion: something we aim to encourage and create at La Côte International School Aubonne, not only in the humanities, but in every lesson we offer."
Author Bio
Adam Seymour, Head of Humanities and Assistant Head of Secondary in charge of Teaching and Learning