Article
Meet the Headteachers – Simon O'Connor – Jumeirah College – Dubai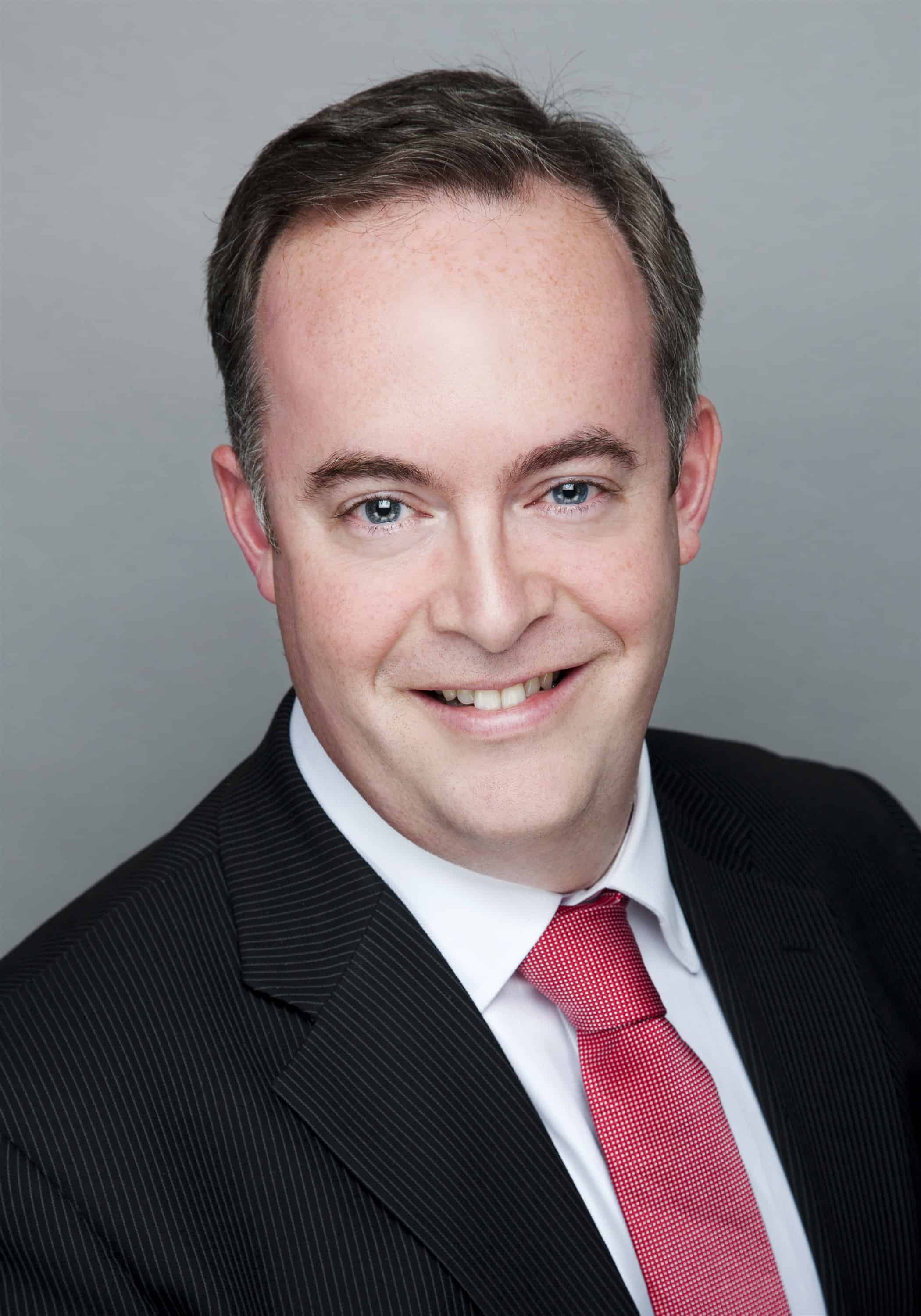 Simon O'Connor has been Principal of Jumeirah College – a GEMS Education school – since July 2013. Jumeirah College is renowned for providing an outstanding holistic education. Over 1100 students from 68 nationalities learn to become dynamic global citizens at the school's Dubai campus. Jumeirah College was nominated recently for three British International Schools Awards. Mr O'Connor brings many years of British school experience as a teacher, department head, and head teacher to his post in the UAE. In February 2018, he was named runner-up in the GEMS Exceptional Heads of School Awards.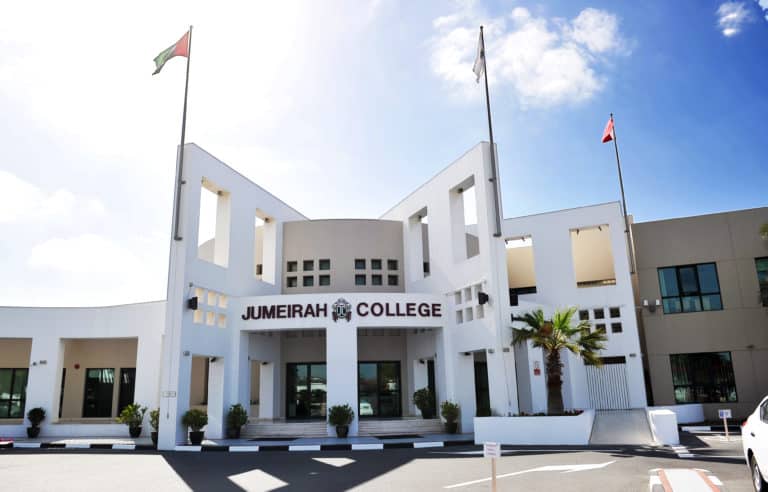 Tell me about your background, and what inspired you to pursue a career in education?
When I was eighteen, I took a gap year and taught at a rural school in Zimbabwe, Africa. It was a program supporting education in areas where the qualified teachers in Zimbabwe didn't want to teach. We were eleven kilometres from the nearest road, with no electricity or running water. It was a fantastic experience. I was teaching every day, learned a lot about myself, and absolutely loved it.
Then I went to university and earned a degree. I still had the teaching bug, so I thought, I'll do a teaching PGCE, really to decide if this is for me. Although it was hard work, I discovered that it was something that I enjoyed.
I haven't looked back since. I've taught in a variety of different schools, including very challenging schools in the UK. Before coming out to Dubai, my experience was in a grammar school in Medway in Kent. Medway is one of the most socially deprived areas of the UK, and that school experience was a great example of how education can be an agent of social mobility. After that, I got the opportunity to come to Dubai.
How would you compare being in an international school in Dubai to your previous school experience?
What is interesting is actually what is the same about them, because the expectation is they will be incredibly different. What is similar about those two schools is a focus on teaching and learning; the focus on individual students and personalised education; and a constant striving for excellence at every level.
The difference is that we are a UAE school with different requirements and expectations. Students here have a curriculum which is required by the government regarding what they have to study. We are very committed to delivering what the government asks of us, and supporting their national agenda as well. We are a UAE school that offers a British curriculum, as opposed to a British school in the UAE.
Another key difference is, as a consequence of the fact that parents are here in Dubai as a result of their success, we find that parents are far more engaged with their children's education than one might necessarily expect in a state school environment in the UK. I think parents value education almost universally, and we have parents who are very, very involved. They want to know answers about their children's education; which is mostly the case in the UK schools, but not to the degree that I would suggest it is here.
Students here tend to be more transient than in a UK school. In a UK school, students would join a secondary school and expect to be there until the end of Year 13. The reality here is that people are in Dubai primarily for employment reasons. If that employment reason goes away, the students have to leave to follow their parents elsewhere. Students move on a fairly regular basis as a consequence, so that's different.
How do you help students and parents successfully transition when joining or leaving the school?
We have a comprehensive transition program to enable new students to join the school at any point. We assign buddies to students, and help them get a friendship group up and running as quickly as possible so that students are very quickly able to thrive. Students need to settle in quickly, be confident, and also understand that asking questions about how things work is part of the daily routine.
We have an induction program for the new parents as well. The parent community is vital to us, so we have a growing parent organization called Jumeirah College Partnership. We will reach out to new parents, meet with them, take them around the school, and explain what's expected. We help equip them to be involved with their child's education. The parents learn who they can contact if they have questions and that we welcome those questions and conversations.
Regarding leaving the school, ideally, every student would stay with us to completion. The reality is, that's not going to be the case. We work with parents to provide references, guidance, and help them secure those next steps after leaving. It's vital that we get those following steps sorted so the students can continue their education with confidence.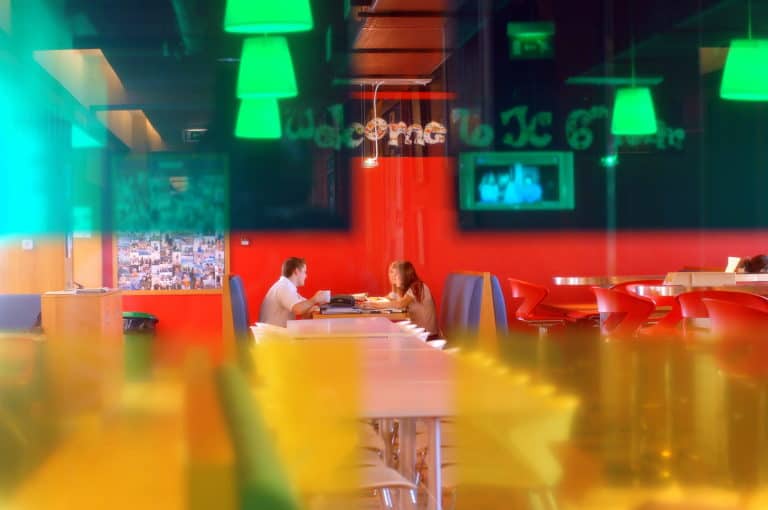 What characterises the students that graduate from your school?
Our graduates are happy, confident, and they are global students. I think that's the perfect description of the students that leave us. We place great emphasis on students being happy. We don't believe that students are so glad if they are successful; but that if students are happy, they may well be successful. That is the context in which success often emerges.
They are digital citizens as well, and confident using technology to their ends. We also work very hard to ensure that they have secure next steps in place. I believe that the first responsibility of a school is to ensure that the next steps are in place, whether that's a career, university, a trade, or whatever they want for their future. It's about ensuring that student has options for the rest of their lives to determine their course. We want students to have an understanding of what they want to do; but also have the opportunity to change if that is their choice.
We want students here to be able to change their mind. I don't want anything to be set in stone, because flexibility is the nature of the future. I think students should develop a broad range of understanding and confidence in a variety of circumstances. They can then do whatever they want – go to university, pursue an academic career, move into business, or whatever they desire. We want them to have the confidence, skill set, and qualifications to pursue any path that they wish.
Can you discuss the emphasis on happy students?
I have 1116 teenagers in one place. We're not going to keep them all happy, but I think it's important. Someone asked me when I first arrived at Jumeirah College, "If you could give every student one thing, what would it be?". It would be the strategies of how to deal with failure. If we're placing students in an environment where they're not going to fail, we're not challenging them hard enough. Students need to recognise that failure is part of the process of achieving success.
How they cope with failure, rebound from it, reflect on the reason for it, and construct a different route to success is also implicit in an understanding of happiness. It's important to recognize that happiness is not a constant state – to know when you are happy and to enjoy it, but also to realise when you might not be. It's a deeper understanding of self, which I think will enable students to be successful.
What would you say makes the learning environment in your school unique or different?
First, I am lucky to work with a phenomenal teaching staff that is incredibly able, dedicated, hardworking and motivated. I've worked in different outstanding schools for the last seventeen years. The standard of teaching at Jumeirah is higher than any school I've ever worked at.
The second thing is our culture. There is a culture of openness and acceptance of whatever someone wants to do. I was talking to a parent the other day who recently moved her children to my school. She said that what she loved was the fact that if her Year 9 son wanted to play football at lunchtime, he could do that. If he wanted to go up to the library and play Scrabble or chess or wanted to go to a debating society, that was also acceptable amongst his peer group. In other words, academic success and aspiring to that excellence is equally acceptable. I know that's not always the case in schools. Students can explore what they want to be good at without expectations of gender or cultural background, and can refine that at their own pace and time.
How do you foster those discussions on expectations and that culture?
We don't have a "this is the culture" conversation. It's about constantly reinforcement by ensuring we have people here who are consistent, so that every part of the college is saying the same thing. The last three words of our mission statement is progress beyond limits. In other words, it's about removing those limitations. We may say to the student, your target grade is a C, but it's not the end of the journey. If the student gets a C, then we talk about a B, we talk about the A.
The results at Jumeirah College are phenomenal. I think that is because we don't build destinations in, it's all about the next steps. Let's get you to the next step and then see where we can go. I'm very clear that results are consequences. Rather than focus unremittingly on where we are, let's focus on what the results are going to be at the end of the course. It's a culture of continued improvement and not building ceilings. There are too many ceilings in education, and I'm determined that we won't have them here.
Our academic results are a testimony to the effectiveness of that. We are a non-selective school by academic achievement, and we take students from all ability ranges. The academic results we get at Jumeirah place us in the top tiers of the selective schools in the UK system. Students here massively outperform expectations, and that's because we remove those expectations.
You have sixty-eight different nationalities at the school. How do you encourage understanding between cultures and nationalities at the school?
We encourage understanding through an informal layer which I think is very important: establishing a community. We operate a Cultural Studies Program where we actively explore each other's contexts and backgrounds. The students get an understanding of how cultural identity is part of the makeup of every individual. It's about understanding the idea that we are all very different, but are all the same in the sense that we all have our own interests and needs. We ensure that students are able to understand that some of that is to do with their cultural backgrounds.
What's the best thing about leading an international school in Dubai?
It's incredibly exciting. Dubai is a city that wholeheartedly embraces change. It is determined to become one of the top nations in the world from any perspective. Change in Dubai takes place in terms of infrastructure, learning political policy, and specifically with education. An example is that Dubai has just released an inclusion framework for education. Work that's taking countries like the UK twenty years is going to do is going to be done over the next two years here. By 2020, we will be the most inclusive education system in the world.
Are there a lot of changes that you need to implement within the school on a regular basis?
Yes, but that's always been the case. Change is inevitable in education. If we have an education system that reflects children who were eighteen in 2010, we're doing a disservice to our students of 2018. Children change, the world has changed, and education needs to reflect those changes. It is important that we educate the children in front of us rather than the children that were here in the past.
What do you see as the main elements to equip children with for the future?
It's a level of skills and competencies that are transferable, and enable students to use the information they have to the best of their ability. For example, there are going to be very few environments in the future where communication skills aren't required. Whether that's presenting in a job environment, or talking to a panel, communication skills are very important. Digital awareness, flexibility, and confidence is going to be very important as well. There are other important things such as resilience, empathy, and an appreciation of hard work that are also going to be needed. It's the awareness of the skills that students are going to need, and helping them understand their strengths and weaknesses within those areas, that will really equip them for the future.
Is there anything that you would like to add about the school?
The reason I come into work every day is that Jumeirah College is full of wonderful people. I think Jumeirah College is a rare place, because we seem to get incredible people through the gate, whether they're staff, students, or parents. The combination of those people can achieve extraordinary things. I love working here.
Jumeirah College is a GEMS international school in the Jumeirah area of Dubai in the United Arab Emirates, offering the Curriculum for England and Wales. It was established in 1999 – www.gemsjc.com