Article
Inspired Education becomes first to launch Metaverse school with ground-breaking VR technology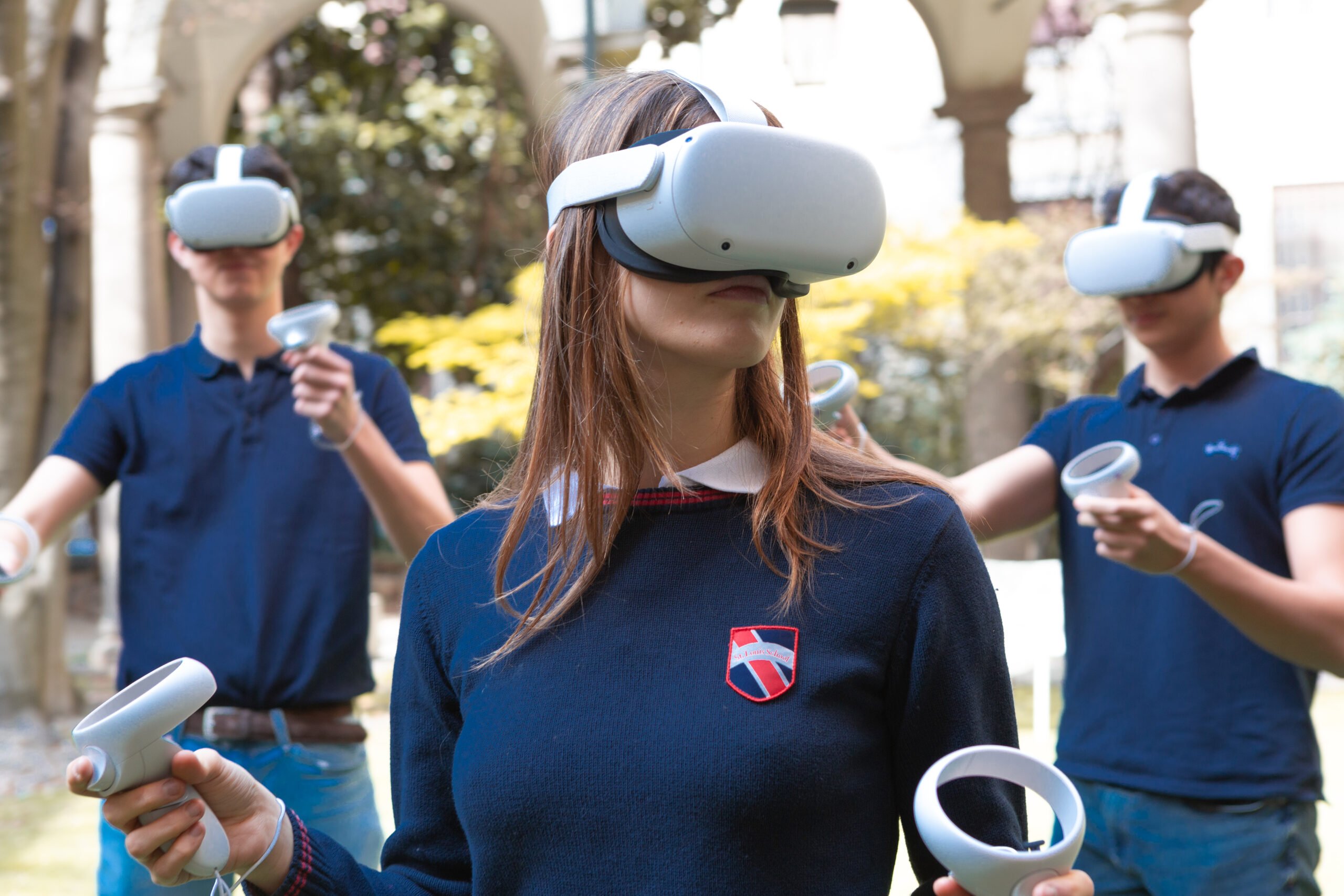 London, UK – 22 March 2022: Inspired Education Group ("Inspired"), the world's leading global group of premium schools, has today announced a pilot of virtual reality (VR) and Metaverse technology as part of its determination to deepen learning and to inspire all students to achieve their unique potential.
The pilot is currently underway at two of Inspired Education's schools: King's InterHigh, the leading online school, and St. Louis School, an IB World School based in Milan with the strongest track record of IB Diploma results in continental Europe over the past seven years. Following a successful trial, the technology will be considered for further roll out across the group's premium schools globally.
Inspired will be the first global schools' group to develop a school in the Metaverse and will build it based on their prestigious physical Reddam House school in Berkshire, UK. The school can be accessed from anywhere in the world by Inspired students to deepen their learning experience through collaborative teaching and learning in VR.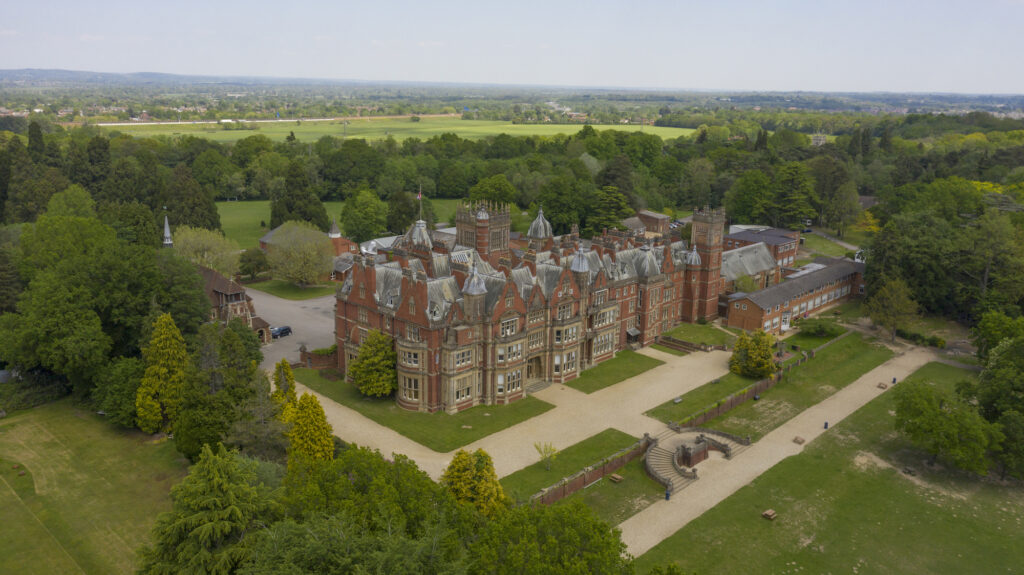 Learning through technology is a key part of Inspired's vision, with a clear focus on using both VR and the Metaverse to strengthen and diversify education through relational and immersive experiences. The technology will engage students in a new and unique form, providing an opportunity to access live, virtual classrooms with other students from across the world. For instance, students brought together in the Metaverse could walk into the same Maths class, collaborating virtually to solve difficult equations. Students will be able to experience first-hand the sheer size and scale of a dinosaur, pull together chemical atoms, explore the human body, or visit inspiring global destinations, in current or historic times, for field work and research, together with classmates who may be thousands of miles apart.
VR technology will also support hybrid learning where students can experience immersive learning individually, as reflection after the lesson or as learning ahead of it, and then reconvene in the physical classroom to discuss and embed learning points. The Inspired Metaverse is a true educational game-changer as it will allow students to collaborate and interact with each other within the virtual reality environment, rather than experience this individually.
Technology became a crucial and highly successful medium for the continuation of learning during the pandemic across Inspired schools, and Inspired has invested heavily to ensure its schools, teachers and students have access to the most-cutting edge equipment. Inspired is leading the way in learning through technology to deepen knowledge and understanding – with immersive education that puts students at the heart of how they learn. Inspired are partnering with VictoryXR, a world-leading provider of educational content for virtual reality.
Last year, accountancy firm PwC published research on the advantages of using VR for learning*. The findings showed that 40% of VR learners are more confident in applying what they've been taught and 150% more engaged. In addition, VR was found to be 400% faster than classroom-based learning.
Nadim M Nsouli, Chairman and CEO of Inspired, said: "The introduction of VR and Metaverse technology in our schools is incredibly exciting. We are committed to innovative learning methods at Inspired to improve our students' education, and the use of advanced technology is a key part of this journey.
"During the pandemic we successfully ensured that students did not miss a day of learning through continuing education online. We believe that online and VR technology enhances the education we provide, and that hybrid learning is here to stay. We will continue to embrace new technologies to stretch and strengthen the learning experience for our students."
Nicholas Wergan, Group Education Director of Inspired, said: "We use technology in Inspired schools to deliberately deepen learning as well as to engage and motivate students, through meaningful connectivity to students' own cultural worlds.
"Using VR technology in our Inspired Metaverse will provide students with relational and immersive experiences that provoke inspiration, student cognitive development and connections, through collaborative virtual learning with classmates or Inspired students from across 5 continents."
Inspired's unique global professional learning community of teachers will share best practice in the very best of these experiences across all subjects and curriculum. Inspired Education operates in Europe, Asia-Pacific, Africa, the Middle East and the Americas educating over 55,000 students.
*The VR Advantage, PwC (June 2021): https://www.pwc.com/us/en/tech-effect/emerging-tech/virtual-reality-study.html
About Inspired Education
Inspired is the world's leading and most innovative education groups, with over 70 premium private schools spanning 5 continents. Inspired provides proven excellence in premium education to over 55,000 students worldwide from 1 to 18 years of age.
Inspired offers a fresh and contemporary approach to education by re-evaluating traditional teaching methods and curriculums, and creating a more dynamic, relevant and powerful model reflecting current attitudes. We nurture the unique individuality, talent and self-assurance of each student, equipping them to take on the world with the skills and confidence to ensure success.
Educational results
Across the entire Inspired Group, over 90% of students achieve their first-choice university placement (based on 2020 results).
One in three graduates attend Russell Group and Ivy League universities.
Almost 60% of all A-level students achieve A* and A grades.