Article
Interview with Adrian Judele – Head Exams British Council Switzerland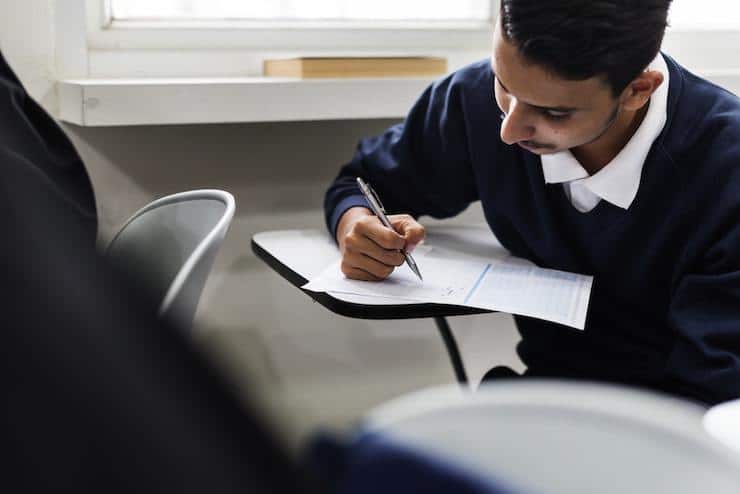 The British Council is the United Kingdom's international organisation for cultural relations and educational opportunities. Switzerland is one of the more than 100 countries where the British Council is present; it has been running activities and projects here for more than seven decades. We interviewed Adrian Judele, the Head of Examination Services, about the approach to equality and diversity embedded in the English language assessment services, which the British Council offers to many international schools in Switzerland.
What is the activity of the British Council in Switzerland?
Our focus in Switzerland is on four areas: culture, the English language, international education and exams in English.
We have participated in many cultural events and projects in this country: for example, last year on the 400th anniversary of Shakespeare's death we sponsored the two-month Zürich Shakespeare Festival, as well as the Lausanne Shakespeare Festival and supported two Globe Theatre representations (in Liechtenstein and Geneva). We are also a partner in the scientific competition FameLab, where young researchers compete in promoting their ideas in English to a non-specialist public.
And what do you do in education and exams?
Our most recent launch onto the education market a couple of years ago is Aptis, a modern and flexible English assessment system designed to be used by organizations and institutions to benchmark the English language levels of their employees, potential employees, students and teachers.
We are also the main point of contact for international universities and institutions all over the world, providing them exam administration services for their students based in Switzerland.
We are happy to see how, every day, through our efforts, people's lives are changing. We give them the tools to succeed, to shape their future. Everybody knows that at the moment English is the language of communication in all international sectors. Every day we receive requests from candidates that need to test their level of English for studying or working in international environments. Many of them apply to top international universities, colleges and schools in Switzerland and abroad and are required to present official proof of their knowledge of English. Many people go to the UK, Australia, Canada and the US, but also to non-English speaking countries and need a certificate of English because it is the main working language. The IELTS exam that we offer is recognised worldwide and literally opens doors to our candidates' brilliant future.
How many official IELTS exams do you run every year?
We run exams almost every week in different cities in Switzerland, there are almost 50 IELTS dates per year that our candidates can choose from. There is a wide range of opportunities to take the IELTS test in term of frequency and locations of exams. We are based in Bern and it is easy to us to operate in all parts of the country: currently Bern, Geneva, Zurich, Basel, Lugano, Lausanne and St. Gallen. As we want to be close to our clients and offer them a great experience every time, we are always looking into where we should open new sessions next. We work with many international schools, offering their students the possibility of sitting IELTS on their premises, in the classrooms they know, sparing them the additional hassle of travel and stress on the exam day.
It seems that you pay particular attention to the equal access for your candidates. How do you manage it?
That's true. In fact, the idea of equality, but also to diversity and inclusion are extremely important to us. We ensure equal opportunities to all and we do not discriminate against anyone.
Our approach arises from the fact that we operate in an open, global economy where needs are continuously changing. For instance, we have noticed an increase in the requests for special conditions from our candidates in the recent years. As we are a charity organisation, we try to accommodate each requirement; we want to provide fairness and flexibility. For example, if an IELTS candidate needs extra time to complete the exam due to a disability, we allow them a proportional amount of time based on their situation. If a candidate has a transgender identity, we protect their diversity and dignity. We also offer exam sessions where the listening test is taken with headphones, which have individual volume controls. This provides equal chances to everybody, including those who might have hearing difficulties. Fairness in our opinion means offering individuals an equal starting point; it is not just blindly applying the same standards to everybody.
Equality and diversity are not only referring to our candidates. Internally, our diverse team is one of our strengths. We benefit greatly from the different experiences, languages and backgrounds of our colleagues. Our aim is to have heterogeneous teams in which each member can contribute to the company's growth with their uniqueness and diversity.
More from International School Parent
Find more articles like this here: www.internationalschoolparent.com/articles/
Want to write for us? If so, you can submit an article here: www.internationalschoolparent.submittable.com