Article
ISCS, The British School of Zug joined millions to pay their respects and mark the extraordinary reign of Queen Elizabeth II
ISCS, The British School of Zug is joining millions of people worldwide to pay its respects and mark the extraordinary reign of Queen Elizabeth II on Monday 19th of September 2022.
Students at the school will be participating in a series of activities designed to reflect on the Queen's life and her impact as the UK's longest serving monarch.
During a special Assembly, students and teachers will pay tribute to the Queen as an extraordinary leader, whilst also learning about her, and the Royals' affiliation with Switzerland.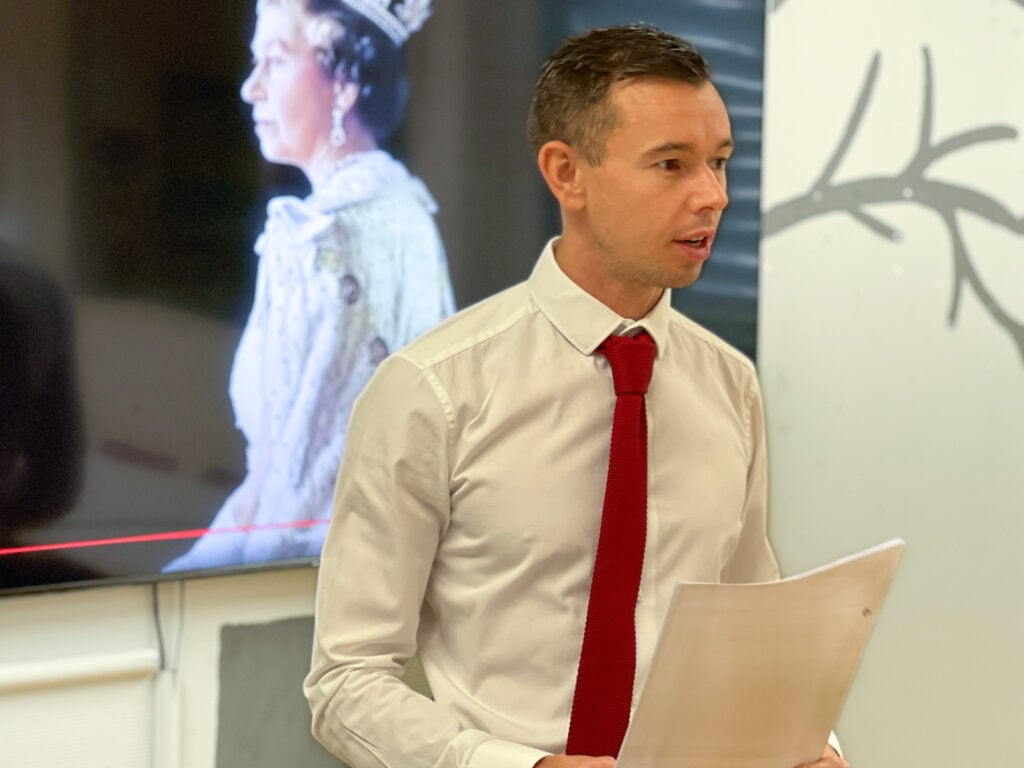 Mr Ryan Hopton, Deputy Head of Secondary at ISCS and Member of the Chartered College of Teaching, said "The death of HRH Queen Elizabeth II marks the end of an era in British history, politics and culture. An immensely recognisable figure, her role and actions as Head of State for the UK and other Commonwealth nations will be remembered around the world. She was often the only female figure among the male-dominated world of leaders and politicians and strove to move the UK, and its monarchy, into the 21st century whilst maintaining a sense of tradition. As a diplomat, her role in international relations has been significant."
ISCS teachers have prepared inspiring and engaging resources for the students, who will be able to participate in art projects, history sessions, research, poem recitals amongst others. A special British lunch and "English Tea" and lunch will be served to honour one of the most significant people in our history.
James, 7 years old, originally from the UK said "The Queen was a very inspiring leader, because she was kind and always supported young people around the world."
Bea, 9 years old, originally from the UK remarked: "I think the Queen was an extraordinary person, because she devoted her whole life to serving others and always pushed world leaders to commit to saving our planet".