Article
IUGs Unique Dual-Degree Programme: An interview with Eric Willumsen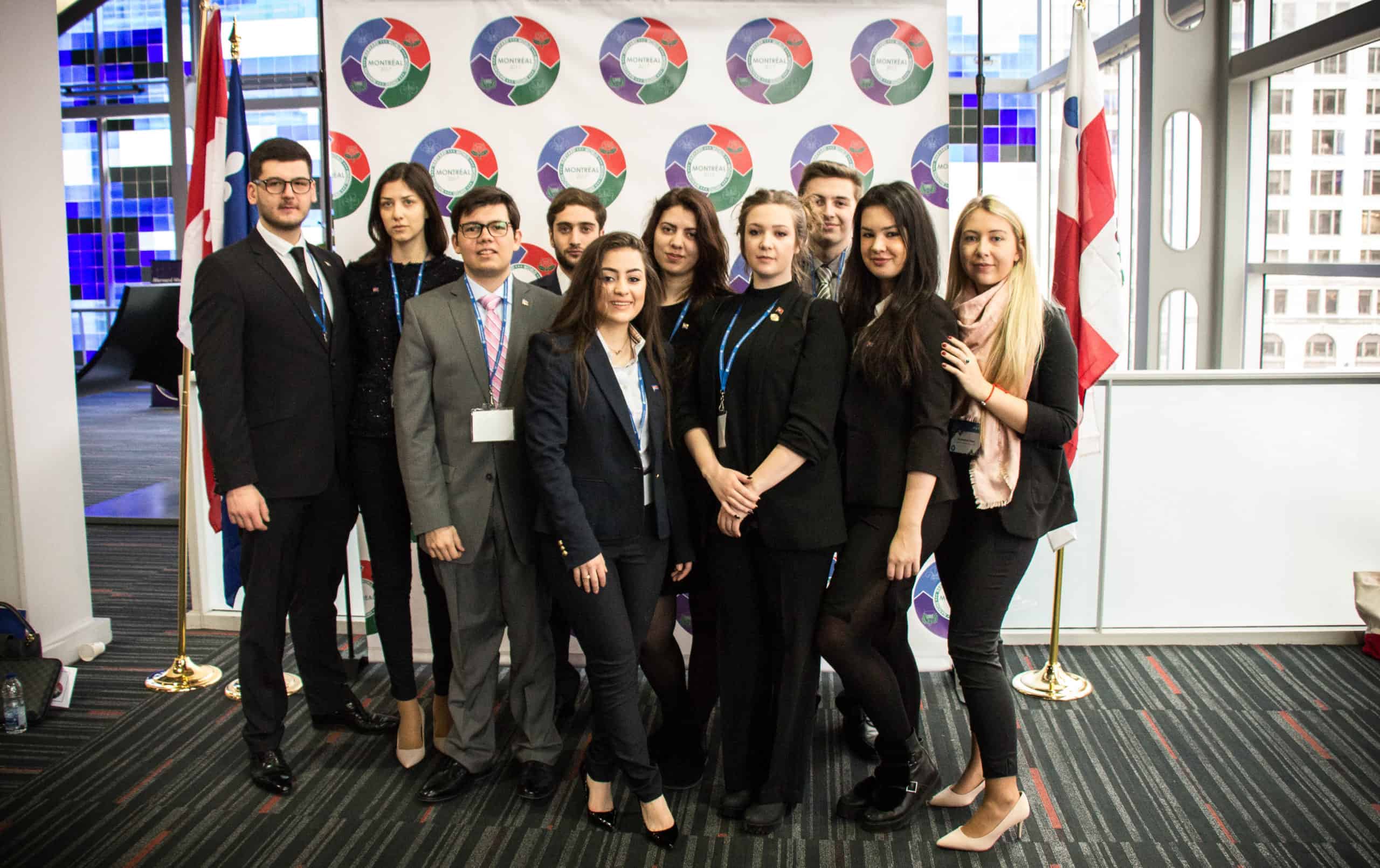 Founded in 1997, the International University in Geneva provides a unique international atmosphere to their campus. With students from over 60 countries and a faculty comprising more than 20 countries, it's easy to see why international education runs through the bones of this institution. Starting in 2011, the IUG struck up a partnership with the University of Plymouth in the south of England, offering their doctorate courses in Business Administration and Public Administration. Building on this relationship, the IUG and the University of Plymouth embarked on a brand new venture, and sought to offer a course that would allow students to receive two degrees on one 3 year course. We spoke to Eric Willumsen, President of the International University in Geneva to find out more!
IUG runs an interesting dual-degree concept. What is a dual-degree programme, what are the advantages and how can Swiss and International Students benefit from it?
Since 2018 all undergraduate students have the opportunity to graduate after their three years at the International University in Geneva (IUG) with two bachelor degrees: a specialised bachelor degree from IUG in Business Administration, International Relations or Computer Science and a BSc (Hons) in Business Management from the University of Plymouth (UK). In their third year students are graded by professors from both IUG and the University of Plymouth. The advantages are several, a student does not need to spend an additional year in the UK for the two degree programs. The student has the best of both worlds : private and public, which means that classes do not exceed thirty students, easy access to their professors and on the same time access to the online library of the University of Plymouth.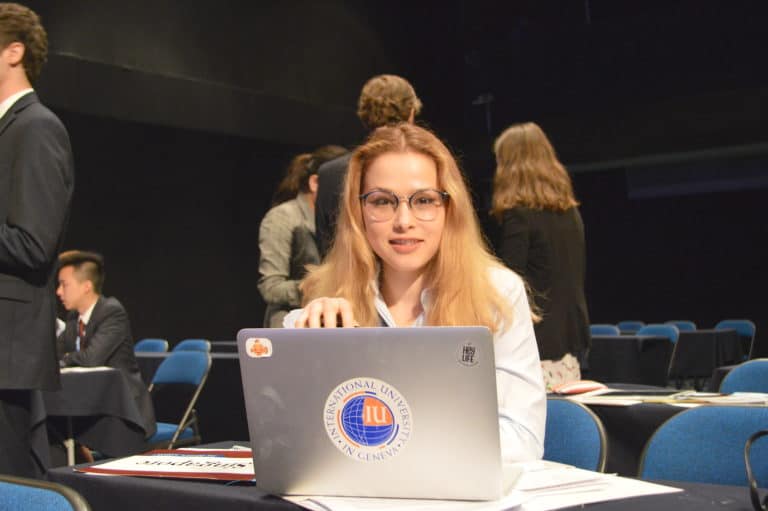 What industries do your graduates progress into?
All kind of industries, from the international organisations to multinationals. A recent trend has been the attractiveness of start ups. Throughout the year our career counselor invites our alumni to present the company for which they work to our current students. During this academic year we have had presentations by McKinsey, World Health Organisation (WHO), Vontobel Bank and the International Committee of the Red Cross. Some students chose to continue their graduate studies after, in the UK or other universities. Since this year we have the same double degree agreement at graduate level with both the University of Plymouth (UK) for International Relations and with Boston University (USA) for our business programs.  
Which features of the program do students value the most?
What students value the most is probably the multicultural environment with the student body representing more than sixty countries. The practical experience of our faculty make the classes more applied than theoretical. In their third year student work on projects with real case scenarios. Finally the interactive teaching style of our faculty allows for better student participation. Since last September students have the opportunity through a hybrid system online and in class.
What characterises the students graduating from IUG?  
We believe that our students have respect and tolerance for other cultures and therefore are at ease working in an international environment after having studied in Geneva a centre for global governance. We emphasise the importance of interpersonal skills and good communication skills in addition to the digital knowledge that they acquire during the academic studies. Our alumni are present in over 100 countries representing a unique opportunity to participate in a  global network.
What about the academic standard? Is the course rigourous?
IUG has both institutional and program accreditation thus ensuring that all the courses follow international academics standards. The third year of the bachelor program can be more challenging due to the double grading by faculty from IUG and the University of Plymouth. 
Do you have an extracurricular activity program? Clubs, societies?
IUG has an active student council that organise social events, excursions and our traditional Gala dinner which serves a fundraising event for a charity. Last year the charity chosen by the student council was the WWF for Nature.
Each year a delegation of our students from the International Relations program participate in the Harvard World Model United Nations (MUN). We also organise a Silicon Valley study tour in Spring where students have the opportunity to visit major high tech companies.
What is the biggest benefit for you about being located in Geneva?
Our biggest benefit is being located in a city that host many international organisations. Geneva belongs to a select group of "truly" international cities making it an ideal place to study international management and international relations. We are able to attract faculty with both outstanding academic and professional credentials who are based in the Geneva area.
More from International School Parent
Find more articles like this here: www.internationalschoolparent.com/articles/
Want to write for us? If so, you can submit an article here: www.internationalschoolparent.submittable.com