Article
La Côte International School Aubonne welcomes new Principal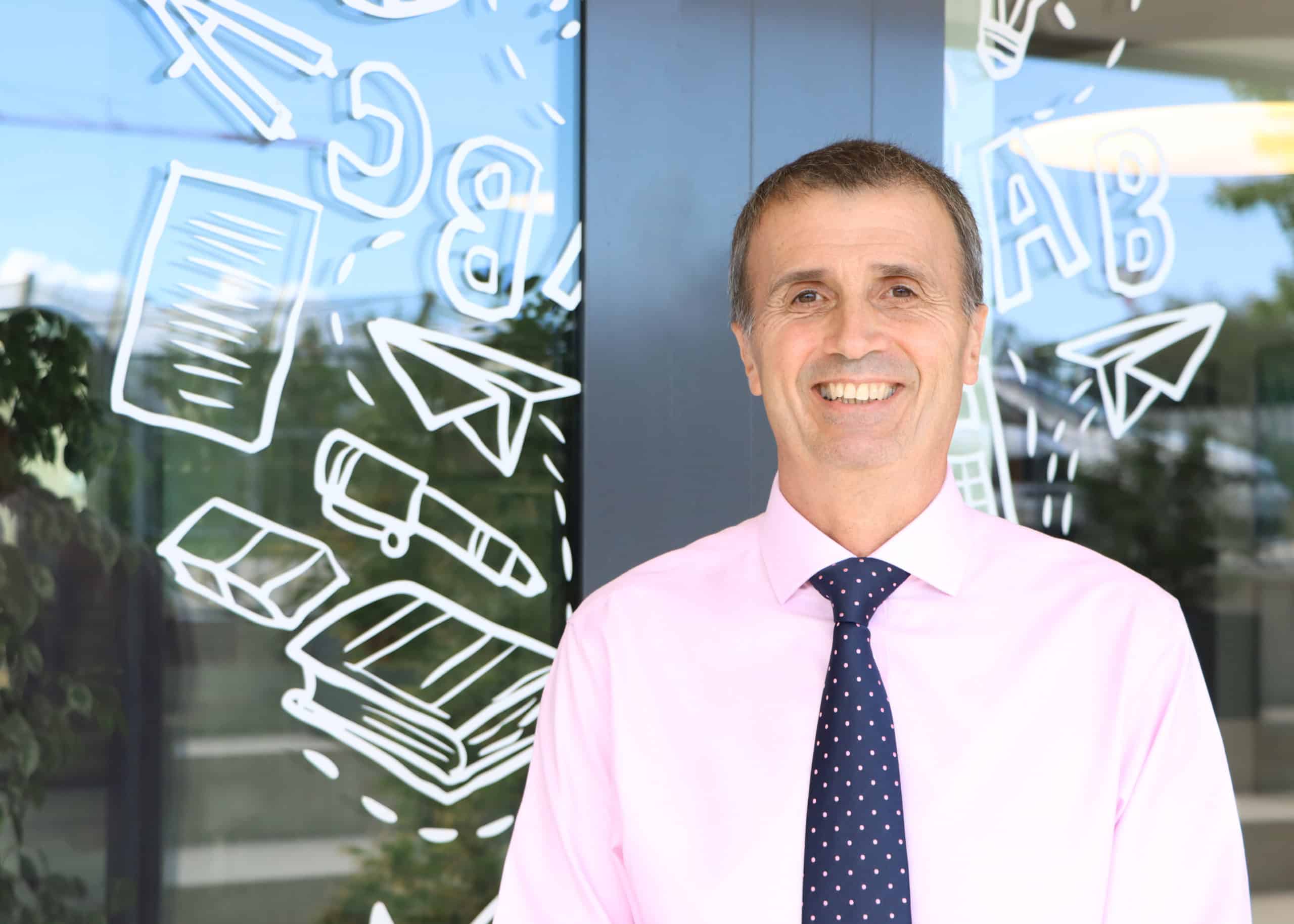 Former Education Director at Nord Anglia Education now leading LCIS as Principal
La Côte International School Aubonne (LCIS) has welcomed Mr. Andy Puttock, former Education Director at global premium education provider, Nord Anglia Education (NAE), as the new Principal at the start of the academic year 2020-21.
With over 30 years of experience as an educator and leader, Mr. Puttock brings a wealth of knowledge in international education to the position. Mr. Puttock is committed to the belief that every student can succeed if schools create the right environment and remain relentlessly focused on providing the highest quality of teaching and learning.
Outstanding academic results reflect LCIS' commitment to seeing students succeed
"Since arriving at La Côte International School Aubonne, I could not be more impressed with the dedication, positivity, and passion of all my colleagues. We have started the year with some outstanding academic achievements in our examinations, reflecting our shared commitment to seeing our students succeed in every way. Our IB Diploma students achieved an average point score of over 35, equalling the school's best ever results, and two of our students achieved over 40 points.
In the IGCSE examinations, 91% of our students achieved grade 5 or above (this level is referred to in the UK nowadays as a 'high pass'), 19% achieved the top grade (grade 9) whilst 64% achieved grades 7-9, which has always been the UK government benchmark for excellence. To set that in context, this year 28% of students in the UK achieved grades 7-9 in GCSE examinations. Most impressive is this: LCIS, for the first time, achieved more highly than the average across NAE schools in every measure, a true comparison and a first for the school (NAE IB Diploma average 34.4; IGCSE 7-9 56%)."
A Virtual School Experience based on cutting-edge education practices
"I cannot begin to express how impressed I am with the tenacity, dedication, and resilience of our students in this particularly challenging academic year, and of course their teachers and families. Having to rapidly adapt to an online teaching and learning environment during the lockdown wasn't easy, and our teachers certainly faced a steep learning curve. As a school, we reflected on successes as well as areas to improve, listened to feedback from parents and students, and responded with significant staff training to continuously advance our provision. We understood the importance of personalised attention, uninterrupted learning and the familiarity and routine of the school day to offer reassurance to our families. As evidenced by our results this year, our students made great progress – a real testament to the way we responded to this feedback and support. A huge advantage for us is being part of Nord Anglia Education, allowing us to leverage insights and best practice from NAE's family of schools and 9,000 teachers worldwide, who are sharing cutting-edge education resources, ideas to improve how our students learn, and experiences in transitioning between online and on-campus.
In addition, our Virtual School Experience is enhanced by relevant, value-add content from our world leading collaborations with MIT, Juilliard and UNICEF. I am confident that we are very well placed to revert back to a Virtual School Experience should we be required to."
Mr. Puttock first joined NAE in August 2013 as Principal of The British School of Beijing, Shunyi, after 16 years as Headteacher of two large and highly successful schools in the UK. He was then appointed as Education Director at Nord Anglia Education, driving the strategy for building an outstanding education for Nord Anglia students worldwide. His vast experience helped to guide the organisation's Be Ambitious philosophy and quality assurance within the family of schools.
Previously, Mr. Puttock taught in the UK since 1986 as a teacher of French, German and Latin, following a career path through Head of Modern Languages in a large Essex school and Deputy Headship, also in Essex. Mr. Puttock graduated from Corpus Christi College Cambridge with an MA in Modern and Medieval Languages and also holds a PGCE from Cambridge and a Diploma in Education Management from Anglia University.
About La Côte International School Aubonne
La Côte International School Aubonne (LCIS) is a co-educational day school in Aubonne near Geneva and Lausanne, Switzerland. The school welcomes students between 2 and 18 years old. LCIS is part of Nord Anglia Education, a premium education provider with 66 international schools in 29 countries.
The school's bespoke selection of studies offers its students the possibility of an English, French or bilingual language route through Primary into Secondary. LCIS offers the English National Curriculum (ENC) and the International Primary Curriculum (IPC) in Early Years and Primary. The Secondary provision includes a bespoke bilingual Swiss Maturité programme, the International Baccalaureate (IB) Middle Years Programme (MYP), the International General Certificate of Secondary Education (IGCSE) and the IB Diploma Programme (IBDP).
Enquiries:
Gaylene Pomeroy, Director of Admissions and Marketing
Phone: +41 22 823 2626
La Côte International School Aubonne Chemin de Clamogne 8
1170 Aubonne, Switzerland
More from International School Parent
Find more articles like this here: www.internationalschoolparent.com/articles/
Want to write for us? If so, you can submit an article for consideration here: www.internationalschoolparent.submittable.com