Article
2020 Nord Anglia Education Regional Model United Nations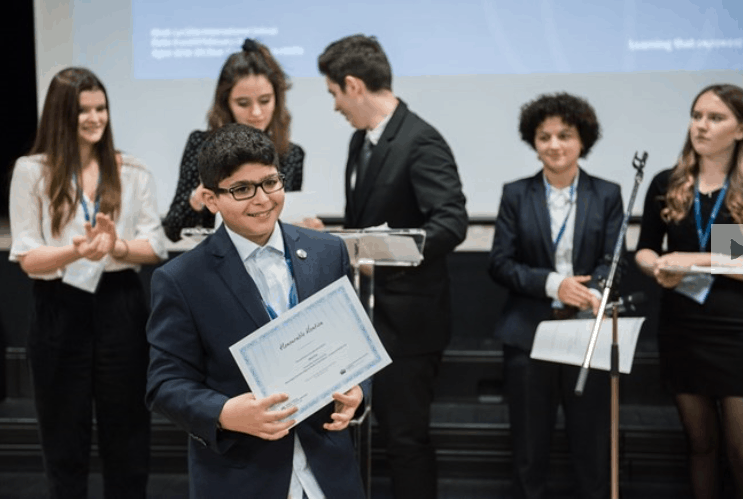 Nord Anglia Education (NAE) students from schools across Europe and Russia will join the Regional Model United Nations. La Côte International School is hosting the event in Aubonne on 8 and 9 February 2020.
At this two-day regional event hosted at La Côte International School (LCIS) in Aubonne Switzerland, NAE students aged 11 to 14 will take on the role of United Nations delegates from participating countries in an educational simulation of the UN.
The student delegates will address specific issues through committees, workshops, team-building activities and specialised sessions. After reading position papers and debating amongst each other, the delegates will be drafting, submitting and voting upon resolutions. Students will also be able to visit the UN Headquarters in Geneva thanks to the school's nearby location.
"At Nord Anglia Education, we empower our students to positively impact their individual communities and the world at large," said Nord Anglia Education CEO Andrew Fitzmaurice.
"We are proud to be hosting such a high profile regional event. Students from NAE schools will be actively encouraged to be ambitious about their role in making our world a better place through friendly debate over pressing global issues," the Principal of La Côte International School, also said.
Other Schools involved
Apart from LCIS, participating schools include Collège du Léman, Collège Champittet Pully, the International School of Moscow, the British School Warsaw, International College Spain, the British International School Bratislava, and finally, the British International School Budapest.
LCIS is located in Aubonne Switzerland, just 20 minutes away from Geneva. Geneva is the international city of peace known for its 200 non-governmental organisations and also, the United Nations Office at Geneva. Therefore, this makes it the ideal setting for students to learn about Model UN and the skills it fosters. 
Also, the NAE Model United Nations conference at LCIS provides an invaluable introduction to the world of MUN. The conference is led by experienced staff members alongside students who have joined MUN before.
Find more articles like this here: www.internationalschoolparent.com/articles/
Want to write for us? You can submit an article for consideration here: www.internationalschoolparent.submittable.com