Article
Language and Identity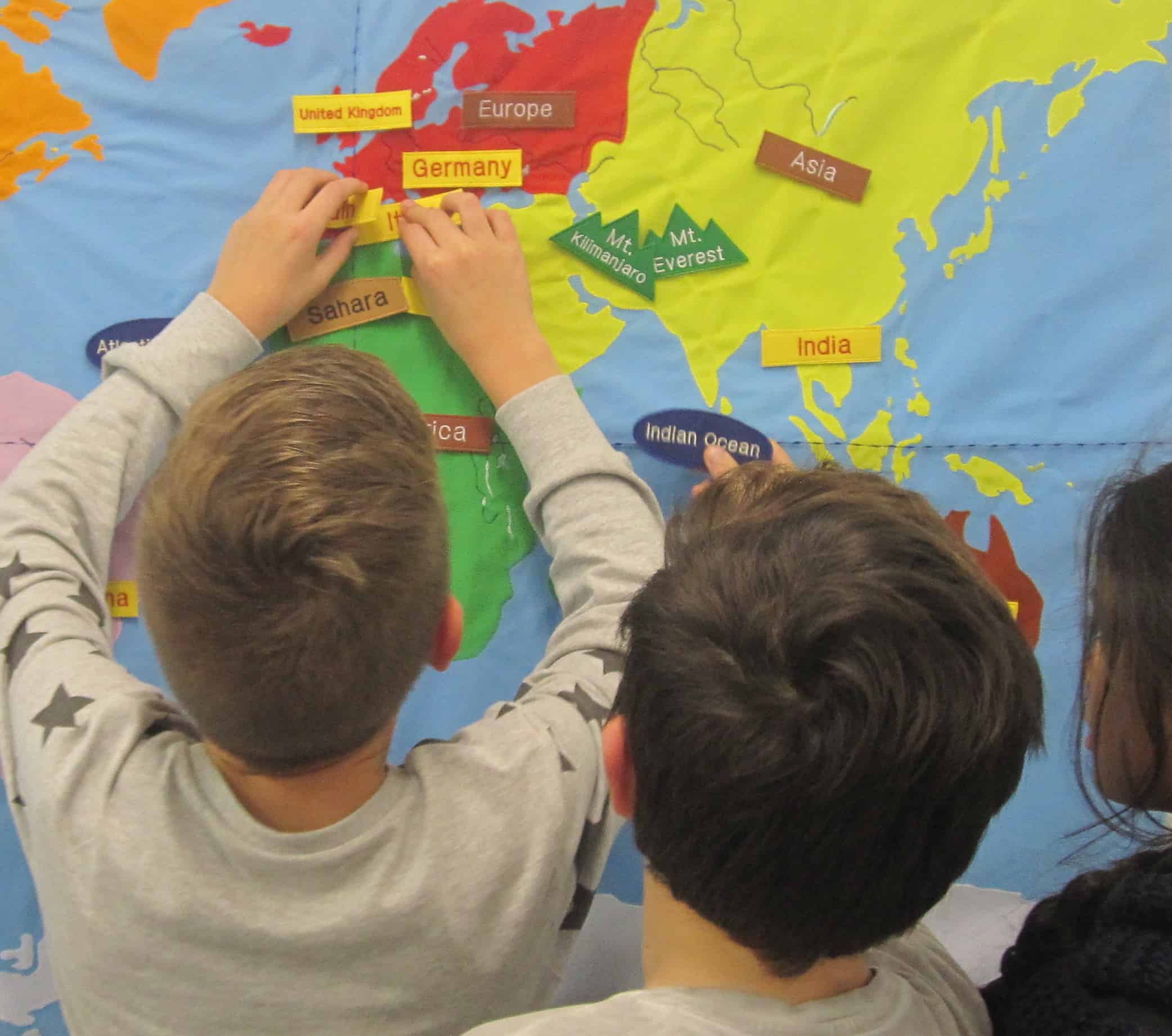 In October 2017 I attended the International Baccalaureate (IB) Global Conference in The Hague, Netherlands. One of the presentations I attended was by Professor Mary Helen Immordino-Yang, a neurologist and psychologist at the University of Southern California. Her research on how students' emotional states influence their learning receptivity reminded me of the many discussions I have had with students who are studying their first languages. In previous newsletter articles, I have focused on the cognitive, economic and cultural advantages to developing bi- and multilingualism. Inspired by Immordino-Yang's work, I will now shift my discussion to the question of how our languages take shape and inform who we are and how we relate to others.
The relationship between language and identity is complex. The languages an individual speaks is certainly not the only thing that defines who an individual is, but it does reveal something about his or her experiences, beliefs and attitudes. Our identities constantly evolve over time as we navigate different social contexts and adopt the many identities they entail. The IB publishes guidelines on many aspects of international education, including language learning. In its 'Language and Learning in IB Programmes' (2014) publication, the IB examines the role of language in the development of an individual's identity. The IB suggests that the languages we use to communicate are connected to our own personal development, and the choice to develop 'multiliteracies' can even foster a sense of empowerment (IBO, 2014). Indeed, their use of the word 'empowerment' highlights the strong emotional component associated with learning new languages or continuing to develop home languages.
Along with the positive emotional states associated with language learning, there can also be negative feelings individuals can experience when they feel that they are losing a language, a sort of 'language mourning'. As Castro, Lundgren and Woodin (2015) state in their discussion of multilingualism, when individuals feel their local and national identities are under threat, this can affect the potential to extend their horizons and participate in global citizenship. In addition, having an understanding of one's own identity can be useful in understanding the identity of others. Bi- and multilingual children in international schools often have unique linguistic and educational profiles, which make them a heterogeneous group that require bespoke academic programmes. Franceschini (2009) discusses how being part of a multilingual community can help develop an individual's own multilingual development. However, she also makes the point that 'not every society which claims to be multilingual necessarily produces multilingual individuals' (2009: 33). Developing the optimal environment and support in which to nurture and harness balanced multilingualism is one of the biggest challenges that schools, communities and families with complex linguistic profiles have to face.
What is clear is that there is an emotional component to learning and using languages that influences an individual's sense of his or her identity. When a child's languages are valued, the child can experience an increase in self-esteem, which can enhance their motivation to learn (IBO, 2014). With this in mind, I asked students from Grade 7-12 who are studying their first language at school to discuss how they feel about their languages and their identities. In their responses, the students used words such as 'happy', 'comforting' and 'safe'. They discussed feeling empowered and newly connected. They mentioned how studying their first language has addressed the fears they had about losing their languages or growing disconnected from their families, peers and their culture. Most of the students felt there was a strong connection between their languages and the shaping of their identities. They talked about how their languages influenced the way they view the world and how they interact with others. Importantly, a point that was often made was that it is not just the development of a home language that shapes your identity, but your experience of learning different  languages.
Through reading the overall linguistics discourse on the links between language learning, emotions and identity, and discussing these issues with students, I have concluded that providing bi- and multilingual children with opportunities for linguistic growth helps with their personal development and their ability to engage with others; this aligns with the IB's view that both families, schools and communities should strive to furnish 'social and emotional conditions' that value all languages and strengthen intercultural awareness (IB, 2014: 30).
By: Lorna Caputo, First Language and English as an Additional Language (EAL) Coordinator, International School of Zug and Luzern (ISZL)
References
Castro, P., Lundgren, U., & Woodin, J. (2015). International mindedness through the looking glass: reflections on a concept. Journal of Research in International Education, 14 (3), 187-197.
Franceschini, R. (2009). The genesis and development of research in multilingualism. The exploration of multilingualism: Development of research on L3, 27-61.
IBO (2014) Language and Learning in IB Programmes. Cardiff: IBO.
About ISZL:
The International School of Zug and Luzern is an independent co-educational, non-profit day school, from Pre-School to Grade 12 serving the international community of Central Switzerland. www.iszl.ch
More from International School Parent
Find more articles like this here: www.internationalschoolparent.com/articles/
Want to write for us? If so, you can submit an article for consideration here: www.internationalschoolparent.submittable.com