Article
Learning how to learn with the Collège Alpin Beau Soleil learning support team.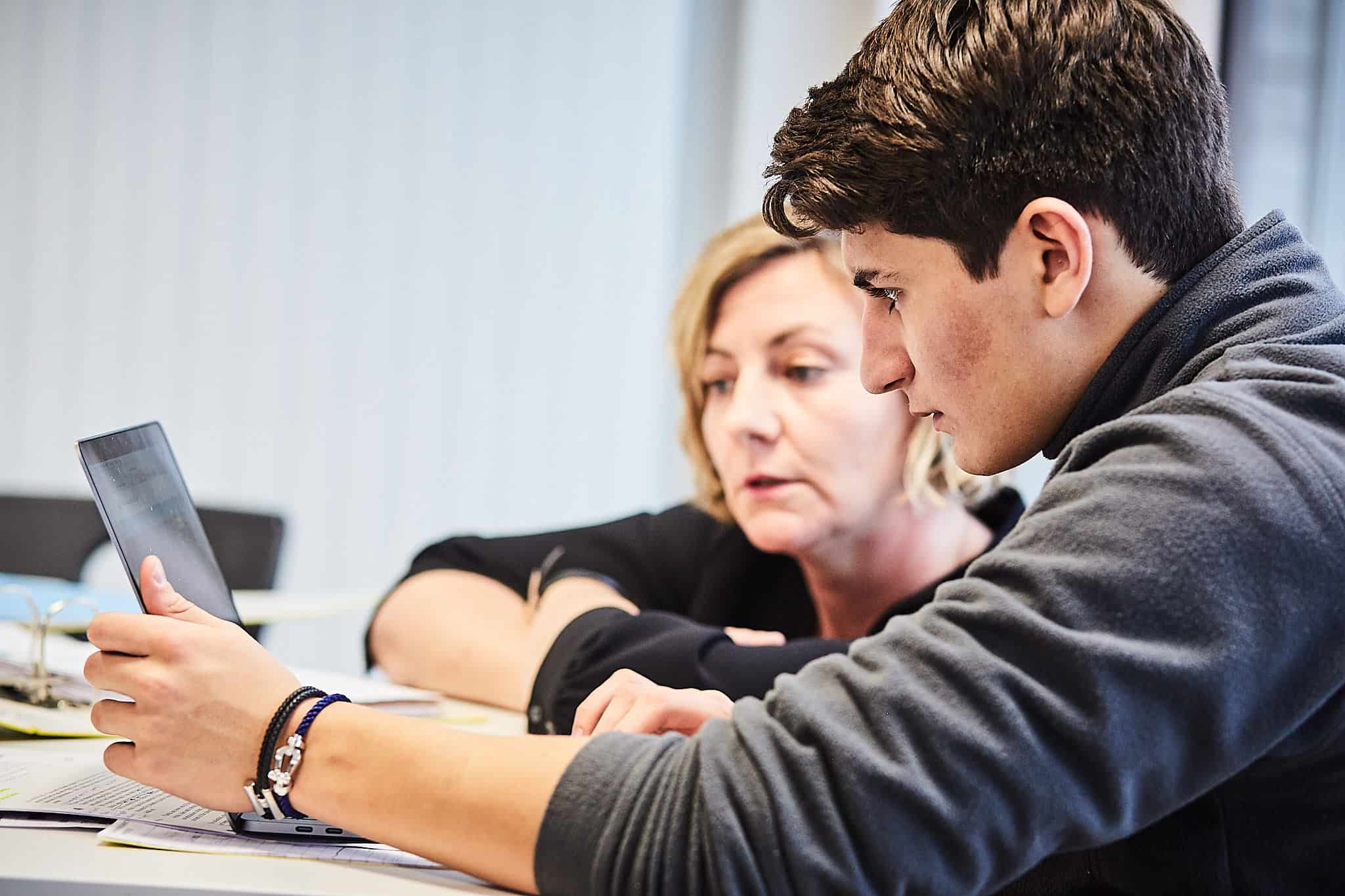 Abi Coulson, Learning Support Coordinator at Collège Alpin Beau Soleil explains the advantages of the small school setting at Beau Soleil and how engaging with students on a personal level helps them to success.
"While individualised teaching starts in the classroom through teacher differentiation, additional Learning Support equally is open to every student, at Collége Alpin Beau Soleil. Indeed, with a maximum capacity of just 260 students, we are in an advantageous position to be able to offer a high level of individual student support and all students have access to extra help via one-to-one lessons, in-class support or lunchtime drop-ins. By taking time to get to know our young people and their learning needs, we can have a long-term view on every student. Our clear aim is to help students to understand themselves, their particular strengths and difficulties, and put in place individualised plans to help them become effective and independently responsible learners.
For students with particular learning needs, support is provided by a specialist teacher to develop their areas of difficulty, receive support with specific tasks, and master key study skills. Over time, we see students progress and develop in ability and confidence. While the focus of Learning Support is on academics, the value of the one-to-one student-teacher relationship extends well beyond mind-mapping, reading software and memory hooks. As teachers, we are privileged to be able to get to know the students on a personal level and there are clear signs that students equally value this rapport, especially during stressful periods, such as exam crunch time.
A small number of students opt to work with our designated study coach. Our coach provides in-class and individual help to students during the day and evening study clubs. The combination of having close knowledge of teacher expectations, as well as knowing the students' personality allows the coach to assist this group of proteges to stay on task and push at their personal envelope of achievement.
As we continue to drive the evolution of student support at Beau Soleil, one of the biggest questions is where does Learning Support start and finish alongside other student services. In fact, this is playing out to be one of the department's biggest assets. It is owed in part to the fact that we are a small school. Teachers know their students well, along with the other staff who support those students inside and outside the classroom. As much as the essential and structured provisions available at Beau Soleil, there is more than can be formally accounted for. Every day, it is the interaction of concerned and interested staff that strike me as being the cornerstone of the support we are able to offer at Beau Soleil. Alongside the personal qualities of staff, it is the size of our community the helps differentiate our differentiation."
Find out more about Collège Alpin Beau Soleil in this video.
More from International School Parent
Find more articles like this here: www.internationalschoolparent.com/articles/
Want to write for us? If so, you can submit an article for consideration here: www.internationalschoolparent.submittable.com