Article
Let's talk consent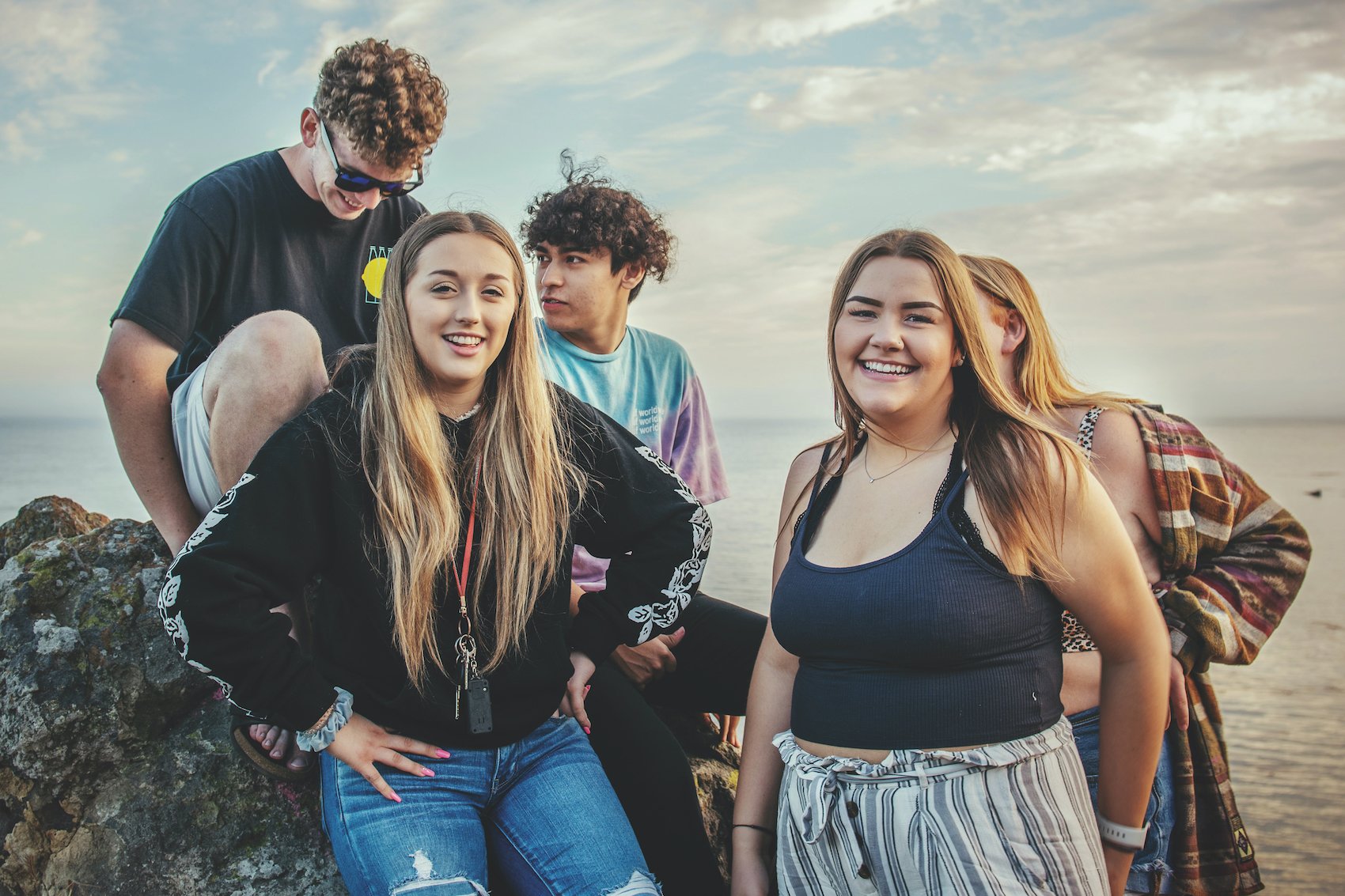 Is it easy for you to talk about consent with your kids? It should be, but as parents many of us find topics around intimacy and sexual activities difficult to broach. We are not alone in our discomfort. More often than not, it is an uncomfortable topic for our children too. However, times have changed and talking about consent and sex in general isn't something we can, or should, ignore. 
Consent is a relatively new topic, even though the term first appeared in 1957. It wasn't until the 1970s that any serious discussion of the concept took place and even then, it has only recently become a common theme of sex education.
How can we talk about consent with our kids if we don't really comprehend what it is and how it applies?
So, what IS consent?
The Centre for Parent and Teen Communication describes consent as "a special kind of permission that people give freely, knowingly, on a case-by-case basis, and with the understanding that they can take it back at any time. Most importantly, consent is a shared decision. It's not a transaction or a deal, and there's nothing binding or mandatory about it." 
When is consent needed?
Consent is not just teaching boys to ask before sex. All genders need to understand that gaining consent applies to each of them equally. And it's not just sex. Consent applies to the full gamut of intimate experiences. Things like holding hands, hugging, touching or even sexting requires mutual agreement. Basically, anything that has intimate or sexual intent, needs consent.
Consent can be broken down into a number of key principles:
Consent is mutual
Consent applies to everyone. Both partners must understand and agree to the 2same thing.
Consent is needed every single time and CAN be revoked
Just because it is given once, does not mean
it will be given again. Consent can be taken back at ANY time. Agreeing to contact is not a binding contract and there is no obligation to continue with anything that causes discomfort. Even the instigator is able to change their mind at any time.
If a person has been made to feel guilty, embarrassed or pressured to the point that they say yes – that is not consent. Similarly, consent cannot be given by someone who is drunk, taken drugs, passed out or sleeping. Consent must be enthusiastic, certain, and clear
A "maybe" or "I think so" is not consent. The answer must be YES (or similar) backed up with a level of enthusiasm and supporting body language.
Why consent is a hard topic for teens
It's not easy being a teenager. Arguably, these days it is even harder with social media and the internet adding to the pressure of how to look and act. Even in the generation of Malala and Greta, there are still a number of barriers to teens understanding and exercising consent:
Consent is informed
A person cannot consent to something they do not understand. Both parties must fully comprehend what they are agreeing to.
Consent must be given freely
media and the internet adding to the pressure of how to look and act. Even in the generation of Malala and Greta, there are still a number of barriers to teens understanding and exercising consent:
Peer pressure: Although not a new phenomenon, peer pressure remains a very real and dangerous aspect of teenage life.
Information quality: The internet hosts a flood of information. The issue is not
a lack of information, rather the lack of good, balanced, and accurate information.
Knowing how to have conversations about consent with their partners: You may think teens talk about sex all the time – and in some cases this is true. However, chatting to your friends about sex is vastly different to talking about sexual contact with a girl- or boyfriend.

Knowing who to talk to: Not every teen is going to feel comfortable talking to their parents about issues surrounding sex. Many feel they do not have a person they can approach with their questions and problems.
How to have a conversation about consent
Talking about consent with our children is not easy, especially if culturally discussing sex is somewhat taboo. Although teens
get some sex education at school, it is our responsibility as parents to ensure the message is received.
Explaining how consent works is fundamental and using an analogy is a good way to simplify this topic. Imagining something like a car or item of clothing makes the concept of consent easier to grasp and clearly illustrates the absurdity of not asking permission.
Example Analogy: Borrowing a Car
Your friend let you borrow their car last week. The permission they gave you was for last week only.
To borrow the car this week, you would need to ask again.
You must get consent every time.
This week the same friend lets you borrow their car but a few hours later they ask for it back. Maybe they don't tell you why they need the car back, but it is their car, so you return it.
You can take your consent back at any time.
You ask your friend if you can use their car today. Your friend says "No". But you say, "We're friends, so you should let me use it!" And even though your friend really doesn't want to, they give in and say, "Okay." They don't want to, but they feel like they have to give you the car.
Putting pressure on someone to agree is not consent.
Having conversations around sex and intimacy might be uncomfortable. But they are necessary. Ultimately, we must empower our children to make informed choices and understand their role in the gaining and giving of consent.