Article
LIVE WEBINAR, 9th May: How can you prepare for top universities? Cambridge University answers your questions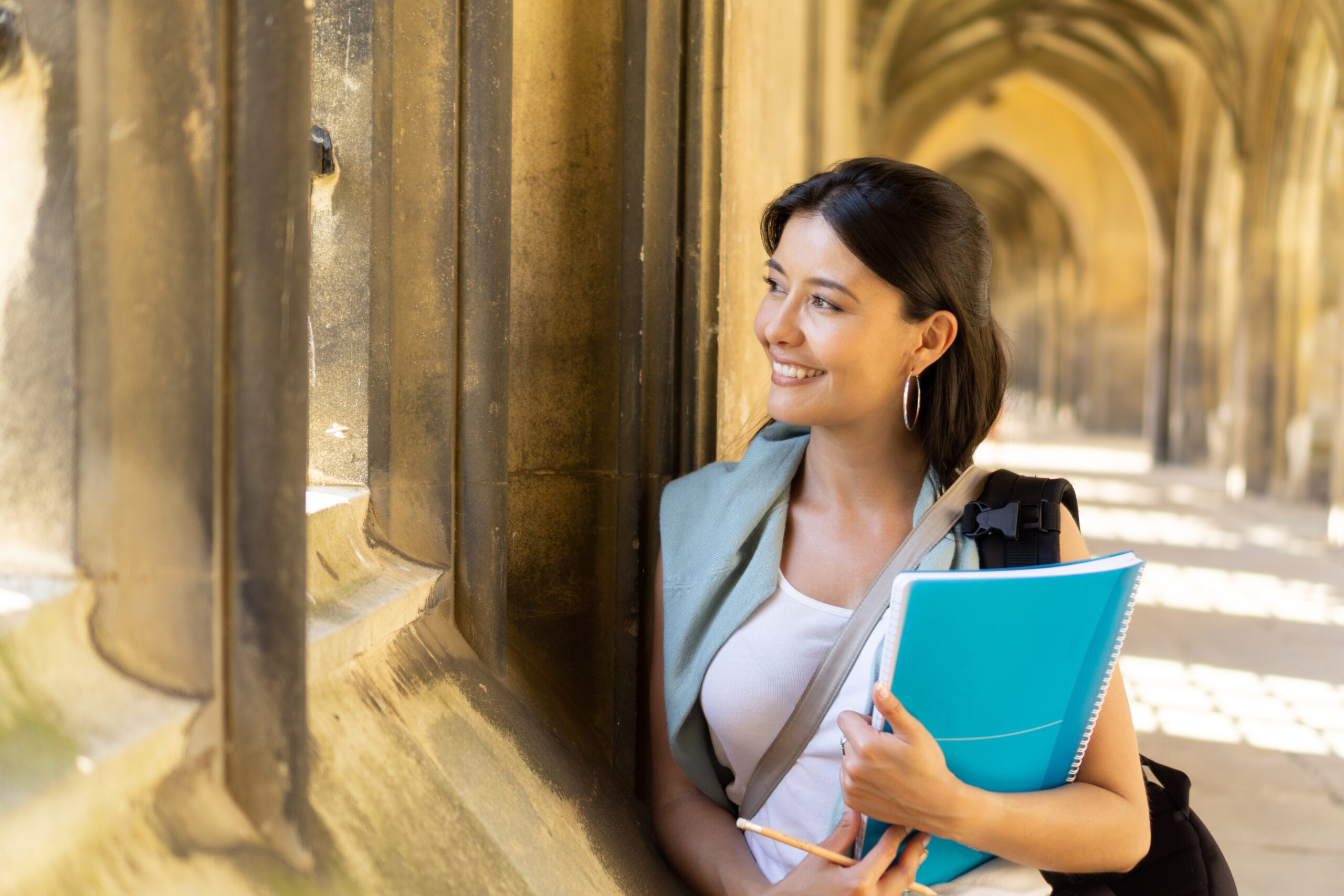 What should your child be doing now to get into a top university when they leave school? Find out at an exclusive live webinar with the University of Cambridge and leading online school King's InterHigh — sign up to join on Tuesday 9th May 2023 at 12:00pm UK time (GMT+1).
How can you prepare for elite university success?
What does it take to achieve your university dreams? How can today's students unlock their potential and start their journey to a bright future?
Getting into an elite university can seem daunting, but it doesn't have to be. With the right know-how, resources, and preparation, students can come out on top. And, if your child is aged 14 to 16 or younger, there's no better time to start taking those steps to success.
About the webinar
The University of Cambridge and King's InterHigh are teaming up to show you everything you need to know about preparing for admission to elite universities. Join them live on 9th May to hear expert tips, tricks, and guidance from:
Amber Cuttill – Deputy Director of Undergraduate Admissions at Pembroke College, University of Cambridge
Alessandro Capozzi – Head of Sixth Form at King's InterHigh
Walid Sabihi – King's InterHigh alumnus and University of Oxford student
You'll learn all the key steps your child should start taking to craft a winning university application when the time comes. Find out whether you should choose A Levels or the IB Diploma, learn how to make the right subject choices, and discover the extra-curricular activities that will help your teen stand out.
You'll also get exclusive insights from a University of Cambridge admissions director. Amber Cuttill will be there to explain what the best universities really look for in their applicants. The University of Cambridge is a beacon of academic excellence, attracting many of the brightest minds from around the globe. With extensive knowledge of the admissions process and a wealth of experience guiding students from different backgrounds, Amber's insights are an invaluable resource for students with top university aspirations.
Finally, hear one of King's InterHigh's successful alumni talk about his experiences getting into the University of Oxford. A second-year Computer Science student with an impressive résumé, Walid will be sharing what he knows about showcasing your abilities and potential, as well as how online schooling helped him soar to great academic heights.
Join the webinar for a rare opportunity to gain insider guidance on top university admissions.
About King's InterHigh
King's InterHigh is the UK's leading online school, bringing a world class education to students aged seven to 19 across the globe. Since 2005, more than 10,000 King's InterHigh alumni have graduated to bright futures — including to places at Cambridge, Oxford, and other top universities worldwide.
At King's InterHigh, learning revolves around you. From IGCSEs to A Levels to the IB Diploma, students enjoy a personalized, flexible, high-quality education with expert teachers and live, interactive lessons each school day. With university guidance programmes, plus a wide variety of online extra-curriculars and opportunities with fellow Inspired Education schools, King's InterHigh prepares students to achieve their biggest aspirations. Learn with virtual reality, enjoy the utmost flexibility, and become part of a global community of classmates.
Secure your seat for Thursday 9th May 2023 at 12:00pm UK time — SIGN UP NOW.