Article
Make 2017 YOUR year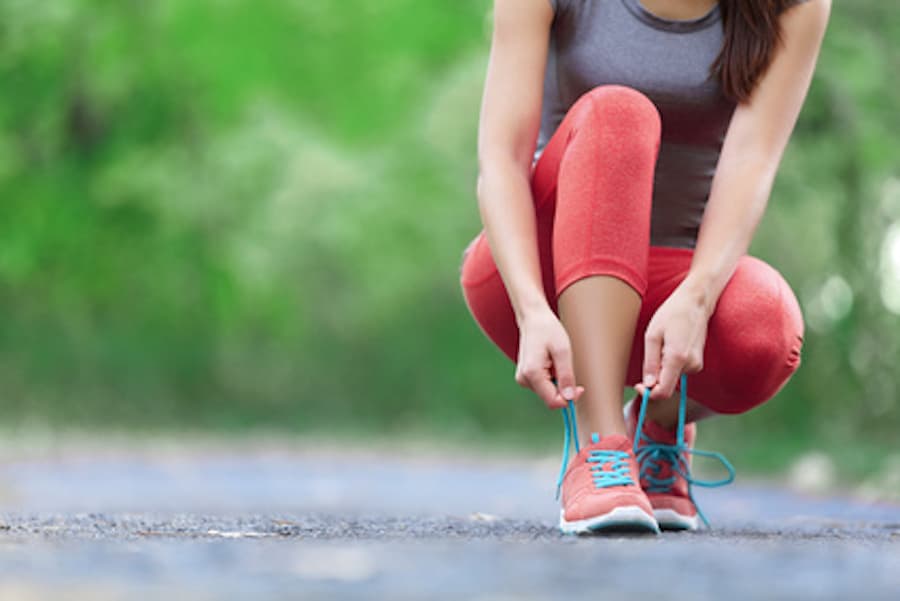 It's that time of year again. The beginning of a New Year. New year, new goals, new aspirations, new optimism that this time, we'll follow through on our resolutions.
But is there any chance that your goals look quite similar to the ones you set this time last year?
Most of us are much better at setting goals than we are at completing them.
And I'm no exception that! But over the years I've learnt to improve my skills. A lot!
When I was 13, I lost a parent to cancer and this event kicked off a life-long quest to truly understand health, balance and happiness in life. And for me, a large part of that was understanding how to set and reach goals for myself. Health, physical and general life goals because all of these goals are what help us to live a meaningful and happy life.
So why does the excitement of goals tend to wear off so fast, leaving us back where we started?
Essentially, this happens because we keep getting in our own way.
But we can change that of course and here's where you can start:
5 typical goal setting issues – and their solution
1) I love setting goals – I just can't stick to them…
Setting goals is exciting to most of us. Even starting our work towards the goals is exciting, but a few days or weeks into the effort, the excitement wears off. Sounds familiar?
What happens is that you keep getting sucked back into your old ways, the comfortable way. And you don't even notice it.
The solution: You need to keep your goals present and visible in your day-to-day life. Essentially you need small constant reminders, both of your goals and of the progress you are making towards them so that the goals stay at the front of your mind. And you need to track your results so that you stay motivated.
How: Write down your goals, keep them in front of you so that you see them every day. Write them on a post-it note and stick them to something you see often throughout your day (your bathroom mirror, your fridge, your desk, the dashboard of your car). Or use it as wall paper on your phone or laptop or create a reminder in your calendar that pops up at least once every day. And then start to measure the results you are getting. If it's weight loss, keep a little diary, write down day by day how you are getting on with sticking to your plans and with the results you are getting.
2) I lose my motivation after just a short while…
The excitement of the goal can wear off as soon as the routine of everyday life sets in and every time we're tempted to stray. Suddenly the goal doesn't seem so appealing anymore and we lose our motivation.
The solution: Become crystal clear on WHY you set the goal in the first place. What does the goal actually mean to you? What will be different by reaching this goal? Why does it matter? What will it change to how you feel, look, live?
Be really clear on this so that the goal is rooted in a deep meaning that you can go back to whenever you need to remember why it's more important than the distraction or temptation. And digging deeper into your actual motivation, also helps you to make sure that your goal is the RIGHT goal for you – one that will actually make a real difference and not just as 'nice-to-have'.
Also remember to keep your goals measurable – being able to measure your progress is motivating. If your goal is too vague, your progress will be vague and your motivation will soon dwindle. Set weight loss goals in specific numbers, write exercise goals as a plan, create business goals in numbers of clients, money, actual results.
3) I really wanted to go but then…
The unforeseen happened…!
"I did plan to go to the gym but then my little one was sick and had to stay home from school. So I'll go tomorrow instead. If she's better."
Did that ever happen to you? It happens to most of us.
But even if a very real situation, this is still an excuse.
When we truly want to achieve something we make it happen.
The solution: If your baby is sick, you might not be able to make the planned gym session but what about a plan B. Would it be possible to get a sitter for her for an hour so you could make a later session? Do you have some home work-outs you could do instead? Or, if the gym session is part of a quest towards more health, is there something else you could do that would still move you in the right direction – like planning the week's meals and make the shopping plans given that you are house bound anyway? Or organising your new healthy recipes so you feel ready for the days and weeks ahead.
Could you somehow find a way to still do something that will move you towards your goals?
If you need some help to catch yourself when making excuses, consider getting an accountability partner. Make a deal with a friend so that you keep each other accountable and stop each other from making excuses. Or work with a trainer or coach who will make you stick to your plan. Ask them to help you make the necessary changes to the plan o that you can reach the results you want
4) I decide on a weight loss goal but I just never actually reach it…
This statement could be true for so many more things than weight loss. You set a goal, you feel that you putting in the effort, but you don't actually achieve the end result we had in mind.
You're losing the same 5 kgs over and over. You start and stop with your gym programme. You're running in circles.
The solution: Once your goal is set, you need actions and deadlines. You need a solid strategy that will take you there. Break your goals down into doable daily actions.. Divide them into small steps, with realistic dates and commit to taking small daily actions in line with your plan.
5) When I have more time to myself, I'll do it…
"I'll join when I have more money. Cook better when my kids are less difficult. Be able to go to the gym more when my children are all at school. Start going to the gym when I have less work."
Even if our circumstances are not ideal at the moment, we can work within the constraints that we have. And we can also challenge some of our beliefs and see new ways of doing things.
The solution: Take full responsibility for your journey and your experience. Many people reach extraordinary life or health results in spite of immense adversity. Always keep in mind that nothing external holds so much power that we lose our ability to influence our situation.
When we take full responsibility for our experience, we will start looking for solutions, possibilities, work-arounds. We could look for a gym with early morning sessions before work (because we know if we do early in the morning, we're less likely to make excuses). If children's needs and schedules make it hard for us to go to yoga classes, we find do-at-home solutions on the Internet, on DVDs or we find a teacher who has a class that the children can take part in too. We don't have money? We trawl the local area for cheaper alternatives, we find free offers on Youtube, we approach coaches we like and offer something else in exchange, we go together with a group of friends and negotiate a group discount on a course we like the look of.
In short, we make it happen anyway.
Goal setting is not an easy thing and takes practice and persistence, but when done well, it can give our life a completely new sense of direction and satisfaction. All of these can be used to take things into your own hands and start to set goals in a way that allows you to actually finally reach them. I'd love to hear from you. I help people achieve their goals step by step every day. I'd love to help you as well. Please feel free to reach out to me oat or on Facebook where you find me as Dorte Ertboll Loken.
Dorte is a healthy lifestyle ambassador who works with women and men who want to live better, happier and more fully. She teaches nutrition, health, mind-set and habit building and helps her clients feel slimmer, fitter, better, younger, happier and more fulfilled. She delivers her signature programme the Feel Fab Formula online and in various locations in the Geneva area.
Visit her on www.soul-v.com or http://www.Facebook.com/groups/FeelFabLab
Find more articles like this here: www.internationalschoolparent.com/articles/
Want to write for us? Send an article to www.internationalschoolparent.submittable.com