Article
Meet the Headmaster: Jarrod Brauer – Academia Bilingual School Basel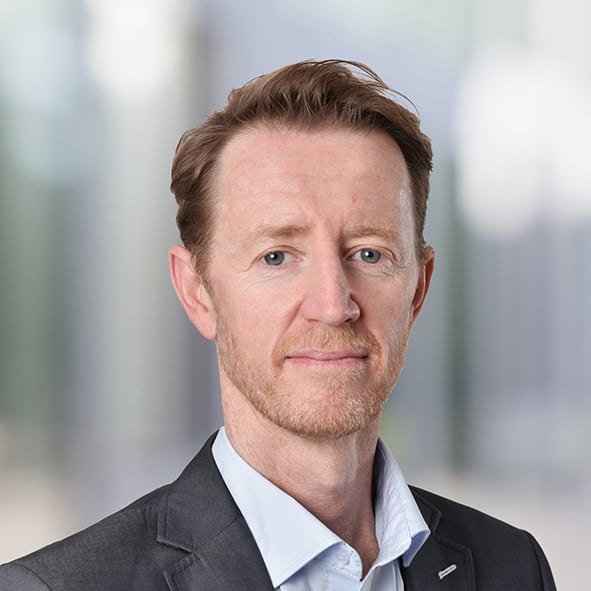 Tell us about your background and what made you choose education as a career?
I grew up in a small town on the east coast of Australia. A rather long way from what one would call international life. As I journeyed through my schooling, wider opportunities came about through school sport, which I loved. I guess these experiences and the teachers who were part of them inspired me.
From primary right through to university, I formed excellent relationships with my teachers and lecturers, some of which I maintain contact with even today. I had some teachers I looked up to as role models due to their work ethic, achievements and life experiences. I enjoyed school, being around my friends and learning new things, so it seemed natural that this pathway was worth pursuing.
After gaining my teaching qualifications, I spent two years teaching in the state school system in Australia before spending six years as a full-time triathlete. This is essentially how my international teaching career started here in Basel, teaching at a bilingual school as my sporting career ended. Quickly sold on the concept of bilingual education, I was astounded by how my first class picked up English through the immersion approach. Since then I have spent time teaching in the Emirates and Australia, but my family is now firmly rooted in Switzerland and bilingual education.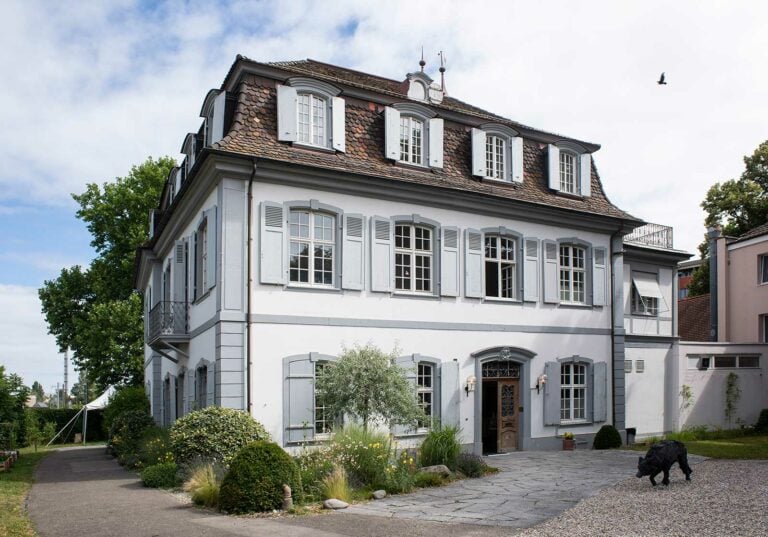 How do your experiences and philosophies inform your approach as Head of School at Academia Bilingual School Basel?
I view school should be an overwhelmingly enjoyable experience for everyone, irrespective of one's academic potential. In a friendly, encouraging and supportive environment, everybody can achieve admirable things with effort and perseverance. In addition, I am an ardent believer in the specialist subjects of fine arts, music and sport as being essential to a balanced education. Our Winter Vernissage is an example that proudly stands as an annual, celebrated fixture on our school calendar. Parents and teachers should not underestimate the value of pastimes like this. They play a huge role in establishing truly positive life-long hobbies, relationships and, for some, careers.
What is your vision for Academia Basel? Have you brought anything new in or changed anything? Are there any areas that you want to develop in the school?
Education will continue to evolve in alignment with advances in knowledge and current world issues. One such area I have enjoyed exploring with students is our approach to sustainability here at our school. To this end, we set forth a collaboration involving pupils, parents and staff to audit and put practices to reduce our environmental impact on our immediate surroundings. Culminating in an 'Eco-School' accreditation. Branching into other areas within this realm, I could imagine as next steps. Whilst we are in the midst of COVID, interschool events and the like have taken a back seat. Thus it has been positive to do something internally school-wide.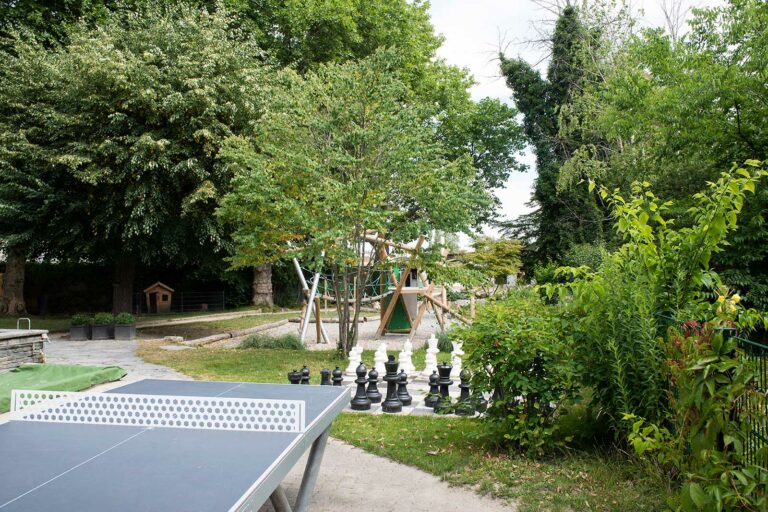 How do you encourage a love of learning?
This has a lot to do with the team of educators I work with. We explore and share such a vast array of topics and projects in and outside school it is easy to maintain a positive yet busy learning environment that our students enjoy. This, of course, comes through considered planning and collaboration. The work behind the scenes is remarkable and testament to the number of projects running alongside the regular curriculum each year. I take my hat off to teachers who support and realise the ideas we develop for the pupils' good. This certainly goes a long way to instilling a love of learning.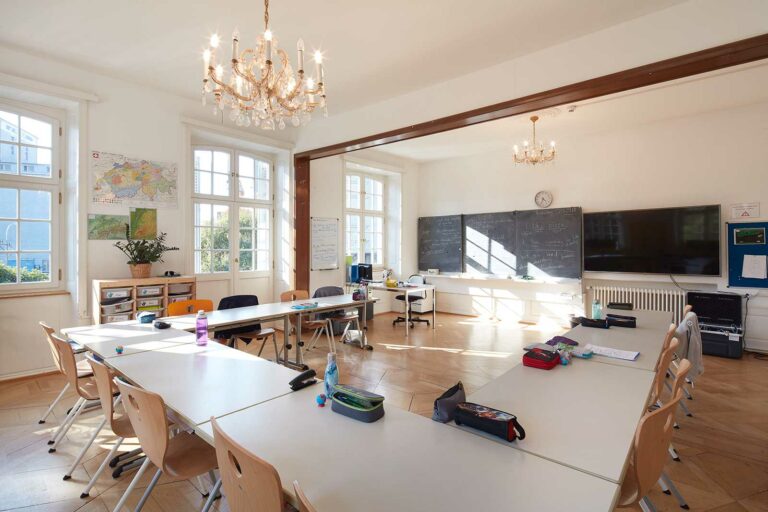 Apart from the amazing town campus and facilities, what is your favourite thing about the learning environment that makes Academia Basel so special?
We have a strong sense of familiarity and community as a small school. Cross-year level projects we can engage in together like our vegetable garden. We also have cross-year level buddy systems, caring for our school pets, project weeks and charity initiatives that parents and students help drive provide a real thrill.
As a bilingual school, we increase attention to the individual depending on their language learning within our target languages. Low student-teacher ratios do play their role in a multilingual environment. For the benefit of the pupils in our care, it's great that Academia has embraced this philosophy.
What do parents of Academia Bilingual School Basel value about the school?
A bilingual, warm and open atmosphere. I recall some recent comments from a family after they toured our school with a relocation agent. Describing Academia Bilingual School as 'friendly and focussed', I could not have wished for a better compliment. This is precisely who we aspire to be.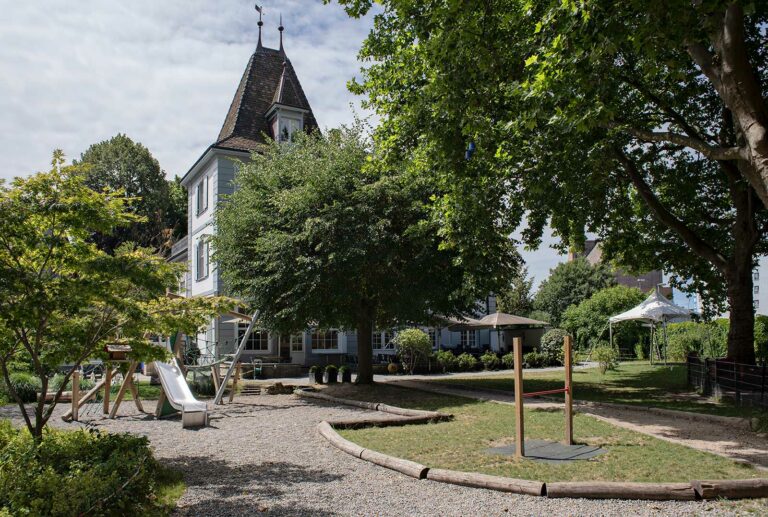 How do you personally make the most of Switzerland and everything it has to offer? What are your hobbies?
I enjoy the outdoors and mountains with my family in my free time, particularly in the summer months. I recently rekindled my interest in endurance sports now that my children have started to get a little older. This tends to keep me balanced between work and play.
Learn more about Academia Bilingual School Basel: www.academia-bilingual.ch